Millville beats Vineland 28-0 in teams' 139th meeting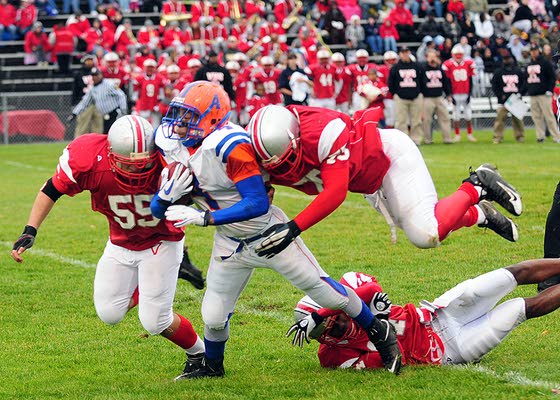 'Bolts strike on offense, defense
Millville High School's Alquann Jones, with ball, gains a few yards as Fighting Clan defenders Steffen Rodriguez and Ivan Jones make the tackle during Thursday's game at Gittone Stadium in Vineland.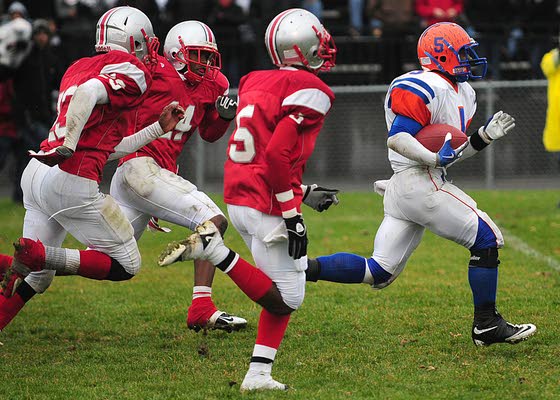 'Bolts strike on offense, defense
Tyson Still, right, breaks away for a 38-yard Millville touchdown run as Vineland's Brian Winchester, Nicolai Thompson and Juwan Flowers give chase. Still ran 11 times for 71 yards.