Ninth-ranked Millville Thunderbolts strike often in 49-34 win over Absegami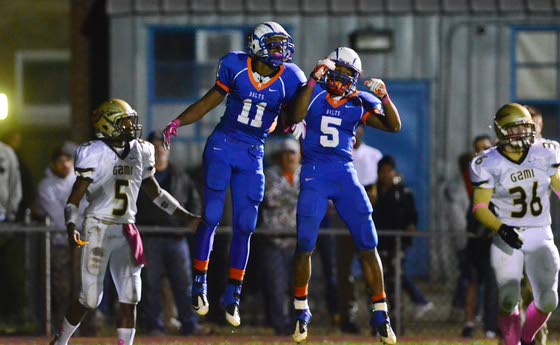 9th-ranked Thunderbolts strike often
The Thunderbolts' Rashon Sorrell (11) celebrates his score with DeQuann Bowman during the first quarter of a win over Absegami at Millville on Friday. Millville scored 28 first-quarter points, 14 more than it had in its previous four games combined.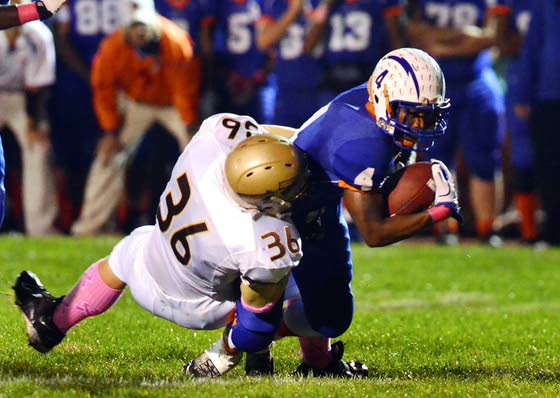 9th-ranked Thunderbolts strike often
Millville High School running back Alquann Jones, carrying the ball during a game against Absegami last month, and the rest of the undefeated Thunderbolts will host Rancocas Valley at 7 tonight in the first round of the South Jersey Group IV playoffs. Jones has rushed for 1,536 yards and scored 18 touchdowns this season.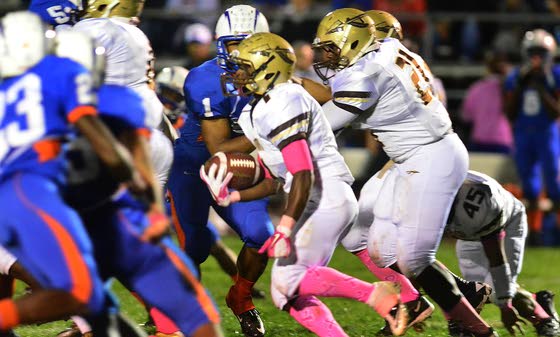 9th-ranked Thunderbolts strike often
Absegami running back Tyler Bing runs back 87 yards for a touchdown in the first quarter of Friday's game in Millville.