One year after tragedy, Mainland Regional football starting anew, but not forgetting its past
Mainland starting anew, but not forgetting its past
Mainland Regional High School football players model their new uniforms Saturday at the Mustang Corral in Linwood. From left: Tom Bradway, Colin O'Shea, Matt Maiman, Ryan Brenner, Cole Gasperini and Timmy Lenzsch. Bradway and O'Shea are from Linwood, Maiman, Gasperini and Lenzsch from Somers Point and Brenner from Northfield. Mainland won a nationwide contest last year to earn $180,000 for new athletic uniforms over the next two years. Below, the Mustangs' new helmet.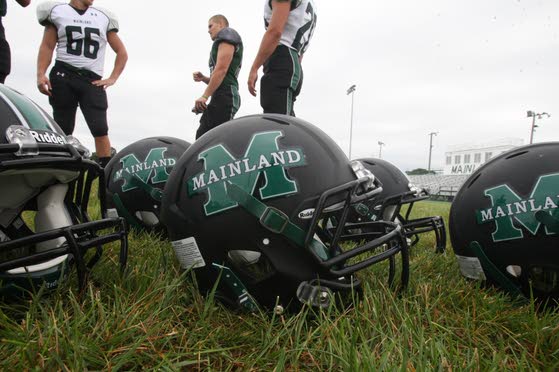 Mainland starting anew, but not forgetting its past
Mainland football player new uniforms Saturday, Aug 18, 2012.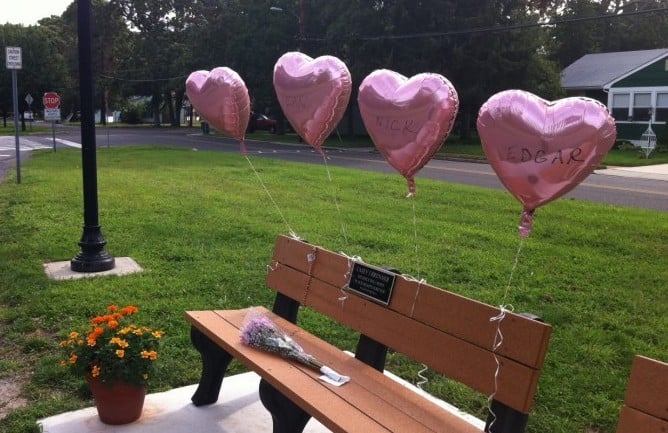 brenner bench
Four heart-shaped balloons with the first names of the four Mainland Regional High School football players killed one year ago in a Garden State Parkway crash are tied Monday to a Northfield park bench dedicated to Casey Brenner, who was the driver in the accident.