Pennsauken QB accounts for 8 TDs to end Millville's memorable season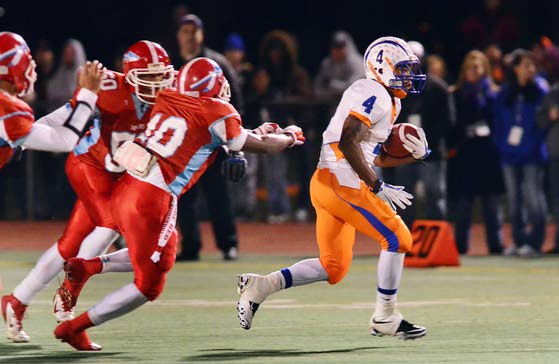 Pennsauken QB accounts for 7 TDs to end Millville's memorable season
Millville High School senior running back Alquann Jones breaks away from the pursuing Pennsauken defense during their South Jersey Group IV championship game in Glassboro on Friday night. Jones ran for 165 yards and three touchdowns.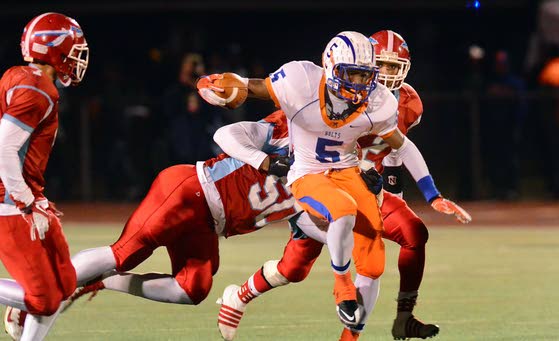 Pennsauken QB accounts for 7 TDs to end Millville's memorable season
Millville's DeQuan Bowman breaks through a tackle during the fourth quarter of the Thunderbolts' loss to Pennsauken in the South Jersey Group IV title game at Rowan University on Friday night.