Pinelands vs. Barnegat growing into a rivalry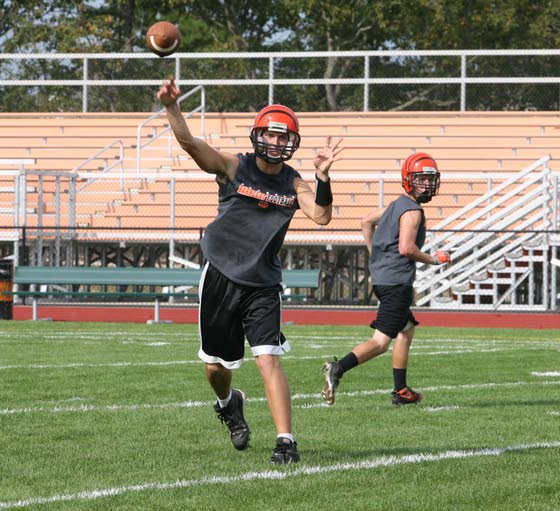 Pinelands vs. Barnegat growing into a rivalry
Barnegat High School football quarterback Nick San Giacomo, left, and Casey Pinto run a pass play during practice on Thursday. San Giacomo, a junior, has already received a scholarship offer from Tulane University.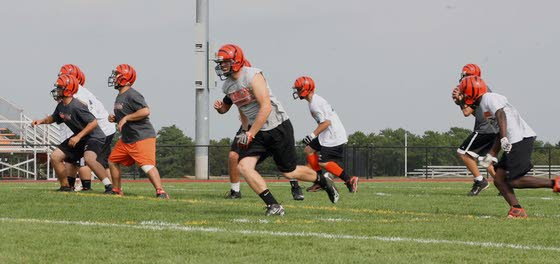 Pinelands vs. Barnegat growing into a rivalry
Barnegat High School football player Jarrett Darmstatter, right center, works out with teammates on Thursday. Darmstatter has also received several offers from Division I schools.