St. Joseph beats Holy Spirit convincingly in 'South Jersey Super Bowl'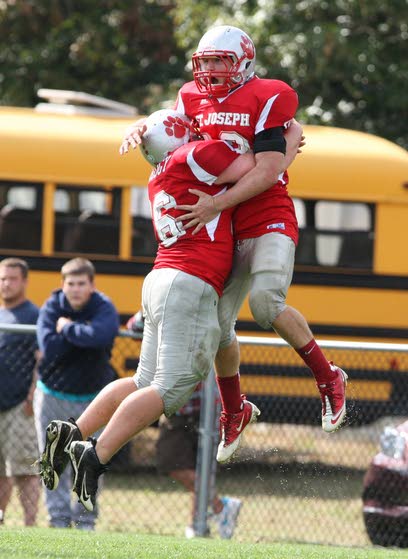 St. Joseph beats Holy Spirit convincingly in 'South Jersey Super Bowl'
St. Joseph's Eli Pogue, right, celebrates with Mike Somogy after scoring on a 59-yard run Saturday against Holy Spirit. Pogue finished with 109 yards despite playing just one quarter due to an injury.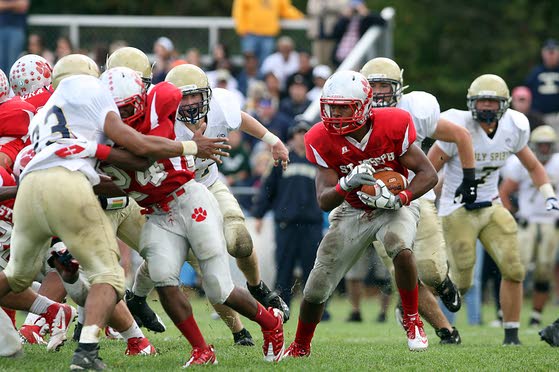 St. Joseph beats Holy Spirit convincingly in 'South Jersey Super Bowl'
St. Joseph running back Darryl Smith follows the block of Kaheem Reynolds on Holy Spirit's T.J. Anderson, left, to gain yardage during the Wildcats' win on earlier this month in Hammonton. St. Joseph (5-0) remained the top-ranked team in The Press Elite 11 rankings for the second straight week.