Top-ranked Holy Spirit uses sturdy defense to stop Hammonton, 28-7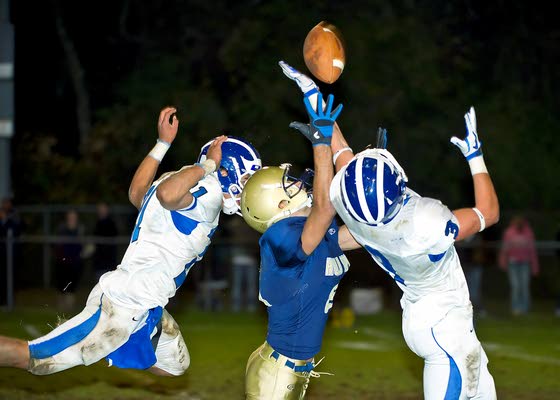 Unbeaten Spartans stop Hammonton with big 'D'
Holy Spirit High School's Ryan Donovan, center, goes up for a pass between Hammonton defenders Jared Sanchez, left, and Bobby Barberi during the fourth quarter of their Cape-Atlantic League game Friday night in Absecon.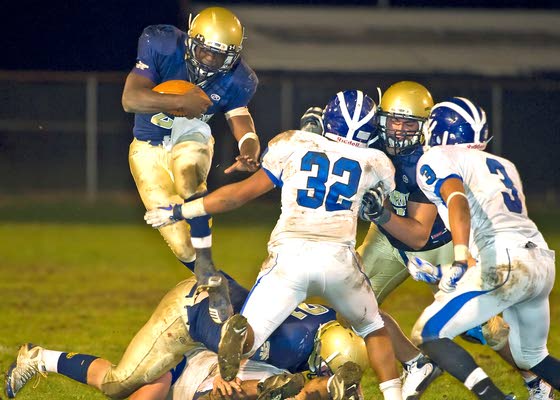 Unbeaten Spartans stop Hammonton with big 'D'
Holy Spirit High School's Donta Pollock, left, jumps into a crowd of players, including Hammonton's Jordan Brown (32) and Bobby Barberi (3), on Friday night. Pollock rushed for 95 yards and three touchdowns.