Thursday will be day six of our streak of rainfall across the region and we should have no problem reaching double digits by next week.
While this rain may put a sour mood on some, it is very welcome news to the farms. Between April 1 and May 11, five inches of rain were supposed to fall. This year, we got barely half that, clocking in at 2.71 inches at Atlantic City International Airport. When I was at Sparacio Farms last Friday, they said that the streak of hot weather the first week of the month took a toll on their plants. Even though different crops have different needs, in general, this rain has come at a nice pace and has been welcome.
The line of thunderstorms that brought rounds of brilliant lightning flashes and long rumble…
Thursday will continue what we saw Wednesday. We'll have early fog and showers. The fog will then lift and the showers will try to. It will not look nice, but Thursday will not be a washout. The driest times will be Thursday morning outside of Cape May County. Then, during the afternoon, Cape May County will be the driest. In total 0.10 to 0.20 of rain is expected between the morning and evening rushes. Highs will be in the mid-60s.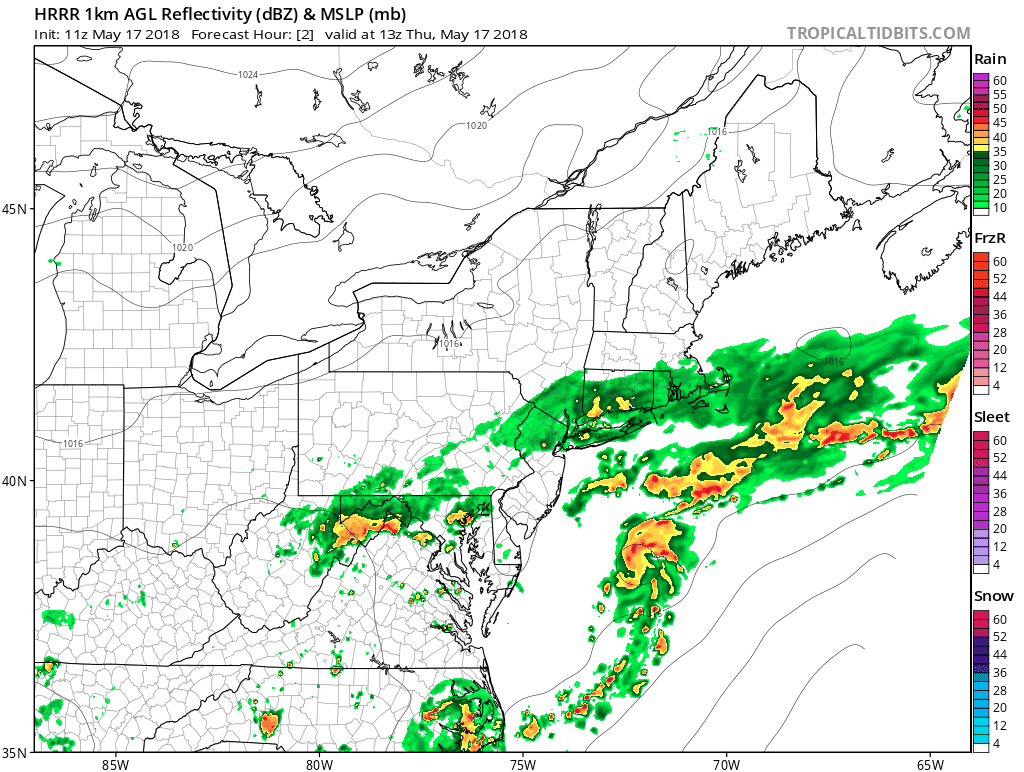 This week, an area of tropical moisture has been spinning in the Gulf of Mexico. This will get absorbed into the main flow of the atmosphere and make a beeline for South Jersey. What does this mean? Likely a soaking, with moderate to heavy rain falling from Thursday night into early Saturday. We have had confidence in this since Tuesday. It'll be a great day to catch up on what you need to do indoors, as highs struggle to the low 60s.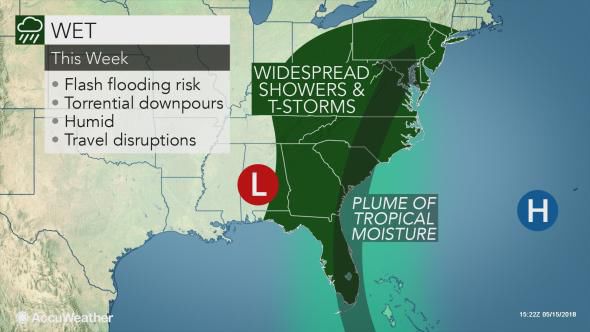 Between now and Saturday morning 1.5 to 3 inches of rain should fall. When you talk about these amounts, in addition to a soggy ground, the risk of stream and creek flooding becomes a concern. Therefore, if you live along the water, pay close attention. Furthermore, we will continue to see rounds of nuisance coastal flooding during the p.m. high tides until Friday.
Saturday is the trickest day of the forecast period, no doubt about it. A warm front will lift north over the region, which will cause us to dry out, before additional moisture pumps in. Models have typically been too fast with bringing the warm front north (currently pre-dawn Saturday).
I believe it'll lift a few hours later, during the mid-morning. After that, will be more dry than not for the rest of the day. A few showers will be around during the afternoon, hopefully missing Burger Bash.
Saturday night into Sunday morning will then see another round of rain. Sunday afternoon, though, looks promising to be nice outside. Highs will be in the low 80s (cooler at the shore), with the return of some sun.
Monday and Tuesday are looking at more waves of wet weather. It's too early to tell when exactly it will be dry but we'll be stuck in the doldrums, and not the summery kind, into the middle of next week.