Winter storm warning in place for snow, strong winds on Thursday
Our two week polar punching bag will go out with a bang for the end of this week. A winter storm, followed with the worst cold so far (you read that right) and strong winds is ready to take stage starting on Thursday.
For Wednesday, though, it will be quiet as morning sun gets filtered by afternoon clouds. A high near 30 will be the warmest since the 26th, but will still be 10-15 degrees below average.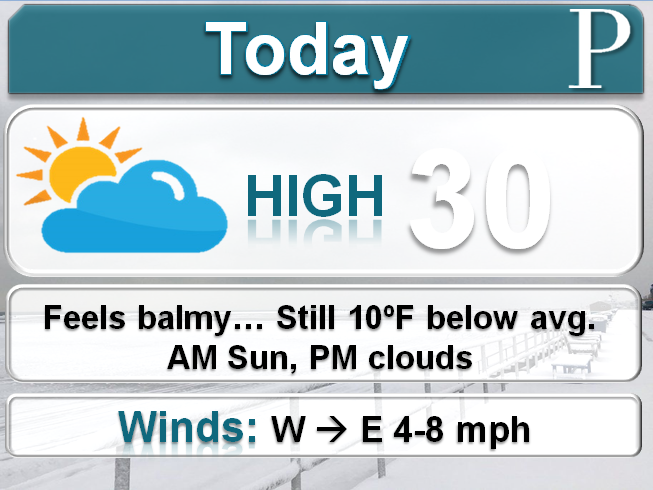 Three pieces of energy will then meet up in the Bahamas Wednesday night and blossom into a powerful storm over the Atlantic. This storm will "bomb-out", defined as a 24 millibar drop in pressure over 24 hours. In fact, it could be a double-bomb, dropping 48 millibars in 24 hours.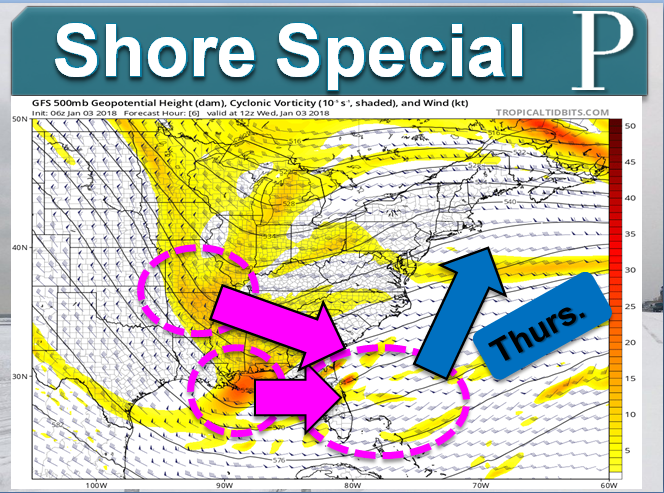 Snow will begin between 12 a.m. and 3 a.m. on Wednesday night. Snow will intensify quickly along the shore, where the highest totals are expected. A tricky Thursday morning commute will be had and school closings along and east of the Parkway are possible.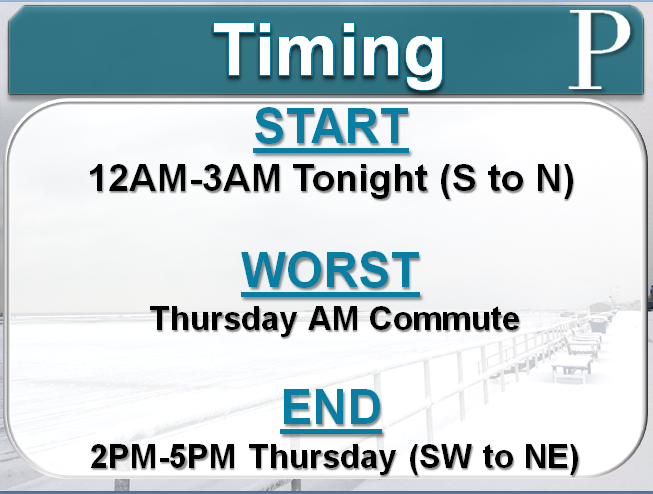 Winds will be strong during the event, with blowing and drifting snow likely. Brief whiteout conditions are possible along the Jersey Shore.
The snow ends during the afternoon. 4"-7" of snow is expected generally from the Parkway corridor to the coast. Those to the west will see 2"-4" of snow. While the snow ends, the winds and cold do not.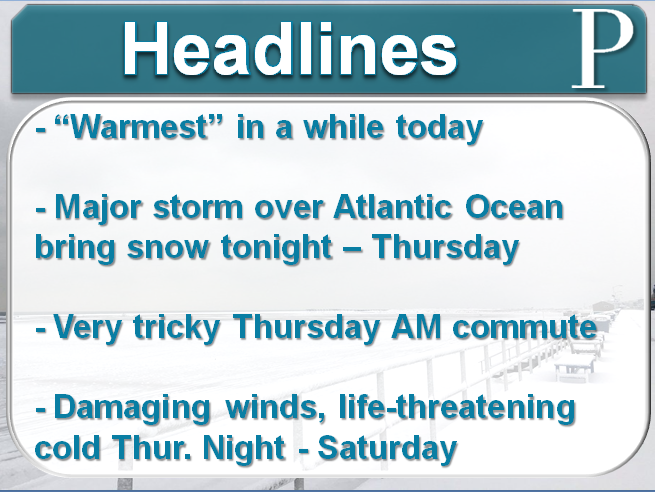 Sustained winds of 15-25 mph with gusts in the 40s are likely Thursday night into Friday. Couple this with the strongest shot of cold air yet and wind chills will fail to rise above zero. Highs on Friday will be in the mid-teens and that will carry over into Saturday as well. Water main breaks, pipe bursts and even isolated power outages are all within the realm of possibility.