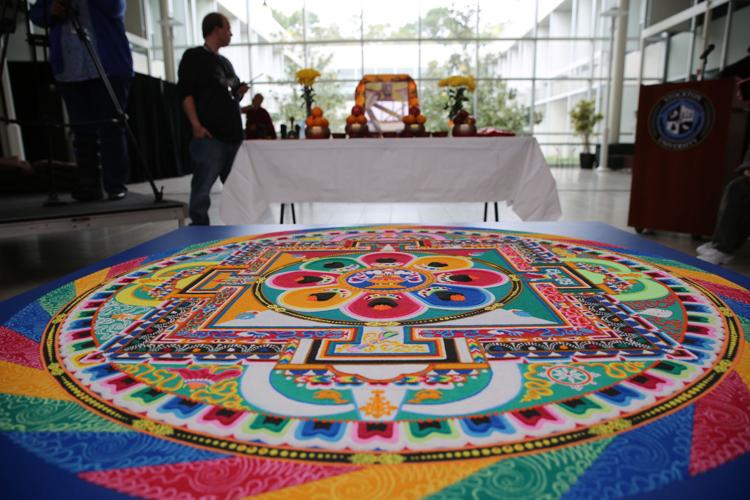 Made to be destroyed: Tibetan monks from southern India spent the week at Stockton University placing brightly colored sand in intricate, symmetrical patterns — a kaleidoscopic configuration of symbols called a mandala. Then they destroyed it.
Atlantic City Fire Department makes first promotions in years: "It's been a long journey. This has been a long time coming," said Fire Chief Scott Evans. The city and state approved a four-year contract in September for promotions, after two lawsuits filed on behalf of the city's first responders. 
Stockton professor removed after past allegations come to light: The 58-year-old assistant professor was hired to teach during the 2019-20 school year, even though he was fired in 2015 from a tenured professorship in Pennsylvania following an investigation into two students' claims.
Mainland Regional, Oakcrest and Southern Regional pick up big wins. Your complete rundown of the night's high school action can be found here.  
Return of the Pumpkin Run: After a few years away, the annual antique car and hot rod event is returning to Fleming's Junkyard in Egg Harbor Township.