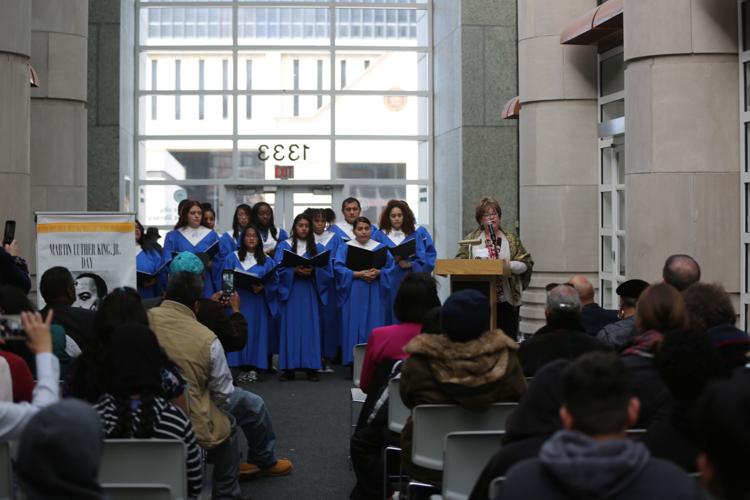 The seventh annual Martin Luther King Jr. read-in will start 1 p.m. Jan. 18 in the Atlantic County atrium, located next to the main library, 1 North Tennessee Avenue, Atlantic City.
Guests and library staff are scheduled to read some of King's writings, including "I Have a Dream," "Letter from a Birmingham Jail" and "I've Been to the Mountaintop." The Atlantic City High School Choir will sing hymns between readings.
In recognition of the Day of Service, the library will host a "Food for Fines" drive from Jan. 21 to Jan. 25, during which people with overdue library materials can make a food donation to the main library or the Richard Brand Library in lieu of paying a fine. The food will be donated to the Community FoodBank of New Jersey-Southern Branch.
For more information, call 609-345-2269, ext. 3075.