St. Babs, aka Cape May County's "Church of Rock and Roll," is part recovery center, part theater and part retail space where "everything is for sale," according to St. Babs' Founder Will Keenan of the items found in the small thrift-store portion of the church, selling everything from books and costume jewelry to T-shirts and vintage lingerie.
But it's also part art gallery, and Keenan, a former Hollywood actor and producer, is especially proud of the collection he's amassed that's now scattered throughout the aisles of the nave, as well as on the walls that flank the alter. They range from originals by amateur young adult artists to professional local artists such as Lori Erdley Riley, Jason Antonelli, Janet McShain and Stan Sperlak, among others, to the striking limited edition work of a lovely angel with large, but delicate, butterfly wings by rock royalty Julian Lennon, son of The Beatles' John Lennon and a friend of Keenan's from his days in New York and Hollywood.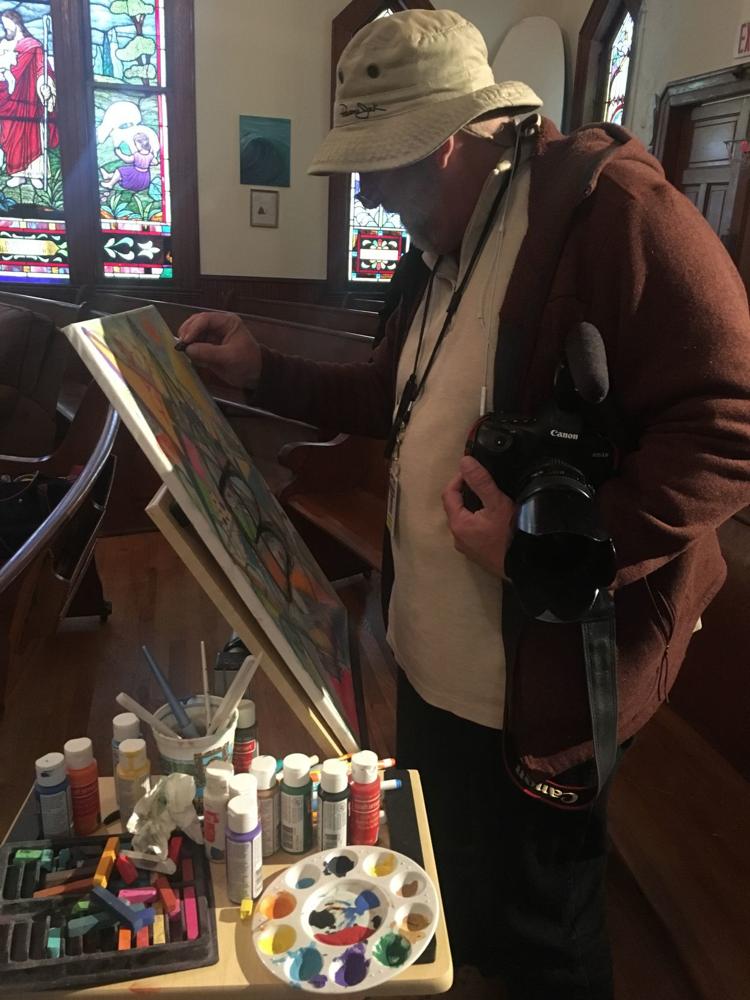 There are no evident price tags on any of the works — each piece is given a suggested donation, including Lennon's. His price, however, is "negotiable".
Keenan, who grew up in Washington Township, is quick to point out the other art that came with the property he purchased about a year ago, namely its exquisite stained glass and plaques honoring famous local women situated throughout the interior, as well as the graveyard on the church grounds, which not only has examples of stone work from centuries ago, but is also a walking history tour of Cape May County. There, one can find the plots of 80 military veterans including heroes from the Civil War and the first African-American slave buried in a white cemetery.
There's no shortage of holiday events this time of year, the sum of which can be a bit overw…
Among the art works for sale and the artistic touches built into the building of St. Babs, named for Keenan's dearly departed mother, touted the "Mother Teresa of nurses," there is the wall of signatures. Once a blank white wall, it's now a colorful space dedicated to the John Hancocks of those who visit. And for those who wish to contribute to the art gallery collection, a "community art project" canvas sits on an easel centrally located inside. Perched next to it are paints, pastels and colored pencils for anyone who enters St. Babs to place their creative touch on this open-to-the-public work-in-progress.
"It's fun," says Maura Allsman of North Wildwood, a coordinator at St. Babs. "People like to be a part of something."
And it seems like St. Babs likes being a part of Cape May County.