Asbury Park photographer Suzanne Spitaletta aspires to own an art gallery one day. But until she opens her brick-and-mortar shop, she's created an online gallery.
In the spirit of "Meetups," Spitaletta created Black Glass Gallery, a closed Facebook group for other photographers from professionals to iPhone users, to not merely share their work, but to actually convene for a weekly shooting spree, if you will, at different regional locations, from Eastern State Penitentiary in Philadelphia to the Grounds for Sculpture in Hamilton to Fort Hancock in Sandy Hook.
"Black Glass is only an online gallery for now of our work from traveling to different places. We started with only 10 photographers, now we're 110, from pros that teach classes, to those who use cellphones," remarks Spitaletta, who only originated Black Glass in October. "There are some amazing photographers — it's an amazing community. Everyone is so supportive. No one's competitive."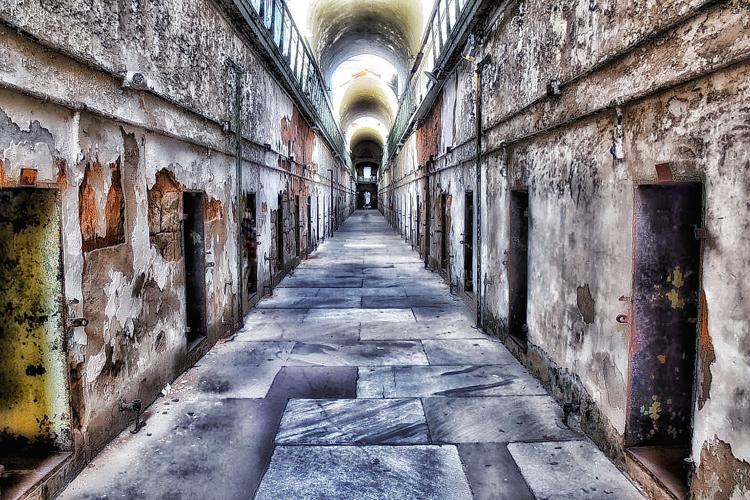 While the group does, for the most part, display their work on social media forums such as Instagram, on occasion they show their work at local restaurants, such as The Iron Room, where there is an exhibit for 15 Black Glass Gallery members including Brian Perez, Jonathan Mayer, Steve Tiedye, Susan Rosenblum, Kim Palumbo, Oswald Hoepfner, Karen Falls Cholula, Joan Gallagher, Bob Varettoni, Tom Rostron, Beth Mullin, Audra Thomas, Kelly Schott, Lisa Fritts and Andrea Laign throughout the month of March.
"Black Glass Gallery is a grassroots group of photographers who go out on the weekends as a team and work on their craft," says Mark Callazzo, owner of The Iron Room. "I admire what they do and how they do it. I'm proud to have their work be part of the art displays we host at The Iron Room."
We can only assume that for the last month or two you have all been counting down the days a…
For Spitaletta, the impetus for creating Black Glass was her own acknowledgment as a photographer.
"I take sunrise photos daily and post to Instgram. I don't do that as a professional or sell them, but I have had them shown at a gallery in Asbury Park.
"I've been lucky to have some recognition — and I like to provide that to others."
The curtain will rise once again at Beach Haven's Surflight Theater, which has recently been purchased and is slated to open June 23 with the …
And providing recognition is exactly what Spitaletta has accomplished with Black Glass Gallery.
"It's amazing how many people come out. It's turned into something great. I just love it, we have fun."