When Chris Bellino works in his kitchen, he's a monster. As he single-handedly prepares a catering order, finishes off dishes like his penne alfredo with vodka, dishes out one of the best mac and cheeses you will ever have, and plates up sausage and peppers that would even impress Joe Pesci's mom, Bellino talks casually about his life, his new market and leaving his longtime employer without ever missing a beat.
"It was a tough choice leaving the Smithville Inn," says Bellino, as he puts a fork in a piece of tender, tasty, sweet Italian sausage and offers a sample. "They are just the greatest people. It was nine years of my life, and I loved every minute of it. But it was time for a new challenge."
It's been 13 years since the Eagles have been in the Super Bowl — 13 years since Eagles fans…
That new challenge is Bellino's Market, a 3,700 square-foot grocery store-meets-butcher-meets-bakery-meets-deli concept in Smithville Square that has customers lined up by the dozens to sample everything from Bellino's subs, hand-cut meats and prepared foods, along with his wife Suzanne's to-die-for baked goods.
"I think if I left Smithville for another restaurant, that would be a different story, but to open something like this that fills a void and doesn't compete with them is another," says Bellino, this time scooping some creamy, three-cheese mac-and-cheese into a clean pan to offer another taste. "This is something Suzanne and I have talked a long time about."
Bellino's time at the Inn, as well as other area restaurants, certainly helped him gain the fan base and confidence to go out on his own. But it didn't come overnight.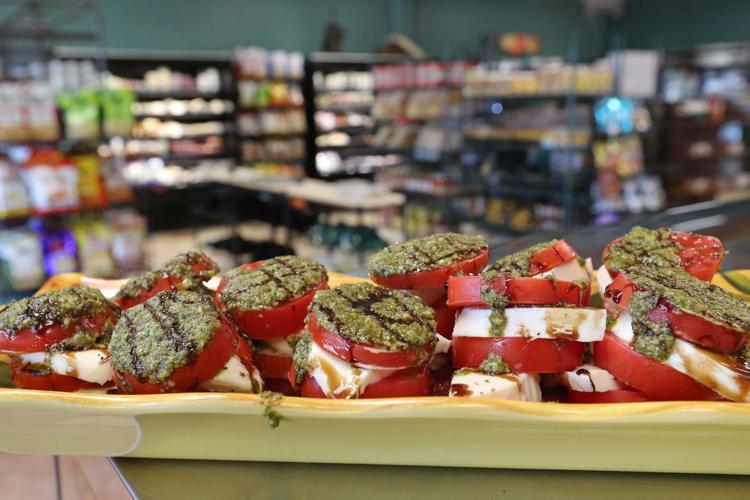 Growing up in Pomona, he met his lifelong love in high school — they now have two children, Lyla and Liam — and always knew he would be in the restaurant business as soon as he started at the now-defunct Plaza Restaurant as a dishwasher when he was 13 years old. That led to a job at the Galloway Diner as a busboy as he went to vocational school with a culinary focus. A well-timed vacation by the owner gave Bellino the opportunity he needed.
"I kept talking to the owner about going into the kitchen, and he kept pushing me off and said we would talk more when he came back from Greece," Bellino remembers. "The day he left, I went back to the cook and told him I wanted to work in the kitchen. When the owner came back, he said, 'What are you doing in the kitchen? Get out of here.' And the cook said, 'No, leave him here. He's good.' And I've been in the kitchen ever since. I thought it was a great environment to learn. Where else can you make fettuccine alfredo and scrambled eggs and bacon and put them up in the window at the same time?"
The second annual Wing Wars event, put on by A.C. Weekly. was a huge success this past Satur…
After attending culinary school at Baltimore International, including six weeks at their Ireland campus, he worked at the former Waterfront in Somers Point and eventually at Tropicana, where he quickly rose to being one of the top chefs in the building. He eventually went back to work for the diner owner in a new venture called the Vienna Inn, which only lasted a year, but it was there that he met Fran and Tony Coppola, who wanted to hire him immediately — at the Smithville Inn.
"It led to me being executive chef there for nine incredible years," Bellino says. "They were incredible people to work for. I never saw people put back into the business like they do. They are a big operation, but they run it like a family. I think what I am most proud of is how we built the a la carte business. I never told them 'no' about anything, whether it was 90 weddings a year or 120 a year. But my true gauge was how a la carte got bigger and bigger. That was my true barometer. They are great marketers and advertise well, but if people don't like your food, they don't come back. I am not saying I am the best at what I do, but I know I am consistent, and I think that's the difference maker when it comes to success."
That consistency and dedication to service and "sticking to plan" is what Bellino wants to bring to Bellino's Market.
"When you have two trained chefs with experience — Suzanne went to the Culinary Institute of America — you don't usually find that in a market," Bellino says. "Two chefs putting out product and interacting with customers in a market is rare. We want to customize every catering order. We just had a guy come in for a Super Bowl party, and instead of the usual stuff, we customized that order to include ribeye cheesesteaks. We can do anything and everything."
The Bellinos have wanted a market for a long time. In fact, they tried to purchase the former Port Store in Port Republic, but it never materialized. But after seeing a Facebook post from Smithville Square Developer Harvey Rosenblatt looking to fill the former supermarket space, they decided to give it a look.
"When I walked in and saw the size and the 30-foot ceilings, I was like, 'No way. It's just too big.'" Bellino laughs. "So then he took me to another empty space that was a former Chinese restaurant. When I walked in, I knew it would work."
After signing a lease in August, Bellino's Market opened in December — the only thing left of the Chinese restaurant is a 25-foot exhaust hood in the kitchen — after Bellino and his family personally constructed the whole joint, from tiled floors to subway tiles behind the counter to sheet rock to the faux tin ceiling, you name it.
And while the place looks stunning — humming with stocked refrigeration and freezers featuring everything from pastas to homemade sauces and gravies and prepared foods to everyday items like milk and eggs along with a nice assortment of great cheeses — it's the homemade products that will keep customers coming in the door.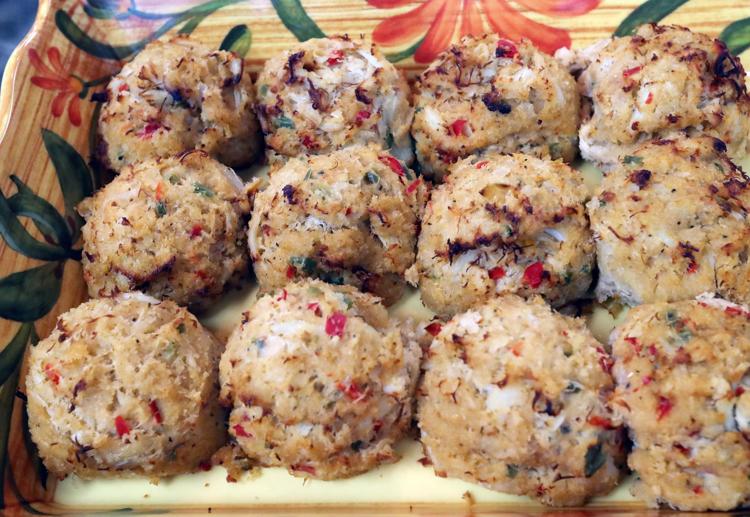 Stellar prepared foods include homemade crab cakes made with jumbo lump crab perfectly seasoned; sausage and peppers with a bold marinara that can be bought separately in quarts and half quarts; homemade hot and sweet Italian sausage; homemade hickory-smoked bacon; ground chuck available by the pound or pre-portioned into fresh burgers (try the smoked mozzarella and bacon-stuffed burger); eggplant rollatini; meatloaf; and turkey dinners with real mashed potatoes, made-from-scratch stuffing and gravy and cranberry-orange relish.
"I have a smoker for the bacon, pulled pork that smokes for 10 hours, and I made brisket a couple of weeks ago," Bellino says. "Unlike the supermarkets that dump pre-made buckets of cole slaw in pans to make it look like they made it, we make our salads fresh every day with real ingredients, including chicken and tuna salad."
They even have a fresh seafood display with items such as Scottish salmon, Jersey fluke, Icelandic cod, clam, mussels and scallops.
Bellino is certain his subs will become a thing of legend, and it helps that he recruited the former sub maestro from one of his favorite places, The Port Store.
The Market Italian ($7.99 half, $15.99 whole) features Boar's Head Genoa salami, capicola, ham and provolone with Hatfield Coteghino salami on a Formica sub roll and is an exact duplicate of the ones made at The Port Store.
Teresa Doughten has had pretty much every job imaginable in the food business. She was a restaurant host, waitress, cook, private caterer, bus…
"It took two days for the word to get out that we hired Skip Cavileer from The Port Store, and people just started coming in," Bellino says. "He taught me how to make a good sub. He made them for 30 years. There is a technique to it."
Other popular subs include house-cooked corned beef ($8.99) that will rival anyone's in the area with cole slaw and Thousand Island dressing on Ginsburg Rye; house-cooked roast beef ($8.99) with horseradish cheddar in a flour tortilla with cole slaw and garlic basil dressing that many might remember from Smithville Inn; and porchetta and provolone ($9.99) with sautéed spinach.
And all of the meats — mostly Boar's Head — are available for slicing.
You will find two lines: one at the deli case; and the other at the bakery, where Suzanne's goodies are creating a buzz, including her Key lime and peanut butter pies ($18 whole, $8.99 mini); the chocolate Kahlua mousse torte ($2.50); a variety of cupcakes ($2.50), cheesecakes ($2.50 to $3 slices) and bread puddings ($2.50 to $3); Jewish apple cake ($2 slice), éclairs ($2) and brownies including mint cookie ($2.50) and much more.
"Dessert is the No. 2 hit case," Bellino says. "Its success has been overwhelming."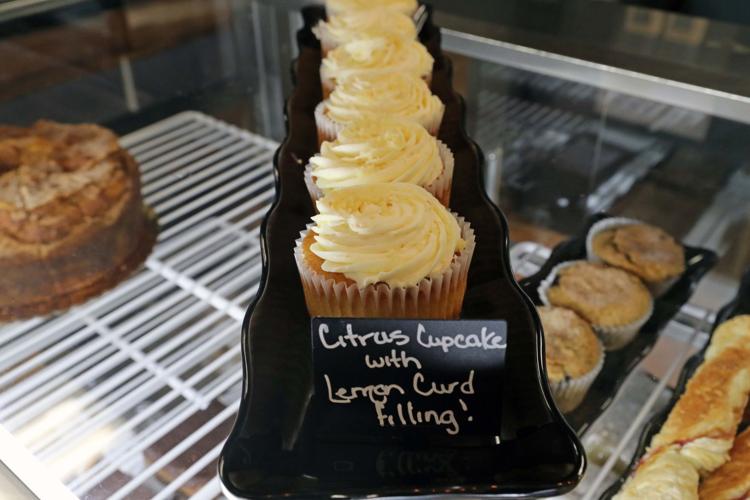 While Bellino has a wide variety of fruits, vegetables, dairy and pantry items such as canned goods and dried pastas to go with all of the homemade goodies, he plans to keep adding to the inventory.
With about two months in the books, Bellino's Market looks like it's already being embraced by the Galloway community.
"I think what people like about us is that we will do everything from cutting steaks to order to making turkey dinners on the spot ... to telling you how to prepare something you bought here," Bellino says. "It's going out of our way in every way possible to accommodate the customer. And the foot traffic and buzz have been amazing. We are confident we will be here for a very long time."
And if that's the case, Bellino will be a happy man.
"I see my kids now more than ever," he says. "As a chef, you work every weekend and holiday. I had my first Thanksgiving in 25 years at home and the same goes for New Year's Eve. We finished dinner at 7:30 and I was like, 'Wow, this is surreal. I have nothing to worry about. I can get used to this.'"