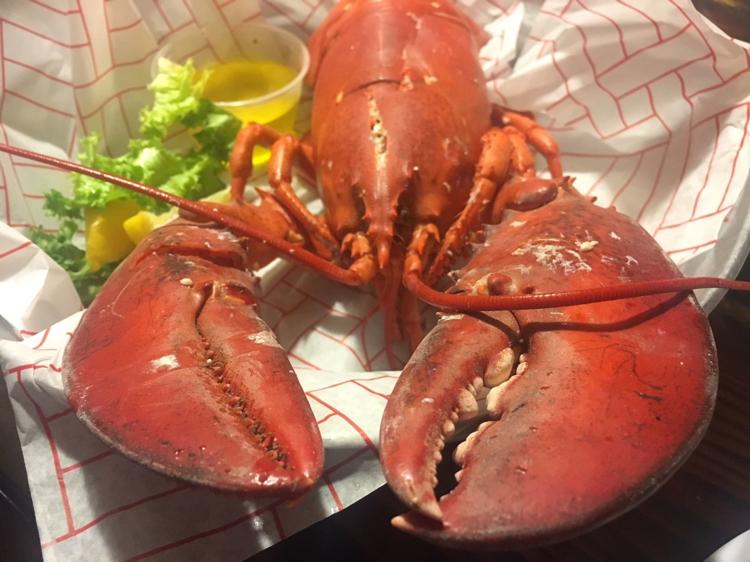 Harvey Cedars Shellfish Co.
Although I love the simplicity of dining outdoors on a picnic table while taking in the smell of the salt air and sounds of the squawking seagulls, when Shackin' Up on a rainy night, indoor seating is a godsend. On a particularly soggy evening I headed out to meet some friends at Harvey Cedars Shellfish Company, a small, yet vastly charming seafood shack where luckily all of the seating is indoors. While some might assume that the absence of picnic tables takes away from the rustic charm, fear not, as Harvey Cedars Shellfish has gone out of their way to create an atmosphere that is anything but haughty. In fact the entire interior, with its wood paneled walls and rope-wrapped table legs gives off the vibe that you are having dinner in a small fishing shack, no doubt feasting on the bounty of deep-water treasures you and your cohorts spent all day catching right out of the sea.
New England clam chowder: While some folks sing the praises of thinner chowders, thick and packed with clams is what I grew up on and still love to this day. The version here comes in a large crock and the flavors are spot on.
Buffalo Tuna: Lightly floured and flash fried, these came tossed in buffalo sauce and topped with chunks of crumbled bleu cheese. I have seen a lot of buffalo dishes in my day, but this is a first. A solid app.
Fried Seafood combo: Flounder, scallops, fried shrimp and a crabcake made up the contents of this massive pile of goodies. All were tasty, and feature a breading that landed right in the sweet spot between thick and thin. If I had to pick a standout it would go to the shrimp, which were butterflied, my personal favorite way to prepare them.
Two pound lobster: It's a two pound lobster served steamed with a lemon wedge and drawn butter. Is it good? Of course it's good.
Scallop melt: Let me start by saying that everyone at the table other than me LOVED this dish. Let me also add that I am not a huge fan of either swiss cheese or mushrooms (both of which were major elements in this dish). I found the amount of cheese to be off putting for a seafood dish and was just not a fan. But that's what I get for ordering something knowing I probably won't like it.