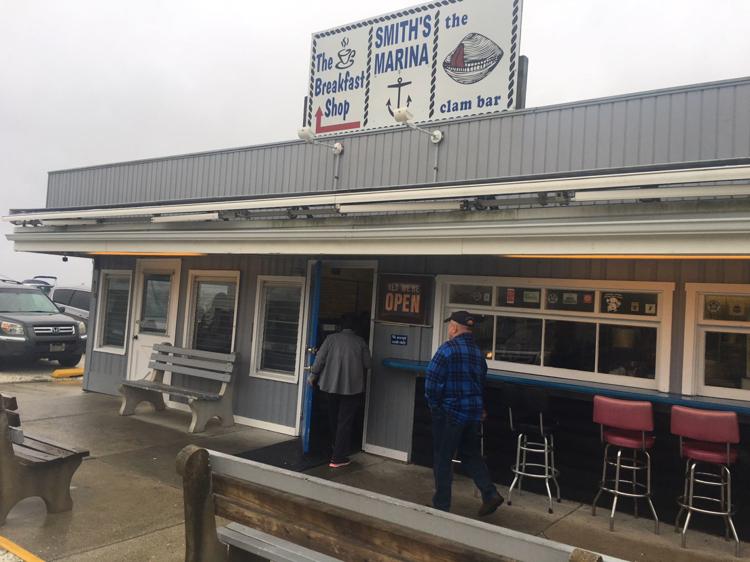 I began my Shackin' Up column last summer, during which I traveled weekly to a different "shack" to seek out the best seafood I could find in simple, rustic locations throughout the southern portion of the Jersey Shore. I went everywhere from tiny marshside markets to down-home, crab crackin' pubs where the waitresses were as salty as Old Bay. It was a grand adventure.
This summer, I'm doing it all over again, with a whole new list of shacks — 15 in total. I'll chow down at a new spot each week and let you know what's good, what's not-so good and what is worth making a grand pilgrimage for. So grab your fork and a jar of tartar sauce, 'cause it's time to start Shackin' Up.
Week 1 —THE CLAM BAR (SMITTY'S)
As I traveled the shore hitting shack after shack last summer there was one spot that readers everywhere kept telling me to check out. Regretfully, I never got to it in 2018. That spot is The Clam Bar in Somers Point. Known affectionately to locals (and just about everyone else) as "Smitty's" this waterside seafood haven is a legend in the area, yet somehow I had never visited.
From what everyone has told me, a trip to Smitty's that doesn't involve waiting in a huge line is a rarity, but I managed to avoid the crowds by selecting a rainy day in which to visit. Did it ruin the waterfront vibe? Absolutely. But it also meant my companions and I could be seated right away. The outdoor section has barstools and a window for placing an order, kind of like an ice cream stand. Seems like the most fun place to enjoy a meal here, but the rain put a literal damper on any such ideas. So inside we went. The building is deceptively long and we walked through multiple rooms to finally arrive at our table. I sat and found a birch beer on the menu. Things were off to a strong start.
Birch beer ($1.99) Creamy and the perfect shade of red (it adds to the taste, I swear) this hard-to-find soda was so good that I knocked back two of them.
Cod bites ($5.99) The fish itself was mild tasting but perfectly fried and the spicy dipping sauce that came with it made for an excellent pair. A crunchy, tasty treat.
Seafood combination ($21.99) Shrimp, scallops, clams, flounder and a crab cake, each fried to a golden brown and served with cocktail and tartar sauces. A massive pile of food, standouts on the plate were the crab cake which was nicely accented with spices and diced peppers, and the scallops, which despite disliking for most of my life, I have come around on. The small shrimp were the duds of the bunch.
Flounder burger ($7.59) This was actually a fish sandwich. Though the word "burger" in the title left me wondering if ground beef was to make its way into the mix, luckily it did not. What did make it was no fewer than three flounder filets, so large that the bun could barely be seen. At $7.49 this was easily the best deal on the menu.
New England clam chowder ($3.59 a cup) I know I am going to catch a lot of flack for this because everyone seems to hold it in such high regard, but I found this chowder to be fairly bland. Bits of corn added a bit of taste, but in a cup of New England clam chowder, corn should never be the standout ingredient.
Shrimp Parm ($11.99) Don't order Italian food at a seafood shack. I should know this.