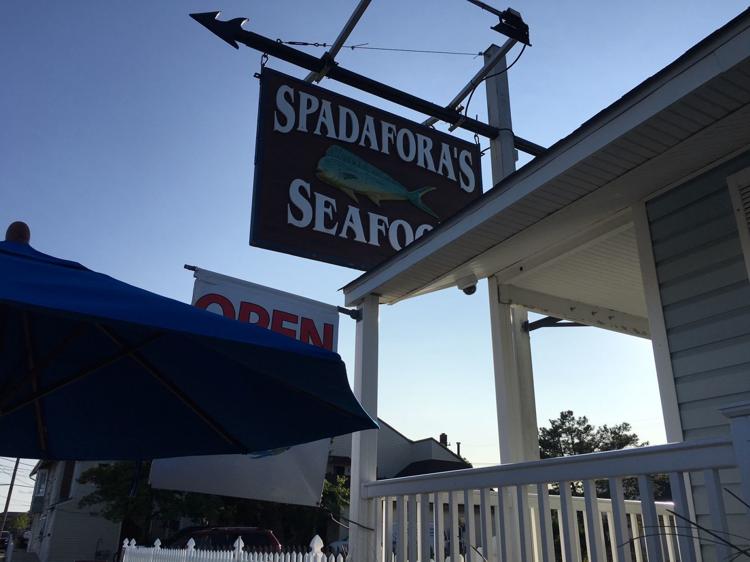 Spadafora's Seafood Market
Spadafora's in Ocean City has more than one location. I learned this the hard way on my latest Shackin' Up adventure as I waited for 15 minutes outside the Haven Avenue location for my dining companions to show up. Of course they were waiting for me at the Atlantic Avenue location, which in fairness is more of an actual restaurant, but for Shackin Up purposes I wanted the "fish market with picnic tables" experience and on Haven. That's exactly what I got.
I'll admit Spadafora's Fish Market doesn't earn much in the way of atmosphere, as its main view is a McDonald's parking lot. But its reputation is outstanding among locals, and the high praise from so many had me curious enough to look beyond the Golden Arches across the street. A simple fish market sits inside with a variety of fresh and delicious seafood on display. But they also offer a full menu of cooked dishes, which is where our feast began.
Coconut jumbo shrimp ($18.50): A note-perfect rendition of this popular dish, the coconut shrimp at Spadafora's came out crispy and sweet with an orange rum sauce for dipping which made for a nice change of pace from the usual tartar or cocktail. The absolute highlight of the meal.
Fisherman's plate ($27.50): A mixture of fried seafood classics including scallops, flounder and shrimp plus an oyster and deviled clam. While it was neck and neck with the all-but perfect fried oyster, the simple fried shrimp managed to stand out as the superstar on the plate.
Fish and chips ($11.99): Flaky and fresh tasting, the fish and chips were excellent and at just $11.99, were easily the most economic entrée on our table.
Lobster bisque ($7.95): One of the few letdowns of the meal was the lobster bisque which fell short in just about every way. Not much lobster meat was to be found and the overall taste was exceedingly bland.
Tartar/cocktail sauces: If I wanted packets of condiments I would have gone to that McDonald's across the street.
Coconut shrimp, Fried shrimp