With a pedigree that includes educational training at the Culinary Institute of America, as well as careers at some of Philadelphia and Cape May's finest restaurants — The Ebbitt Room and Union Park in Cape May to the bygone DiLullo Centro in Philly, among others — Chef Chris Hubert has truly come into his own with Black Duck on Sunset.
Nestled in a charming grey clapboard building in West Cape May, Black Duck resides where the former Peaches on Sunset used to be. Two- and four-top tables fill small, basic, white-walled rooms that lead to an enclosed gazebo in the rear for seating larger parties. Simplicity reigns throughout, including in the artistic touches, which are comprised of vintage black and white photos of old Cape May, wicker paddle ceiling fans and an occasional, tasteful black duck perched on a shelf.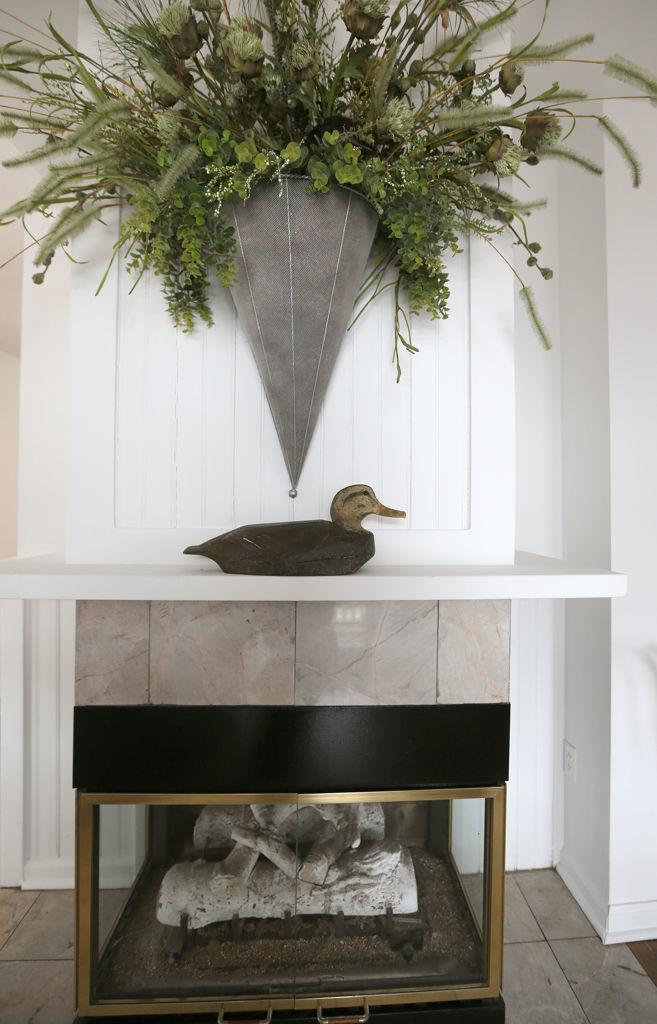 Hubert's experience stems almost wholly from working at other fine dining establishments, so when he was given the opportunity to purchase what is now the Black Duck about 16 seasons ago, he chose to do a "fine dining approach with a casual take."
"The idea was to bring quality food and service without any pretentiousness," Hubert says. "I wanted to give it a more casual feel, but not lesser in a fine dining aspect to the food."
It may come as no surprise to you that we here at At the Shore always have food on the brain…
Groovin' piped-in music is a big part of the casual/fine dining experience at Black Duck. Everything from the Gypsy Kings to Latin jazz to the smooth, cool tunes of Bobby Darin played from unseen speakers.
To that end, inspiration for this review comes from Darin's songs enjoyed while dining at the amazing Black Duck.
Hubert considers himself to have a bit of a green thumb. While not entirely evident this time of year, come the warmer months, gorgeous, brightly colored flowers (real ones, mind you) of various varieties will encircle his restaurant — particularly by the front steps that lead to the lovely porch. He also planted an herb garden in the buidling's rear from which he utilizes herbs for his fresh salads and entrees.
"I do a lot of flowers and herbs in the backyard. I've done it all my life … I had a vegetable garden in my backyard when I was growing up," says Hubert, who was way ahead of the farm-to-table trend when he planted an herb garden on the roof of the Sheraton Society Hill, where he worked in the early '90s.
Two salads appear on the menu. There's the Stilton ($14) with mesclun greens, walnuts, Granny Smith apples, a port-wine vinaigrette and Stilton cheese. But go for the orange-almond salad ($13). It's fresh, light and thoroughly enjoyable. Baby greens are covered with toasted almonds, Locatelli cheese and naval orange slices (OK, not clementines, but yummy still) and tossed in an utterly delightful, honey-lavender vinaigrette.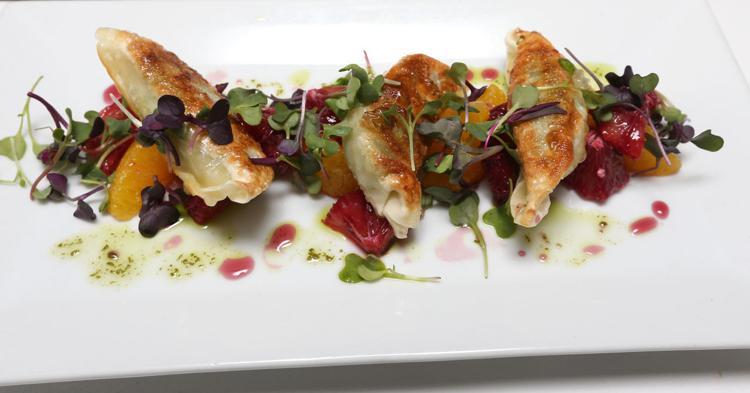 However, like the citrusy clementine, Black Duck has a strong Asian influence that was born in previous kitchens where Hubert worked.
"We're a contemporary continental restaurant serving things that I have been exposed to from working in kitchens with many people from Southeast Asia," he says. "A lot of the food made for staff or families was food we made in the kitchens (before or after work)."
Heck, there's even a pu pu platter ($32) on the menu that combines all of the appetizers, complete with the accompanying dipping sauce for each, presented on a round silver tray and served on a stand, putting all of this deliciousness right at eye level.
"It's very popular. It gives you a little bit of everything."
Being at the shore, there are naturally several seafood options from which to choose, like the Blue Crab spring roll ($15) with miso slaw or the absolutely delectable shrimp toast and cucumber crab salad ($13) with sweet chili sauce and soy reduction. The latter's mouth-watering combination has a pleasing crunch from sesame seeds.
The evening we dined, lobster bisque was the soup of the day. If it's being served when you visit, do not miss out. Rich with a subtle butteriness to it, the sublime bisque has a fun surprise floating in it: a lobster fritter.
Seared Ahi tuna is one of the dishes — seafood or otherwise — that Hubert says he simply cannot remove from the menu or change in any way.
The At the Shore staff has eclectic tastes in dining.
"There are a few things I've been dragging around (from restaurant to restaurant) for 27 years. The Ahi tuna in a sesame seed crust is one of them. It's been very popular with guests over the years," explains Hubert of his gorgeous tuna that's piled high on top of rice paper and stir-fried vegetables. "I don't dare remove it. Some customers come specifically for that. I have certain individuals who have followed me because of that dish. So it's a staple."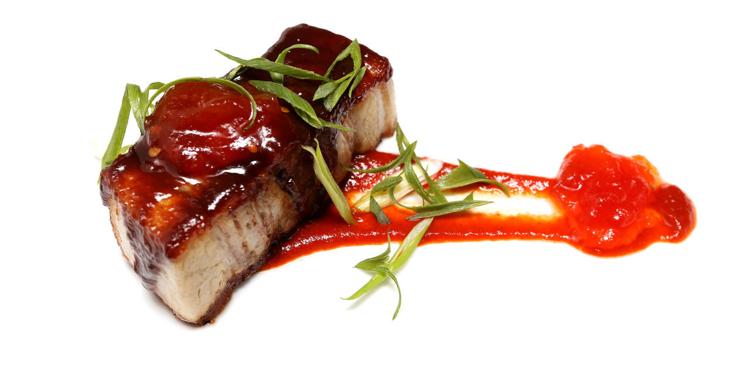 Of course the Black Duck has duck on the menu, from some amazing appetizers like the duck confit and goat cheese egg rolls ($14) that practically explode in your mouth, to the honey-roasted half duck entrée ($32) with apple-smoked bacon and sweet potato risotto.
But Hubert goes beyond seafood and duck, preparing meats like his filet Chenoise ($38) with a roasted garlic potato puree and a pleasing variety of mushrooms, as well as his grilled hanger steak ($32) with Reggiano truffle fingerling potatoes and grilled asparagus.
Regardless of what you order, Hubert's genius in the kitchen lies in his ability to seamlessly combine an array of unique flavors that pop on the palate, without ever overwhelming it.
Or, as Hubert puts it, "They're just clean, nice flavors ... It's food that's darn good."
The above Darin song is all about "a party going on." And while there was no actual party the night we went, we did feel like celebrating when it came time for dessert. Choosing an apple-blueberry crisp with salted caramel ice cream over creme brulee or a chocolate torte was a tough decision. Fortunately, it was a good one. It was outstanding — warm, sweet, tart, incredible — garnished with fresh mint and an ever-so-thin cookie shaped like — what else? — a black duck.
Hubert will admit, though, that baking is not his forte. But he is being humble.
"All desserts are homemade and baked in house. But I'm by no means am a pastry chef. There's no opulence to them. But they're all good," he says modestly.
Another thing worth cheering about is the Black Duck's early bird special — three courses for $25 per person. Strictly served from 5 to 5:30 p.m. in season, it is extremely popular.
"It's always been difficult to fill a dining room at 5 o'clock at the beach, so we started it for that reason," Hubert explains. "It stimulates customers to the restaurant. It gives them the option of a discounted price, but not discounted service or food. It's good for the staff psychologically, too. We open at 5 and we start at 5."