Much of Drew Gandley's culinary know-how can be traced back to two things: the Food Network and massage therapy.
The owner of The Eat Well, a North Cape May restaurant that's making a splash with its pay-what-you-can tomato soup and grilled cheese specials, Gandley took a long and winding road to operating his own restaurant, starting in high school as a bus boy in a Greek restaurant.
"I was going to college for accounting. Turns out I'm dyslexic, so that wasn't a good idea for me," he laughs. "But the waitresses I worked with had made a lot of money on the Mississippi Queen river boat, so I went down there (to New Orleans)."
If you blink, you might miss George Siganos opening a new restaurant.
After moving to The Big Easy, Gandley took a trip to Mexico, wound up missing the boat — literally, the Mississippi Queen left without him — worked at a different restaurant in New Orleans as a bus boy, moved to San Francisco, moved back to NOLA, then up to New York, then finally settled in New Jersey. Somewhere in the midst of all that, he became a licensed massage therapist.
"For a while I was working as a massage therapist in the '90s," he says. "Meanwhile, I was watching all those cooking shows like 'Top Chef' and 'Chopped.' I started getting ideas."
A lot of The Eat Well's specialties, including the short rib and vegetarian chili ($6 for 8-ounce, $11 for 16-ounce), Cuban sandwiches ($7.25), soups ($6 for 16-ounce, $8 for quart) and bread (more on that later), are inspired by Gandley's trips to the grocery store.
"A lot of the time I'll go to the supermarket to see what's there, I do a Google search to see if anyone's made (something with those ingredients)," he says. In other words, he creates his very own version of "Chopped," using the knowledge he gained bit-by-bit from years of working in the restaurant industry to take varied ingredients to make something great.
Living in the Garden State means more than access to juicy tomatoes and massive cucumbers. I…
That's the technique for many of Gandley's creations — except for his bread. The bread is all about patience and expertise — just like massage therapy. In fact, when Gandley used to teach massage therapy, he used bread-making as a learning tool.
"I taught people how to make bread to strengthen their hands," he explains. "Working with the dough you have to have a feel for the tactile. Just as when you're a massage therapist, you want to work in layers."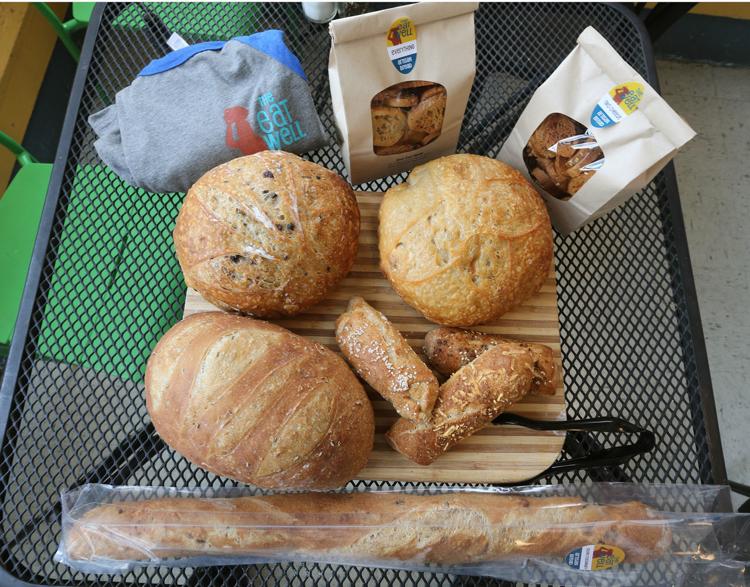 The products of Gandley's practiced hands are delicious baguettes ($3.75), boules ($3.75 for mini, $6.25 for large), focaccias (price varies) and more that pair perfectly with his homemade soups. And from now until Memorial Day, you can get Gandley's soups for free, with his pay-what-you-can grilled cheese and tomato basil soup deals on weekdays from 3 to 4:30 p.m.
"One of the things about Cape May is that advertising doesn't do as much. People know what they like and where they want to go … I have some money set aside for advertising, and I thought I should spend that money feeding people, rather than throwing it into some other person's pocket," Gandley explains of his charitable program.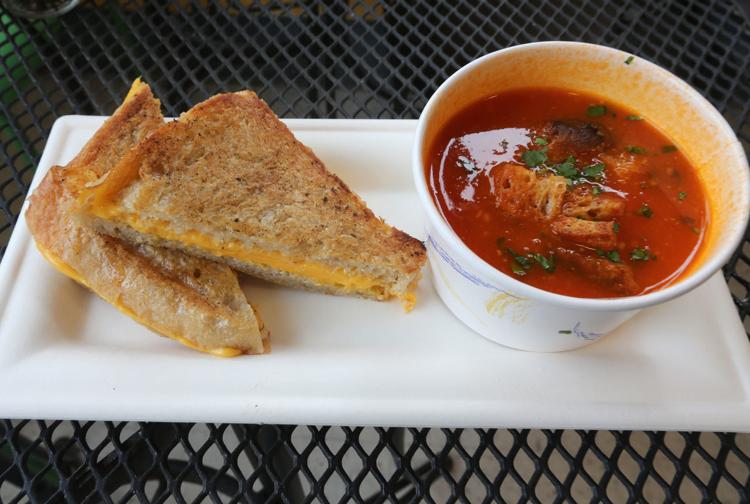 While Gandley has no set price for the meal, many customers, in the spirit of giving, wind up donating more than they would for the food on a normal day. Instead of throwing that money in the register, Gandley puts it aside for Lower Township's Richard M. Teitleman Middle School's "book bag project," which provides snacks and non-perishables to students in need.
In this way, The Eat Well, a place built on television tricks, hard work and a pair of strong hands, has a perfect name. Gandley is truly working to make sure his community "eats well."