One of the first things you'll see when you open the menu at The Village Kitchen in Marmora is a sepia-toned photo of a young couple — the woman in a pattered shirt, white hat and matching gloves and the man in a tan suit jacket and slim tie.
Underneath the photo are the words "Our Story," with a few sentences detailing just that. It names the couple as Paul and Gloria Davison, and explains they opened The Village Kitchen in 1977 due to a "love of food and family."
When a new spot opens, I try to stop in to see what all the fuss is about. Most times it's m…
Heather Harold, Paul and Gloria Davison's daughter, who currently runs the restaurant with her own two daughters, retells the story on the menu from her perspective.
"My parents bought it in 1977 when I was in high school because my brother was an aspiring chef," Harold says. "He, myself and my sister worked alongside my mother (at the restaurant). That was back in the '80s."
Paul, Gloria, Scott — the up-and-coming chef — Heather and Holly, worked together with "a book of family recipes," reads the menu flap, to make The Village Kitchen a comfortable meeting place for locals. With over 40 years in the books, it's safe to say they've succeeded.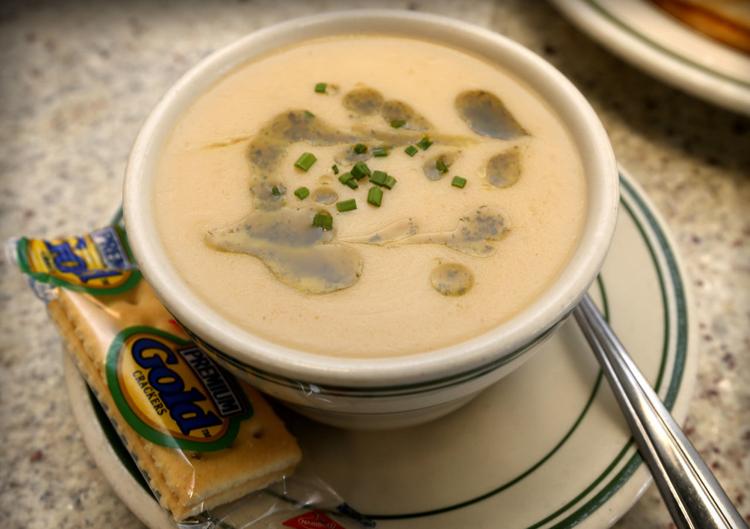 But the story of The Village Kitchen is not without its share of tragedy. Harold is now the only surviving member of the Davison family, and keeps the legacy started by her parents, inspired by her brother, going with The Village Kitchen.
"We have consistently good food. We are known for our homemade soups which my brother started out making, and we just happened to be able to find some good kitchen staff that could carry that on. We have a great local following, not only the big summer crowds," Harold says.
Serving breakfast and lunch daily, The Village Kitchen's sandwich and soup specials are a standout. The soup of the day changes daily, often pulling on the recipes started by Harold's brother Scott. The current staff also adds their own touches to the daily specials, keeping things fresh. An assortment of Angus burgers, paninis, sandwiches and salads await lunch patrons, while those seeking breakfast will find all of your standard eggs, omelets, pancakes and more with some creative twists, for example the Caramel Crunch French Toast ($6.95) and the Village Scramble bowls ($9.95), which combine scrambled eggs with home fries, topped with a scoop of homemade creamed beef, served with grilled country toast in a big bowl.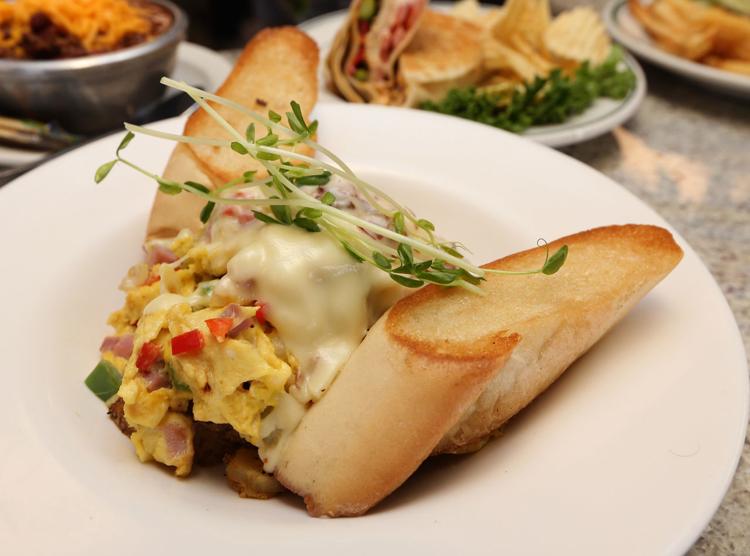 Looking at the interior, you'd never know that The Village Kitchen has been around for decades. The design is clean and modern, with exposed brick and chalkboard walls, a vintage-looking, muted, blue tile counter with a marble top and bright flowers at each table. It's a breath of fresh air, design-wise, and definitely not weighed down by its age.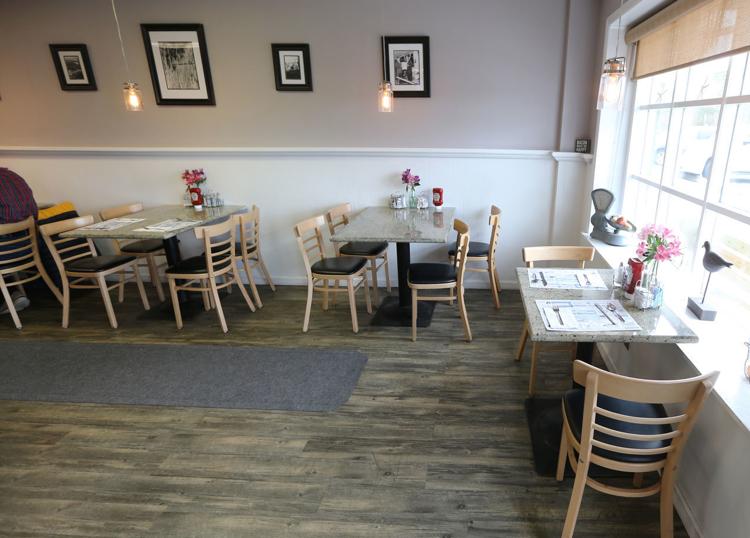 The staff also knows exactly what they're doing. Harold gives credit to her line staff, which puts out consistently good food in a shockingly quick amount of time. Plus, the wait staff manages to strike the perfect balance — being friendly, conversational and available, without hovering or forcing you to refuse a coffee refill too many times.
Harold admits their menu options aren't necessarily reinventing the wheel, but rather consistency, comfort and an atmosphere that's unrushed and homey are the key to the over 40 years of business The Village Kitchen has seen.
UPDATE: Eagles' Quarterback Carson Wentz will not attend the Maxwell Awards due to a family …
"I don't know that we're different (from other restaurants), but we're kind of like home. We're like family for our customers, I mean we've been here for 40 years," she explains. "Some of the kids that grew up eating here are now bringing their kids. I think people feel comfortable — everybody knows everybody and it's just a great family atmosphere."