People sure love Italian food. The two toughest restaurants to get into this summer were both Italian.
One was a modest, 75 seater including al fresco dining with views of Ventnor Avenue; the other a mammoth, multi-million-dollar, 300-plus-seater by an Iron Chef inside a casino.
And while the buzz of the summer certainly goes to Michael Symon's Angeline at Borgata Hotel Casino & Spa as the hottest new restaurant of the summer, runner-up — in Atlantic County, at least — goes to Tutto Fresco Italian Grill in Ventnor, which couldn't accommodate us for more than a month.
Ocean City is a lovely family resort. It's packed with beautiful beaches, rides for the kids…
If the name Tutto Fresco sounds familiar, it should. Co-owner Carmine Lamarra's father Franco owned a Tutto Fresco location in Ventnor from 1998 to 2003 where Sage currently resides, along with another in Northfield for a few years.
And if you're a traveler to Port St. Lucie, Carmine's brother Pasquale owns a 350-seat Tutto Fresco there.
"My family has been in the restaurant business since we moved here in 1977," says Carmine, who grew up with his parents and two brothers in Margate and actually operated Portobello in the same exact location the new Tutto Fresco is. "The kitchen and cooking were always a big thing for us. We were always in competition at home and in the restaurants. I always worked in the restaurants; they are part of me."
After owning and operating five restaurants in Florida for seven years, Carmine Lamarra "came home to the Jersey Shore" where he managed three restaurants for LDV Hospitality at the former Revel and also was a manager at Vic & Anthony's in Golden Nugget.
But, he knew he always wanted his own place again. After teaming with business partner and longtime friend Ricardo Yumiseba, offering "a casual Italian eatery on the island with a good price point that is very approachable" became a reality.
They gutted and restored an abandoned space by themselves, turning it into a classy, minimalist space with warm woods and a gray color scheme with servers dressed in traditional black and white to add a layer of class without being too formal.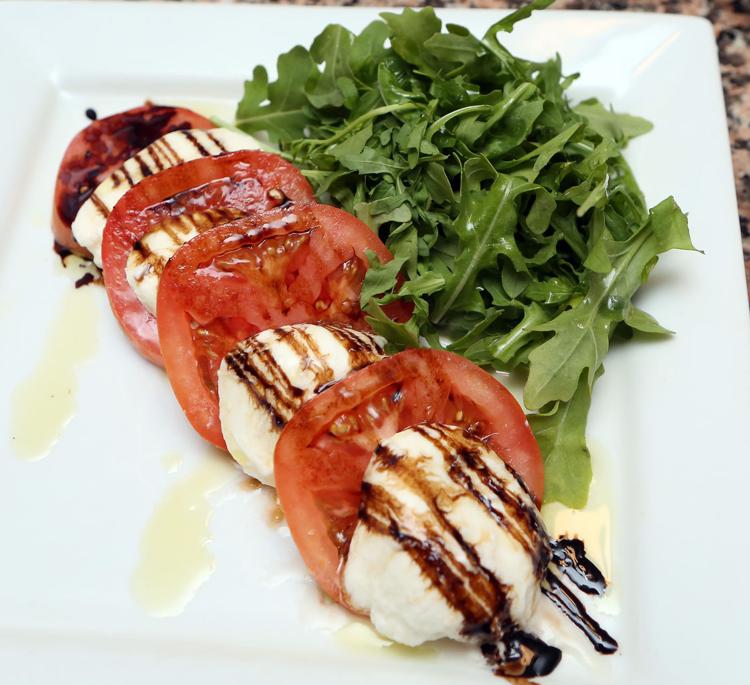 When it came to the recipes, Lamarra didn't want to mess with what worked, using his 66-year-old father's guidance and his brother's recipe book from Florida to bring back Italian classics that resulted in lines out the door all summer.
If you're looking for modern approaches to traditional Italian, go to Angeline. If you're looking for a place that can make a killer chicken Francaise or veal piccata, Tutto Fresco is your place.
"I feel like the traditional Italian-American classics are harder and harder to find, especially on the island," Lamara says. "It's great that restaurants are adventurous and doing some real, authentic Italian food like it's served in Italy, but they don't want to make chicken parm anymore. Very few of them can execute properly. So I wanted to stick to Italian-American classics, the dishes that people enjoy and grew up with."
Start off with the meatball ($9), a nice homemade mixture of pork, veal and beef that is pan fried, then baked, then set in marinara sauce. On our visit, the meatball was just a tad dry, benefiting from being topped with creamy ricotta, and it could have used a little more sauce on the plate for flavor. The clams casino ($12) were as traditional as clams casino get … and about as good as they get, too. Littlenecks were shucked then stuffed with onions, green peppers, bacon and scrumptious, crackling seasoned breadcrumbs that were the night's highlight.
"The casino is one of the items that we make every day, and when they run out, they run out," Lamarra says. "Just like the braciola with pappardelle ($23). When it's gone, it's gone. And it happens frequently."
We also indulged — as we always do — in the burrata ($15), not made in house, but obviously of stellar quality. Perfectly firm mozzarella on the outside with that creamy stracciatella inside, simply served with cherry tomatoes — why not use Jersey tomatoes in summer? — and capers. A bit pricey for the size, but hard to pass on.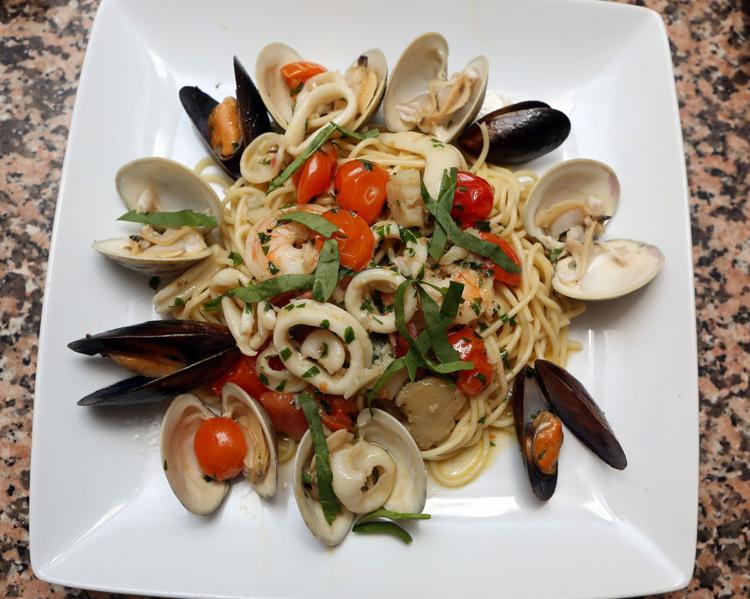 We were jealous of some other tables' choices like the pear salad ($11) with Romaine, goat cheese, roasted walnuts and balsamic; and the fried calamari ($11) — something we generally avoid because it's on every menu, but which looked ridiculously good.
"We dip it in buttermilk, lightly flour it and quickly fry it," Lamarra says. "And they are all rings, no tentacles."
Freshness and good quality is the key at Tutto Fresco. They make their own pappardelle for dishes like the braciola, served in a Sunday sauce, a variation of the marinara that serves as a base. The Sunday sauce is the way to go, in this case made with the braciola and pork spare ribs. They also make their own cavatelli and potato gnocchi ($19) that we had served traditionally with stracciatella and plum tomatoes.
The summer season might be drawing to a close, but the local produce season is at its peak. …
While not the lightest gnocchi we ever had, they were clearly homemade and quite delicious, but they couldn't live up to the other two pastas we had: the spaghetti Carbonara, a decadent version of the white sauce dish made with cream, egg, parmesan and a high-quality pancetta that would make bacon lovers scream in happiness; and the ricotta ravioli ($15), which weren't homemade, but fooled us, with veal, pork and beef meat sauce. Absolutely stunning.
"When it comes to things like the pancetta, my sales rep thinks I am crazy and says I don't need to spend money on the product like we are," Lamarra says. "I tell him, 'That's what I eat. And that's what I expect to eat when I go out. And that's what I want my customers to eat.'"
Tutto Fresco's menu is quite large, ranging from seafood pasta dishes such as spaghetti Positano ($27) with sautéed shrimp and scallops in a pink blush sauce to frutti di mare ($29), another traditional go-to with shrimp, scallops, clams, mussels and calamari in a San Marzano tomato sauce over spaghetti.
The classics like veal parm ($23) are dynamite thanks to its crispy coating, layered sauce flavor and quality mozzarella, and Lamarra even strayed from his family's other menus by offering things like chicken Scarpariello ($22), roasted chicken, sausage, sauteed garlic, olives and roasted peppers in a lemon-white wine sauce on- or off-the-bone, and the branzino Liverese ($33) sadly not served whole tableside, but just as delicious with capers, cherry tomatoes and white wine.
Service was attentive — our server Vincent Sacco made sure wines were open, breathing and poured, with every need served before even asked — and food came out to temp and with nice pacing.
With summertime slowing down, you just might be able to get a table at Tutto Fresco now.
"We never, ever expected it to be this busy," Lamarra says. "We thought we would be busy on weekends and just build. But every night was absolutely crazy … not that I am complaining."