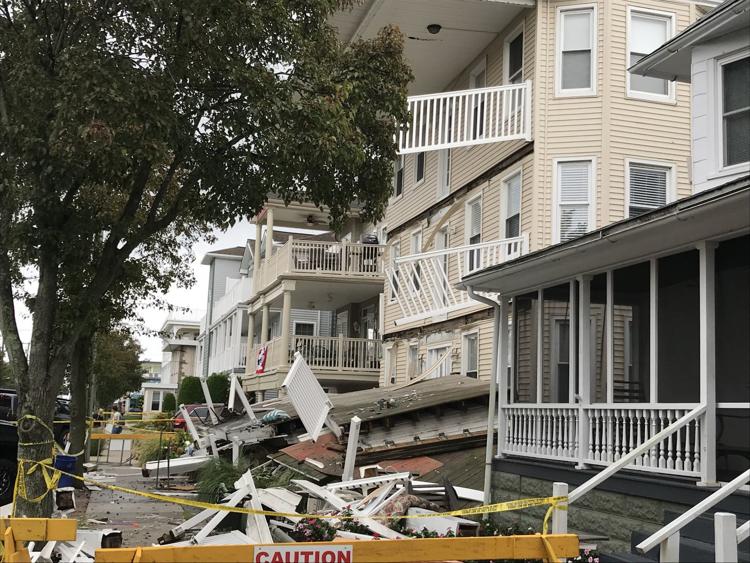 Panic and fear struck a group of firefighters and their families Saturday night when a multi-level deck at the condominium they were staying in collapsed on them. Officials with area hospitals have confirmed at least 19 were injured, including three children.
New Jersey Cannabis Convention comes to Atlantic City If you didn't know what was happening inside the Atlantic City Convention Center this weekend, you might guess right by the smell of it. 
Lt. Gov. Oliver to speak at housing and economic conference Monday Oliver, who is serving as acting governor, is scheduled speak at the two-day  conference held at Harrah's Resort in Atlantic City.
EHT robotics team helps local disabled athletes pitch with mechanical arm Lucia Corso, 11, of Egg Harbor Township, was among the first athletes who play for the South Jersey Field of Dreams baseball program to try out a mechanical throwing arm created and donated by members of the Egg Harbor Township Police Athletic League's robotics team.
Harper, Kapler ejected early in Phillies' 6-3 loss to Red Sox The Phillies' most glaring weakness showed itself again Sunday afternoon. But a possible solution also presented itself, according to sports writer Mike McGarry.
Going the distance in Atlantic City Check out photos from Sunday's 70.3 Ironman Triathlon in Atlantic City.