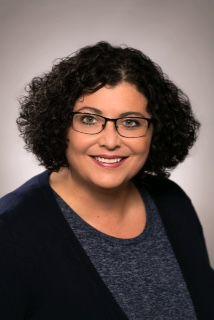 Political party: Democrat
Age: 56
Hometown: Mullica Township
Current job: Mullica Township School District 21stCCLC AfterSchool Grant Program coordinator
Education: BA from Richard Stockton College in historical studies
Political message: Barbara (Butterhof) Rheault previously served on committee from January 2013 to December 2015, and again from November 2017 until Dec. 31, 2018.
Rheault is committed to putting the needs of residents first, regardless of political party or personal agendas, and to bring transparency back to local government. She wants to maintain the rural nature of the township, yet make living in Mullica affordable for its residents.
Rheault has advocated for and supported a quality public education for students and a great school community as a 21.5-year teacher (creative enrichment, middle school science and primary STEM enrichment). She recently wrote the application that resulted in the return of the 21stCCLC AfterSchool Program Grant to the Mullica Township School District after a two-year absence.
Rheault has been an active and engaged community volunteer, and serves as a union leader (New Jersey Education Association) at the local, county, state and national levels.