Domestic violence response has improved, but more work to do
From laws to protect domestic violence victims to public campaigns to expose its effects on victims, their families and friends, much has changed in a few decades in how these cases are handled.
Statistics show an improvement, but law-enforcement officials and advocates agree much more could be done to shine a light on domestic violence and sexual assault.
When E. Marie Hayes started as an investigator for the Cape May County Prosecutor's Office in the late 1970s, she was involved with many cases that had an element of domestic violence.
"Our focus was always on the victim," she said. "Over the years, you saw the court rules started to ease up with victims being able to testify on camera without the defendant sitting there watching them. You saw just as many rights given to the victim as given to the defendant, which is right. That's exactly what should be going on."
Hayes, of Ocean City, now a Cape May County freeholder, said she still doesn't think enough restraining orders are issued in domestic violence cases, but wondered if they are actually enough to prevent a crime.
"We've all seen the cases where a restraining order is filed and they're hunted down like an animal and killed," Hayes said.
However, there is good news. While one in three women and one in four men experience physical domestic violence in their life, national crime statistics show incidents of domestic violence are on the decline
Some of the progress can be attributed to laws enacted to protect victims, such as the federal Violence Against Women Act signed in 1994. The act allocated funding and resources to investigating crimes against women and instituted stiffer penalties for those convicted.
In New Jersey, the Prevention of Domestic Violence Act of 1991 identified certain criminal offenses that can be charged as a form of domestic violence if the perpetrator and victim have or had an intimate relationship. The law provides protections to victims in these cases.
The number of offenses included in the definition has changed over the years and is now up to 19 — from homicide to stalking to, most recently, cyber harassment.
"In the '80s and '90s, before the Domestic Violence Act was instituted, (victims) didn't have the domestic violence rights," said acting Atlantic County Sheriff Mike Petuskey.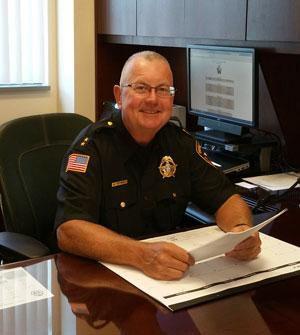 Petuskey, a former Hamilton Township police officer, said victims then didn't have much recourse if they didn't follow through with charges.
"Now, if there's signs of injury, the police have the right to take the person into custody," he said.
If you or someone you know is a victim of domestic violence, sexual violence or human traffi…
More of collected data is being used to develop methods to reduce domestic violence and related homicides. Some countries, states and organizations are developing assessments to determine whether an offender poses a future risk to the victim.
Now, Hayes said, the push is to get ahead of the crimes, and make a change before it happens.
Municipal and county courts now have relationships with domestic violence advocates, who are sent in to assist victims in the criminal process. Some police departments, many now equipped with body cameras, are using those cameras to collect evidence of domestic violence crimes.
Organizations that advocate for victims, but also work to get offenders help, are a huge part of the solution, Hayes said.
"If victims know that they have a support system ... they're the ones who make it out," Hayes said. "It will work for some, but not for all."
There has also been a push to require more training for all those law enforcement and judicial personnel involved in handling domestic violence crimes. Petuskey said the training has definitely improved with harassment and sensitivity classes for police officers.
"The more knowledge you have, the more you learn about people's behaviors," he said. "We're never going to be psychologists and psychiatrists. You may go into a situation where people have these problems, and if you can learn how to recognize those issues better, it might help us handle the situation better."
"You can't train enough for this job," Petuskey said, adding additional training might help.
It's not just laws, but also the proliferation of social media and the 24-hour news cycle that helps spread the word. Thanks to press coverage and social media, domestic violence crimes against celebrities or by professional athletes are helping to shed light on the topic.
Laws have gotten tougher, but Hayes said everyone, police and the general public, may need more education on the psychology of what happens to a person who is abused and why the cycle of domestic violence continues.
"Very often in these cases you have women that want to do something about it, and when they do, their life becomes very difficult," she said. "It's not always physical."
It's about power, control and manipulation, she said.
"It's very easy for them to go back to that life simply trying to save their family," she said.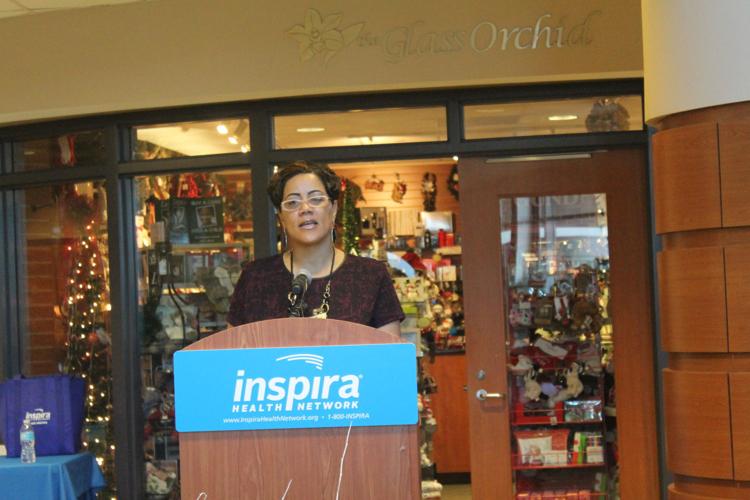 Cumberland County Prosecutor Jennifer Webb-McCrae said law enforcement should always be looking at ways to improve response and also bring the issue to the forefront.
"It's something that should always be on our minds — on how can we do it better?" she said. "We all have a stake in making the issue better and children have a lot to lose when they are in families where domestic violence is commonplace. We all need to work together and keep this on the front burner."