How nonprofits are addressing domestic violence within the LGBTQ community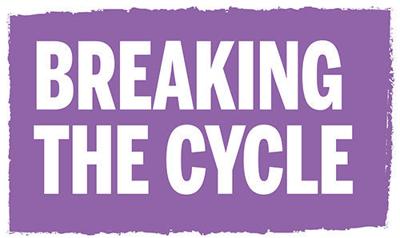 Anyone can be a victim of domestic violence, but among the LGBTQ community, there are often barriers to reporting intimate-partner violence and a lack of resources that offer victim support.
One South Jersey domestic violence agency is trying to change that.
Services Empowering Rights of Victims at the Center for Family Services in Cumberland, Camden and Gloucester counties launched additional efforts this year to help people experiencing domestic and sexual violence among the lesbian, gay, bisexual, transgender and queer community.
It's one of the only resources of its kind in this area for members of the community seeking help, advocates said.
MAYS LANDING — The man charged in the 2016 murder of his girlfriend in Atlantic City request…
"A lot of (people) grow up with this idea that sexual violence and domestic violence are 'straight problems,'" said Ethan Czuy Levine, the LGBTQ+ Outreach advocate at SERV. "For people experiencing abuse, it can sometimes be hard to even recognize that 'something like this can happen to me.'"
Levine, who identifies as a transgender man, joined SERV to spearhead the program in March. The goal is to spread education and foster a safe environment for members of the LGBTQ community who are seeking counseling and prevention services. It's to let them know "we're here for you," he said.
Individuals who self-identify as lesbian, gay or bisexual reported equal or higher rates of experiencing intimate-partner violence compared to heterosexuals, according to the CDC National Intimate Partner & Sexual Violence Survey. More than half of the 27,715 respondents to the National Center for Transgender Equality's 2015 U.S. Transgender Survey have reported intimate-partner violence.
LOWER TOWNSHIP — Police arrested and charged a Villas man outside Families Matter in the tow…
It's difficult to tell exactly just how many victims of domestic violence are LGBTQ because sexual orientation or identity is not always reported. Advocates say revealing identity or orientation can also be a deterrent to reporting incidents among their partners.
This specific effort is something the agency wanted to do for years and got the funding to move forward with this past year, said Gina Ridge, associate vice president of victim services at the Center for Family Services.
"We know there are victims and survivors who do not access services due to fear of how they may be treated by someone who is supposed to help them," Ridge wrote in an email. "Our goal is to ensure that does not happen and offer all victims of domestic violence, sexual violence and human trafficking a safe place to get help."
Kristine Raye, chairwoman of the New Jersey Coalition to End Domestic Violence LGBT+ Task Force, helps domestic violence-related agencies around the state become more inclusive, provide training to staff and boost awareness of LGBTQ survivors.
Cumberland County College will host a domestic violence symposium 8 a.m.-12:30 p.m. Thursday…
Raye is also the LGBTQ outreach and advocacy coordinator at 180 Turning Lives Around in Monmouth County, another agency that offers tailored support. Raye travels the county and the state advocating for the LGBTQ community and ending domestic violence.
"I think that people misunderstand that it happens to this community, too," Raye said. "We're here, too, and we need to be seen, too."