Domestic violence victims tell their story
On a recent fall day, people from around South Jersey answered a call to share their stories of domestic violence.
Everyone had a connection to the issue, whether they had been beaten or abused by a partner, watched their parents get attacked, or spent time helping people escape the grip of an abuser.
For some, this was the first time sharing the intimate details of their abuse in a long-building catharsis. For others, speaking out with their stories — heartfelt and personal, tinged with anger, frustration, and sadness — has become routine, all of them striving to educate others and increase awareness about an often silent, sometimes deadly, issue.
"I wanted women and men — because men do get abused — to realize that there is help and that you can do something different," said Juanita Battle, founder of the Coalition Against Rape and Abuse, or CARA, in Cape May County. "I wish more people knew that there is help."
Battle said one of the first things that needs to happen is the creation of more services for victims. A domestic violence survivor herself, Battle said she started CARA so she could help other people in her situation.
Domestic violence knows no bounds and can affect any gender, race or income level, statistics show. Many of those who shared their stories eventually got out of the dangerous situation — but most know more victims are out there, and it's not just physical injuries that have to heal.
The conversation around domestic abuse must shift from questioning or blaming the victim to instead focus on the accused batterer, and fostering education.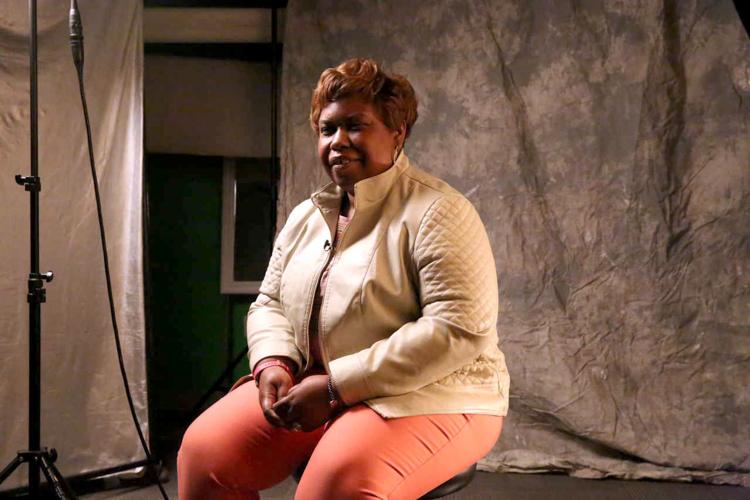 "We always want to blame the victim. We always say, 'Well, why don't she leave?' But no one ever asks the question: Why did he hit her in the first place?" said Tamu Lane, director of social justice programming at the Women's Center. "It's always on the victim. It's never on the batterer."
Lane, who oversees domestic violence and sexual violence programs at the Women's Center in Linwood, also survived domestic violence. The dynamics of thinking about abuse must change, she said, as she believes many don't know the severity of abuse consequences. 
Some only think in terms of bruises, but the mental effects linger, she said.
Sometimes the refusal to blame the batterer begins with the victims, suggests Martina Singleton. She is a domestic violence survivor who works as a counselor and program coordinator for the sexual abuse program at CARA.
From laws to protect domestic violence victims to public campaigns to expose its effects on victims, their families and friends, much has chan…
Survivors not only have to overcome the actions of their abusers, but also their own doubts.
"Sometimes you feel like people are not going to believe this is domestic, or maybe I don't believe this is domestic violence," Singleton said.
Even as victims correctly point the blame at their attackers, they still wonder how they will get by financially, or how separation could affect their children. Getting past that point is critical, Singleton said.
"I don't know what steps to take. I don't know anything," Singleton said. "I had to come to the realization: Is this helping my child? Absolutely not. Is this helping me? Absolutely not."
Behind the doors of Valeria Marcus' childhood home was a living nightmare.
With advances in law, victim services and technology, there is a way out, Singleton said. More people need to realize that.
She said the answers are out there for victims, but skepticism remains around stories of domestic violence, and still people don't come forward — men, children, teens and people with disabilities — which she would like to see change.
Battle said she sits in court every week to support victims of domestic violence.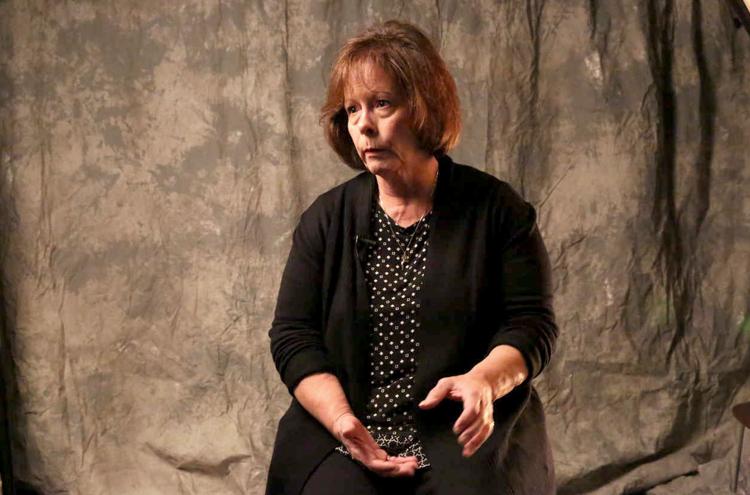 "To let them know, there is help, there is somebody that understands. We didn't just learn it in a book, a lot of lived it, so we know the feeling and the fear," she said.
Before Donna D'Andrea became the crisis service coordinator and program assistant of Violence Intervention Program at the Women's Center, she was among the many people who didn't fully understand the different types of domestic violence.
Now, as an advocate for domestic violence victims, she tries to emphasize and educate others about the importance of reacting to violence that is invisible to the eye.
"It's getting people to understand that (physical abuse) is not the first thing we normally see happen (in relationships)," D'Andrea said. "In most abusive relationships, it's not physical, but it's the emotional, psychological, sexual — all those things we can't see, and that is sometimes hard for people to understand."
And while domestic violence directly involves an abuser and a victim, it also affects others in the household, especially children. Leslie Koehler was in a relationship with her abuser for 15 years before she escaped with her children to a women's shelter.
Koehler said there were few protections or laws to help victims of domestic violence several decades ago. While that has changed, more needs to be done to get victims —  especially people with children — the help they need, whether it is physical relocation, housing, employment support or something else, she said.
For Valeria Marcus, 63, of Atlantic City, her childhood was a "living hell." She watched her father abuse her mother, and she was abused by her father as well, she said.
Now, she's an advocate against child abuse and domestic violence. Marcus said a greater push is needed to have a conversation in the schools, government, church households about domestic violence.
Children need more education and encouragement to report a problem when they are being treated inappropriately or witnessing violent behavior, she said.
"I want the conversation to be out there," she said.
Contact: 609-272-7251
Twitter @clairelowe