This event has passed
contributed
accessible
all ages
Old Masters: Buddhist Art in Pottery
–
$

General Admission 10.00 Adults, 9.00 Senior Adults (62+), 7.00 Students, Children 5 and under are free.
Located in the Down Jersey Folklife Center at WheatonArts, the "Old Masters: Buddhist Art and Pottery" exhibition features a variety of Buddhist artworks from the private collections of Frederick Kramer and Losang Samten.
View pottery showcasing distinct ceramic styles of several Chinese periods, including Tang, Song, Yuan, Ming and Qing dynasties; Balinese pen and ink paintings; Chinese Brush paintings; sculptures of the many Buddhas, Bodhisattvas, and other deities; as well as Tibetan thangkas – Buddhist paintings on cotton with silk appliqué.
Open Tuesday through Sunday from 11 a.m. to 4 p.m., April 2 through June 30, 2019.
Starting Tuesday, April 2nd, 2019, repeated every day until Sunday, June 30, 2019 @ 11:00 am – 4:00 pm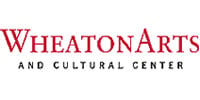 Wheaton Arts & Cultural Center Inc
1501 Glasstown Rd
Millville, NJ 08332
856-825-6800
This hardcover collector's book is available now! Order your copy today
This hardcover collector's book is available now! Order your copy today