While the Miss America competition may be synonymous with poise and grace, internal turbulence and divisions sparked after the organization chose to move in a new direction have made their way to center stage. Since an email scandal in December 2017 shook the organization to its newest Chairwoman Gretchen Carlson stepping down, here are the notable moments as Miss America has still tried to balance its crown. 
December 2017: Top leaders resign amid email scandal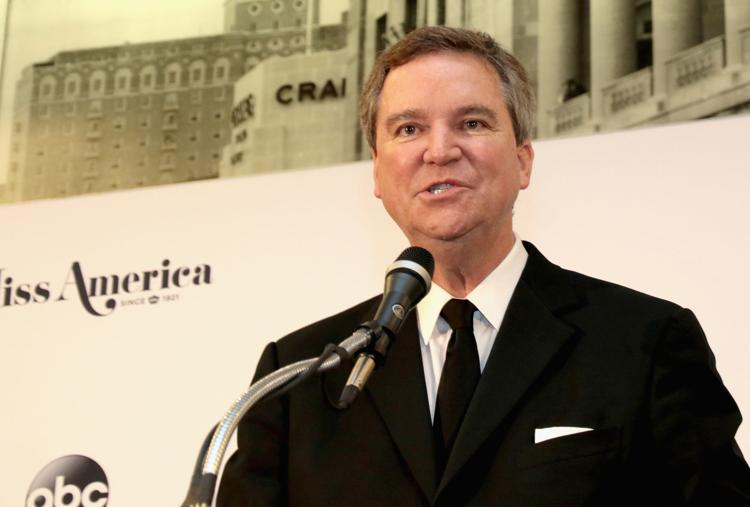 The Miss America Organization suspended CEO and Executive Chairman Sam Haskell on December 22, 2017, the day after the Huffington Post exposed emails showing Haskell and other officials shamed former contestants, using vulgar and lewd language and criticizing their appearance, intelligence and sex lives.
Dick Clark Productions, the competition's television partner at the time, severed its ties with the organization and former Miss America titleholders called for Haskell and the rest of the organization's board of directors to step down.
Forty-nine former pageant winners - including Miss America 1948 Bebe Shopp and Miss America 2017 Savvy Shields - signed an online petition calling for action.
Haskell, President and COO Josh Randle and Board of Directors Chairman Lynn Weidner all resigned December 23, 2017.
January 2018: Gretchen Carlson takes over as chair of Board of Directors
Former Miss America Gretchen Carlson joined the Miss America Organization's board of directors as a chairwoman in January.
Carlson is a former Fox News journalist who won a $20 million sexual harassment settlement from Fox after suing News Chairman Roger Ailes. She was Miss America 1989. She is also a former MAO board member.
Three other former Miss Americas also joined the board that month: Kate Shindle, Miss America 1998; Laura Kaeppeler Fleiss, Miss America 2012; and Heather French Henry, Miss America 2000.
The nine-person board was finalized in March, adding longtime volunteers Jennifer Vaden Barth, Miss North Carolina 1991, and Valerie Crooker Clemens Miss Maine 1980.
May 2018: Regina Hopper named President and CEO
Regina Hopper, Miss Arkansas 1983, was named president and CEO of the Miss America Organization in mid May 2018 to join Carlson in running the organization. 
Miss America 1991 Marjorie Vincent-Tripp was named chairwoman of the Board of Trustees of the Miss America Foundation, finalizing the all-female leadership of the scholarship competition.
June 2018: Swimsuit competition is eliminated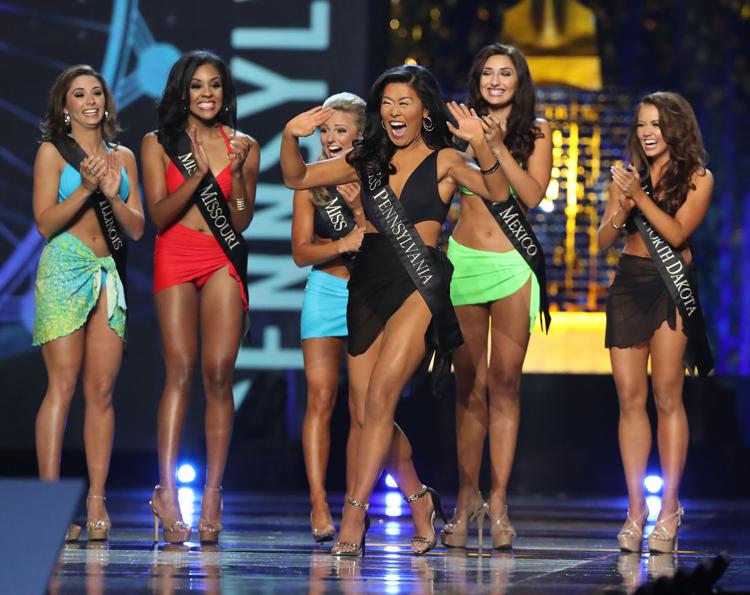 Miss America Board of Trustees Chairwoman Gretchen Carlson announced June 5, 2018 that the annual scholarship event would no longer feature a swimsuit competition.
"We are no longer a pageant, we are a competition," she said that morning on ABC's  "Good Morning America."
Instead of the swimsuits, which have always been a part of the Miss America pageant, candidates would participate in a live interactive session with the judges, highlighting their achievements and goals in life, according to a news release from the Miss America Organization.
For the evening gown portion of the competition, candidates would now have the freedom to wear the attire of their choosing while discussing how they will advance their platforms.
June 30 2018: Changes, rebranding divide board members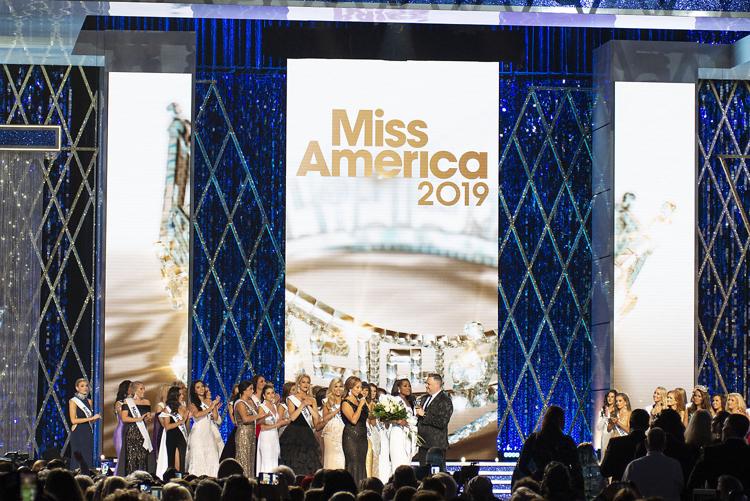 Two former state titleholders enacted letters of resignation and two former Miss Americas stepped away from the board. 
The Miss America Organization announced the election of three new members to the Board of Trustees.  
Dr. Shelley Robertson, author Mary Jane Clark and Dr. Debbye Turner Bell were announced as the newly elected members of the Miss America Organization's board of trustees, while members Miss North Carolina 1991 Jennifer Vaden Barth and Miss Maine 1980 Valerie Crooker Clemens relinquished their seats, according to a statement from chair of the Board of Trustees Gretchen Carlson.
Since the announcement, some within the Miss America sphere have objected to the direction taken by the organization's new leadership.
July 2018: State pageants petition for new board to resign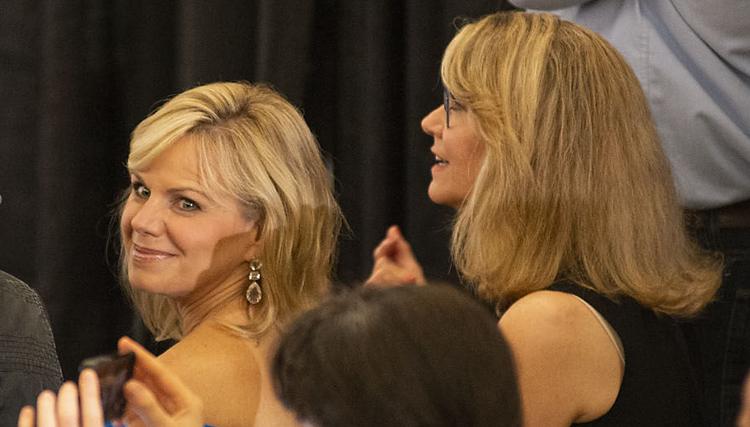 Last July, representatives from 22 state pageants, including New Jersey, signed a petition calling for the immediate resignations of the entire Miss America Organization Board of Trustees, including Chairwoman Gretchen Carlson and President and CEO Regina Hopper.
The petition expressed a vote of "no confidence" in the MAO's Board of Trustees and Hopper, citing a lack of transparency and adherence to best practices.
Meanwhile, another letter, provided to The Press of Atlantic City that same month was signed by 30 former Miss Americas supporting the board.
August 2018: Miss America 2018 Cara Mund opens up about being "silenced"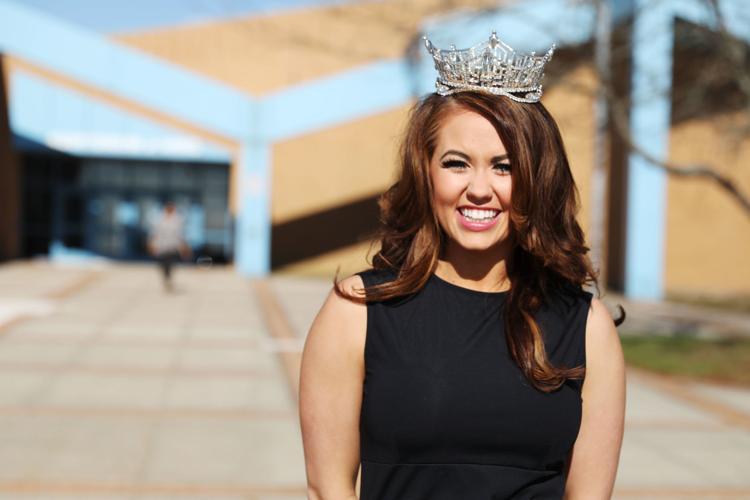 In an open letter to past pageant winners, Miss America 2018 Cara Mund said she's been silenced and bullied by the organization's current leadership.
In her letter, Mund explained how she felt marginalized in the months since former Miss America 1989 Gretchen Carlson and Regina Hopper took positions as chair of the board of trustees and president and CEO, respectively.
Former Miss Americas stand with Mund after Carlson denies bullying
A line in the sand has been drawn between former Miss Americas and the organization's current leadership.
Several past titleholders are standing with Miss America 2018 Cara Mund and her claims of bullying and manipulation by top leaders.
Mund made the allegations in a scathing five-page letter she released to the public Friday, in which she said she had been silenced, reduced and marginalized by the pageant's leadership.
She also stated that she had been punished after an interview earlier this month with The Press of Atlantic City in which she said, "it's been a tough year … I've felt I wasn't always heard or utilized or appreciated."
Gretchen Carlson, the former Miss America-turned-chairwoman of the organization's board of trustees, released a statement Sunday night in response to Mund's claims, blaming her for the loss of a potential $75,000 increase to the organization's scholarship fund. The statement, posted to Carlson's Twitter account Sunday night, denies she ever bullied or silenced Mund.
"In fact, I have acknowledged to you and your parents many times that the organization understands the frustrations of serving during such a change-filled and stressful year," Carlson wrote.
But Carlson's statement then turns on Mund, saying the organization lost potential new scholarship money due to the "explosive allegations" in Mund's letter.
"Actions have consequences. Friday, as an organization, we learned that $75,000 in scholarships which would have been the first scholarship increase in years, is no longer on the table as a direct result of the explosive allegations in your letter," Carlson wrote.
Former Miss Americas Suzette Charles and Heather Whitestone McCallum discussed the situation in an appearance Monday morning on NBC's "Megyn Kelly Today."
Charles said she was not surprised by Mund's letter, adding Carlson has been bullying for a long time and hasn't given Mund any chance to stand up and speak.
"This person (Carlson) has taken no responsibility for the way she's treated our current Miss America," Charles said. "And as a mother — Gretchen is a mother — what would she do if her own daughter were being bullied like that?"
Charles questioned how Carlson could blame her employee for business discrepancies.
"She's a chairman, there's a CEO. They're required as business people to raise money for the scholarship, to have money to run the program and she's now putting that responsibility on our current Miss America," she said.
Whitestone McCallum also stood by the current Miss America, saying Carlson hasn't properly supported Mund.
"She wants to be the face of Miss America," McCallum said of Carlson.
Whitestone McCallum, along with 18 other former Miss Americas, launched a petition calling for the removal of Carlson and CEO Regina Hopper. The petition has garnered more than 18,000 signatures in less than a week.
The Miss America Organization sent a statement Monday to the producers of Megyn Kelly Today regarding Mund's claims:
"The Miss America Organization supports Cara. It was disappointing that she chose to air her grievances publicly not privately. Her letter contains
mischaracterizations and many unfounded accusations. We are reaching out to her privately to address her concerns."
In an appearance Monday on ABC's "Good Morning America," former Miss America Caressa Cameron-Jackson said she wanted the entire Miss America board of directors to resign, specifically Carlson.
"I feel as though all of the leadership, to include the board of directors, is complicit in this. In order for us to move forward and to heal, we need to do the right thing right now so we can move on and focus on who is going to be crowned on Sept. 9," Cameron-Jackson said. "It's never the wrong time to do the right thing."
Carlson's statement Sunday said she was "surprised and saddened beyond words by (Mund's) letter."
"I so wished Cara had picked up the phone and discussed her concerns with me directly, before going to the media with allegations of bullying," Carlson said.
Carlson said she has tried repeatedly to reach out to Mund via phone, text and email but "unfortunately, Cara's response has been that she only wants to communicate via email but I remain hopeful we can speak on the phone or in person soon."
She ends the statement in a conciliatory tone, saying Mund has "the opportunity to be at the forefront of real, positive change for young women across this country. I am so hopeful you'll be a part of that."
In July, representatives from 22 state pageants, including the Miss Alabama board, called for the resignation of Carlson and Hopper, citing "failed leadership." Three state organizations, including New Jersey, have since withdrawn their names from that list.
Carlson joined the Miss America board of directors late last year after the then-CEO reportedly used sexist and demeaning language in emails. She quickly garnered controversy after she announced the elimination of the swimsuit portion of the pageant as part of the "Miss America 2.0" revamp.
Leada Gore of the Alabama Media Group, Birmingham, contributed to this story.
Miss America Final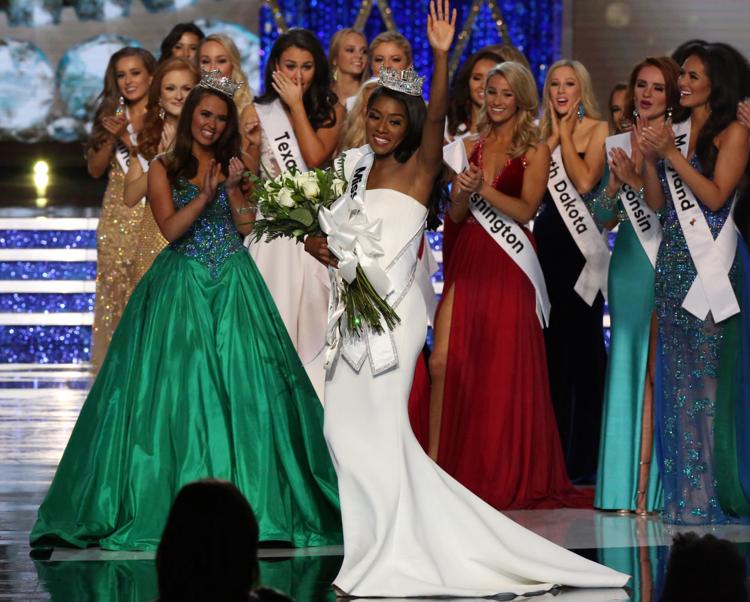 The re-branding of Miss America was anything but
In her first month, Miss America 2019 Nia Franklin — the first "Miss America 2.0" to be crowned — has been on "Good Morning America," "Live with Kelly and Ryan" and has made public appearances at jewelry stores, the Metropolitan Opera and several keynote speaking events.
But not everything is sparkling within the Miss America Organization.
"I think first and foremost, it's important to understand that there has been serious concern for this longtime, iconic nonprofit," said Jennifer Vaden Barth, a former MAO board member now leading the charge to remove chairwoman Gretchen Carlson and CEO Regina Hopper.
It's not the first time the MAO has been at odds with the loyal stakeholders of Miss America, and it's the second call for leadership to step down in the past 12 months.
In December 2017, the MAO dealt with the public ousting of CEO Sam Haskell and several board members over a sexist email scandal. Carlson, Miss America 1989, stepped in to run the organization.
Those closest to the pageant thought the outlook was promising until a number of decisions, including the elimination of the swimwear competition, led to several key stakeholders losing hope in the pageant's future.
In June, 22 state pageant directors, including New Jersey, signed a "vote of no confidence" letter, citing a lack of transparency with the board of trustees' actions.
"We need good, strong, ethical management and leadership there, in the right way, working with state and local organizations, and we don't have that," said Barth. "All the brand changing in the world can't change that."
Disagreements between state directors and national leadership continued throughout pageant season. Board members and national staff left their positions. And more of the behind-the-curtain actions of the MAO were revealed in August when Miss America 2018 Cara Mund penned a letter claiming she was bullied by MAO employees and leadership and felt she was underutilized during her year.
Mund even told CNN there needed to be a leadership change within the MAO.
Her allegations of workplace bullying were investigated by Texas-based human resources consulting firm Employment Practices Solutions. The final report, released the day after the Miss America 2019 pageant, said Mund's claims were unfounded.
Mund did not respond to requests for further comment on her statements.
The 2019 Miss America Competition continued on, but attracted a smaller audience. The pageant drew 4.3 million viewers, for another year of declining ratings.
"For quite some time, the MAO has had an issue between image, how people perceive them, and identity, who they are," said Joy A. Jones, assistant professor of business studies at Stockton University and former pageant competitor.
While the MAO looked to change the image of the pageant for those unfamiliar with the modern Miss America, it came at the risk of harming the identity the competition had built over decades.
"It's extremely detrimental to lose the internal audience. Those involved with the local pageant are the more important audience of an organization," said Jones.
In the days following the national pageant, Barth put out a call to the thousands of Miss America volunteers with state and local organizations to raise funds for a legal complaint against the MAO.
"The states and locals at the grassroots level, they are the ones — even during the rocky years of the organization — that were keeping Miss America going," said Barth.
On Sept. 28, four state pageant licenses were terminated by the MAO. Dozens more, including New Jersey, have been asked to submit reasons why they helped take action, such as signing petitions and making public statements, against the organization.
"Once the state letters came out, we really saw a boost in our funding because people were outraged and shocked that these steps could be taken, mainly because they were asking for good governance and transparency and better business practices," Barth said.
As of Friday, Barth has raised more than $27,000 and has retained a lawyer to eventually support legal action on behalf of willing state organizations. She said the funds may also be used for necessary public relations services to help restore public trust and respect in the governance of the Miss America Organization.
Carlson and Hopper have given no indications they would be stepping down from their roles with the MAO. Carlson recently took to Twitter, again, to refute claims the MAO is dissolving the state programs.
Adding one final fault line to the MAO structure, the Miss America pageant will no longer receive state funding from the Casino Reinvestment Development Authority. The 2019 competition was the last in a three-year contract with the CRDA, which would provide more than $4 million to cover half of the production costs of the pageant.
Officials have said Miss America can stay in Atlantic City, but not at the current cost to the city.
According to tax filings, the MAO has been operating with a negative net income since 2011, with one exception: 2014 was the only year with a positive net income.
What was supposed to be a year of rebranding and rebirth for Miss America may have turned into the last hurrah for a pageant with no identity, no audience, no money and no faith in leadership.
October 2018: State licenses terminated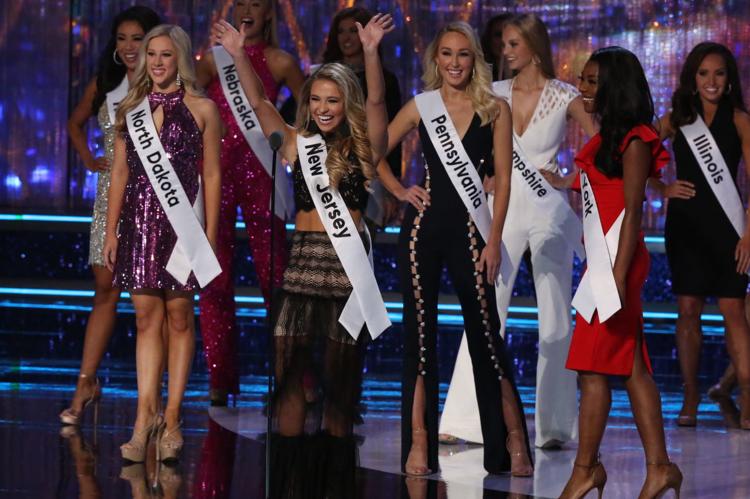 Seven states - New Jersey, New York, Florida, Georgia, West Virginia, Pennsylvania and Tennessee - had their franchise-like licensing through the State Organization Agreements revoked after the September 2019 competition.
By December, New Jersey, New York and Florida pageant organizations had their licenses reinstated and new directors appointed after appeals.
Tennessee, Georgia and Pennsylvania had new licenses awarded to new, separate pageant entities, and West Virginia was looking to start a new one as well.
December 2018: Lawsuit filed against board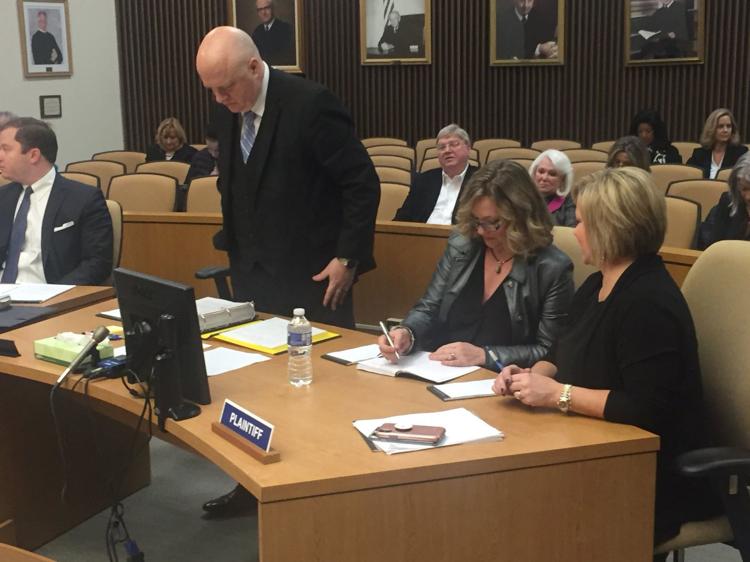 A former board member of the Miss America Organization and four Miss America pageant state organization licensees filed a lawsuit December 19, 2018 claiming the pageant organization's top two leaders "orchestrated an illegal and bad-faith takeover of the MissAmerica Organization."
A judge later denied the temporary restraining order and preliminary court injunction the suit requested to stop MAO Chairwoman Gretchen Carlson and Hopper from what they saw as further damaging the state organizations operations.
March 2019: Lawsuit against the organization is dismissed
A former board member of the Miss America Organization has voluntarily dismissed a lawsuit she and four former Miss America state licensees filed claiming the group's new executives unlawfully took control of the MAO.
Jennifer Vaden Barth, a former MAO trustee, announced on social media Tuesday they did not have the funds to move the suit forward.
"At this juncture, I can do no more than what I've done. Continuing litigation will cost at least as much as we have already raised. In light of not having those funds available, I regretfully share that I have dismissed the case," Vaden Barth said in a statement posted on Facebook and a GoFundMe page started to raise money for the suit.
Miss America not returning to Boardwalk Hall
After nearly 80 years of gowns and crowns the weekend after Labor Day, historic Jim Whelan Boardwalk Hall will no longer be home to the Miss America Competition.
"It's not going to be in Boardwalk Hall going forward," Casino Reinvestment Development Authority Executive Director Matt Doherty said Wednesday during an editorial board meeting. "It doesn't make sense for it to be there. It's far too expensive to produce there."
In a statement, the Miss America Organization said it agreed with the CRDA that production costs to hold the annual competition at the hall were too expensive.
"CRDA has told city leaders and MAO it wants to keep the competition in Atlantic City and has been actively helping MAO explore alternative venues," the MAO said.
However, the statement added the MAO is still exploring other cities to host future pageants.
"When the MAO Board of Directors has reviewed all of the proposals, MAO will make a public announcement," the statement said.
The competition has been held at Boardwalk Hall since 1940, with the exception of eight years when the pageant was held in Las Vegas from 2006 to 2013.
"We are disappointed not to be hosting the pageant this year," said Boardwalk Hall General Manager Jim Wynkoop. "Miss America is an iconic brand. It has been a privilege to be associated with it for so many years. ... I am sure that I can speak on behalf of the hundreds of people who worked on the Miss America pageant 2.0 last year that we will miss the challenge to do it again next August and September."
The Miss America pageant would book two weeks at Boardwalk Hall to build the stage pieces and iconic runway, and hold daytime rehearsals, preliminary competitions and the televised final night.
According to the venue's website, Boardwalk Hall features a 141,000-square-foot main arena with a capacity of 14,770 seats. Last year, the final night of the Miss America Competition drew 5,880 ticketed spectators, including complimentary tickets. The three days of preliminary competitions drew an average of fewer than 2,000 people.
Doherty cited other shows coming to Boardwalk Hall in the next two years that have a broader appeal and bigger draw.
"Celine Dion will sell out 13,000 tickets (at Boardwalk Hall); 13,000 people will not come to watch Miss America," he said. Dion is scheduled to perform Feb. 22, 2020, at the hall.
Miss America's future in Atlantic City came into question after the three-year, $12 million contract between the pageant and the CRDA expired following the 2019 Miss America Competition in September.
"We gave (the MAO) $4.325 million last year to put on a show in a city that's considered a food desert," Doherty said. "We cannot afford it at that level of a subsidy. There has to be a private-sector solution to this."
Doherty said he has been working with MAO Executive Chairwoman Gretchen Carlson and CEO Regina Hopper "to facilitate Miss America staying in Atlantic City. Probably at one of the casinos."
In December, representatives for eight of the Atlantic City casinos declined to comment as to whether they were partnering with the MAO to host the next two pageants. However, the late Bruce Deifik, former owner of Ocean Resort Casino, said he had discussed with Carlson bringing Miss America to the casino's Ovation Hall.
As of September, the MAO said it would require a host city or venue to provide $2.5 million to $4.9 million for production costs and more than 4,289 individual room stays for staff, contestants, family and pageant judges during the pageant's two weeks.
"They have been very open to making changes we have suggested," said Doherty. "It was mutually agreed upon that (Miss America) wasn't going to be at Boardwalk Hall."
As state licenses are reinstated, Miss America is headed to court
While the Miss America Organization has reinstated licensing and named new leadership for several state pageants, the organization is expected to head to court early in 2019.
Atlantic City Superior Court Judge Michael Blee granted an order to show cause in a lawsuit filed by a former MAO board member and four state organizations, according to court officials.
However, Blee did not issue the temporary restraining order against the organizations' current leadership that the suit sought.
The MAO did not respond to request for comment Thursday. Carlson and Hopper previously called the lawsuit "meritless."
A court date has been scheduled for Jan. 25, where Blee is expected to rule on several issues detailed in the lawsuit, which claims Chairwoman Gretchen Carlson and President and CEO Regina Hopper orchestrated an "illegal and bad-faith takeover" of the MAO, beginning in January 2018.
The civil lawsuit and call for leadership resignations stem from an ongoing battle between the MAO and the state-level pageant leadership.
Since June, volunteers with the organization have said there has been a lack of transparency over the MAO's decision making, including the elimination of the swimsuit competition and other changes to the pageant structure.
According to the lawsuit, state directors from the Miss Georgia, Miss Pennsylvania, Miss Tennessee and Miss West Virginia pageants who spoke to the media on the issue had their state licenses revoked or terminated.
Over the weekend, the MAO selected leadership for three of the state pageants involved in the suit: Georgia, Pennsylvania and Tennessee.
The licensing was also reinstated for the Miss Florida Scholarship Pageant Inc.
On Wednesday, the MAO announced that the state licensing for the Miss New Jersey Education Foundation had been renewed, after terminating the licensing agreement earlier this month.
According to a Miss New Jersey board member, no specific reason was given as to why the license was revoked.
After the 2019 Miss America Competition in September, state organizations were issued one of four letters from MAO lawyers either ending the licensing agreements or asking for reasons why the state organizations publicly took actions against the MAO and its brand.
The MAO states in the state organization agreement it has the right to terminate the licensing contract with or without reason.
In June, 22 state executive directors, including Sally Johnston of the Miss New Jersey Education Foundation, signed a "vote of no confidence" online letter that called for the immediate resignations of Carlson, Hopper and the entire Miss America Board of Trustees.
After being notified of the default on the contract, the Miss New Jersey board of directors complied with the request, submitting their reasons. When the licensing, which was to expire Dec. 31, 2019, was terminated, the Miss New Jersey board filed an appeal to the MAO.
With the licensing reinstated, Johnston, a pageant volunteer for more than 50 years, stepped down and the Miss New Jersey board of directors elected David Holtzman, of Ventnor, as executive director.
"The new operations proposal will give New Jersey an even stronger program for the young women who see the Miss America system as a path to education and service," said Holtzman said in a statement. "As we begin a new era of Miss New Jersey, we want to thank the many volunteers who worked so hard to give us a strong foundation to build upon."
Holtzman could not be reached for additional comment Thursday.
The newly reorganized board of directors is scheduled to meet in January.
According to the MAO press release, the New Jersey chapter will seek out corporate and organizational partners as well as new board members from around the state.