Snow, what a joke! 
You know the drill, no snow fell since the last update. Here's the leaderboard.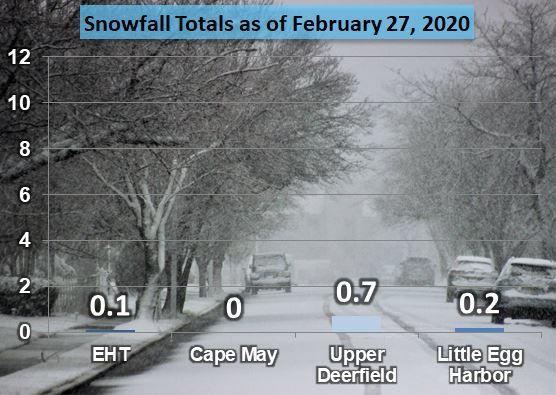 Peggy P. is the queen atop the leaderboard. She really has it in good with Mother Nature. 
The sixth snowless week in a row in South Jersey looks likely. A few rain showers, not snow, will not be ruled out Friday night. We will be cold during the weekend, but dry. After that, it's back to the 50s, with rain likely Tuesday and Wednesday. 
Quite a few of you believe the Heat Miser will dominate the winter. Perhaps it's wishful thinking, or perhaps you did your climate research. On average, between 10 and 13 inches of snow falls during the contest period.
Nearly half believe less than a foot will fall from Jan. 1 to Mar. 31, while 6% believe South Jersey will be pummeled by over 3 feet of snow.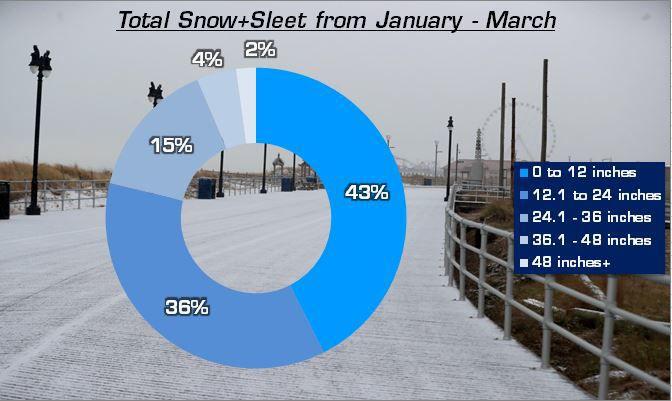 However, many of you did your homework. When it came to location, the most contestants chose Egg Harbor Township as the community that will see the most snow. Atlantic City International Airport, located partly in the township, receives more snow on average than any of the other three sites from Jan. 1 to Mar. 31, according to the National Oceanic and Atmospheric Administration's XM-ACIS2.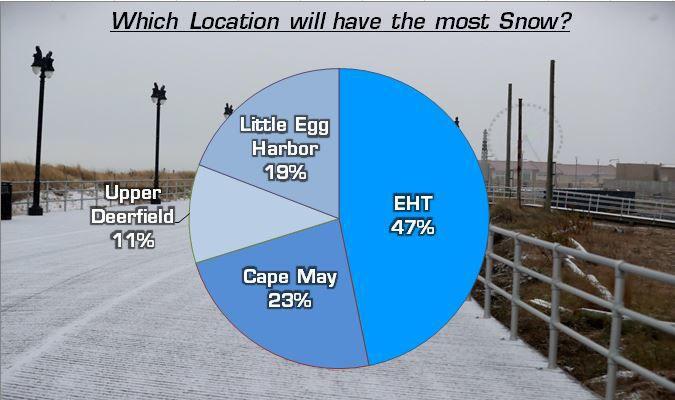 For the second winter in a row, the South Jersey Snow Sweepstakes allows you to put on your forecasting hat. Contestants guessed which of four locations (Egg Harbor Township, Cape May, Upper Deerfield and Little Egg Harbor Township) will see the most snow and sleet between Jan. 1 and Mar. 31. Once the location was chosen, the amount was selected next.
The entrant with the correct location and the closest total wins a video forecast from me, Joe Martucci, from your house, or wherever you'd like in South Jersey. Snowfall totals are reported from WeatherWorks' Certified Snowfall Totals program. WeatherWorks is a third party snow and ice verification service that provides post-storm analysis of totals, at ZIP code resolution.