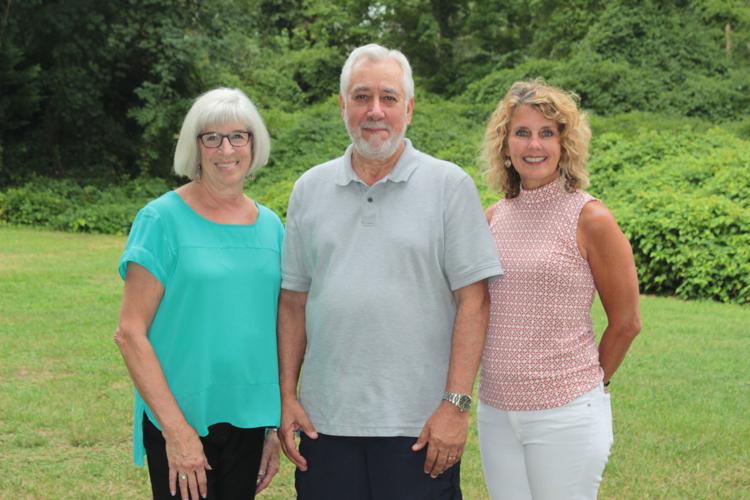 Tina Angstadt, Jim Del Grosso and Jill Bremer, of Cape May, and Jan Dwyer, of West Cape May, have been named the Mid-Atlantic Center for the Arts & Humanities' Volunteers of the Month for September.
MAC's Benefit House Tour Manager Ayeshah Dickerson nominated the volunteers for their enthusiasm and skill as volunteer house managers during the Cape May Spring Designer House Tour.
The Cape May Designer House Tour featured four magnificent seashore homes, all professionally designed, and open to the public on one day. The house managers kept visitors flowing through the houses and answered questions from other volunteers stationed throughout.
"Cape May MAC simply could not hold our Spring and Fall Designer House Tours without our wonderful corps of volunteers," Dickerson said. "Furthermore, having volunteers willing to take on the important role of house manager is key. Tina, Jim, Jill and Jan made this event a great success through their commitment and skill.
"We are always most grateful to the homeowners, of course, who open their homes to the public, as well, of course, to all our volunteers on these days. But Tina, Jim, Jill and Jan are worthy of special thanks for stepping up into this manager role and bringing their skills and experience to bear, and ultimately, helping things run so smoothly. We are so fortunate to have such wonderful and talented volunteers," said Dickerson, who is also Cape May MAC's volunteer manager.
For information on the variety of MAC volunteer opportunities available, contact Dickerson at 609-224-6029 or email adickerson@capemaymac.org.
MAC is a multifaceted organization committed to promoting the preservation, interpretation and cultural enrichment of the Cape May region for its residents and visitors. For more information on center call 609-884-5404 or 800-275-4278, or see capemaymac.org.