A derecho, a word we've all become very used to saying in recent memory, struck South Jersey on what was a extremely active weather day Wednesday. 
There's been longer days, but I can't remember a day as busy from start to finish in my time at The Press than Wednesday. Let's recap.
We had:
1) Before the derecho, a daily record high temperature at Atlantic City International Airport was recorded.
2) The first derecho to strike since the infamous 2020 one during the afternoon, with two wind gusts over 90 (90!) mph. In a year full of strong winds, this one took the top spot.
3) Another round of severe weather during the evening, which largely ran over the same section of land that had the derecho earlier. 
Just to show you how rare of a day this was, we had two severe thunderstorm watches put into place. I asked Gary Szatkowski, long time Meteorologist in Charge at the National Weather Service in Mount Holly, how often that has happened on Twitter. He said "nothing comes to mind".
Lastly, a big thank you to those who trusted The Press and I for your weather information. Whether it was me breaking in on Facebook Live, in our live update article, or in print, it is truly appreciated. I appreciate you sticking with me, even if I had to leave the live stream for a minute to tend to a bee crawling up my leg.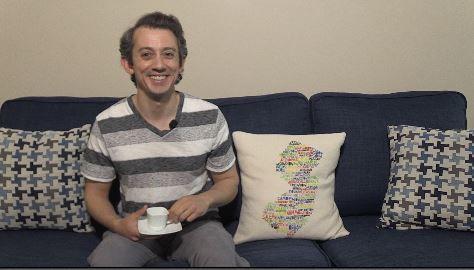 Get your local South Jersey video forecast, usually from our studio, but now from my couch, 3 times a day. 
Answers to last week's Meteorological Mastermind Trivia (in bold)

In 2011, Jersey's record yearly rainfall total was broken by a CoCoRaHS observer in West Milford with 90.65 inches? 
You can only be a CoCoRaHS observer if you commit to reporting once a day, every day? True / False
Between the date used in the article on May 2020 to the date used in May 2018, there has been a 47% increase in CoCoRaHS observers in Atlantic, Cape May, Cumberland and southern Ocean counties. 
Be a Meteorological Mastermind by finding the answers to the questions, here. While you're there you can be a Meteorological Mastermind by joining CoCoRaHS!
So, how'd you do? 
Nothing right: Keep reading the newsletter, you'll get it, I promise.
1 right: The sun's rising, you're just not high in the sky yet.
2 right: Weather warrior.
3 right: Weather wizard.
The National Hurricane Center Steps Its Game Up, Again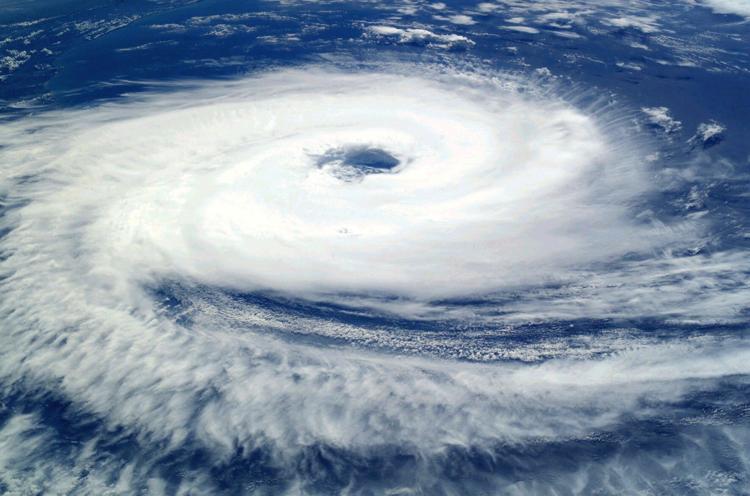 Each year, the NHC comes out with improvements and changes to the way things are done. Some are boring, some aren't.
There's a definite "aren't" for the 2020 version, which features four changes. If, God-forbid, a hurricane came our way, we'd now be able to relay to you official storm surge forecasts from the NHC. That's a big deal and Vince Jones, Director of Emergency Management for Atlantic County and Joe (great name) Miketta of the National Weather Service both agree. 
By the way, when you read the story or watch the video, pay attention to the part about the Forecast Track Cone. We've come a long, long way in hurricane forecasting this century. You got to be excited for what's to come. 
Are you a Meteorological Mastermind? Let's see what you've learned this week.
Even the fifth highest wind gust reported from the derecho was ____ mph?
Ocean County had ____ out of the ten highest reports?
Storms were traveling around ____ mph while the derecho was in New Jersey.
Read about the busiest day in South Jersey weather history here. 
Coming Up...
You'll still get South Jersey weather in the e-edition and printed edition of The Press. However, I will be away from work next week. That means, no Something in the Air newsletter, either 😢.
The weather's looking dry for much of next week. So, enjoy, and I'll be back June 16.
Front Fact
South Jersey has a 25% chance of seeing a derecho each year. Derechoes happen most often just on the border of Missouri, Arkansas, Oklahoma and Kansas, where it happens more than once a year, on average. 
Be a part of South Jersey weather
Ever have a bee crawl up your leg, in your house? That happened to me during my Facebook Live Wednesday afternoon. I had to step away for a minute to take care of business. Weird moment. Anyway, tell me on Facebook, Twitter and Instagram.