A panel of four independent judges selected 25 outstanding seniors. Each student will receive a small scholarship, as well as recognition in The Press and at PressofAC.com/youngleaders, and at our Young Leaders breakfast.
Sakshi Thakkar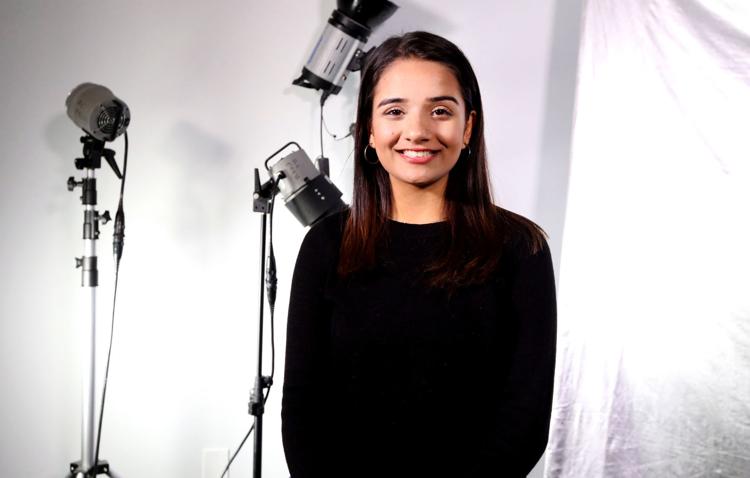 Age: 17
High School: Vineland
Hometown: Vineland
Parents: Shirish and Jayshree Thakkar
Community/school activities: President of the Vineland Rotary Interact Club; UNICEF Club Communications chair; secretary and head of Leadership Committee for National Honor Society club; committee member for Historical Club; team leader/member of the American Cancer Society; member of the Sanskaar Friends of India Society.
Post-high school plans: University of Southern California
Career goals: To become a clinical pharmacist
Vineland High School senior Sakshi Thakkar, 17, overcame language and educational obstacles to become one of the school's most motivated students. A first-generation American, she worked relentlessly to adapt to her new educational environment and has made a lasting impact on her school and community through her volunteer endeavors. She wants to use her passion for learning to pursue a career as a clinical pharmacist and plans to continue serving with the American Cancer Society upon graduating.
I see you're involved in six different clubs and organizations. Which do you find most rewarding? Why is that?
I love taking part in all of them, but the one that's most important (to me) is the Vineland Rotary Interact Club. Not only does Interact work toward bettering our community, but also the world. Recently, we held an Easter Fest for kids with special needs. We had several different stations, such as face painting, Fruit Loop necklaces, Easter cards and a Play-Doh station. We also gave away love bags that were filled with school supplies such as erasers, pencils, rulers and calculators. Planning was very difficult, but in the end it was such a fun event and so rewarding to see the kids happy.
Tell our readers a little bit about your reasons for getting involved with the American Cancer Society.
My dad was diagnosed with oral cancer in 2012, and fortunately survived. His doctor told us about Relay for Life and we participated in it for a couple of years. In 2016, my dad and I decided we wanted to be team leaders together. We had an "Aladdin" station where we sold Indian food and decorated our tent with the carpet and everything. People came to take pictures, and we did Indian Hennas for donations. It was such an amazing experience, and I knew I wanted to continue participating in it every year.
Where do you find your motivation?
I find my motivation from the other leaders surrounding me. I moved to the U.S. in third grade and didn't know any English and got my first C ever. I was so devastated by this. My friends, family and teachers all helped and encouraged me to bring my grades up. Their motivation and encouragement allowed me to reach my full potential. I was so inspired by this that I wanted to impact others as well.
— Jacklyn McQuarrie
Sofia Graziano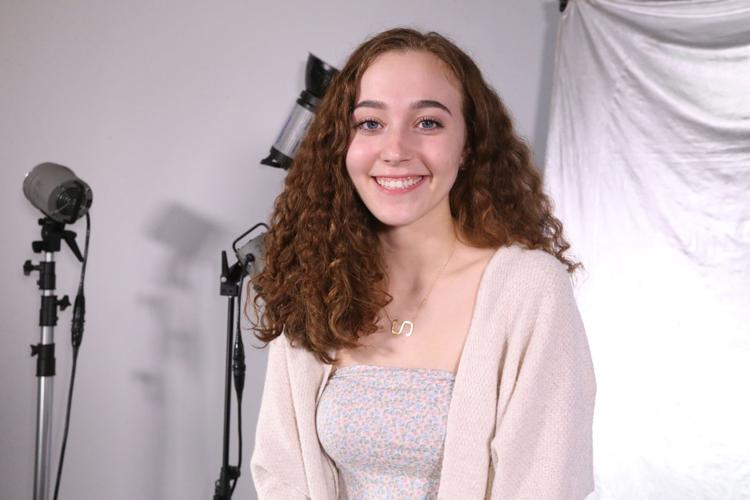 Age: 18
High school: Absegami
Hometown: Galloway Township
Parents: Sherry and Robert Graziano
Community/school activities: Founded a STEM Program at Absegami to bring science experiments to area schools and the Boys and Girls Club of Atlantic City; founded her school's Mu Alpha Theta chapter and is active in Math Club; Executive Board of Student Council and Peer Mediation at her high school. She is a New Jersey Governor's STEM Scholar and conducts research at Princeton University. Was an ALA New Jersey Girls State Delegate and was an intern at NASA. In October, Sofia gave a TEDx speech in Cape May on the importance of STEM education. She is one of 25 student ambassadors for Back to Space, a national organization that integrates STEM and space science into popular culture.
Post high school plans: To study astrophysics at the University of Pennsylvania.
Career goals: To pursue a Ph.D. in astrophysics and work for NASA or SpaceX.
Sofia Graziano's passion for STEM studies was sparked in the fourth grade while watching a science experiment performed as part of a school assembly. That Christmas, at the top of her wish list was a build-your-own circuit kit. She spent the following summer doing STEM activities at Camp Invention in Hammonton. She has been inspired ever since to dedicate herself to science studies and create opportunities that will enable young children to also come to the realization that "science rocks."
You have accomplished so much in your life so far, what motivates you to achieve?
Ever since I was younger, my parents strongly instilled in me the importance of education. They encouraged me to explore and discover my passions and supported me in all of my endeavors. Whether it was piano practices, dance lessons or science camps, I've always had the opportunity to pursue what makes me happy, and I am extremely thankful for that.
Who would you say is the biggest role model in your life?
My biggest role model would be my sister, Simone. Although she is three years younger than I am, I feel like I have learned far more from her than she has from me. She is someone who is compassionate, selfless and has a heart of gold. She truly is my best friend for life, and I could not have asked for a better sister.
What skills have you learned from your role as a leader, and how do you think it will help guide your future?
I have found that the most successful leaders are those who value the balance of when to talk and when to listen. I learn the most when I listen to people who have different perspectives than my own, and I find that a discussion where I disagree is more enlightening and productive than one with which I completely agree.
— Lucia Drake
Quinn Dougherty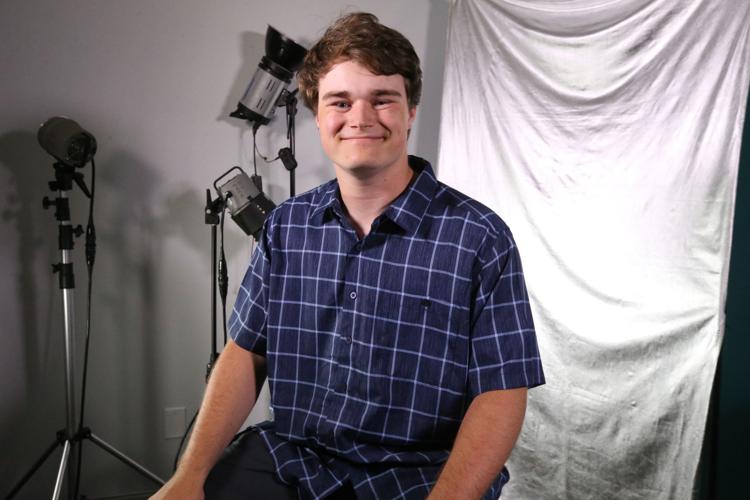 Age: 17
High School: Lower Cape May Regional
Hometown: Cape May
Parents: Alexandra Quinn
Community/school activities: Boy Scouts of America, Eagle Scout, Key Club, tennis team, St. Baldrick's Foundation for Pediatric Cancer Fundraiser and shavee, vice president, Tri-M Musical Honor Society, Student Body president, 9/11 ceremony annual volunteer, American Red Cross blood drive organizer, Habitat for Humanity food and gift drive organizer
Post-high school plans: Attending Muhlenberg College (Allentown, Pennsylvania) to major in music and theater
Career goals: Hoping to pursue a career in theater
Lower Cape May Regional High School senior Quinn Dougherty seldom has a spare minute in his day. The 17-year-old serves as the school's student body president while also performing in school plays and playing on the Caper Tigers' tennis team. As an Eagle Scout, he was responsible for building an outdoor area at the school that has proven to be very popular with both students and faculty.
You're an active participant in Lower Cape May's theater productions. Was there one particular play that stood out to you?
In the fall, I was asked to be assistant director of the school's play, Shakespeare's "Taming of the Shrew." That was a really fun experience. The director (LCMR English teacher Jennifer Sessa) really valued my opinion and gave me a chance to play around a little bit with the script. We modernized it, and that enabled my friends in the play to really showcase their talents.
What was your favorite part of being an Eagle Scout?
The selfish part of me says that I enjoy sitting back and watching people enjoy the outdoor space we created. I've even seen some teachers relaxing out there, which is pretty cool. But the most fun part was just growing up with the troop. I learned so much from them when I was younger, and now it's my turn to give some of the other kids the opportunity to learn and work hard. We all worked together to accomplish something.
How have your leadership skills helped you as Lower Cape May's student body president?
To me, the biggest responsibility I have is to help everybody get motivated. I meet with students and faculty if anyone has any problems to try and get them resolved. I encourage students to get involved with projects like the Red Cross Blood Drive. I want the students to be motivated to go to school and to also have a good time while they're there. At least, that's what I try to do.
— David Weinberg
Dorian Obed Labra-Pelaez
Age: 18
High School: Wildwood
Hometown: Wildwood Crest
Parents: Estrellita Pelaez
Community/school activities: Volunteer for Wave 21, an after-school student mentor program; Seasiders, a holiday community service project that provides gifts for families in need; the Delmo Sports triathlon; Peer Leaders program at school; volunteers at the Boardwalk Basketball Classic, at the concession stands; and the Fireman's Convention.
Post-high school plans: Attend Amherst College in Massachusetts
Career goals: Unsure what career he wants to pursue but it will likely be in business or law.
Dorian Obed Labra-Pelaez, a senior from Wildwood High School, is a stand-out student with a GPA of 4.1902, despite being a nonnative English speaker. Obed and his family immigrated to the U.S. from Mexico when he was young. At age 13, he started working as a busser at a local Mexican restaurant to help support his family. By formulating and sticking to a stringent routine, Obed was able to retain his high achievement in school while working a job. Today, he has achieved the distinction of being the salutatorian of his graduating high school class. Obed is involved in a variety of school activities, clubs, sports, and has participated significantly in volunteer and community service. His most memorable volunteer activity was with the Peer Leaders program at school because of the activities with the community. They held events and programs at the Wildwoods Convention Center and school to promote good decisions.
How has being involved in so many community activities and services helped you grow into leadership?
I've learned to balance all of my extracurricular activities, school and family responsibilities through it all. I feel like it's important that the activities I've been in made an impact on the kids and community.
What motivated you to participate in so many community activities and why?
There are a lot of underprivileged kids in my community, and I felt like it was my responsibility to help them. The Peer Leaders after-school program helped young kids make good decisions. You just feel like it's your duty to guide these kids to make better choices.
How has immigrating to America as a young child helped shape you?
Everything is really different. The culture is so different you see things in a different light. You learn to cherish what you have and make the most of your situation. Your parents remind you all the things they go through and you just admire them. You learn not to take things for granted and treasure what you have.
— Trisha Quan
Courtney Lynne Wolf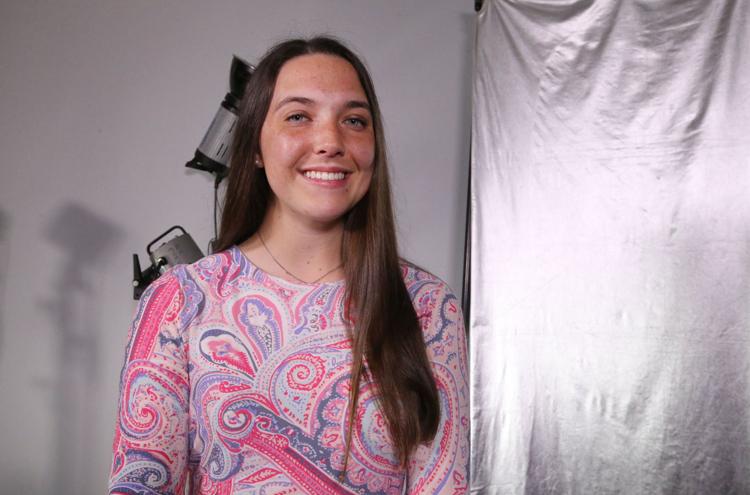 Age: 18
High School: Mainland Regional
Hometown: Northfield
Parents: Michael and Patricia Wolf
Community/school activities: Chapter president of the Tri-M Honor Society, member of the National Honor Society, student ambassador, student music mentor for the local Middle Flute Players, member of varsity lacrosse team, member of school's symphonic and wind band and member of pit orchestra, volunteer at Shore Medical Center and volunteer for Faces 4 Autism.
Post-high school plans: She will attending Holy Family University in Philadelphia in the fall, studying nursing and playing Division II lacrosse.
Career goals: To become a nurse
Courtney Wolf is a senior at Mainland Regional High School and volunteers for numerous community groups, including Shore Medical hospital and Faces 4 Autism. Her interest in leadership began at a young age, when she started a nonprofit for children in Haiti impacted by the 2011 earthquake. She has been accepted to Holy Family University and will pursue a degree in nursing while playing Division II lacrosse.
What sparked your interest in volunteering?
My mission project I created when I was 9 sparked my interest in volunteering. When the earthquake struck in Haiti, I viewed the news coverage that followed the mass destruction. ... I was able to emotionally place myself at the feet of the children suffering from the natural disaster. I knew the thing that would comfort me in my time of need was my teddy bear, so I decided to collect teddy bears for these children in their time of need. I collected 5,000 bears and sent them to Haiti. It's something I always look back at, and it's when I realized my gift was to help others.
You mentioned your parents as being your role models. How have your parents and upbringing shaped your interest in giving back?
Growing up as an only child, my parents felt it was vital for me to understand the importance of sharing. They engrained in me at an early age to "pay it forward" and be thankful for what you have. Every year during the Christmas holiday, my parents and I would make special shopping trips to purchase toys, clothing and other essential items for underprivileged children in the area. We'd also purchase additional canned goods and turkeys for Thanksgiving food drives and other food drives throughout the year.
What skills have you learned as a volunteer at Faces 4 Autism and how will you use that in the future?
Volunteering with Faces 4 Autism has improved my ability to communicate with others and has increased my organizational skills. Through personal interactions with children who have autism, I have learned to be more patient and the importance of having compassion when dealing with others. I can now say I truly have a better understanding of the autism spectrum and the impact that autism has on families. These skills will serve me well going into the field of nursing.
— Avalon Zoppo
Quentin Lavell Bundy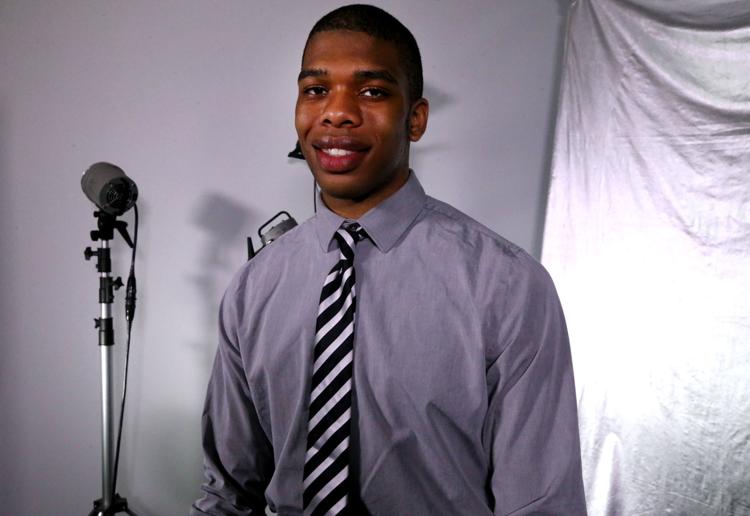 Age: 18
High School: Pleasantville
Hometown: Pleasantville
Parent: Frances Brinkley-Ward
Community/school activities: On the varsity track team, JROTC, National Honor Society, participates in Friday is Tie Day, volunteers at Community FoodBank of New Jersey, Southern Branch, member of Dunamis Ministries Inc.
Post-high school plans: Will most likely attend college but does not know where yet.
Career goals: Interested in going into the Army after college to work as an engineer.
Quentin Lavell Bundy is an outstanding track athlete, a member of the National Honor Society and a volunteer in multiple organizations. Through all of his accomplishments, he says he has learned compassion, resilience, a good work ethic, politeness and selflessness. But his real objective is to inspire others. "If I can set an example in my community, then I pray that someone sets an example in theirs, and that the cycle continues to develop a more positive world."
What is Friday is Tie Day, and why did you decide to join the program?
Friday is Tie Day is a male youth leadership development program with a tradition to wear a tie every Friday to represent young leaders in the community. This is where I started doing my community service — I attended events and hosted events. The founder is Darrell Edmonds, who lives in Mays Landing. Initially I didn't want to be involved. But I saw the opportunity it presented — that of doing good for people and being a better leader. I decided that I need to do that — to be that. If I want to be a better leader, I'd better learn.
How do you balance academics, JROTC, community service and athletics?
I really don't think about it too much. It's not one of those oh-I'll-get-around-to-it things. It's a habit now. I know what I have to do. I have to uphold to standards to represent these programs I'm involved in and represent them positively. They don't wear me down. I just have to remember what I'm doing it for — and that's what rejuvenates me.
What do you consider to be your greatest accomplishment to date?
I would say it is probably competing at New Balance Nationals for track in Greensboro, North Carolina, in 2018. I ran the 400 meter hurdles. I went there as an "Emerging Elite," a step below the All-American Championship Race. It was my first year running the 400-meter hurdles — ever — and I got third place among about 30 others in the race from all around the country. I go back in June to run. After that, if I place in the Top 6, I'll be considered an All-American in the 400-meter hurdles.
What is it about track that you enjoy?
It never started as a deep passion. My mom and dad ran, so I was destined to run. That's how it happened. But over time I got better and better at it, and I started really liking it. Then I started loving it.
— Pamela Dollak
Ayolola "Lola" Oguntuase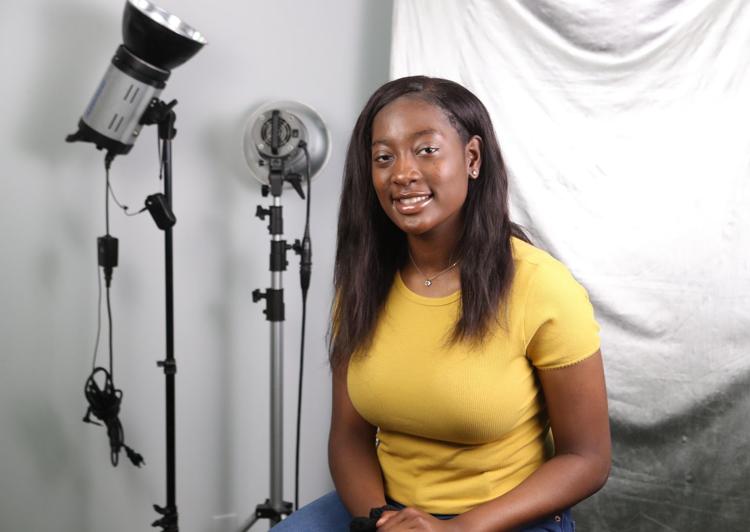 Age: 16
High School: Atlantic Christian School
Hometown: Egg Harbor Township
Parents: Ebenezer and Mary Oguntuase
Community/school activities: Atlantic Christian School's Missions club, Shore Memorial Junior Volunteer program, Mainland Baptist Church volunteer, Community FoodBank volunteer, U.S. Naval Sea Cadet Member, Human Trafficking Awareness project organizer
Post-high school plans: Attending Jefferson University, playing soccer and majoring in pre-medicine. "I hope to be involved in some kind of music group," she said.
Career goals: An orthopedic surgeon
Ayolola "Lola" Oguntuase is a senior at Atlantic Christian School where she earned a 3.86 GPA. Ayolola is a passionate volunteer in the local church community and has been on several mission trips in the United States and beyond, including Haiti in 2017. She said she has been greatly influenced by her Nigerian-born grandmother's character and personality to become a part of her community, beyond herself.
At 16, you are the youngest member of your graduating class. How does that affect you as a leader in your school?
The pressure can get a little overwhelming sometimes. But I do see myself as any other teenager or classmate. My age doesn't change anything, it's literally just a number to me. I feel like anyone can be a leader at any age ... if they're willing to take charge.
Two years ago you were in a serious accident. How has that shaped your perspective on life?
I've learned a lot through that. I definitely wouldn't be where I am today without the struggles. It shaped me in the aspect of communication in school. That was a really difficult thing for me, and to just be honest about where I'm at. It's helped me to be really open. That experience has allowed me an open door to be more relateable for people going through that same struggle.
What do you take away from the mission trips you go on and why are you inspired to continue to help others?
After you go on a mission trip, you feel like you have a fire in you to do more. Usually when I go on these trips I'm going to bless people by helping them, but I always come back feeling blessed. Seeing the situations and circumstances people are going through in our country and around the world, it's allowed me to be very thankful for everything I have. It helps me be generous, and I'm very thankful that I've been able to go on these trips because I have learned a lot.
— Claire Lowe
Eric Love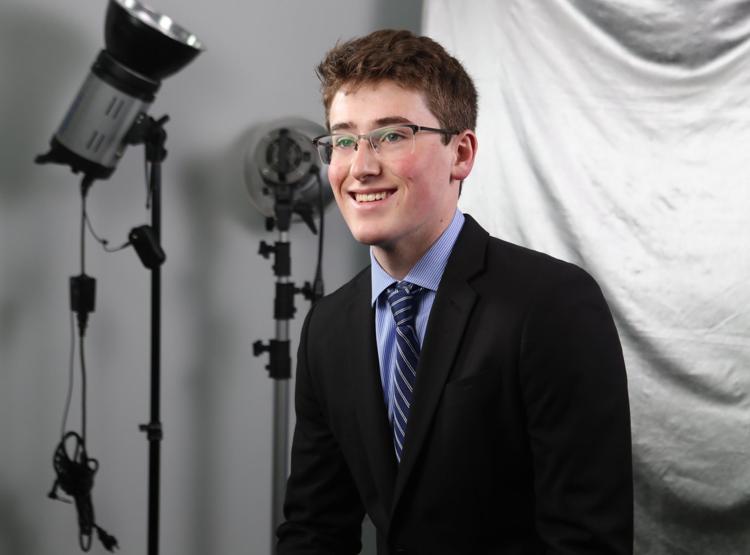 Age: 18
High School: Ocean City
Hometown: Petersburg, Upper Township
Parents: William and Beate Love
Community/school activities: Upper Township Challenger Sports; Cape Atlantic Chapter of the Seeing Eye Organization; tutoring of high school students through Ocean City National Honor Society; OCHS Ambassador; Messiah Lutheran Church acolyte.
Post-high school plans: Princeton University, Army ROTC
Career goals: U.S. Army commissioned officer
Serving others is a calling Ocean City High School senior Eric Love has embraced. Love helps disabled children play sports, tutors other Ocean City High School students, works as a lifeguard for the New Jersey State Park Service and assists his local church. But his work with seeing-eye dogs is a responsibility he gets to take home. Love trains the dogs until they are 15 to 16 months old.
How has your involvement with Cape Atlantic Seeing Eye shaped your abilities as a leader?
Being a puppy raiser for the Seeing Eye has taught me to look past my own desires and to make sacrifices for my community. I have learned that service is leadership. I am leading by example in my willingness to commit to helping the less fortunate.
How did you get involved with Upper Township Challenger Sports, and what impact has it had on you personally?
I was involved in Upper Township Challenger Sports after a friend invited me to attend one Sunday. After spending one day helping peers with disabilities play sports and seeing how happy it made them, I realized how fulfilling service could be. I was surrounded by individuals that had always been held back by or isolated from their peers due to their disability, especially when it came to playing sports. I saw how happy the children were as for the first time they felt like they belonged on the field or the court.
What have you learned about yourself since you decided to become a lifeguard?
Since becoming a lifeguard, I have learned what it feels like to have others' lives in your hands. Although at times the responsibility can be terrifying, it has pushed me like no other. I have to know exactly what I am doing at all times, and I must make decisions that are not only correct but quick because the individuals on the beach and in the water are counting on me to perform. Consequently, I have to maintain my physical fitness and lifeguarding skills at all times. To perform my job well, I have learned that I must be assertive, knowledgeable, personable and confident.
— David Danzis
Thalia Lugo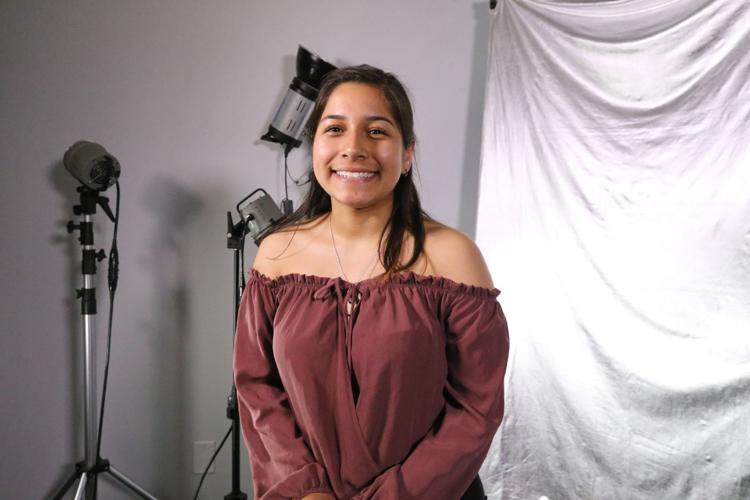 Age: 17
High School: Atlantic City
Hometown: Atlantic City
Parents: Laudelina Hernandez and Luis Lugo
Community/school activities: Leo Club, Latinos Unidos, National Honor Society, Atlantic City High School NJROTC, high school graduation volunteer, Miss America Parade volunteer, ACHS Blood Drive volunteer, Memorial Beach Challenge volunteer, Brigantine Night Out volunteer, Wounded Warrior Ceremony volunteer
Post-high school plans: Thalia has been accepted to Arizona State, Ohio State, Penn State, Temple and Rutgers.
Career goals: Plans to study in the fields of science and military
Thalia Lugo is a senior at Atlantic City High School, involved in many extracurricular activities including the Navy Junior Reserve Officers Training Corps and has a 4.0 GPA. Thalia is a class leader through the NJROTC, and in that role she and the other leaders spend time with the unit in preparing them mentally for the next step in their high school journey. She was the school's first female battalion commander and also works part time at a local restaurant.
Why did you join the NJROTC program at Atlantic City High School and how has it shaped you as a leader?
I joined the NJROTC program at Atlantic City High School initially to get a feel for what NJROTC was all about. I ended up loving the program so much. The NJROTC program has given me a chance to give back to our community as well as meet new people.
Describe why you believe your biggest accomplishment is helping guide people in the right direction.
A class leader teaches these underclassmen right from wrong. One sees the growth of the cadets from their first day as a cadet to their progress throughout the school year. I can help make the world a better place through small things. One never knows what people go through, even by just being there and listening, one is already guiding them in the right direction. It is just an amazing opportunity to actually be there for others and help guide them, leaving such a positive footprint in their lives.
You volunteered as part of the Miss America Parade, assisted in the parade by management and coordination of the event. What did you learn from that experience?
What I learned from the experience is with proper delegation, anything and everything can get done in no time.
— Claire Lowe
Mackenzie Smith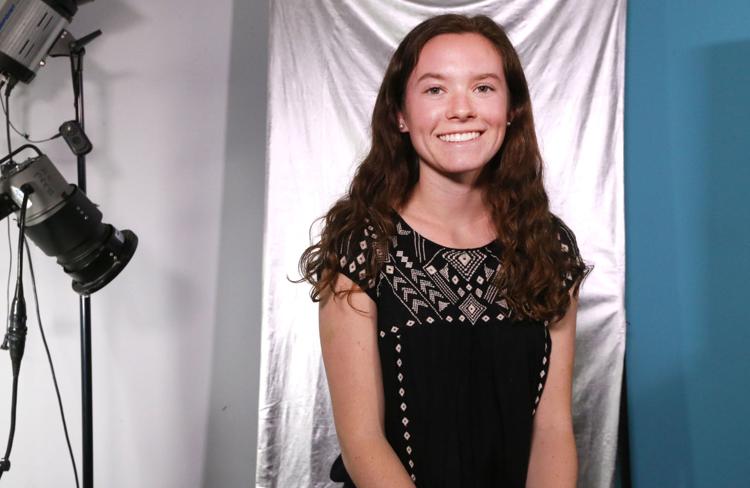 Age: 18
High School: Atlantic City
Hometown: Margate
Parents: Rick and Leslie Smith
Community/school activities: Organized a sock drive for the Atlantic City Rescue Mission; runs a homeless outreach day in Atlantic City, setting up tables at a local park with clothes, care packages and other necessities. Smith also serves lunch at the Atlantic City Rescue Mission. Plays field hockey and lacrosse at Atlantic City; team captain of the field hockey team; earned the Top Scholar Athlete award. She is also a coach and counselor at the Downbeach Dribblers field hockey camp. Smith is involved with the Gifted and Talented Education academic team and Mock Trial team at school. Smith volunteered with Tools for School, which provides school supplies to less fortunate children, and assisted at a bake sale in Margate to raise funds for Haiti.
Post-high school plans: Smith plans on studying business and to enroll in law school.
Career goals: To become a prosecutor.
Atlantic City High School senior Mackenzie Smith, 18, is the secretary of the school's National Honor Society and will graduate in the top of her class this spring. But besides being an excellent academic student, Smith loves to get involved with the community and help others. Smith is also adamant about playing field hockey and lacrosse, planning to compete on a club team or at the varsity level in college.
Why did you initially want to give back to the community? What made you want to keep helping those in need?
The Atlantic City Rescue Mission helped someone who is close to me, and that motivated me to want to help them out and give back. It allows me to connect with people and just make a difference, especially through things like my sock drive and the homeless outreach day, and getting to see the direct impact it had on people.
Out of all the activities and community service you are involved in, what stands out the most to you? Why do you consider that the most important?
I would probably say my sock drive because it makes the biggest impact on the community. Doing it for two years, I think around 2,000 pairs of socks have been donated.
What have you learned from your many efforts in the community? Do you feel that helped you grow as an individual?
A: I would say I learned that if you can help help someone and make a difference, even if it is just a little difference, you should take that chance. I learned to always be willing to get involved and take a leadership role. It has helped me connect with people, first of all, and it has also changed me because it has led me to become more motivated to make a change and to be a better person overall.
— Patrick Mulranen
Emily Hsieh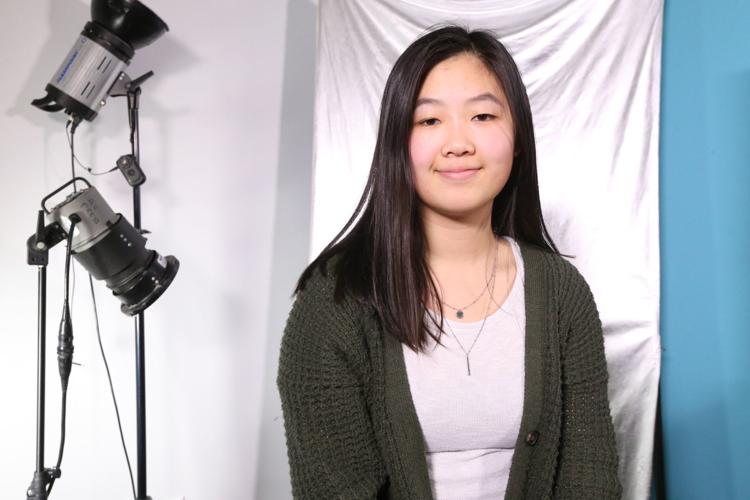 Age: 17
High School: Atlantic County Institute of Technology
Hometown: Galloway Township
Parent: Elizabeth Hsieh
Community / school activities: Volunteer at AtlantiCare Regional Medical Center and the Atlantic County Public Library; teaches swim lessons to young children, Special Olympics hopefuls and members of Whelan's Whales and is a junior counselor at sports summer camp for the Brigantine Greenheads Volunteer Team at the Brigantine Aquatic Center. Has done boardwalk runs for charity, used her free time to help the food bank and the Woodview Estates assisted living facility in Mays Landing, organized school fundraising events and held booths at local events. Assisted at competitive robotics events as lead queuer, queuer, field reset and photographer for her robotics team, volunteered at a local park for cleanup as part of the Field of Dreams project for the National Honor Society.
Post-high school plans: Hsieh plans to attend New York University to study chemical and biomolecular engineering and work toward a master's degree in biomechanical engineering.
Career goals: Hsieh wants to do research in prosthetics.
Atlantic County Institute of Technology High School senior Emily Hsieh, 17, is a first-generation American student who wants to do research on prosthetics. As a high school student, Hsieh has made time for a great deal of volunteer work and is an outstanding student. She is also the leader of the Egg Harbor Township Police Athletic League's robotics team.
What does swimming with the Brigantine Greenheads Volunteer Team and teaching others to swim mean to you?
It's a great way to exercise and have fun with the team. It's (swimming) really important and a great skill to have.
You are a leader of your robotics team. You designed a functional machine. You do robot demos. What does the robot do?
I am the leader of the Egg Harbor Township Police Athletic League's robotics team. There is also a team at Mainland Regional High School and in Vineland. In the Tech Challenge, you compete in building a robot. Teams from around the world build a robot. It was 18 inches by 18 inches. Its function was to move a wiffle ball into a cargo hold.
When you are already an honor student, help raise your younger brother, work, practice swimming and are a member of your school's swim team, why is volunteering to help others so important to you? Why do you make sure you make time to do that?
I like being busy. I think it's very important to volunteer. I feel I have a lot to learn from other people by giving back to the community.
— Vincent Jackson
Tamara Farrow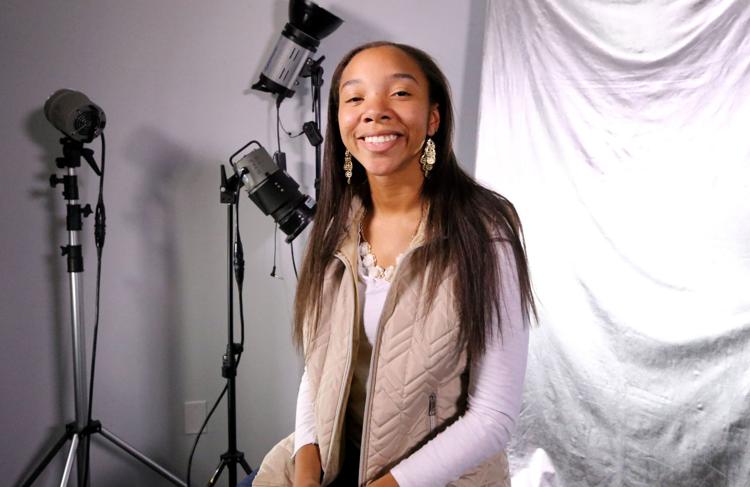 Age: 17
High School: Middle Township
Hometown: Cape May Court House
Parents: Tiffany & Robert Farrow
Community/school activities: Girl Scout, tutor, Caring for Kids volunteer, basketball manager, National Honor Society, Girl Scout Gold Award, Sabbath class assistant, class vice president.
Post-high school plans: Tamara will attend Stockton University this fall.
Career goals: She wants to pursue a career in accounting and finance, become a CPA and eventually own her own company.
Middle Township High School Senior Tamara Farrow, 17, is a leader in her community and is aiming to pursue a career in accounting and finance. Along with being an active student athlete and leader in extracurricular clubs and activities, Tamara also volunteers at a local food pantry to help those less fortunate and tutors other students in math and science.
You are involved in so many activities in school and in your community. How has that shaped you as a leader, and how do you balance the workload?
It has shaped me into being a leader by having to take charge and be responsible for the majority of a project or activity. Having many different friend groups in my community helped me grow leadership qualities, and my drive has grown along with it. Managing the balance of the workload just falls into place. My mom is a very motivational person, and we often set goals and prioritize what is very important first, then go from there. I believe that being an involved student fosters love for community service as well.
Do you have a preference on which college to attend, and do you have aspirations to continue athletics when you get there?
I am going to continue to play golf at Stockton University.
Are you planning on continuing with the food pantry? Has anything you have done in your school/community inspired you to want to start a nonprofit in the future?
I do plan on continuing to assist with the food pantry at my church and expanding my vision to introduce a new food program at school. Next year, we are preparing to target the sports teams in the school by donating items such as water bottles, fruit and a little snack to help the athletes perform to their best ability because of our lunch being early. I do have aspirations in the future to start my own nonprofit organization networking with my church. My church has a soup kitchen and food pantry that I participate in weekly. Helping people is something that I am passionate about, whether speaking positive words or volunteering my time to help others.
— Chris Devine
Kathryn Donaldson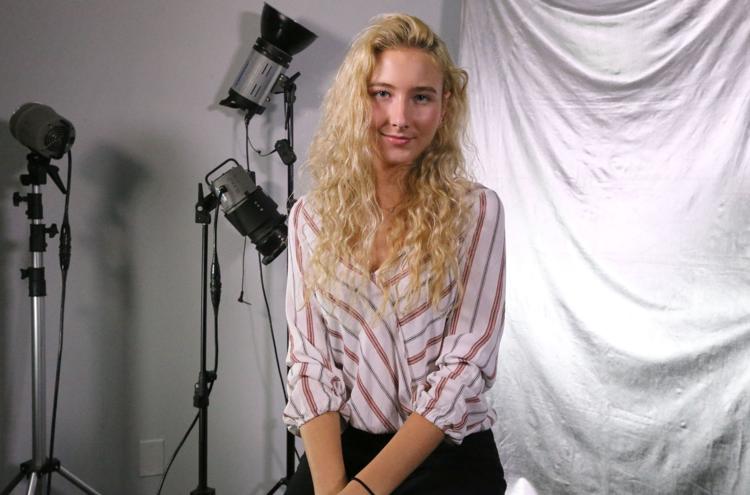 Age: 18
High School: Wildwood Catholic
Hometown: North Cape May
Parent: Mary Beth Donaldson
Community/school activities: Member of school's mock trial team, forensics team, academic challenge team, art club, participates in the fall musical, secretary of National Honor Society, spent the summer volunteering at Cape Regional Medical Center
Post-high school plans: She plans to attend Georgetown University to major in English.
Career goals: Her goal is to teach English as a second language internationally.
Despite suffering the sudden loss of her father when she was 15, Kathryn Donaldson has excelled in high school. The Wildwood Catholic senior is involved in many activities and is an outstanding student, serving as the secretary of the National Honor Society. She also volunteers in her community, most recently spending the summer helping at Cape Regional Medical Center.
How has your involvement in mock trial, academic challenge, the school play and art club programs added to your education?
I think participating has really taught me to put myself out there, speak my mind and allowed me to be an active participant in my community and my school. My freshman year, I was really shy and overwhelmed by high school, but as I made friends and got used to everything, I felt like I could be myself more and really get out there and discover things that I really love doing.
What did you learn about being a leader from your time in the American Legion Auxiliary Jersey Girls State?
We learned how to build a state government from the ground up. Throughout the week, we had speakers come in who were very successful women who would talk about struggles that they overcame. It highlighted what we could do as women. I served as part of the election board, one of the few in charge of collecting ballots, counting them and announcing winners.
Who inspires you to be a leader?
I think my mom's example really inspires me, because she had to take on a lot after my dad passed away. I look up to her for that. I always try my best to lead and set a good example because I want to make my dad proud.
— Molly Bilinski
Savannah Bruno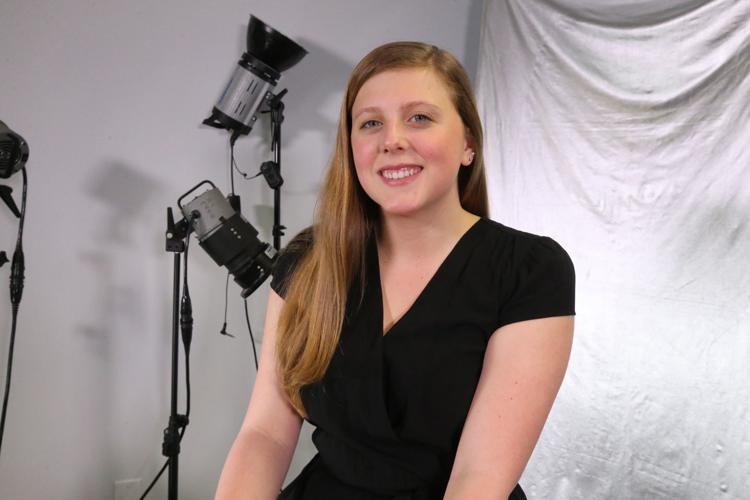 Age: 17
High School: Cape May County Technical
Hometown: Cape May
Parents: Heather Bruno and Louis Bruno
Community/school activities: National Honor Society; Peer Leadership; Cape May Tech girls swimming (four years, two as co-captain); Prom Committee, Student Council; Robotics Club; AmeriCorps & Environmental Commission of Cape May dune cleanup project; Summer Adventures Engineering Camp volunteer; West Cape May Community Festival volunteer.
Post high school plans: Attend Stevens Institute of Technology, in the five-year co-op program for Chemical Engineering
Career goals: Become a chemical engineer, and do research and development of biodegradable plastics to help the environment.
Savannah Bruno, one of the top academic seniors at Cape May Tech, wants to become a chemical engineer to be one of the leaders in restoring and protecting the environment. Bruno, who has a 4.26 GPA and a love for science and math, wants to develop better substitutes for plastic that will help the environment. She has a love for the beach and was one of the leading swimmers this winter for the Tech girls team, which had it best season ever at 6-3 and advanced to the South Jersey Public C semifinal. As a second-year member of Peer Leadership, she discusses topics with freshmen and helps to advise them.
How would being a chemical engineer make you able to help to protect the environment?
"I want to develop a viable plastic water bottle that's decomposable and won't harm the environment, or some form of chemical that will break down plastic. I go to the beach a lot, and I enjoy surfing. But the trash there is disturbing, and there's more there all the time. My mother is on the Environment Commission of Cape May, and that helps to fuel my passion for the environment."
How did being a high school swimmer and captain help you?
"Being on the swimming team was one of my favorite experiences in high school. I learned what it's like to be a leader. It's not like being a boss. A boss tells you what to do, and a leader does it with you."
How do you manage your time?
"I use a planner and it helps me realize what I have to do in a day. I try to use time efficiently, so I'm not wasting it. If I have a lot to do, I'll write down a checklist and start by doing the thing I least want to do, down to the thing I most want to do. On days when I'm not as motivated, I'll do that in reverse order. It has a snowball effect, and you get everything done."
— Guy Gargan
Bradley Ferguson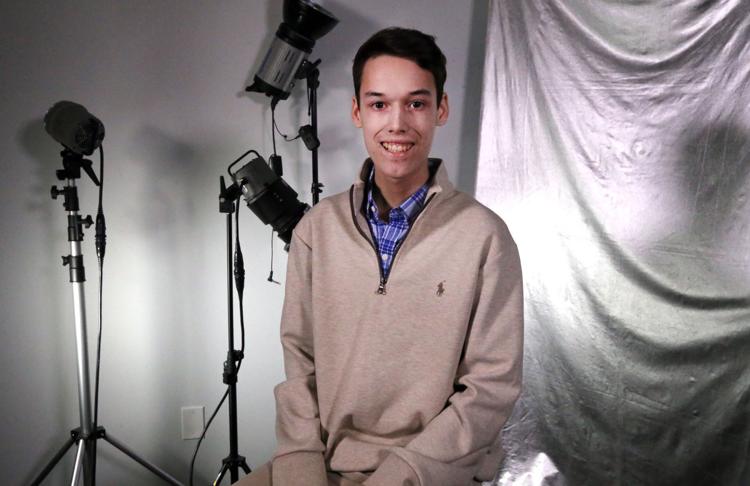 Age: 18
High School: Mainland Regional
Hometown: Northfield
Parents: Keith and Carol Ferguson
Community/school activities: Founder of both Post Crashers and Mustangs Against Hunger. He is one of 620 semifinalists for the U.S. Presidential Scholars Program. Bradley is also one of three finalists for the General Mills Feeding Better Futures Award, which could award him $10,000 as a runner up or $50,000 as a grand prize winner for more service projects.
Post-high school plans: Bradley will attend Harvard University, where he plans to study economics and pre-med to see which subject he prefers.
Mainland Regional High School senior Bradley Ferguson, 18, has a 5.0 GPA. As a student, Bradley founded Mustangs Against Hunger, a Mainland club named after their mascot, which exists to fight hunger and educate the community about local and national hunger issues. He also founded Post Crashers in 2014, a community club named after HGTV's numerous "Crashers" shows. Post Crashers has a mission to serve local veterans and other community members experiencing homelessness and food insecurity. So far, Bradley's volunteerism has resulted in 11,000 lunches for the homeless and 1,200 full-course meals for homeless veterans. His work has grown 5,000 pounds of produce for those in need, given out $4,200 in gift cards, and collected more than 10,000 pounds of food for Mustangs Against Hunger. Bradley has received 48 grants, totaling $175,000 that funded his service projects.
What inspired you to help veterans?
At 14, I witnessed a horrible scene of human desperation. A veteran doused himself with gasoline and set himself on fire because he was not getting the treatment he needed. I did not know him (personally), but seeing an act so harrowing is something that I will never forget. This U.S. Navy veteran suffered from PTSD. His tragic death was not unique. They (veterans) are risking their lives overseas to protect everyone here, and when they come back we (society) just cast them away and they don't get the treatment they need. So that made me want to try whatever I could to help veterans.
What inspired you to fight hunger?
In the United States, we produce way more than enough food, but a lot of it, about a third of it, gets wasted and it doesn't get to the people that really need it. In this area, especially the casinos, a lot of people were negatively affected by layoffs. My overall mission to is to eliminate food insecurity.
How have these activities shaped you as a young leader?
I mean, it really taught me how to do everything, like how to write grants. They also taught me how to organize. I had to organize Post Crashers and also eating for Mustangs Against Hunger. So really, these two clubs shaped me into who I am now.
— Shannon Joyce
Riley Hackett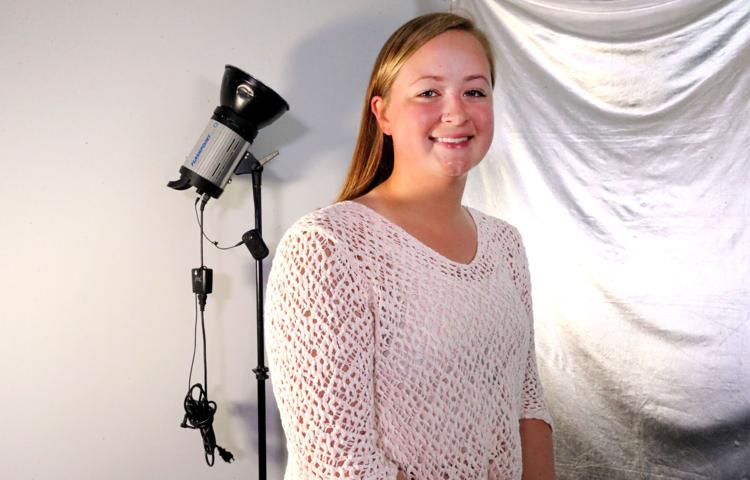 Age: 17
High school: Holy Spirit
Hometown: Absecon
Parents: Heidi and Chris Hackett
Community/School activities: Worked as a volunteer at South Jersey Field of Dreams. Gave swimming lessons to children with disabilities at Ocean City Aquatic Center. Helped assemble bags of hygiene products that are sent to an orphanage in Guatemala. Collected, cleaned and shipped shoes to Guatemala. Rowed at Holy Spirit. Works with members of her church, Absecon United Methodist, to feed Atlantic City homeless.
Post-high school plans: Will attend Temple University on a crew scholarship.
Career goals: She plans to study nursing at Temple, with the goal of becoming a psychiatric nurse.
Riley knows first-hand the value of helping people. Her 20-year-old brother, Jacob, has cerebral palsy. Jacob plays baseball in the South Jersey Field of Dreams. Hackett has volunteered at the program. She's even dressed up as Goodwin the Gopher, the Field of Dreams' mascot. A standout athlete, Hackett swam for Holy Spirit and the Egg Harbor Township Seahawks club team. She gave up swimming to concentrate on crew and will attend Temple University on a rowing scholarship. She repelled 175 feet down the side of the Sheraton Hotel in Atlantic City to raise money for Big Brothers Big Sisters of Atlantic and Cape May counties.
What have you learned from rowing that applies to every-day life?
I love crew. One of the biggest things I learned is time management. Being an athlete and going to school, you need to balance those two things. I also learn from the team aspect of it. It's not just you and yourself. It's you and three other girls, or you and seven other girls. It's friends that you'll have the rest of your life because you're all bonding over this one thing.
What has the South Jersey Field of Dreams meant to you, your brother and your family?
I grew up at the field, seeing the impact it had on other people and other kids. I wanted to be a part of that impact. I want to make some kid's day or some parent's day. If it's something as small as running around the bases with their kids, I'll be there.
Why do you make time to be involved in helping others?
My parents would do anything for me. Some of the charities help kids who can't even afford a pair of shoes. I want to help someone experience what I've experienced growing up. I feel like every kid should have a pair of shoes. Every kid should be able to learn, have food and have a house. How is it OK for me to have all these things when I know there's other people out there who don't have half the things I have? Why be selfish when you can help?
— Michael McGarry
Kelly Elwood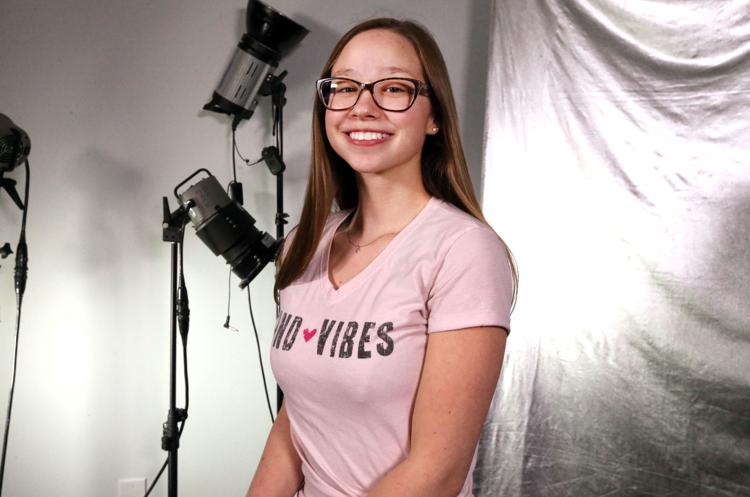 Age: 17
High School: Cedar Creek
Hometown: Mays Landing
Parents: Louanne and Brian Weiner (stepfather), Tanya (stepmother) and Tom Elwood
Community/school activities: National Honor Society, theater, select choir, started own club "Plant Positivity"
Post-high school plans: University of Bridgeport in Connecticut, studying nutrition
Career goals: Naturopathic physician
Kelly Elwood, 17, of Mays Landing, spent her freshman year with a serious bout of intense anxiety and loneliness. That is, until she met a classmate who asked Kelly to join her youth group. The experience sparked a sense of purpose for Kelly and she has spent her high school years at Cedar Creek helping others. Since her freshman year, Kelly has worked with VFWs and her church doing volunteer work like Vacation Bible School and working a sports camp for underprivileged children. She went on a mission trip to West Virginia to help rebuild a church. And she did all of it while maintaining a 4.0 GPA and juggling several jobs and after-school activities. In the beginning of her senior year, she started a club at Cedar Creek: "Plant Positivity." Her club collects money and gives it to her church, which feeds the homeless in her area with it. And she's awaiting approval for "Plant Positivity" to paint the bathroom stalls at the school with positive affirmations, and plant trees around the campus.
What keeps you seeking out volunteer efforts?
Honestly, I just like to do good for others. Seeing other people happy makes me really happy. And I just genuinely believe helping others is my purpose.
How do you see that carrying forward into your future?
Definitely, with the nutrition degree, I think that I can help a lot of other people with things like illnesses and changing (their) diet and such. So I definitely think I will be able to continue that. And besides my degree, I think I'll continue doing volunteer work on the side.
Who inspires you to keep going in your work?
My parents have always been go-getters. They've just raised me to be the kid I am today, I guess.
— Colt Shaw
Tara Andrews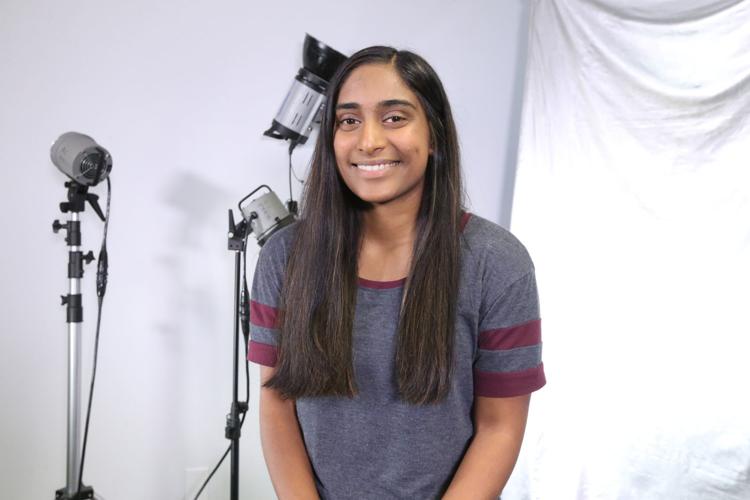 Age: 17
High School: Egg Harbor Township
Hometown: Egg Harbor Township
Parents: Roji Andrews
Community/school activities: Organized fundraising dinner for the Timmy Global Health Foundation, volunteer at CONTACT Cape-Atlantic, member of school's Future Business Leaders of America club, ran track and cross country.
Post-high school plans: attending University of Virginia to study economics
Career goals: To work in the public sector, advising policy makers on the economic effects of policies. Her ultimate goal is to work for the Federal Reserve.
Tara Andrews is drawn to giving back. The daughter of Indian immigrants, she knew sufficient medical care was lacking in developing countries and knew, from a young age, that she should try to help. The summer before her junior year, she came across an organization called Timmy Global Health Foundation, and she sprang into action. She organized a formal fundraising dinner for the foundation, which looks to expand access to health care across the globe. It was a success, especially for high school kids jumping feet first into uncharted territory. They raised $7,000. Since her freshman year, she has volunteered once a month with CONTACT Cape-Atlantic, reaching out to disabled and senior residents by making "reassurance calls." She worked her way into a part-time administrative role, and was even elected to serve a stint on the organization's board. She did all of this while maintaining a 3.98 GPA, playing sports and contributing to school clubs.
What do you find most meaningful about your work at CONTACT Cape-Atlantic?
I think I like the idea of being there for them, because most of those people don't really have family or don't really talk to anyone else. So I think it was really important for me to be able to give them something to look forward to that day.
What keeps you going?
Well, I think it's probably because I know my community is the reason I am who I am, so I want to help, or give back, or give thanks to the community and appreciate everything they've done for me.
Is there anyone that inspires you to continue giving back?
I think my biggest inspiration is probably my dad, just because he's always so eager to give back and to help anyone whenever they can, and I learned from him that if I can help, in any way, then I should and it's kind of my responsibility to give back.
— Colt Shaw
Michael William Doliszny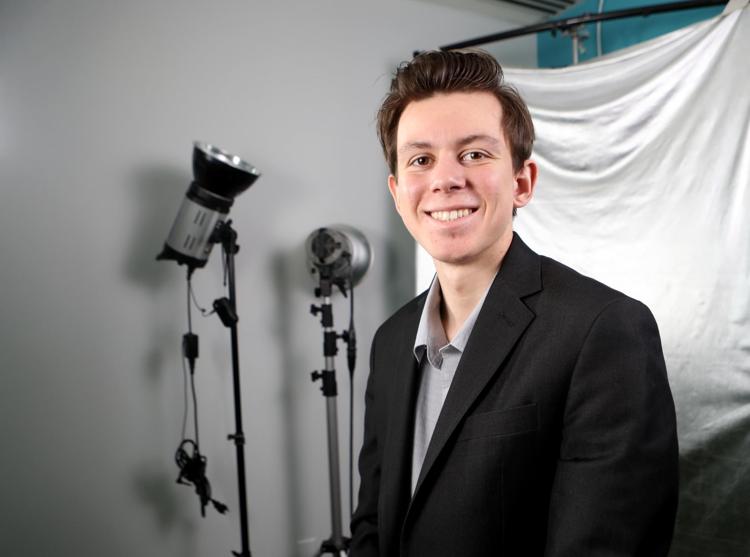 Age: 18
High School: St. Augustine Preparatory
Hometown: Ocean City
Parents: Kristina and Robert Doliszny
Community/school activities: Volunteer team leader and initiator for the Computer Skills training program for older veterans, volunteer at St. John of God School for Special Needs, National Honor Society, member of the school squash team.
Post-high school plans: Will attend the University of Toronto as a computer science major.
Career goals: Michael is interested in getting involved with work on artificial intelligence.
St. Augustine Prep senior Michael William Doliszny is a 4.0 GPA student with an interest in computer science. Outside of school, he is a very active volunteer in his community. He helped develop a phone application to locate electric car charging stations and raised more than $19,000 to fund a computer skills class to help veterans find job opportunities.
Throughout all of your different volunteer efforts, which one has been the most gratifying for you?
I would definitely say the veterans computer skills course because, in my experience, I never knew I would be doing something like this. And it was a story that I heard from a veteran that motivated me to do it. And it's just amazing how far I've gotten in actually making that class become a reality.
You do 230 hours of community service annually. How did you start becoming so active in your community?
A lot of it stems from my parents because both of them were involved a lot in our city and our community, especially growing up. We owned a bed and breakfast on Sixth Street, and we were a really big part of the community. And it inspired me to want to follow in their footsteps and take part in the community in my own ways, ways that I could benefit my community. And when I started doing that, I realized that it was less of a chore and it was more of a feel-good thing. And the more I did it, the more I wanted to do it.
How do think your community service has shaped you as a young man going into college?
I think it's definitely made me ready for the real world and the workforce, and it shows me that many, many people are in need. And helping those people is just such a great thing to do because there are so many different groups of people in need, and going into college, and going to learn all these different things just to go out to the real world and the workforce, it really gives you a taste of what the real world is like. And personally, I can't wait to be part of that world. My ultimate goal will be to make an impact not just on my community, but using what I learn in college to have an impact on my society.
— Ahmad Austin
Bruno Romeo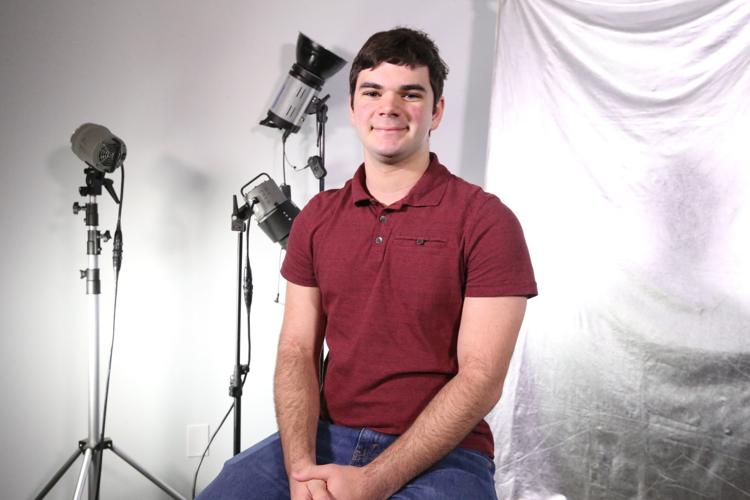 Age: 18
High School: Buena Regional
Hometown: Landisville in Buena
Parents: Susan and David Romeo
Community/school activities: Volunteers as junior firefighter, with Run4Ricky, as peer chemistry tutor, with Big Brothers/Big Sisters, with school's annual food drive and with chicken barbecues at Our Lady of the Blessed Sacrament and Minotola United Methodist Church. In school he is a member of the National Honor Society, on the Academic Team and treasurer for Student Council Executive Board.
Post-high school plans: Attend Embry-Riddle Aeronautical University in Daytona Beach, Florida
Career goals: Become an aerospace engineer
Since he was little, Bruno always loved planes and flying, and learning about space and rockets. A book called "Rocket Boys" by Homer H. Hickam Jr. was a big influence, as was a cousin who is a Navy flier. Bruno volunteers and works hard on academics — he has a 4.58 GPA — and somehow finds time to advocate for student classes and clubs.
In the summer before your junior year, you kept your high school from eliminating AP Chemistry and AP European history classes. Why do you feel AP classes are important?
AP classes allow myself and peers — and future students — to remain competitive in college. Higher-level classes challenge us more and prepare us better. Being from a small town, we don't have many AP classes to begin with. I felt it was important enough to get as many people as I could to come and help. The most important thing that made the effort successful was networking — being an active part of the community and knowing people willing to come out and show support.
What did it take to bring the Ski Club back to your high school?
The administration and school board wanted to know if there was enough interest and a teacher willing to be our adviser. My first year running the club there was a new teacher who was a ski instructor in Vermont. She was more than willing to take it up. It was very fun that year.
After your experience as a tutor, what would you say makes someone a good teacher?
A good teacher understands the person they are teaching. It is one thing to understand what you are teaching, but you also need to understand how your student sees information, how they understand it, and what works best for them. People like to know why they are doing something. It helps them understand better how to do it.
— Michelle Brunetti Post
Logan Thomas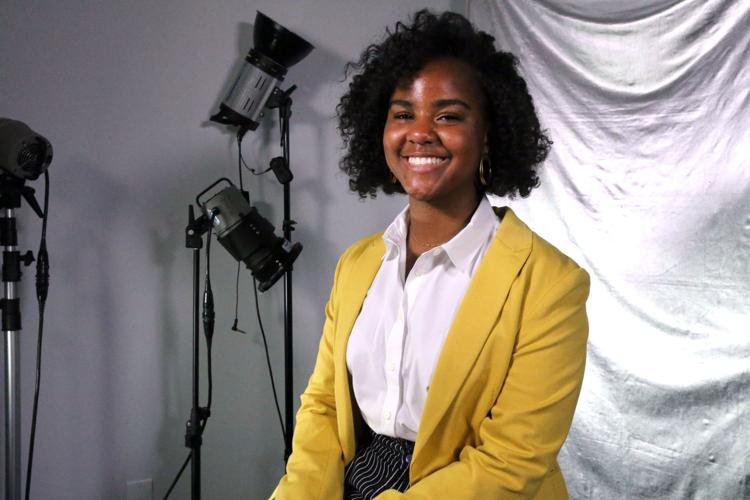 Age: 18
High School: Middle Township
Hometown: Cape May Court House
Parents: Dr. Eric Thomas & Stephanie Thomas
Community/school activities: Four-year class president at Middle Township High School. Student lead for the Black History Month Assembly Committee, liaison for the Dentistry from the Heart team (free dental care to those in need), student teacher of STEALTH STEM After School Program, Key Cub member and member of the soccer, golf and basketball teams. Thomas is also a member of Gilda's Club, the Atlantic City Chapter of Jack and Jill of America, Inc and the Atlantic City Rescue Mission. She was also a speaker at the Cape May TEDx event, where she spoke on racial equality.
Post-high school plans: Logan will attend North Carolina A&T University in Greensboro, North Carolina. She will study mechanical engineering.
Career goals: Logan would like to become a mechanical engineer to create, design and improve the mechanisms and methods of air and space travel.
Middle Township High School senior, Logan Thomas, 18, wants to use her advanced oratorical abilities, leadership experience, love for Science, Technology, Engineering and Math (STEM), plus passion for the world around her to "illustrate racial equality, tolerance, respect and understanding."
What inspires you?
I've always been inspired by strong men and female speakers. I've always been inspired by those who have the ability to speak up about injustices in our community. ... As I've grown older and my parents and siblings have talked to me, I've grown encouraged by those who have spoken out. Oprah Winfrey, Colin Kaepernick are examples. They perform little actions, but speak so loudly. Going forward, I hope to inspire younger high schools and middle schoolers.
Females and minorities are underrepresented in STEM careers. As a future mechanical engineering major, relate the two.
It's very rare to have women of color in a STEM career. However, I want those little girls to be in my place when they're my age. There are not many inspirations out there. However, there are people, like Mae Jemison (first African-American woman to travel into space), that I look up to.
What do you hope to take from your class president leadership for life after high school?
I take pride in my public speaking and it actually comes pretty easy to me. In college, I do plan on being involved in my student government in any way I can. For example, soccer's my favorite sport to play, but there is not a soccer team at North Carolina A&T. However, when I was there at advisement day, my mom and I did some research and realized that this is something I could achieve. So I'm looking forward to starting that up.
— Joe Martucci
Molly Pugliese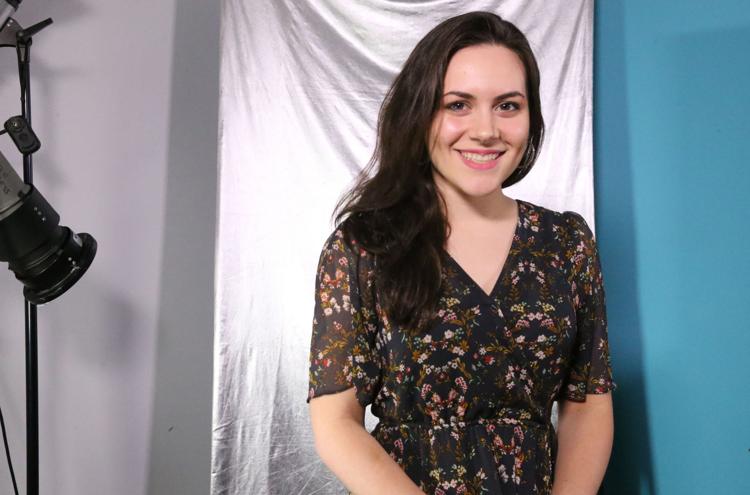 Age: 18
High School: Holy Spirit
Hometown: Egg Harbor Township
Parents: Ted and Toni Ann Pugliese
Community/school activities: President of school's Tri-M music honor society; member of the school choir; member of the girls varsity soccer team; volunteer with the Spirit Outreach program, preparing meals for the less fortunate. Created a program called B.A.S.E (Bullying and Self-Esteem) in which she visits schools and talks to students about the topic.
Post-high school plans: Molly will attend Stockton University in the fall.
Career goals: Plans to become a pediatric nurse.
Molly Pugliese is a talented singer and actress who uses her skills not only to entertain, but also to serve the community. Molly is a member of the Miss America Organization and currently holds the title of Miss Seashore Line 2019. As a public representative of these organizations, she works to spread awareness about bullying and empowerment through a program she created, called B.A.S.E. (Bullying and Self-Esteem). Molly's efforts have included visits to several elementary schools, educating students about character, resilience, and taking action against bullying.
What made you want to start an anti-bullying organization? How has the B.A.S.E. program helped students overall?
I have been very involved in many different kinds of clubs and activities since a very young age. Because of this, there were many times that I would witness my peers being torn down and discouraged by others around them. All of these degrading experiences for my friends ultimately led to my decision to take action and make a difference for the ones who are not strong enough to speak out and stand up for themselves. I did my part by getting involved in the Miss America Organization, an organization built on service. Through my involvement in the MAO as Miss Seashore Line 2019, I can now reach hundreds of children at a time, teaching them that a strong self-esteem and a good sense of self-worth will ultimately help you in a bullying situation.
What was it about the Miss America organization that made you want to be involved with it?
I always looked up to the young women in the Miss America Organization for how they were able to engage an audience and change lives, sometimes even unknowingly. I wanted to change the world around me in my own little way by leaving a legacy through my service. I am proud to say that today I am just like those young women I once looked up to.
You are involved in a variety of performing arts. How have your experiences onstage helped shape you as a person?
Performing has taught me how to speak and stand in front of many people, how to engage an audience, but most of all, how to look at different situations and events from another person's perspective through the characters I have portrayed.
— Ryan Loughlin
Contact: rloughlin@pressofac.com
Jennifer Ozoria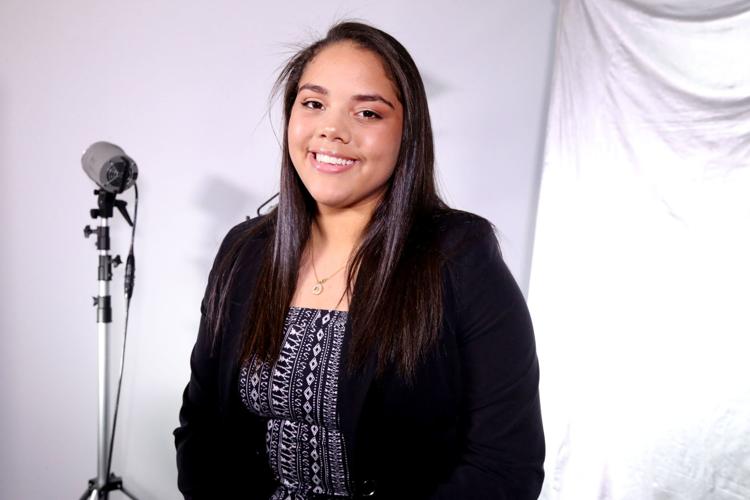 Age: 18
High School: Pleasantville
Hometown: Pleasantville
Parents: Sarahi Vazquez
Community/school activities: Soccer, softball, JROTC, National Honor Society, New Jersey Junior Achievement Organization
Post-high school plans: Attending The College of New Jersey next fall, plans to major in biology
Career goals: Become a cardiologist
Pleasantville High School's Jennifer Ozoria, 18, is known as a leader on and off the field. She is captain of the girls varsity soccer and softball team, but also also helps guide and lead her fellow students as command sergeant major in the school's Junior Reserve Officers' Training Corps. Jennifer said she takes pride in representing Pleasantville High School because there are many leaders and through her activities she has helped organize community events to serve veterans, mentored younger students and given back to her community. Jennifer said she feels there are many people that make her school stand out, and her nominating teacher would agree, Jennifer is one of Pleasantville's standouts.
How have the activities you have participated in shaped you as a leader?
I've been on the softball and soccer teams for four years in high school and was selected as captain of both varsity teams. I've really learned to work with my teammates and handle managing a lot of personalities. In JROTC, I worked really hard to become a command sergeant — that took a lot of listening to and learning from my commanding officers so I could succeed.
What inspired you to pursue a career in cardiology?
My mother. When I was little, she worked in a cardiologist's office at AtlantiCare. She would tell me about work and how the doctors would help people. Because of that, when people asked me what I wanted to be when I grew up, I would say a cardiologist. When I got a little older, my mom would let me shadow her around the hospital. It really inspired me, and I'm looking forward to beginning biology and medical classes at college next semester.
What skills from JROTC will you take with you to college? Before JROTC, I was stubborn as a leader. It really taught me to open up to people and realize that you're not always the person who is right. So I think that will help me be open to new opportunities to make new friends, learn from professors and work in a new community. The point of the program is to help people be better citizens — you learn integrity, loyalty and leadership skills. I learned how to work within a group and time management, so I know that everyone plays their part. Also, before I started high school, I didn't have a lot of confidence, but after joining JROTC and holding the position of command sergeant major, I feel I have the proper tools.
— Lauren Carroll
Virgen Silva Mendez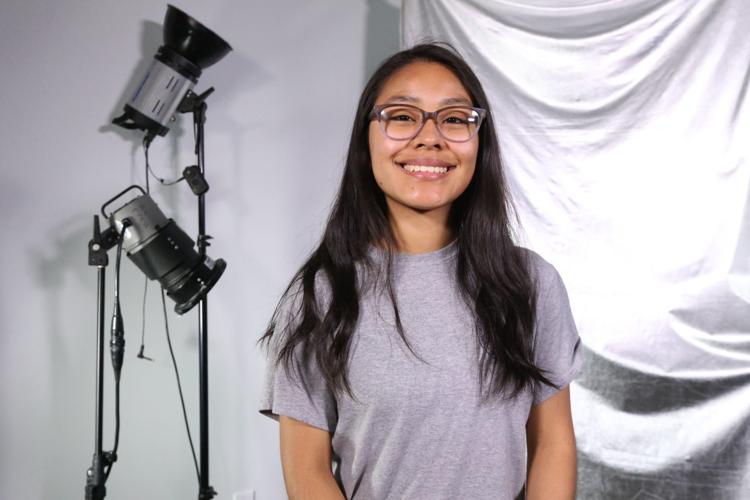 Age: 18
High School: Bridgeton
Hometown: Bridgeton
Parent: Albina Mendez and Rufino Silva
Community/school activities: Completed more than 400 hours of community service, volunteer with Boo at the Zoo and Bridge the Gap thrift store, Air Force Junior ROTC, National Honor Society, Youth on Main Street Coalition, National Art Honor Society, started a fundraiser through her school's Interact Club to prevent the local animal shelter from shutting down, participated in Bridgeton's Next Generation Leaders program.
Post-high school plans: Will take classes at her local community college because she has received a full scholarship
Career goals: Interested in pursing a career as an environmental engineer and working to create change in environmental policy
Virgen Silva Mendez is a leader in her JROTC program and a volunteer in the Interact Club. She is passionate about the environment and dedicated to improving whatever community she finds herself in. Through all of her dedication and time commitments, she says she has learned to be a leader in her own right. "The only way you truly fail is by not doing something. The worst that can happen by trying to do something that you think is good is you'll just learn from it."
How has JROTC shaped you as a leader?
You need to know how to take care of others, not only just tell them what to do, but also know the best way to help the people you're in charge of .... (JROTC) really helped me a lot. I'm not as shy as I used to be, and I know how to speak up more.
How would you describe you leadership style?
A lot of people think that a leader is very outspoken, is very loud and they're bossy. When something needs to get done, I just make sure it gets done. I make sure that the right people who have the skills get it done. For me, a leader is just somebody who is willing to take initiative, who is willing to help others with a goal that they all have in common even if that person may be really shy or you wouldn't expect it from them.
How did you become interested in becoming an environmental engineer?
I started looking into the farm industry, especially in the United States, (where) the cattle are treated, the chickens are treated, the pigs, etc. It has a tremendous effect on the environment. Because I have a deep love for animals and I also really care about the environment, I was looking into career paths and I was interested in engineering. ... I looked more into it after I became vegan. I'm trying to see how else I can help the Earth in my way.
—Amanda Auble
Katherine Dinh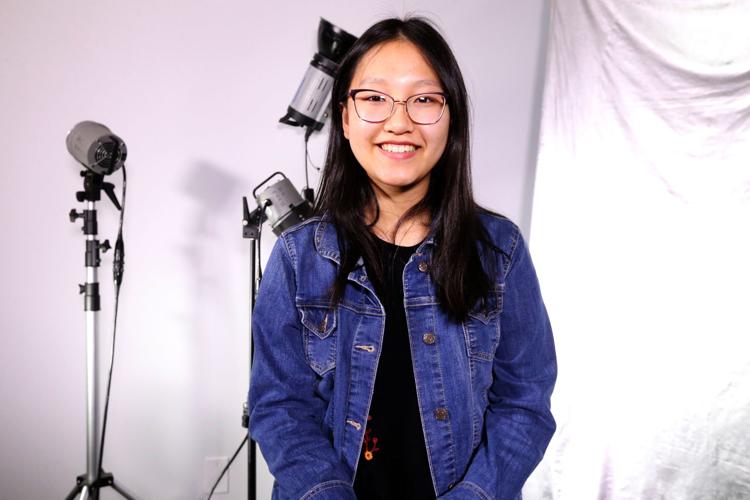 Age: 18
High School: Egg Harbor Township
Hometown: Egg Harbor Township
Parents: Lynn Pham and Truoc Dinh
Community/school activities: Played on the girls tennis team, President of Class Council, Vice President of National Honor Society, NHS tutor, Chairman for Key Club, competed on the state and national level with the Future Business Leaders of America, competitor on the school's Chemistry League, Shore Medical Center volunteer, Youth Group member at St. Katherine Drexel Parish.
Post-high school plans: 8-year medical program at Rutgers University.
Career goals: Along with the long-term goal of becoming a doctor, Dinh wants to travel during her undergraduate career to different countries through the global health institute and work as an educator for international healthcare improvement.
Katherine Dinh, a senior at Egg Harbor Township High School, is a standout student with a strong dedication to helping others. She overcame her initial fears of switching from a private school to starting at a large public school where she joined the Future Business Leaders of America and studied in the Medical Science Academy, a selective program that has allowed her to spend part of her senior year working in health-care settings.
What kind of skills do you think being a tutor has taught you?
I definitely have to be quick witted. I have to be prepared for whatever they ask me. I have to also prepare, plan my time, manage my time, make sure to relearn some material I haven't looked at for a few years like geometry. Time management was a biggie because I had to make sure I had time to do my school work and make the entire schedule. We have, I believe, 280 members currently, and I had to schedule all of them to a specific day so I had to make sure I managed my time well. Of course I got help from my other officers as well, which is really great. Teamwork played a big part.
How will you use these skills in future leadership positions?
Communication is a biggie. You'll always need to communicate in any career path you choose, making sure you know how to deal with people, talk to people. Also, I feel like it's just the drive to do good in the world. Every career you have to have that drive to help other people out.
It seems like you're dedicated to helping others. Will you continue that in the future?
Yes definitely. ... You just feel good when you give back to the community. You know you're making an impact.
— Amanda Auble
James A. Sarkos
Atlantic City Police Department Deputy Chief of Police
Years on the job: 19
Other positions held: Captain, Lieutenant, Sergeant, Detective, Patrolman
Community activities: Vice Chairman of the Atlantic City Police Foundation
T. Eric Reich
President, Reich Asset Management LLC
Community activities: Board Chair- Big Brothers Big Sisters of Atlantic & Cape May Counties. Trustee- AtlantiCare Foundation. President- Lay Advisory Board of Bishop McHugh Regional Catholic School. Trustee- St. Maximillian Kolbe Roman Catholic Church
Johanna R. Johnson, Ed. D.
Stockton University Supervisor of Student Teachers
Other positions held: Coordinator of Curriculum/Special Projects at Atlantic County Institute of Technology, Curriculum Coordinator at Northfield Community School, Language Arts Literacy Teacher at Hammonton Middle School
Community activities: Stockton Foundation Member, Hammonton Education Foundation Member, Literacy Volunteers Association Cape Atlantic, ACIT Advisory Board Member
Joanne Carrocino
President and CEO, Cape Regional Health System, Cape May Court House
Other positions held: CEO of Kimball Medical Center in Lakewood and CEO of Mount Vernon Hospital in Alexandria, Va.
Community activities: Volunteers in Medicine Board of Directors, Middle Township Economic Development Council and a regent for the American College of Healthcare Executives. Previously served on the boards of Mid-Atlantic Center for the Arts, Cape May County Chapter of the American Red Cross, New Jersey Hospital Association, VNA of NJ and the American Hospital Association.
Contact: 609-272-7251 CLowe@pressofac.com
Twitter @clairelowe
Keynote speaker: Dave Sholler
Dave Sholler is a South Jersey native who serves as vice president of communications for the Philadelphia 76ers of the NBA. Prior to joining the 76ers in 2016, Sholler worked as Vice President of Public Relations, Athlete Marketing and Development for the Ultimate Fighting Championship (UFC).
In more than a decade working in professional sports, Dave has developed communications strategies to protect, elevate and grow the industry's top personalities and brands. From charismatic UFC President Dana White to iconic MMA stars Conor McGregor and Ronda Rousey, to the red-hot Philadelphia 76ers brand and its dynamic core of global phenoms featuring Joel Embiid and Ben Simmons, Sholler has played an integral role in guiding PR strategies for the sports world's biggest stars and most innovative organizations.
Sholler is an Egg Harbor Township High School graduate, who used to freelance for The Press of Atlantic City.
He lives in Mays Landing with his wife, Tiffany, and their children Luciana, Lindleigh and Santino.