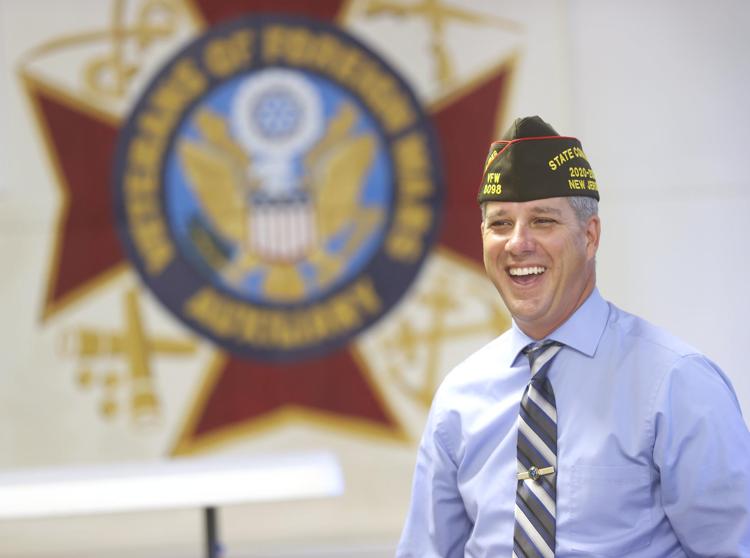 Local veteran Brian Weiner, 49, an Egg Harbor Township resident, made history earlier this month after he was sworn in as commander for the Department of New Jersey Veterans of Foreign Wars. Weiner is the first Atlantic County resident to hold the highest title within the state organization.
Atlantic City Mayor Marty Small Sr.'s opponents are turning the tables on Gov. Phil Murphy's June 17 endorsement and using it as political ammunition for their own campaigns. Murphy, in endorsing Small, said the mayor "has demonstrated real leadership during very difficult and challenging times."
The Harvey Cedars Beach Patrol, of Long Beach Island, took first place in three of the five races and won the team title Friday at the second annual Diamond Beach Patrol Lifeguard Invitational for Autism. Five patrols competed, and the beach patrols and the spectators made donations.
Hammonton's Atlantic County Baseball League team will play the Hammonton High School seniors and some alumni in an exhibition game at 7 p.m. July 11 at Hammonton Lake Park. It will be seniors' only game. The contest has no official connection to Hammonton High School.
Matt Szczur, 30, a Lower Cape May Regional High School graduate, was released by the Philadelphia Phillies, the baseball team announced Sunday afternoon. Szczur was a football and baseball standout at Lower Cape May Regional High School and Villanova University.