Though it's a relative newcomer to the trend-driven dining scene, the Vietnamese noodle dish pho is beginning to capture hearts, with businesses bearing its name and pledging to spread the good news, popping up all over South Jersey.
People sure love Italian food. The two toughest restaurants to get into this summer were bot…
Perhaps we're putting too fine a point on it, but there is a reason pho is so popular. It starts with rice noodles and a fragrant broth. From there, additions like beef, onions, scallions, bean sprouts, mint and other herbs are tossed in, adding flavor and substance. The result is something that's fresh and uniquely flavorful, with the soul-satisfying effect of a hearty soup.
Whipping up pho on the daily is the aptly named Ivy Pho in Ocean City. And this is no imitation, Americanized knock-off pho — owner Bryan Pham moved to the U.S. from Vietnam and opened the shop as a way to bring "a bit of Vietnam with him."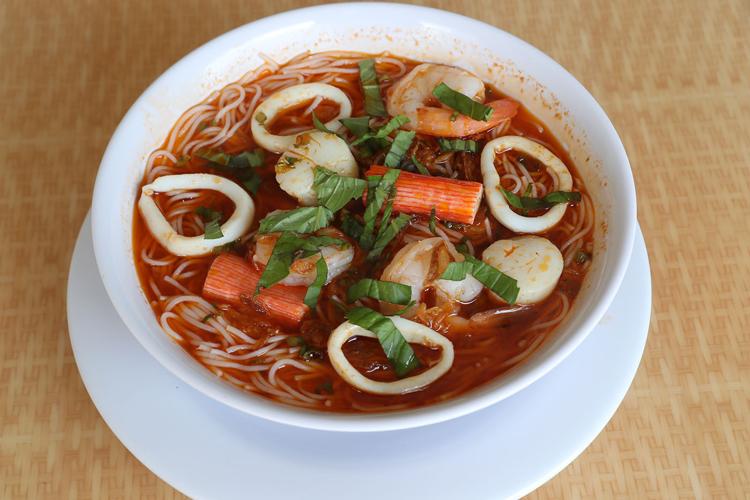 "We have our ingredients, which come from my parents and grandparents," Pham says. "It's a beautiful flavor, that's why we opened the restaurant. It's tradition."
Pham says he was "lucky" to find the then-vacant restaurant before he opened Ivy Pho May 2016, after scouring the country for a place suitable for a pho shop of his own.
"We tried looking for restaurants for a long time because we wanted to have an independent restaurant. We went to Florida so many times and tried to look for a spot. We were lucky to find this place that we're in now," he says. "Ocean City is a nice place to live. It's very quiet and a lot of tourists come down here. They're looking for a place like us to eat. And so far, so good. We've been keeping busy since we opened."
As abundant as Ocean City is in restaurants focusing on American or coastal fare, Ivy Pho fills an untapped niche in the shore town. Its pho comes in varieties like rare steak, brisket tendon and beef ball ($14.99); sweet and sour spicy seafood noodle with shrimp, scallops, squid and crab stick ($15.99); and vegetarian with broccoli and bok choy ($11.99).
The summer season might be drawing to a close, but the local produce season is at its peak. On your way to the beach, grab some farm-fresh goo…
The key to good pho? It's all about the broth, Pham says.
"It depends on the temperature," he explains. "You have to adjust the temperature inside the kitchen, you have to know when to boil it. That's the secret."
The menu extends beyond pho, though, with several rice vermicelli (rice noodle) bowls like grilled pork ($14.99), chicken ($14.99) and shrimp ($15.99). Pan fried noodles and rice platters round out the menu. Pham suggests the grilled salmon on rice ($17.99), naming it as one of his specialties.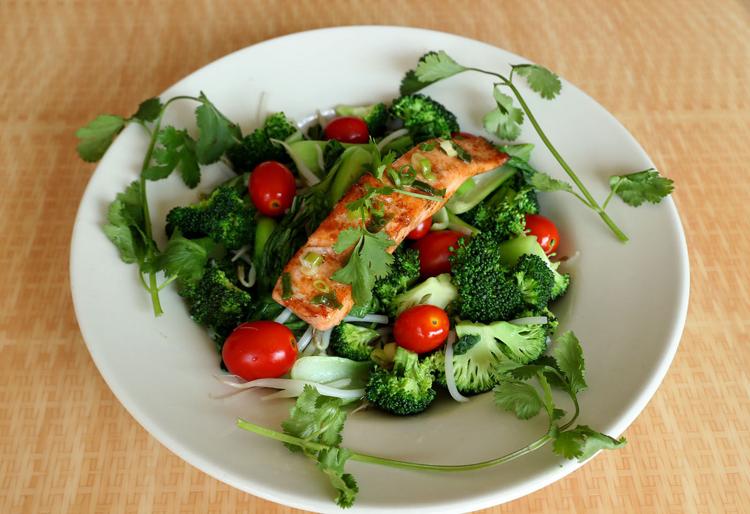 "It's healthy, it's good. Most people do the stir fry with oil but we do it with broth," says Pham of his restaurant's fried dishes. In fact, as most of the meals at Ivy Pho are full of vegetables and made of low-calorie ingredients like rice noodles, it's one of the most health-conscious choices you can make in a town known for its donuts and ice crem.
"Ivy Pho uses mostly organic food and fresh produce, which is us going out every day to get the produce to cook the food," Pham assures. "It's all very healthy."