A pair of jet streams will stay to our north and west this week, putting us in the warm sector and bringing nearly a full Monday through Friday's worth of spring time temperatures.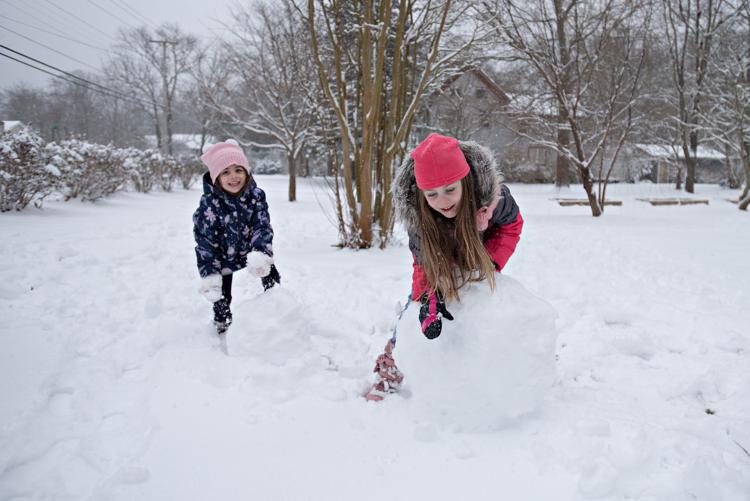 There will be a few areas of fog Monday morning, courtesy of warm air blowing over the little remaining snow pack we do have. However, that should end quickly. Otherwise, it will be a milder morning out there. Temperatures start around 30 degrees at sunrise.
It will actually be a rare, calm day when it comes to the winds. That will be because high pressure will sit right over the region. Southwest winds will be flowing through, and that will give us the mild day.
Expect a high temperature in the mid 50s on the mainland. We will watch to see if a sea-breeze front develops during the day, which would create the exception to the calm day at the shore. That would bump temperatures back down into the upper 40s there, still not a bad early February day.
Monday evening will be comfortable, with temperatures sliding through the 40s. A mainly clear sky will take us through the night. Going to or from work Tuesday morning, or heading to the school bus will just require the light jacket, starting between 35-40 degrees.
You can probably take the jacket off Tuesday! We'll have hints of spring in the air as we continue to sit under a ridge of high pressure. All outdoor activities will be a go. Highs will reach the mid to upper 50s, more like early April than early February.
A cold front still looks to pass through Tuesday night. Besides some extra clouds, no wet or white weather is expected. Lows will take a quick drop, though, dropping the region back to around 30 degrees come Wednesday morning.
The chilliest day of the week will be Wednesday, but even that will be seasonable for that time of the year. Under a mostly sunny sky, highs will get into the low to mid 40s.
Thursday and Friday turn active but stay very mild as the jet stream — the river of air that separates cold air north and warm air south — stays well to the north. Highs both days will be in the 50s. We look to see two rounds of rain from a large storm system. The first looks to be Wednesday night into Thursday morning, associated with a warm front. A cold front will pass Friday, bringing a few hours of rain and wind.
Then, the spring streak will be over. Winter air will arrive for the weekend.
After three and a half months of South Jersey Snow Specials, the South Jersey Snow Sweepstak…