It was 1944, a few months after 156,000 Allied troops landed on the beaches of Normandy, and 25-year-old Philadelphia native Harry Yoa was celebrating with friends at a military base in Corsica, France.
The historic invasion of Omaha Beach was complete, but for Yoa, the war was far from over.
Stationed in Southern France, he was toasting the end of a successful mission there with others in the 321st Bombardment Group assigned to the 12th Air Force. A washed-out photo from that day shows Yoa, beer in hand and smiling, with his fellow servicemen on the tiny island of Corsica.
"North Africa, that was first ... then Rome," the 101-year-old Ocean City resident said of his time in the military on the eve of the 75th anniversary of D-Day, considered the turning point of the war.
Yoa is one of about 496,000 World War II veterans still alive, of the more than 16 million who served, according to 2018 numbers from the National World War II Museum. Nearly 350 die each day, and in New Jersey, only 14,620 were living last year.
In total, Yoa took part in 63 missions. He was an aerial engineer tasked with fixing aircraft as well as a tail gunner, the crewman who fires a weapon at enemies from the rear of the plane.
Seventy-five years later and suffering from dementia, Yoa is able to remember very little from his time in the Army, and his family largely relies on his discharge papers and other official documents to piece together his service.
But he still recalled those intense flights.
"I thought I'd never come back," he said Wednesday, sitting in his home.
Yoa was a 23-year-old truck driver living in the Kensington section of Philadelphia in 1942 when, like other young men his age, he left his family and friends to enlist in the Army.
He then joined the Air Force, he said, because the pay was better.
Yoa had recently married his wife, Valerie, a nurse living in Philadelphia, too.
"She cried when I went into the service," he recalled.
Yoa returned to his family in 1945 after finishing Allied operations in Italy, and found work as a train conductor for SEPTA in Philadelphia.
He received multiple medals, including the European-African-Middle Eastern Campaign Medal with three bronze stars.
Remembering those lost
Seventy-five years after the Normandy invasion, many local heroes who served that important day have since passed. But families and friends continue to keep their stories alive.
Bernard Friedenberg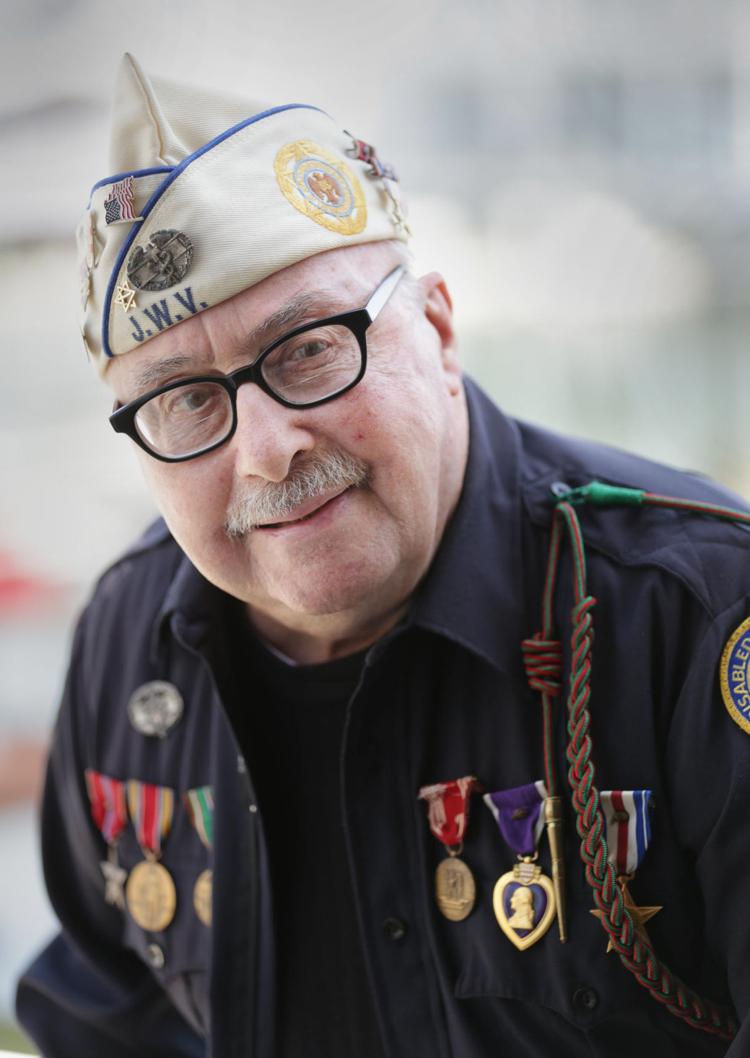 Bernard Friedenberg, of Atlantic City, served as a first responder from 1941 to 1945 as a sergeant in the 1st U.S. Infantry Division. He died May, 1, 2018, almost a decade after he published a memoir about what he heard and saw as an army medic on Omaha Beach and in operations across Africa and Europe.
"Guys were drowning and being slaughtered," his daughter, Susan Friedenberg, said of what her father witnessed in June 1944. "My daddy was a hero."
He received multiple honors, including two Purple Hearts, and recognition from three New Jersey governors. Money is being raised to build a memorial in Atlantic City to him and other World War II veterans, his daughter said.
Harry Singley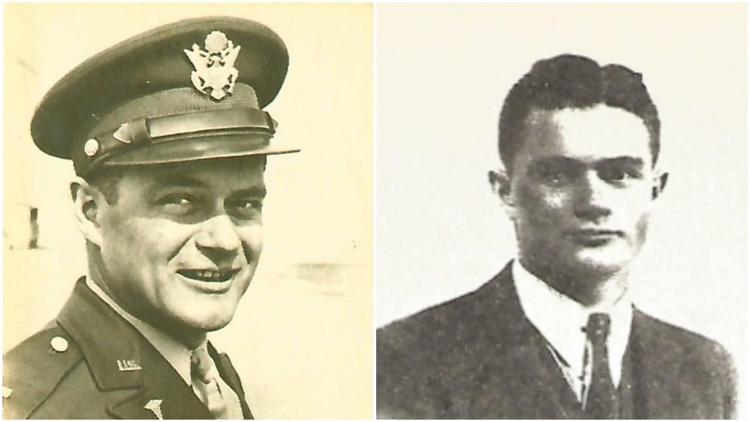 Harry Singley, of Ventnor, was a well-known physician, Villanova University graduate and father to three young boys when he enlisted in the Medical Corps in June 1942. He died in action in Normandy.
Newspaper reports from the time describe Capt. Singley, battalion surgeon of the 42nd Field Artillery of the 4th Division, as the "first Absecon county casualty on D-Day."
"He was a local hero," said Peggy Kelly, Singley's niece.
Victor Kozub
Victor Kozub, of Philadelphia, left West Chester University to enlist in the Army in August 1942. He was a staff sergeant until his discharge in 1945, and served as a photo interpreter in the months following D-Day.
Kozub and other interpreters received photos of German operations on Omaha Beach taken from above by pilots. They used the pictures to identify enemy targets, determine the accuracy of artillery fire and gather strategic information.
"For days at a time, 24 hours a day, they would be in a basement studying those," said Jerry Kozub, Victor's son.
He died in April.