The high school baseball season was canceled due to the COVID-19 but a state wide summer tournament is hoping to give those players a chance. 
The Last Dance Tournament will feature a variety of local teams including Atlantic County Institute of Technology, Barnegat, Buena Regional, Cedar Creek, Holy Spirit, Ocean City, Pinelands Regional, St. Augustine Prep, Vineland and St. Joseph.
Each team would begin with three pool play games July 14-16. Thirty-two sites statewide would be used, with six teams at each site based on location to eliminate high-mileage trips.
The teams that advance would be separated into two brackets, North and South Jersey. Each team would then play single-elimination games. There would be a North and South final, and a North vs. South championship.
The schedule is expected to be announced this weekend. The Press of Atlantic City will have complete coverage of the local teams involved in the tournament.  
Our schedule moving forward 
This is going to a our last newsletter until July 17 because of vacations and other fun. Hopefully by the time we get back we will have more information on what the fall season looks like. As always don't forget to follow me on twitter @acpresshuba
Another big weekend for a Mainland standout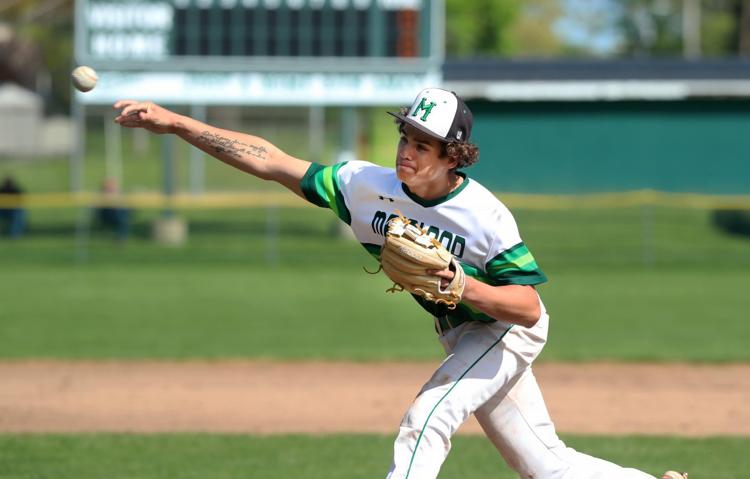 Local fans didn't get a chance to watch Mainland's Chase Petty pitch. However, Major League Baseball scouts are getting a good look at him during the showcase season. 
Petty pitched last weekend at the Perfect Game National Showcase in Hoover, Alabama. The five-day event is one of the staples of the summer showcase season and features the top players for the next Major League Baseball draft. 
The junior was listed as one of the most impressive players at the camp by MLB Pipeline. 
"Petty made his mark at the event by hitting 97 mph with his heater — an explosive pitch that he complemented nicely with a diving, mid-80s changeup that he masks with fastball-like arm action," according to a report from MLB Pipeline.  
Don't forget to follow our team
It takes a lot of people to cover high school sports. To get the latest on game day, follow our staffers on social media at:
• Nicholas Huba: @ACPressHuba
• Michael McGarry: @ACPressMcGarry
• Patrick Mulranen: @ACPressMulranen
• Ahmad Austin: @ACPressAustin
• Zac Spencer: @ACPressSpencer
• John Russo: @ACPress_Russo
• Mark Melhorn: @ACPressMelhorn
Visit HSLive and like our Facebook page, facebook.com/hslive.