LOS ANGELES — Beyoncé used her platform Sunday while accepting the BET humanitarian award to relay a direct appeal to viewers: Go vote.
"Your voices are being heard, and you're proving to our ancestors that their struggles were not in vain," said the superstar singer at the BET Awards, which celebrated its 20 years of highlighting excellence in Black-led entertainment. But the ceremony, filmed virtually because of the coronavirus pandemic, kept much of its focus on topics such as systematic racism and equal rights.
Beyoncé was honored for her philanthropic work and relief efforts during the COVID-19 crisis. She said voting in the upcoming election was the way to end a "racist and unequal system" in America.
"I'm encouraging you to take action," she said following an introduction by former first lady Michelle Obama.
The singer dedicated her award to the Black Lives Matter movement, and encouraged activists to continue to push forward.
"We have to vote like our lives depend on it, because it does," she said.
Here are some additional highlights from the three-hour show broadcast on CBS, BET and BET Her:
Rapper DaBaby lay on the pavement while an actor playing a police officer pressed his knee on the rapper's neck.
The reenactment at the beginning of the multi-platinum rapper's performance offered a glimpse into the last moments of the life of George Floyd, killed by Minneapolis police last month. DaBaby rapped a verse from the Black Lives Matter remix of his hit song "Rockstar" with Roddy Ricch at the awards.
While holding a baseball bat, DaBaby then stood on a stage behind a group of people who had their fists raised high while others held "Black Lives Matter" signs.
His performance also featured images from protests, a reflection of the current world in the wake of Floyd's death and the deaths of others, including Breonna Taylor and Ahmaud Arbery.
On a virtual stage, Lil Wayne paid tribute to the Black Mamba.
Wayne weaved in new lyrics as Bryant's No. 8 and 24 flashed behind him. His performance showed video clips of the Los Angeles Lakers star dunking on Dwight Howard and Steve Nash, hitting game-winning shots and highlights from his 81-point game against the Toronto Raptors in 2006.
"I call him King Bryant," Wayne rapped. "Now let the crown show."
Wayne Brady transformed from his normal actor-comedian self into the flamboyant character of the late Little Richard.
Wearing a gold glittery tuxedo, Brady put on his best emulation during a tribute to Richard, who died of bone cancer in May. He rolled around on the top of a piano as he sung a medley hits from Richard, considered one of the chief architects of rock 'n' roll.
"Shut up!" Brady blurted out in the same manner as Richard. Some of the Richard's hits that Wayne performed included "Lucy," "Good Golly, Miss Molly" and "Tutti Frutti."
Megan Thee Stallion took to the desert in a performance themed after the "Mad Max" films.
Sporting a feathered crop top, she danced and twerked alongside her dancers who wore masks and maintained social distance amid the coronavirus pandemic. She performed her Beyoncé-assisted hit "Savage Remix" and "Girls in the Hood," a revamp of Easy E's 1987 song "Boyz-N-The Hood."
In the post-apocalyptic setting, she and her dancers rode through the desert landscape on dusty ATVs. The rapper closed out her performance after jumping on a silver-spike vehicle.
It didn't take long for host Amanda Seales to touch on equal rights for African Americans.
In a stirring monologue, Seales said she was chosen to host the show because she's been "telling y'all everybody's racist." She touched on several topics including the death of Breonna Taylor, racial equality and took a jab at actor Terry Crews who faced recent backlash for his "Black supremacy" comment.
Seales joked she would rather talk about issues other than race, but "racism always beats me to it."
Her monologue came after an all-star performance of Public Enemy's 1989 anthem "Fight the Power." The performance featured group members Chuck D and Flavor Flav along with Nas, Black Thought, Rapsody and YG — who added lyrics to the song and name-dropped Taylor.
Clayton G. Graham Public Safety Building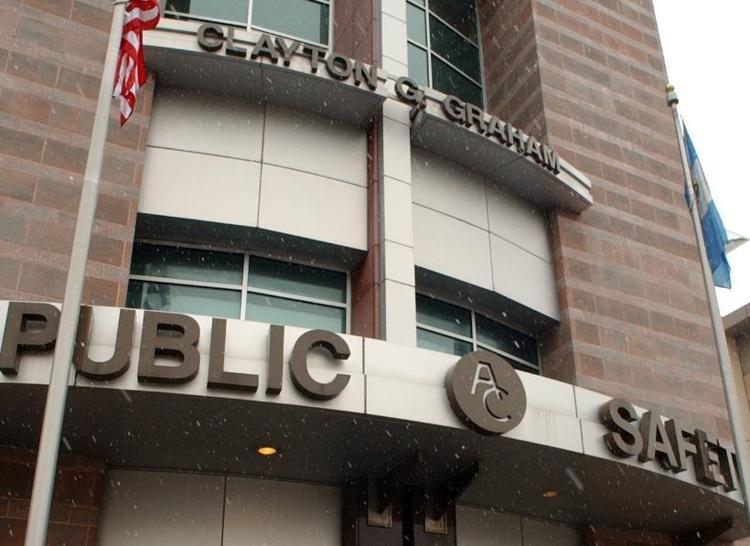 Art Dorrington Ice Rink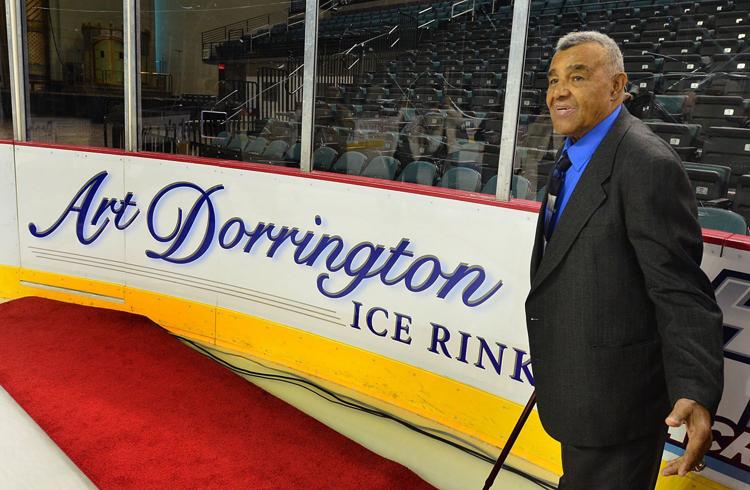 Atlantic City's ice rink at Boardwalk Hall was named "The Art Dorrington Ice Rink" after Dorrington, who was the first black professional hockey player. While Dorrington didn't grow up in Atlantic City, his name is synonymous with the resort. He moved to the city in 1950 to play professional ice hockey for the Eastern Hockey League's Atlantic City Sea Gulls. He is well known for being the first professional black hockey player when he signed a contract with the New York Rangers organization. His career was sidelined early due to a broken leg.
Horace J. Bryant Jr. Municipal Utilties Authority building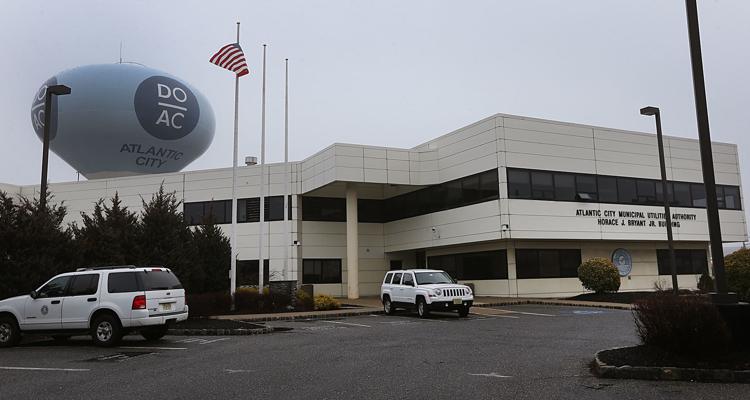 Horace J. Bryant Jr., who lived in Atlantic City for 44 years, was an African American civil rights activist.
In 1969, Gov. Richard Hughes made Bryant the state's first black cabinet member when he was appointed head of the Department of Banking and Insurance.
Bryant was elected as an Atlantic City commissioner in 1972 and won a second term in 1976.
He founded the Atlantic City Municipal Utilities Authority and served as president of the Northside Union League Federal Credit Union.
He died in 1983 at age 74.
Max Manning Sports Center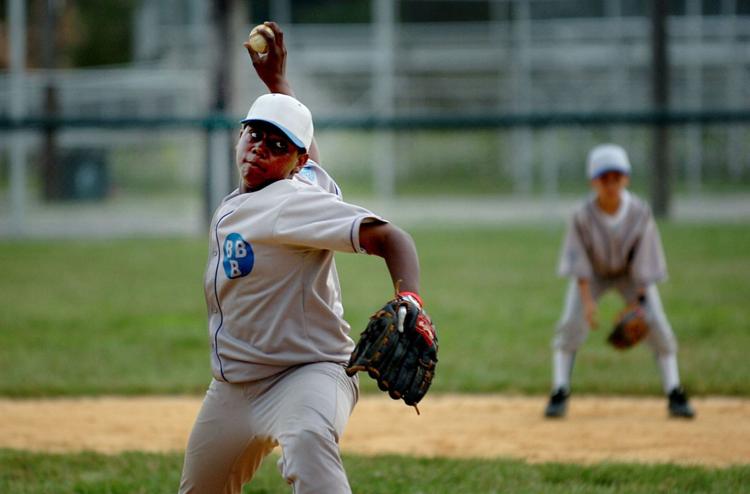 The Max Manning Sports Center is located on Park Avenue in Pleasantville.
Max Manning was a Pleasantville native and a former Negro Leagues pitcher. 
A 6-foot-4-inch right-hander with a sidearm delivery, Manning was a high school standout who played for the Johnson Stars in Atlantic City after high school. In 1937, he was contacted by the Detroit Tigers for a tryout, but the offer was withdrawn when the team found out he was black, according to "The Biographical Encyclopedia of the Negro Baseball Leagues." 
John P. Whittington senior assisted living facility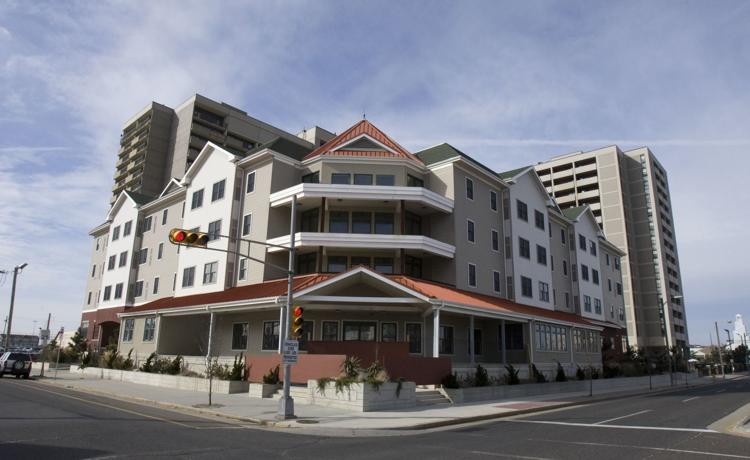 The John P. Whittington senior assisted living facility is located at New Hampshire and Madison avenues in Atlantic City. Whittington was an Atlantic City Housing Authority commissioner. 
He served two terms on City Council from 1982 to 1988, and was a longtime chairman of the Atlantic City Housing Authority.
Ralph Peterson Sr. Community Center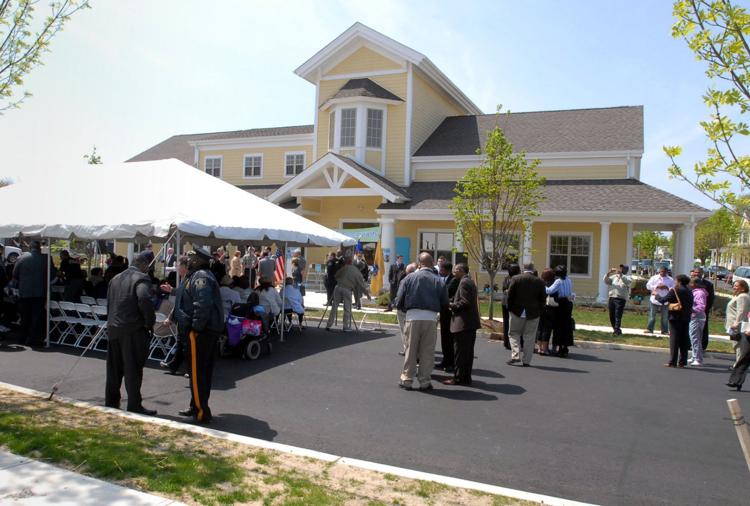 The Ralph Peterson Sr. Community Center is part of Pleasantville's New Hope Community Village.
Peterson was Pleasantville's first black mayor, serving 16 years in the city's top job until he retired. He was Pleasantville's first black police officer and the city's first black police chief, eventually putting in nearly 34 years on the force before he became mayor.
And before all that, back in 1960 when he was a young police officer, he was the founder of "Pete's Boys," kind of a one-man Police Athletic League that got kids off the street and into sports.
Peterson died in June 2014 at the age of 81.
Jacobs Family Terrace Condominium
The Jacobs Family Center, which I believed is privately owned condos, located at New York and Baltic avenues, Atlantic City. The late Herbert Samuel Jacobs was Atlantic County's first black Superior Court judge.
Deputy Chief Pierre Hollingsworth Fire Station
Pierre Hollingsworth was well-known in Atlantic City and was the longtime city NAACP president and commissioner. He also received distinction as one of the first three black firefighters in the city to achieve the rank of captain. He also was the first black person to hold the position of Deputy Fire Chief of Atlantic City.
The fire station at Indiana and Grant avenues was renamed in his honor in June 2006.
Harold R. Brown Memorial Park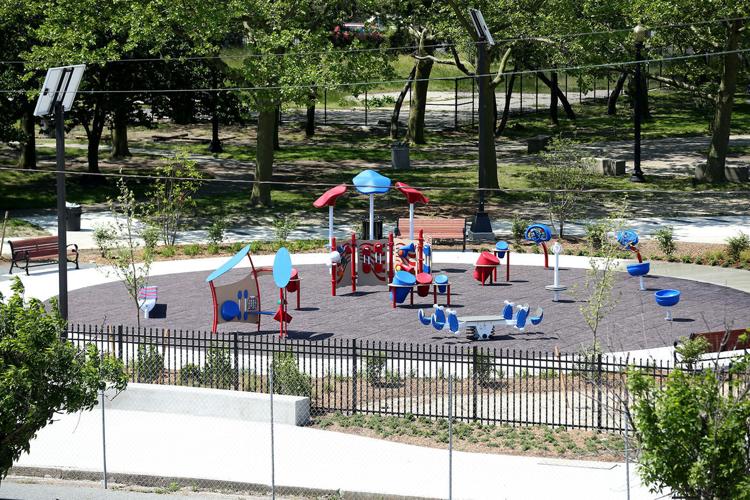 Brown's Memorial Park is located at Dr. Martin Luther King Jr. and Bacharach boulevards in Atlantic City.
The park is named after Sgt. Harold Brown, the first black resident of Atlantic City to be killed in World War II.
A bronze statue memorializes the park's namesake.
Chief John R. Jasper Jr. Memorial Fire Station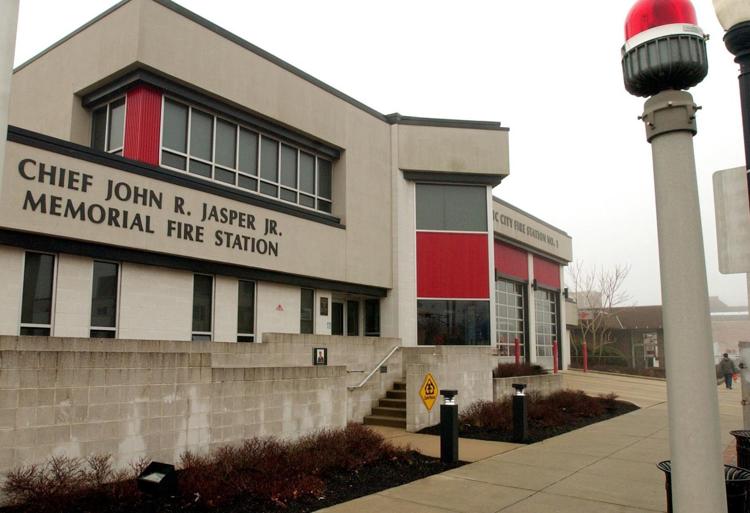 Chief John R. Jasper Jr. Memorial Fire Station is located at Atlantic and Maryland avenues in Atlantic City.
Jasper, one of Atlantic City's first three black firefighters, was the resort's first African-American fire chief.
In 1956, Jasper became one of the first five blacks to integrate the city's firehouses when he was assigned to Fire Station No. 1, at Maryland and Atlantic avenues. Before that, black firefighters were assigned to the firehouse at Indiana and Grant avenues.
Oscar E. McClinton Jr. Waterfront Park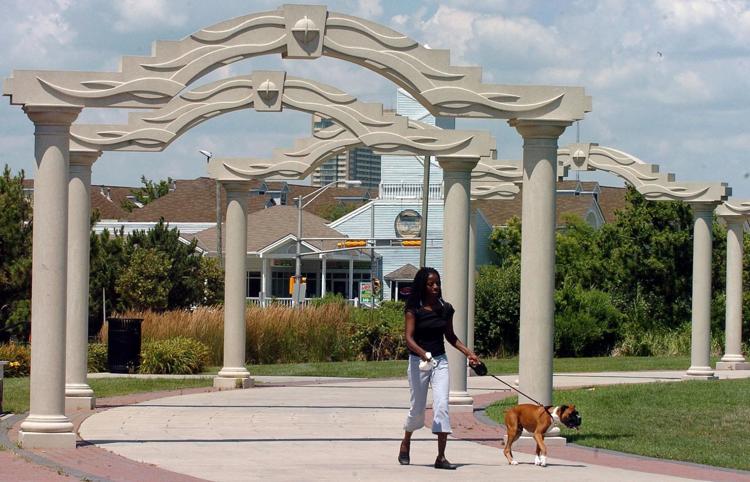 Oscar E. McClinton Jr. Waterfront Park is located on New Hampshire Avenue in Atlantic City.
McClinton Jr. who was an Atlantic City resident, who devoted his time and talent to the community. He was appointed to the Atlantic City Housing Authority board of commissioners in 1974 and six years later was elected chairman. He was vice president and treasurer of Anchor Savings Bank before he died in 1982.
Pop Lloyd Stadium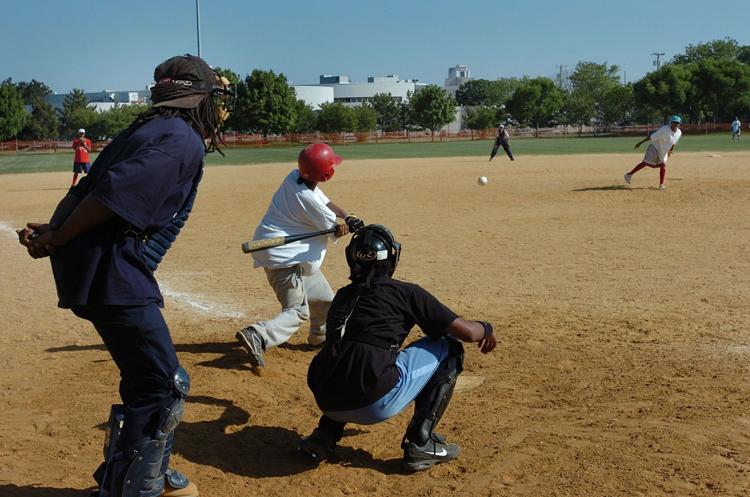 Pop Lloyd Stadium is located at 1200 N. Dr. Martun Luther King Blvd. in Atlantic City.
John Henry "Pop" Lloyd, the Baseball Hall of Fame shortstop, called Atlantic City home for much of his life.
He played baseball for more than 25 years, from the early 1900s-1930s, for several Negro League teams, including the Atlantic City-based Bacharach Giants. He was a slick-fielding shortstop and terrific hitter who owned a career batting average of .343, earning him induction into the Hall of Fame in Cooperstown, New York, in 1977.
After his baseball playing days were over, Lloyd worked as a custodian at the Indiana Avenue School.
He was famous for keeping a bucket of baseball mitts in the janitor's office and loved to teach the kids how to play catch.
Lloyd died March 19, 1964, at the age of 79.
Dr. Martin Luther King, Jr. School Complex
The Dr. Martin Luther King, Jr. School Complex educates Atlantic City students in pre-kindergarten through eighth grade.
King, a southern Baptist minister, fought for civil rights and social justice in the mid-20th century. He was the most visible spokesperson and leader in the Civil Rights Movement from 1955 until his death.
He was assassinated in 1968
Mayor James L. Usry Child Day Care Center
Mayor James L. Usry Child Day Care Center was dedicated four months prior to the death of the longtime Atlantic City resident.
Usry became the city's first black mayor in 1984.
In his younger years, Usry played center for the Harlem Renaissance basketball team, a forerunner of the Harlem Globetrotters. He played pro ball from 1946 to 1951 after finishing a three-year stint in the Army during World War II.
He was assigned to the Army's Criminal Investigation Division, or CID, in Italy and once went undercover to help arrest a soldier suspected of a triple murder.
In March 1953 Usry took a full-time job in Atlantic City as a high school teacher before later serving as principal of the Indiana Avenue School, and was director of elementary services and director of community services for the city's schools.
Usry was an assistant superintendent of schools when he left the district to move into the mayor's office.