The reveler above all revelers would be celebrating his birthday today in true Atlantic City fashion.
While he would turn 134 today, Enoch "Nucky" Johnson is known, among many things, as "czar of Atlantic City." From the red carnation seen on the lapels of Steve Buscemi portraying Nucky on HBO's "Boardwalk Empire" to his meals at the Knife & Fork Inn, many of the things seen on the show are based on fact.
Nelson Johnson, Atlantic County judge and New York Times bestselling author of "Boardwalk Empire: The Birth, High Times and Corruption of Atlantic City," on which the HBO show was based, interviewed historians and people who knew Nucky. With help from Johnson and his book, this is how Nucky might have spent his birthday.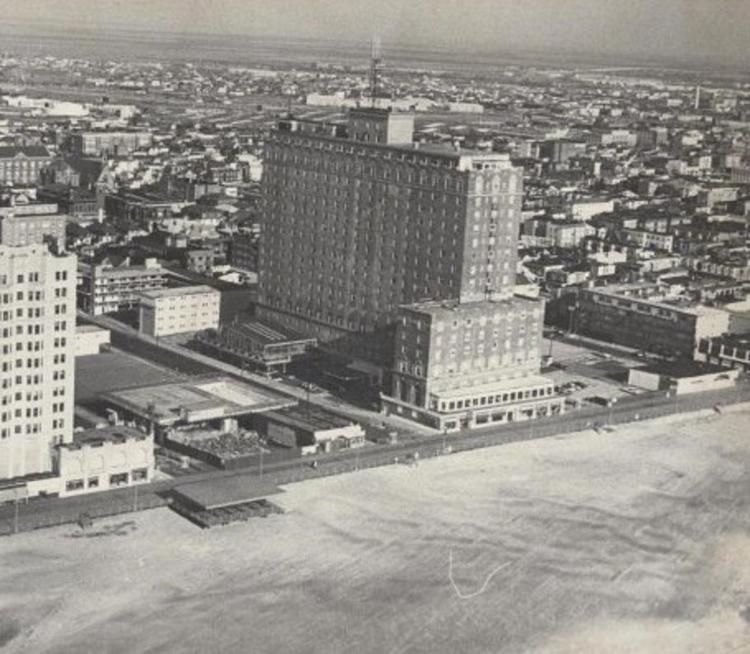 Nucky would likely wake up in his ocean-view room at the Ritz-Carlton on the ninth floor with his valet, Louis Kessel, at the ready. Mind you, breakfast for Nucky probably would have started in the afternoon.
"Louie" would make sure Nucky is massaged and dressed for the day, complete with a crisp suit and fresh carnation. Nucky would be served eggs and steak for his first meal of the day.
The Ritz remains at 2715 Boardwalk, but the building now is condominiums.
Looking back photo gallery of Nucky Johnson
Photo gallery of Nucky Johnson in Atlantic City
After breakfast, Nucky and Louie would stroll the Boardwalk. Nucky would survey his city, which was understood to be his city, as most everyone he passed would certainly know him. He would dole out dollars, sometimes many, to those he thought were in need along the Boardwalk and streets. Nucky would take a ride on a Boardwalk rolling chair much like those you can hop on today.
"He was very generous," Johnson said. "To anybody he thought to be down on their luck, it was common for him to give them a $50 bill."
Following his walk along the Boardwalk, Nucky would have some business to take care of. That might be in the form of political or humanitarian work.
"He wore two hats," Johnson said. "He was a serious player in organized crime and a serious player in Republican politics. I don't know anyone else who was able to wear two hats as successfully as he did. He was boss for 30 years."
Part of his role as political and social boss of the city meant he might make trips around town to ensure the right people get out to vote for or support a city official's initiatives.
Editor's note: This article originally appeared in May 2009.
As for the "wrong" people — Democrats and those other than his friends? He might visit them to ensure they stay home that day instead of voting or attending certain events.
Even on his birthday, first would come what he saw as his responsibility to city politics and deals involving hundreds and hundreds of cases of liquor being uloaded from ships.
Nucky also might visit area hospitals to check on friends and acquaintances, bringing cigars for men, flowers for women and candy for children, Johnson said.
Legend has it Nucky went for a swim nearly every day, but, of course, he probably wouldn't be doing so for his birthday with a temperature of about 45 degrees today.
For lunch, Nucky might have stopped by the trusty Knife & Fork Inn, which dates to 1912 and is still on Atlantic Avenue today.
He could order a Nucky Burger, named in his honor, that's served during lunch. The Kobe beef is served with caramelized onions, bacon, cheddar and a fried egg.
A current Knife & Fork employee said they serve lobster thermidor, too, in the same way it was prepared in 1912: with egg yolks, brandy and a cheese crust.
In 2017, he wouldn't have to head to a back room to be served whiskey. Lunch would be another opportunity to shake hands and catch up with everyone in the room.
"Loyalty is never to be underestimated," Johnson said of Nucky's relationships with fellow city residents. "The one-to-one, face-to-face interactions build loyalty that lasts a lifetime."
For a guy like Nucky, whose celebrations operated on a "go big or go home" basis, there would be a few more drinks around the city before nightfall.
He may have popped into The Claridge Hotel, another speakeasy, which remains as a bar and restaurant called The Twenties today, located on the sixth floor.
What's a few more whiskies when you're Nucky Johnson?
No one knew how to throw a party like Nucky, and it would be a given that he'd end his evening at Babette's cabaret club.
Featuring a bar shaped like a ship and plenty of space for show girls, Babette's gained a reputation for launching entertainment careers and illegal gambling with horse-betting and card tables.
You no longer can visit Babette's, which was located on the Pacific Avenue and the Boardwalk, but you can imagine Nucky, Al Capone, Milton Berle and many more after too many whiskies stumbling out of the Oceanside door onto the Boardwalk where the defunct Trump Plaza stands today.
It would be the perfect end to Nucky's birthday before Louie guided him to his Ritz room down the street.
After all, Nucky spent his last days at a nursing home in Northfield doing just that — having a scotch, playing cards and enjoying a cigar, Johnson said.
Nucky died Dec. 9, 1968, at age 85.
"He had all of his wits about him until the end," Johnson said.