Living Team
Jacklyn McQuarrie
Editorial Clerk
Experience: I interned with a small magazine in Wildwood before starting at The Press in 2013. I currently handle our Hometown and At The Shore calendar of events submissions and enjoy interacting with the local community.
Fun Facts: I enjoy getting to write an occasional piece for our paper and also write about life events and various musings in my spare time. Besides writing, my passions include my church, family, reading, sports, and even picking up painting occasionally.
Contact: 609-272-7415
jmcquarrie@pressofac.com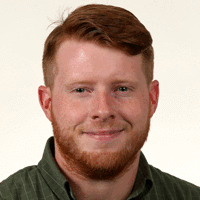 Maxwell Reil
Staff writer
Experience: I've written for multiple publications including Levittown Now, Passyunk Post, Philadelphia Neighborhoods,Temple News and JUMP Magazine. I've covered arts, entertainment, business, music, sports and local government. Experienced in videography.
Fun Facts: Lover of all news, comics and books about small towns. Recovering television addict. Amateur musician. Basketball is life. Jeremy Piven and I have had our disagreements on Twitter.
Contact: 609-272-7258 @https://www.twitter.com/acpressmaxreil on Twitter
mreil@pressofac.com
Copy Desk
Dan Grote
Print Director
Experience: Press copy editor since 2006, copy desk chief since 2014. Masters in journalism from Temple University, 2006. My weekly comics blog, Wednesday Morning Quarterback, appears Wednesday mornings at PressofAC.com.
Fun Facts: Avid comics reader since 1993, started The Press' comics blog, Wednesday Morning Quarterback, in 2015. Has self-published three novels, the latest of which is Magic Pier.
Contact: 609-272-7234 @https://www.twitter.com/danielpgrote on Twitter Follow Dan on Facebook
dgrote@pressofac.com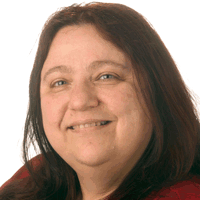 Becky Hendricks
Copy editor
Experience: Five years as Ocean County bureau chief, 12 years as regional news editor (not continuous), 10 years as copy editor (also not continuous), all at The Press of Atlantic City.
Fun Facts: I like cars, superheroes and mysteries.
Contact: 609-272-7230
bhendricks@pressofac.com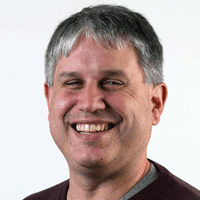 Mark Melhorn
Production Director
Experience: Started at The Press in 1993 as an Ocean County reporter. Moved to the copy desk in 1994 until taking over as editor of At The Shore in 1995. Became deputy sports editor in 2004 and was promoted to sports editor in 2007.
Fun Facts: Love superhero movies and anything science fiction. Enjoy riding my bike on the Ventnor and Ocean City boardwalks and along the Atlantic County Bike Path. Of course, I'm a big sports fan, especially rooting for my alma mater, Northwestern University.
Contact: 609-272-7179 @https://www.twitter.com/ACPressSports on Twitter
mmelhorn@pressofac.com
Visuals Team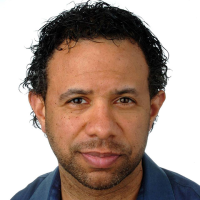 Krishna Mathias
Editorial Graphic Artist
Experience: Hussian School of Art graduate; Illustration Major. Atlantic City native. Started at The Press in 1996.
Fun Facts: First day at The Press was Bill Clinton's re-election night. Great love of Golden Age illustration. Hobbies include; evolutionary sciences, archery, classic cinema. A big World War II buff.
Contact: 609-272-7259 @https://www.twitter.com/ACPressMathias on Twitter
kmathias@pressofac.com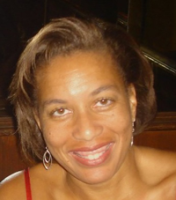 Gail Wilson
Presentation Editor
Experience: Held several positions at The Press including staff writer, entertainment editor, creator and longtime editor of teen section Generation Next.
Fun Facts: Certified personal trainer, Pilates and step aerobics instructor; avid traveler accumulating a large collection of photographs taken while hiking in national parks including Zion, Yosemite and countless areas in Maui.
Contact: 609-272-7212
gwilson@pressofac.com
At The Shore Team
Scott Cronick
Director of Entertainment Operations
Experience: With more than 20 years at The Press, I've served in positions including sports copy editor, reporter, At the Shore Editor, features writer and news desk editor. Now, I oversee both At The Shore and ACWeekly's editorial and business operations.
Fun Facts: An avid motorcycle rider, traveling all over the country on my Harley Davidson, usually to places with great food and music. A Northeast Pennsylvania native, I also ski as much as possible.
Contact: 609-272-7017 @https://www.twitter.com/ACPressCronick on Twitter Follow Scott on Facebook
scronick@pressofac.com
Pamela Dollak
Editor, At The Shore/AC Weekly
Experience: Worked in public relations in Philadelphia and NYC on national pharmaceutical and consumer accounts. Owned an award-winning boutique in Philadelphia. Became a freelance writer for The Press, ultimately coming on board full time in May 2014.
Fun Facts: You'll generally only find nail polish and champagne in my refrigerator, as I'm not really a big eater. Yet I can surprisingly eat my weight in pasta.
Contact: 609-272-7042 @https://www.twitter.com/acpresspamela on Twitter
pdollak@pressofac.com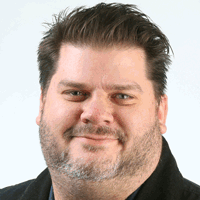 Ryan Loughlin
Associate Editor, At The Shore/ACWeekly
Experience: Freelance reporter for At The Shore/Atlantic City Insiders from 2011-2015; Editor in Chief, MainStreetMarlboro.com,2014-2015; Writer for Zagat, 2013
Fun Facts: I enjoy Kool-Aid more than my wife would say is normal. I'm moderately obsessed with hot dogs and Charles Bronson films. I spend a lot of time watching Seinfeld, listening to The Smiths and hanging out with my Basset Hound, Sato.
Contact: 609-272-7216
rloughlin@pressofac.com