MARGATE — For one group of friends and neighbors on Absecon Island, the week before the Miss America competition means it's time to polish their convertibles.
Friends Jerry Steiner, 65, Hal Augustine, 69, Stan Singer, 71, and Steve Grayson, 65, all of whom live within a few blocks of each other in Margate, were inspired by Steiner to use their convertibles in the traditional Miss America Show Us Your Shoes Parade in Atlantic City and drive the candidates.
It's an event that has drawn the group of friends together for years, and continues to expand: Steiner, the "veteran of the group," recruited Augustine, Augustine recruited Singer and Grayson, and Singer has recruited other friends.
"(Steiner) was telling me about it, and it sounded really great," said Augustine, who will drive Miss Wisconsin in this year's parade. "We all had a great time. … I called everybody that I knew who had a convertible."
The Miss America parade, the kickoff to the competition that features the 51 candidates celebrating the spirit of their home states with costumes and handmade shoe creations, returns to the Atlantic City Boardwalk on Sept. 8.
While the Miss America Organization has undergone changes and scrutiny over the past several months, this tradition is for sure. Locals plan to continue this year their routine driving in the parade — and some have been doing it for decades.
More than half of the 69 cars in the parade this year are from New Jersey, said Todd Marcocci, the parade producer and president of Under The Sun Productions Inc. Other cars and drivers will hail from Pennsylvania, Maryland and Delaware.
"There's not one other parade in the world like this," Marcocci said.
In the past 24 hours, Miss America 2018 Cara Mund has appeared on Good Morning America, Insi…
This year's competition will include changes to the evening gown portion and will not include a swimsuit competition. Earlier this month, Miss America 2018 Cara Mund, who is scheduled to lead the parade, penned a letter to former Miss Americas asking for support in the difficult time she has had under board Chairwoman Gretchen Carlson and CEO Regina Hopper.
But the parade has been a standing tradition.
Steiner has been driving in the parade for about 20 years, not counting the years the pageant wasn't located in the city, he said. In recent years, the Boardwalk has been packed for it.
"A lot of the original drivers have returned," he said. "For our rookies coming this year, they are in for a thrill. The trip down the wood is just fabulous."
For Singer, this will be the first year he will participate with his white two-seat convertible. He said he has been going to or watching the competition for about 40 years, and has gone to the parade several times. He will drive Miss Washington.
"I have a convertible, and wanted to give it a try," he said.
Miss America 2018 Cara Mund is standing by her claims that she has been bullied and silenced…
Phyllis Barry Thomas, 65, of Galloway Township, has a long history with the parade. When she was living in Atlantic City and on her way to work at Caesars Atlantic City one day in 1985, a woman came running up to her while she was driving her Chrysler Convertible.
"She said, 'Oh, I'm from the Miss America pageant and we need you and your car in the parade,'" Thomas said. "I got Susan Akin."
Akin won the competition that year, and Thomas has continued driving in the parade. This year, she'll drive Miss Louisiana in "Little Silver," her 1999 Mercedes-Benz.
"I've had runner-ups, but I never had a winner since," she said.
Miss America 1942 005_5552803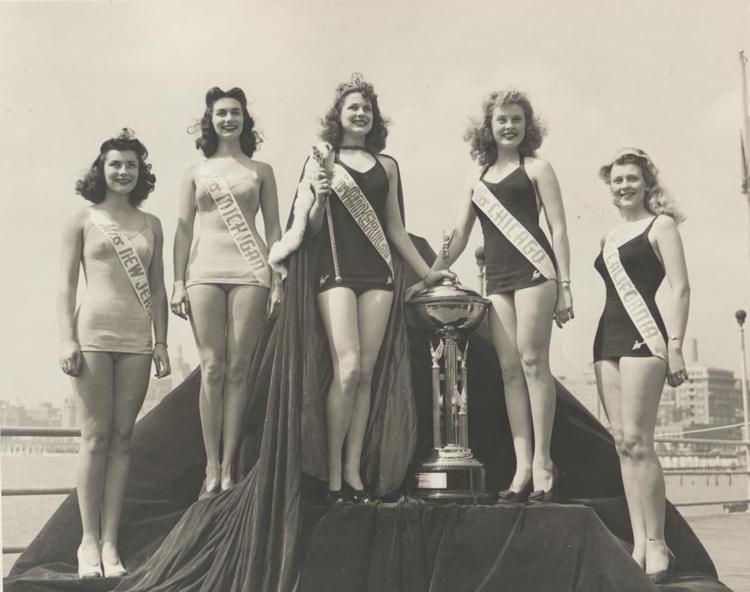 Miss America 1940_5552652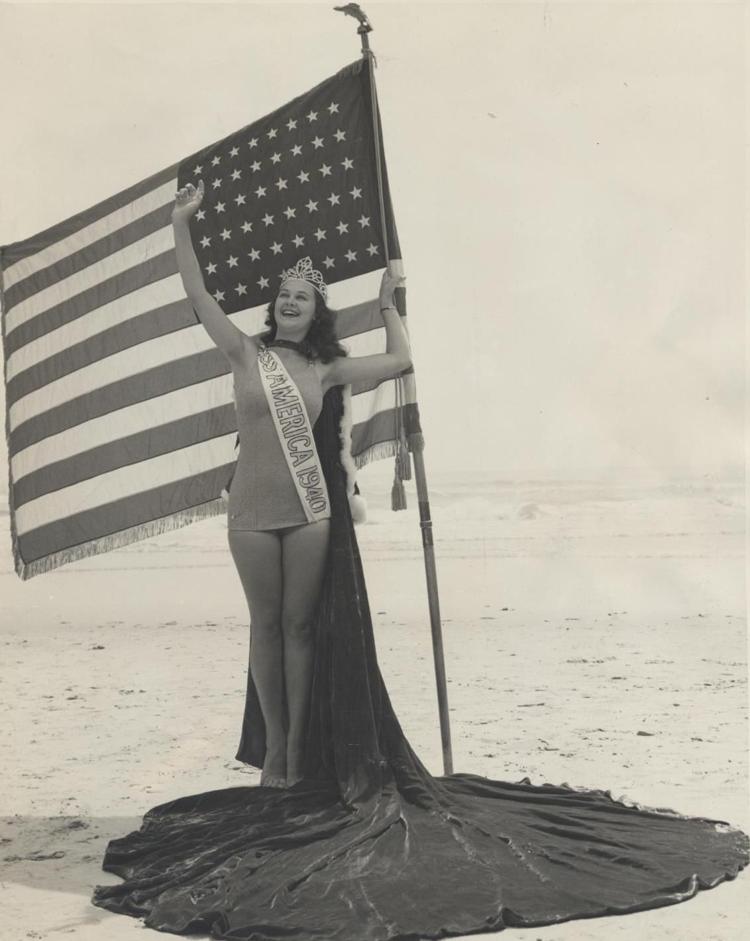 Miss America 1940 001_5552653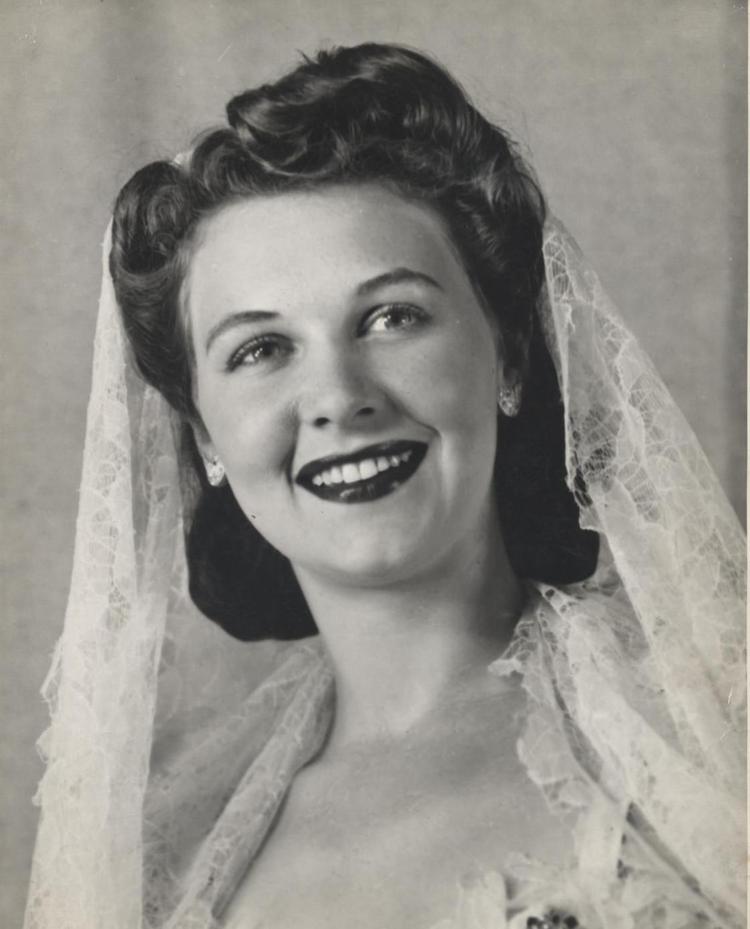 Miss America 1941 001_5552788

Miss America 1941 003_5552791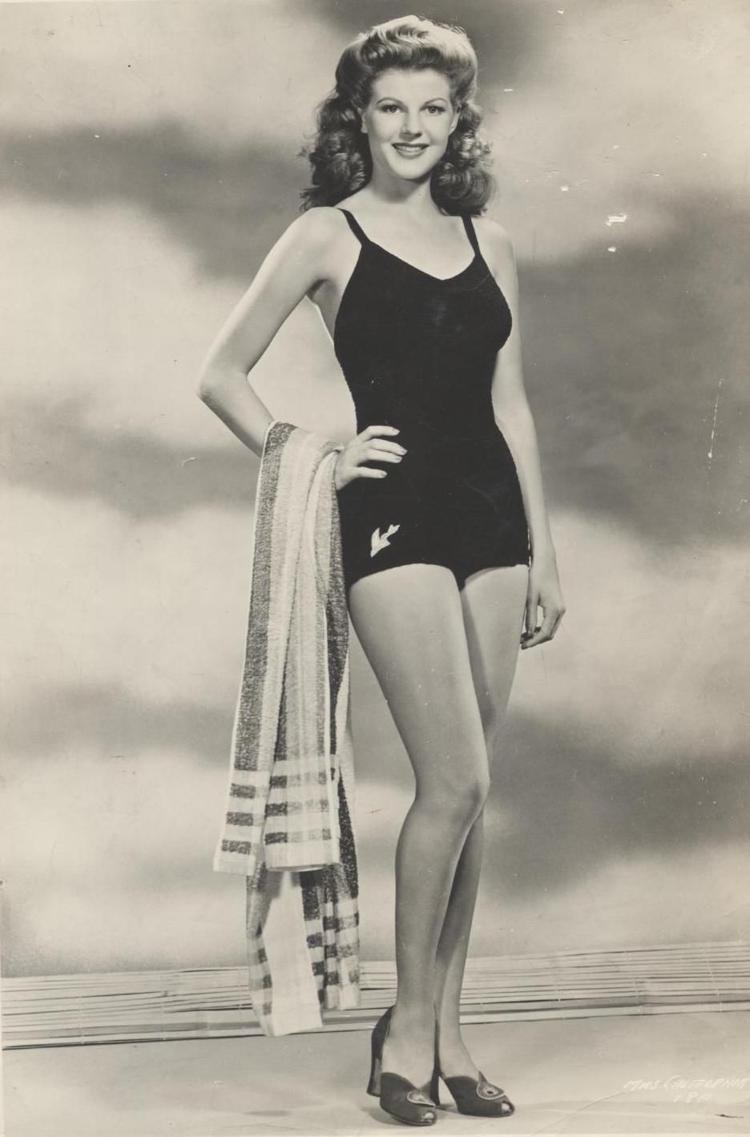 Miss America 1941 002_5552789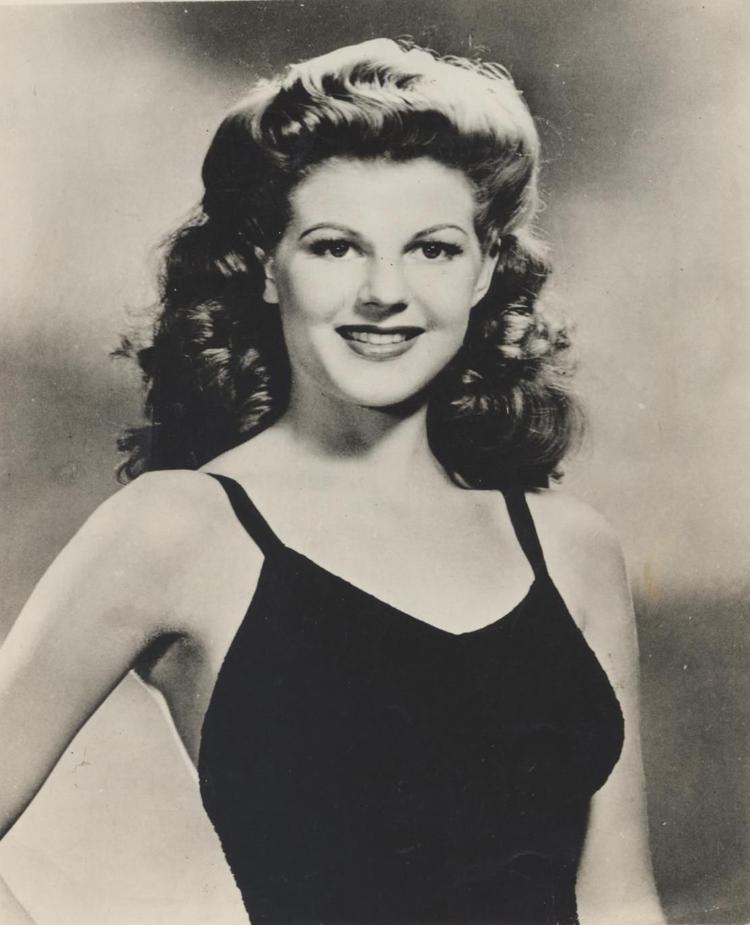 Miss America 1942 004_5552802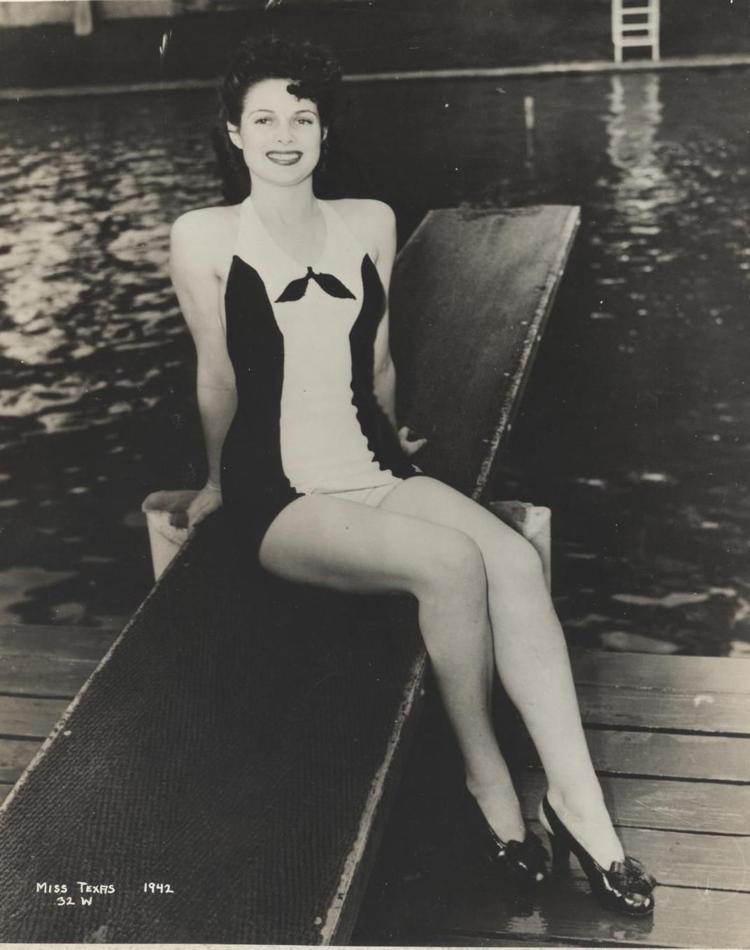 Miss America 1942 002_5552799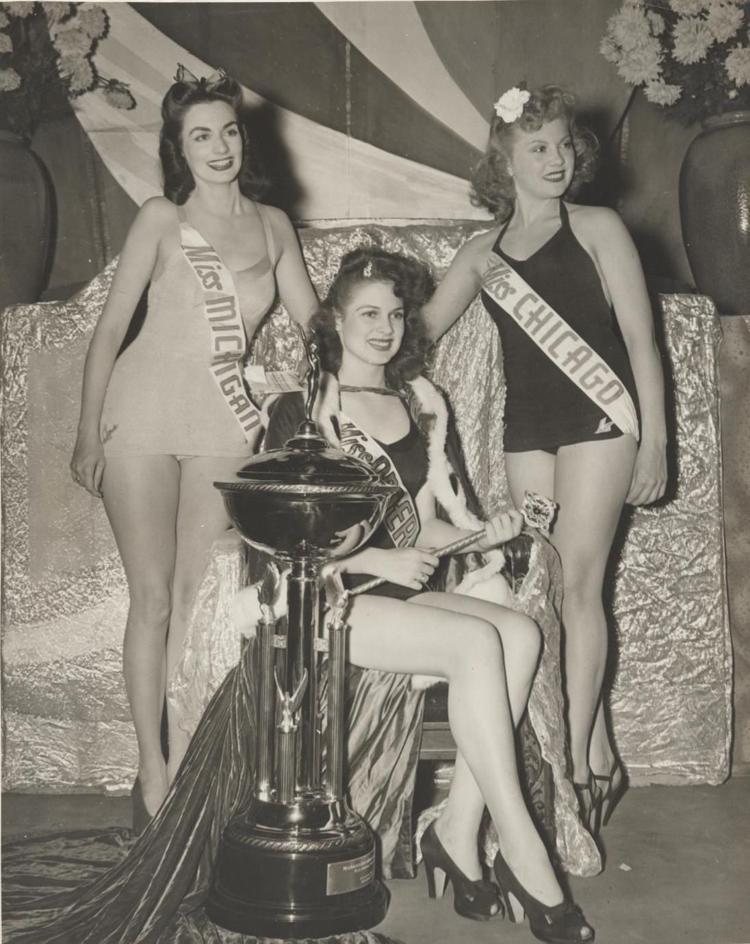 Miss America 1942_5552794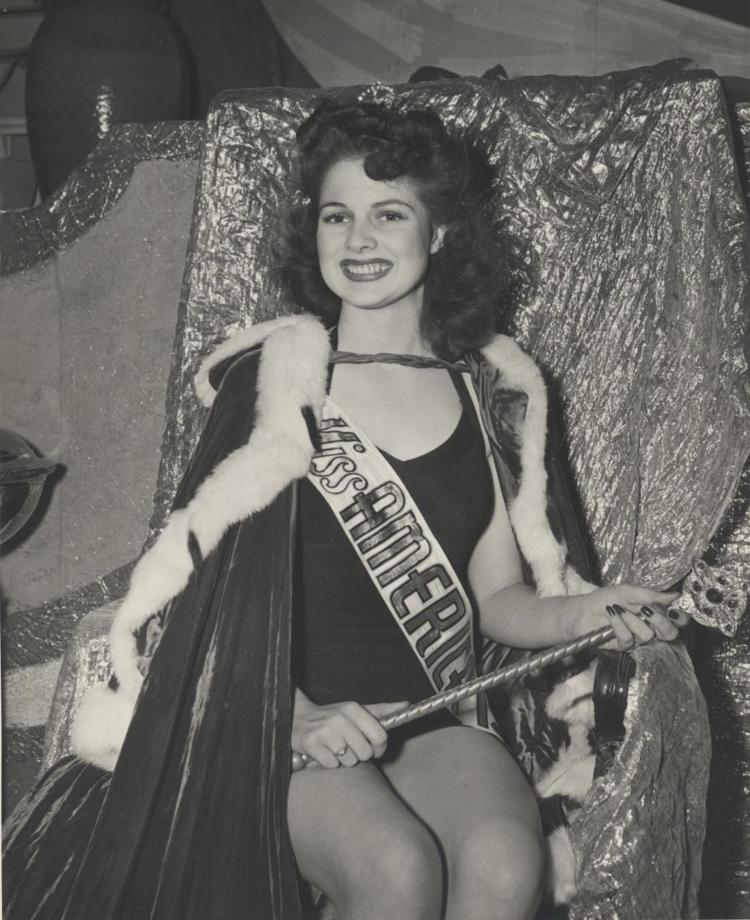 Miss America 1942 001_5552798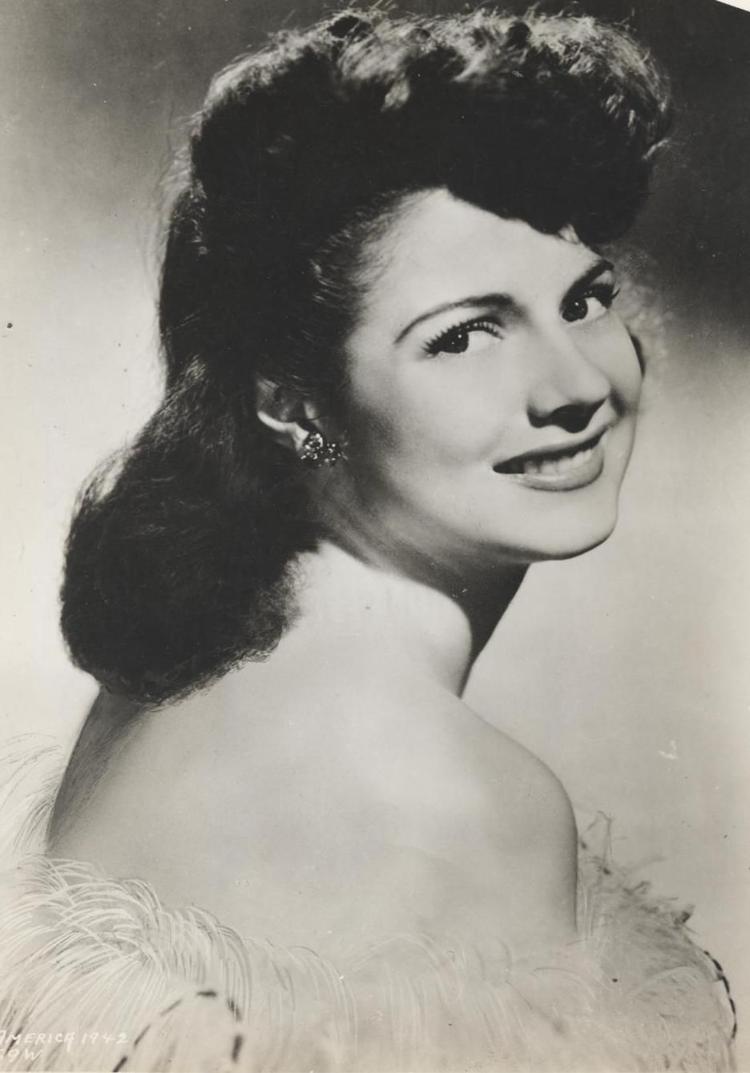 Miss America 1942 003_5552801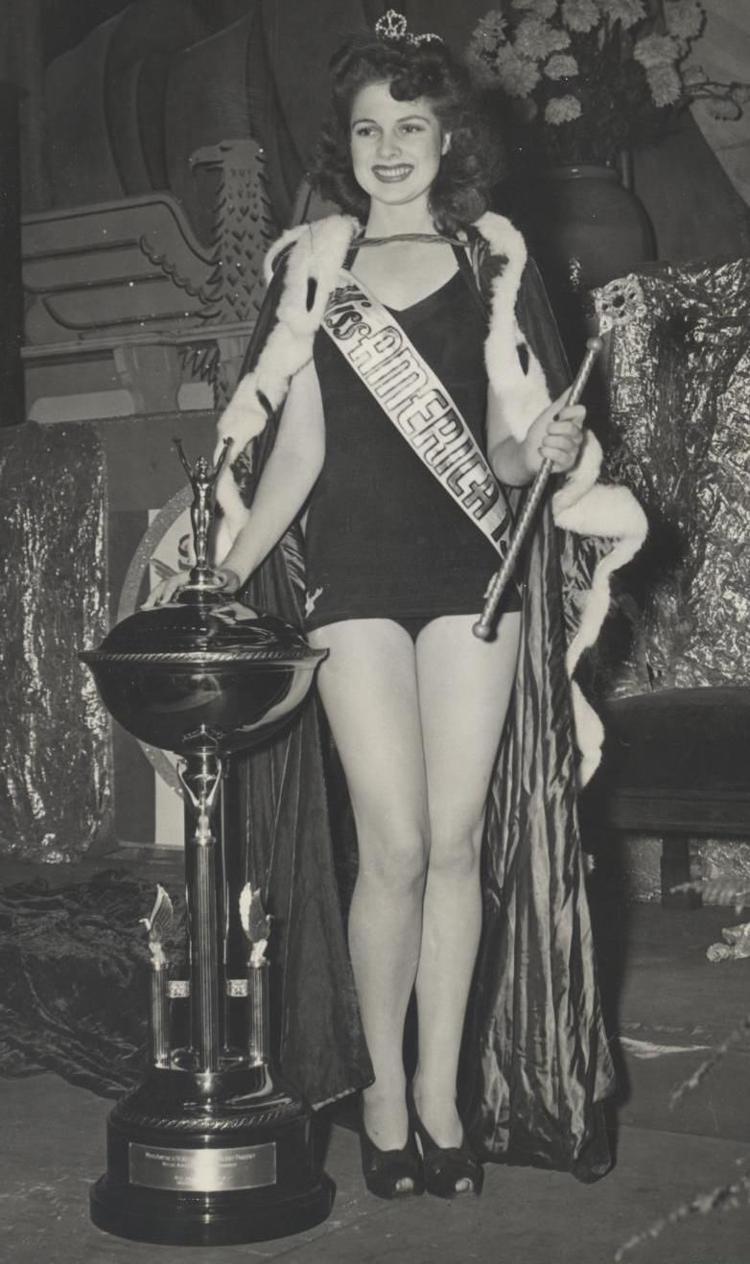 Miss America 1943 003_5552814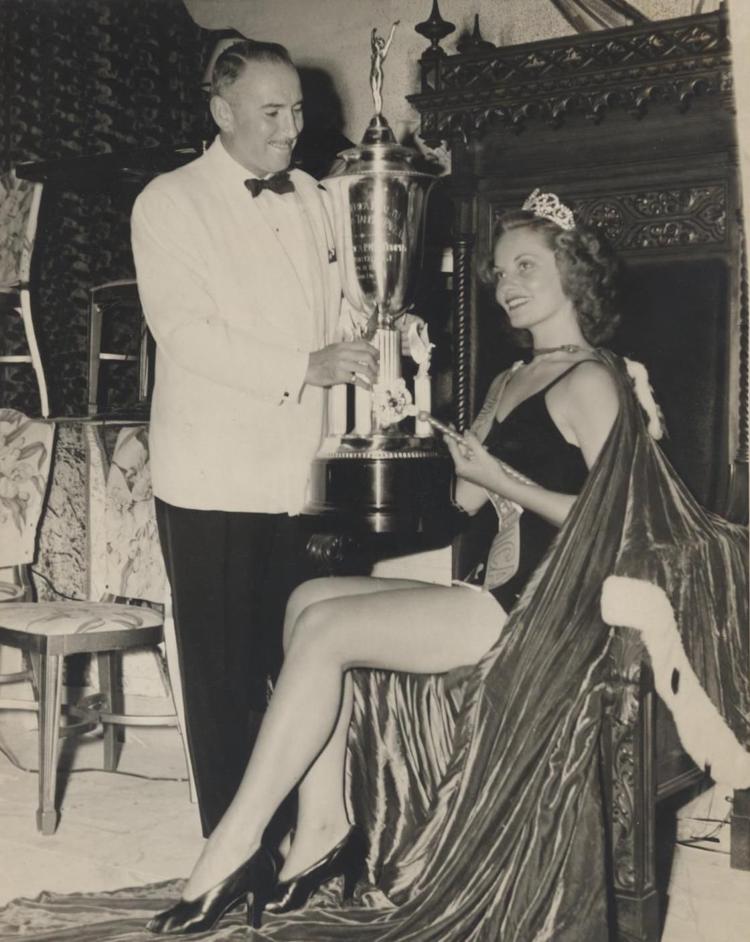 Miss America 1943_5552811
Miss America 1943 002_5552813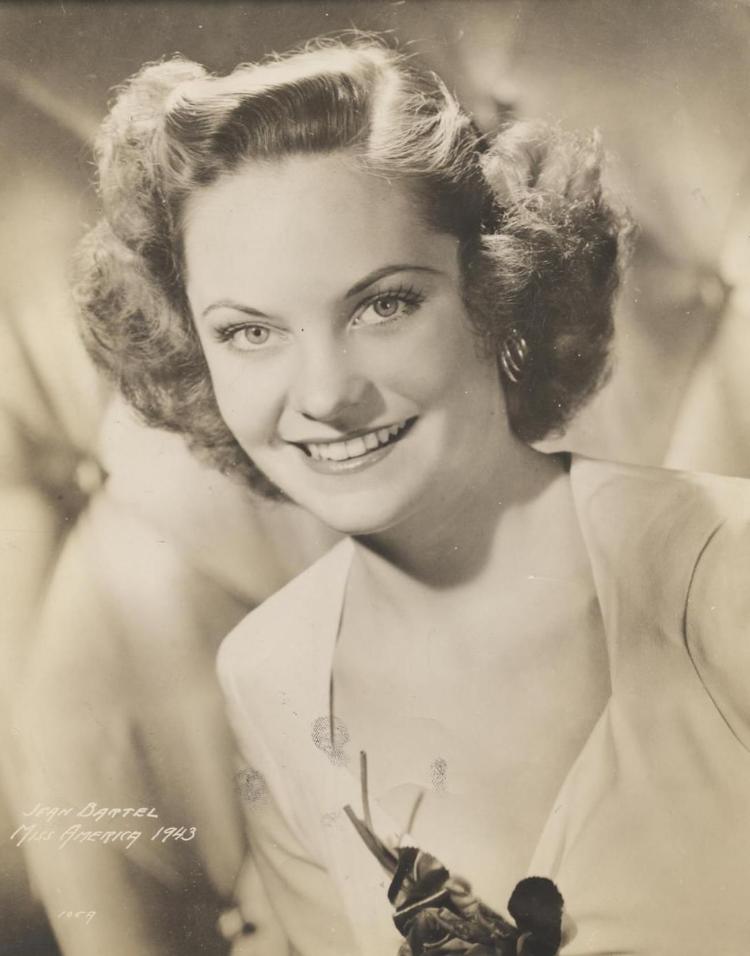 Miss America 1943 004_5552816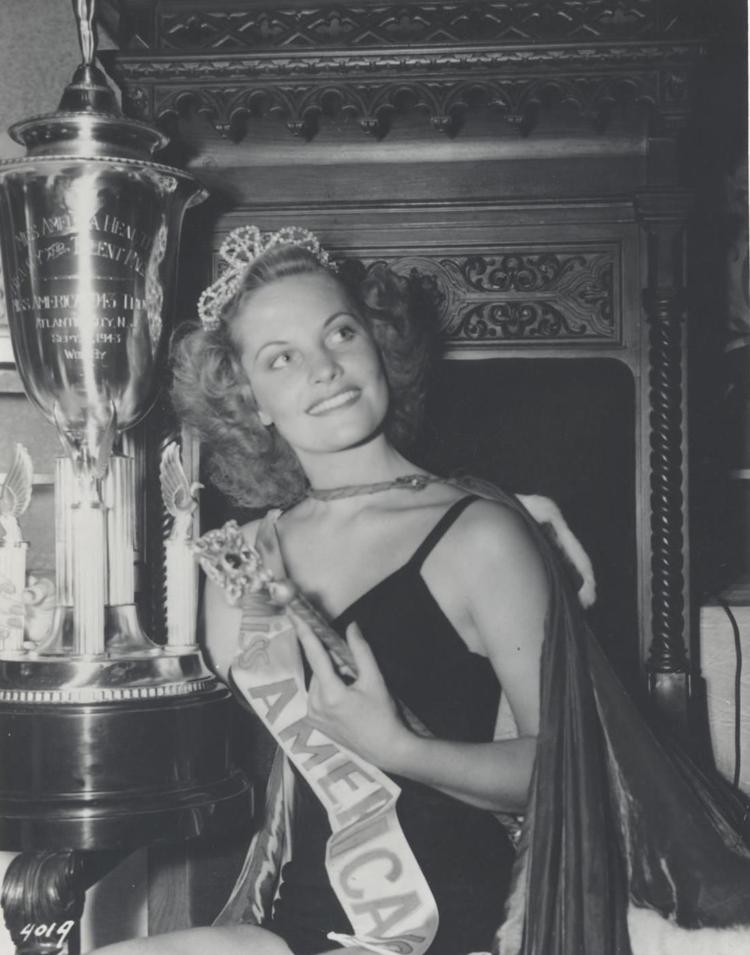 Miss America 1943 001_5552812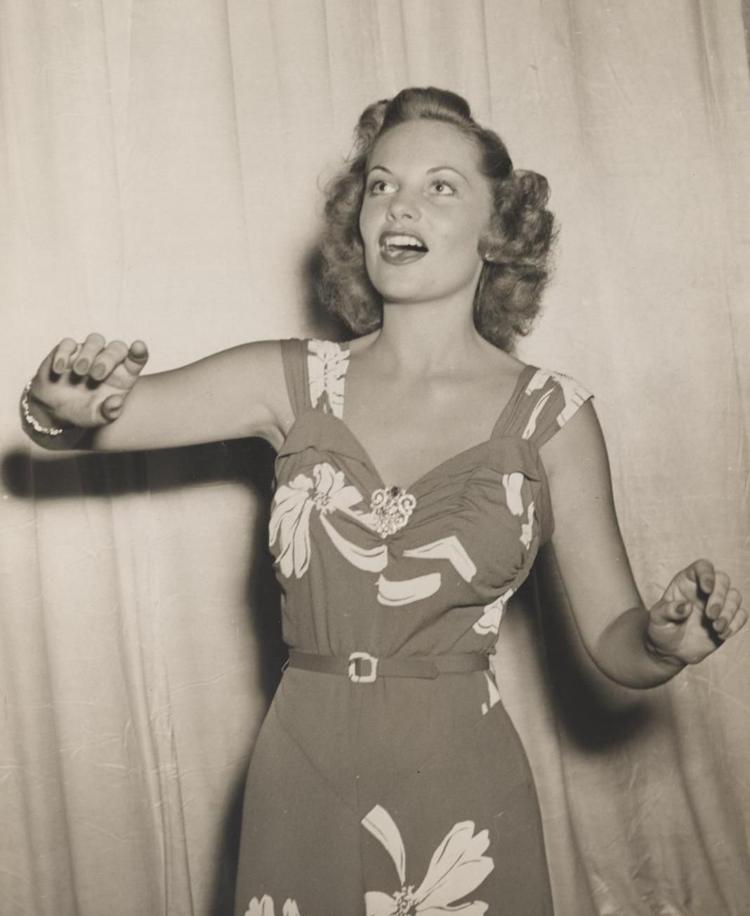 Miss America 1943 005_5552818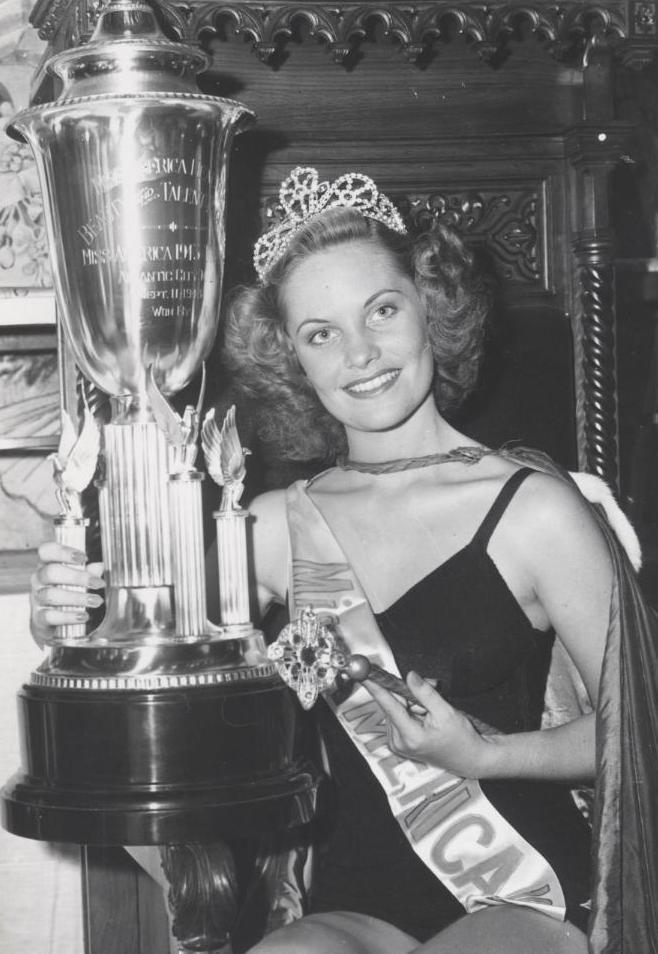 Miss America 1944_5553175

Miss America 1944 001_5553176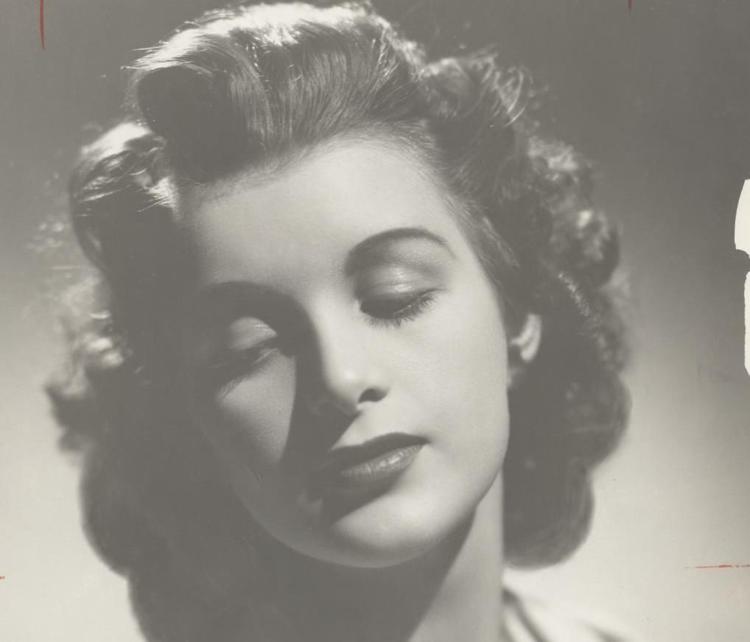 Miss America 1945 Bess Myerson, Ernie Sardo, Anthony Levandowski, Thomas McGough
Miss America 1945 004_5553190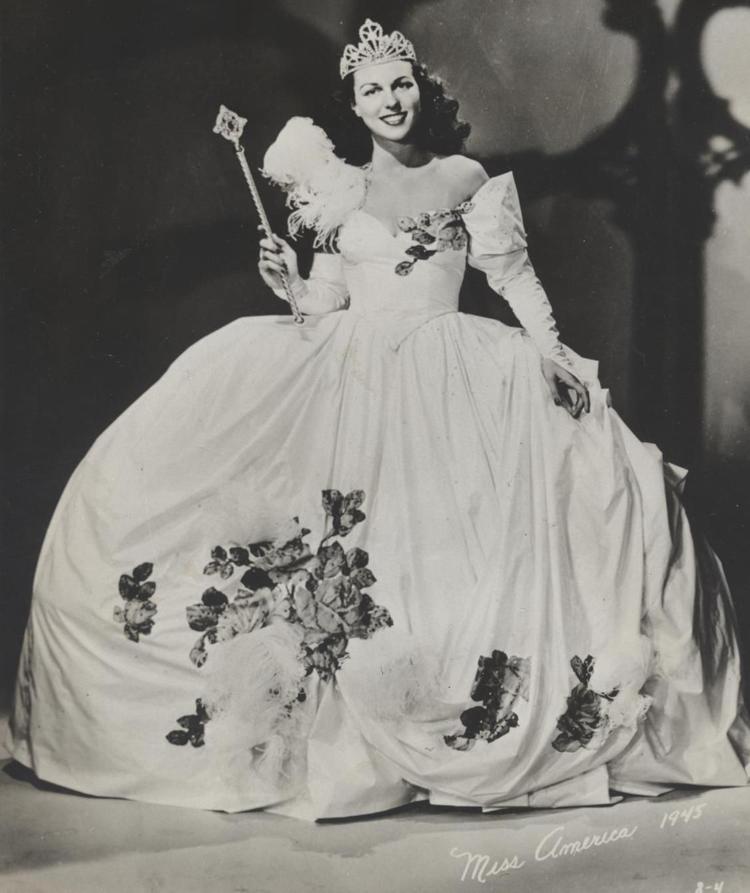 Miss America 1945 003_5553185
Miss America 1945_5553181

Miss America 1945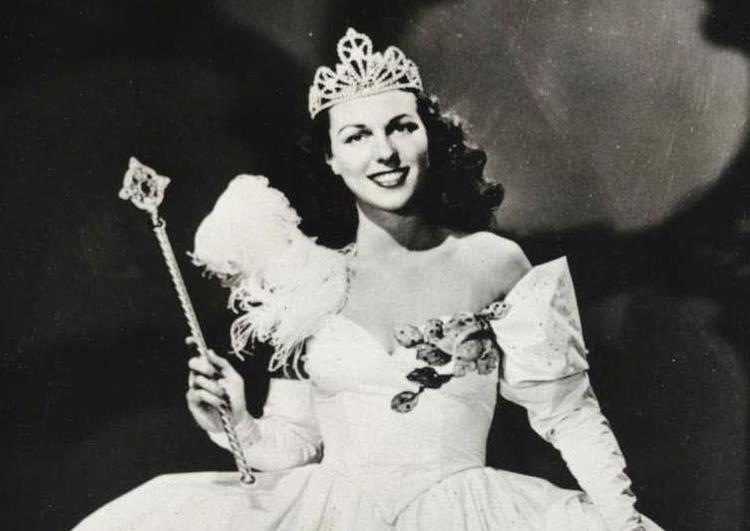 Miss America 1945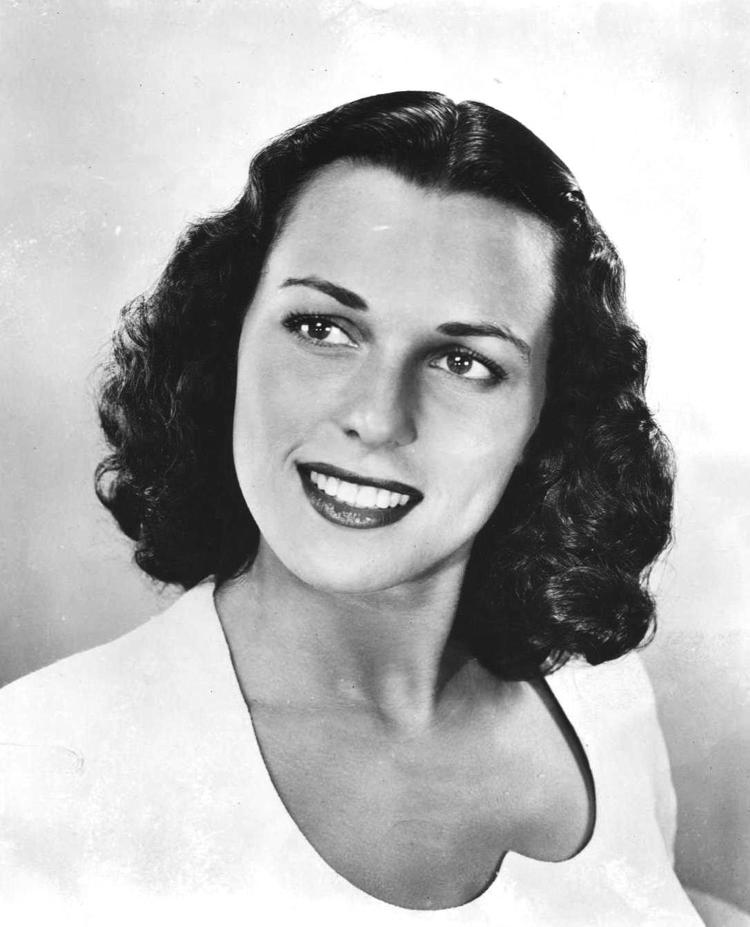 Miss America 1945 002_5553184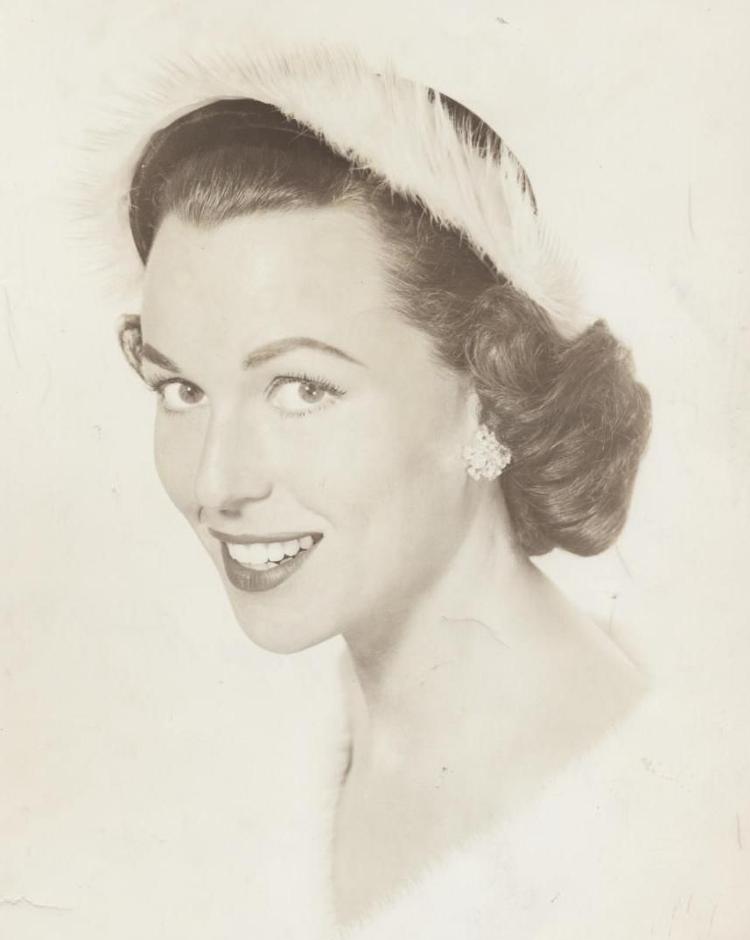 Bess Myerson, Helen Myerson, Sylvia Grace
Myerson
Miss America 1946 001_5553591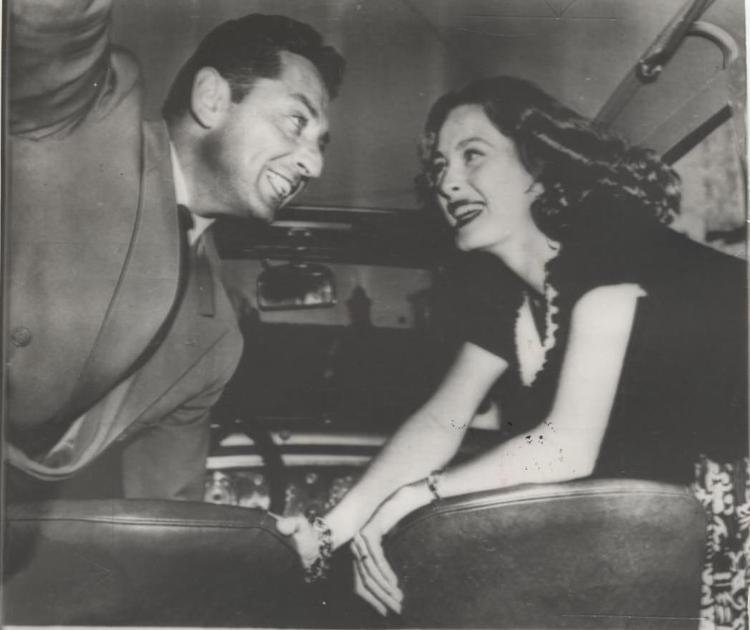 Miss America 1946_5553590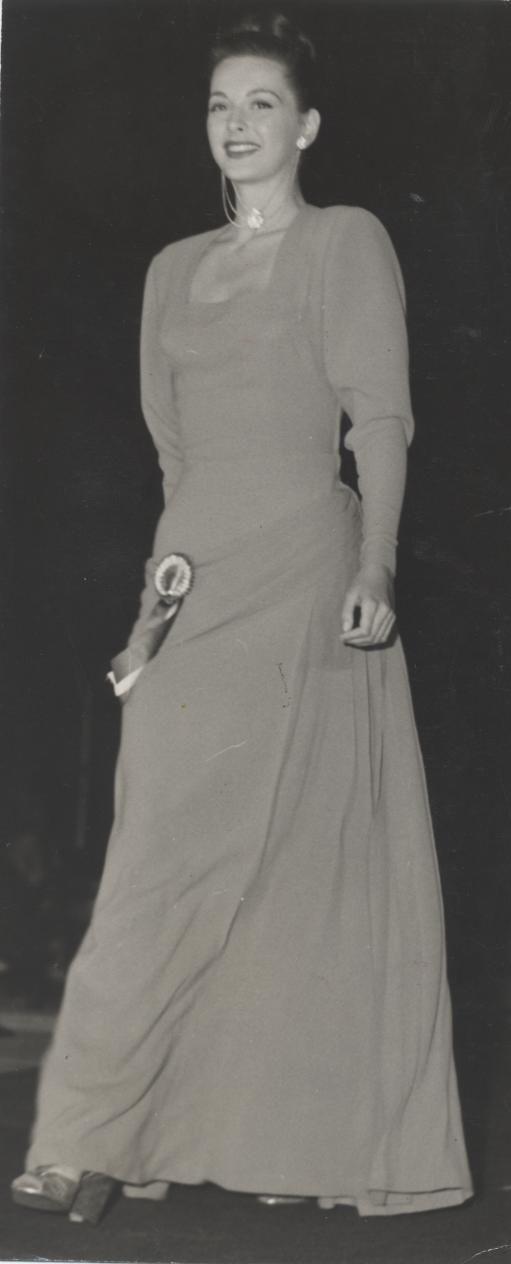 Miss America 1947 005_5553601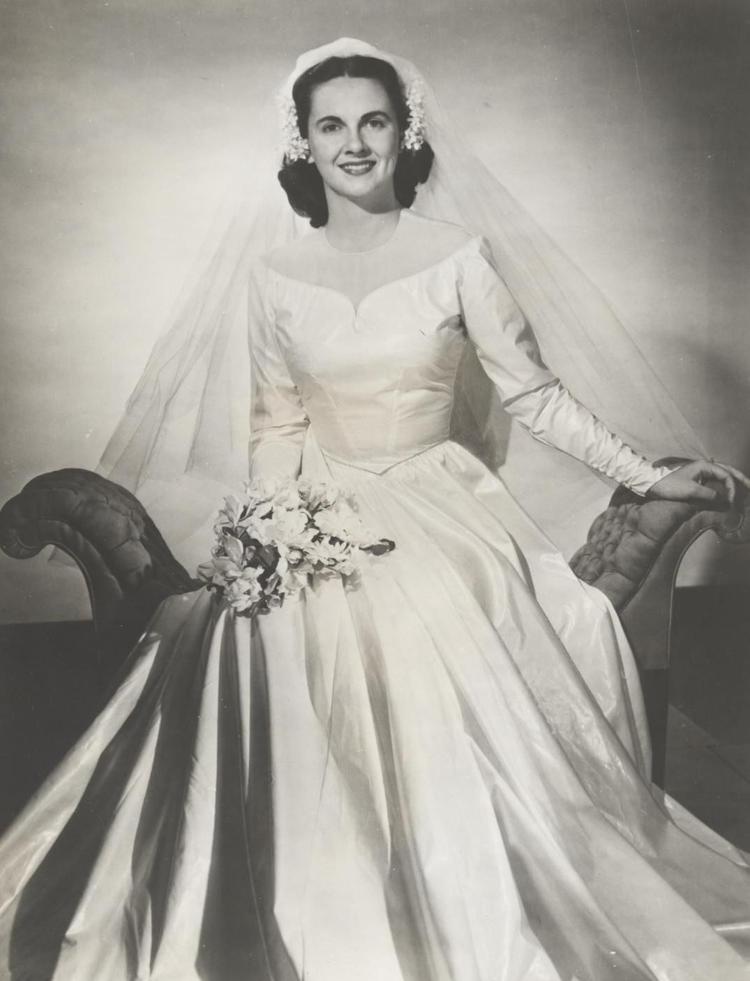 Miss America 1947 002_5553596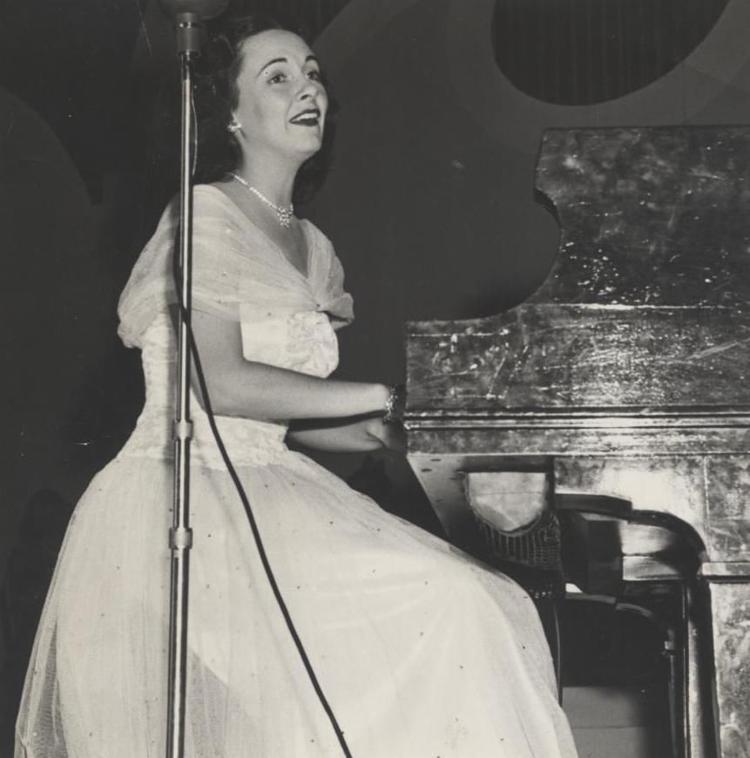 Miss America 1947 004_5553600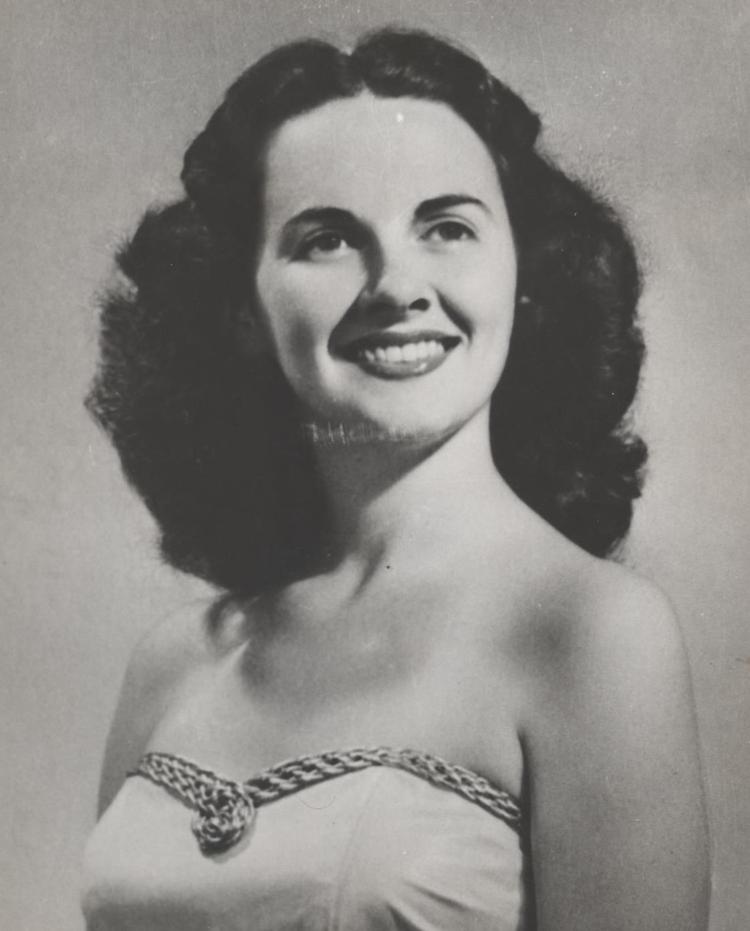 Miss America 1947_5553594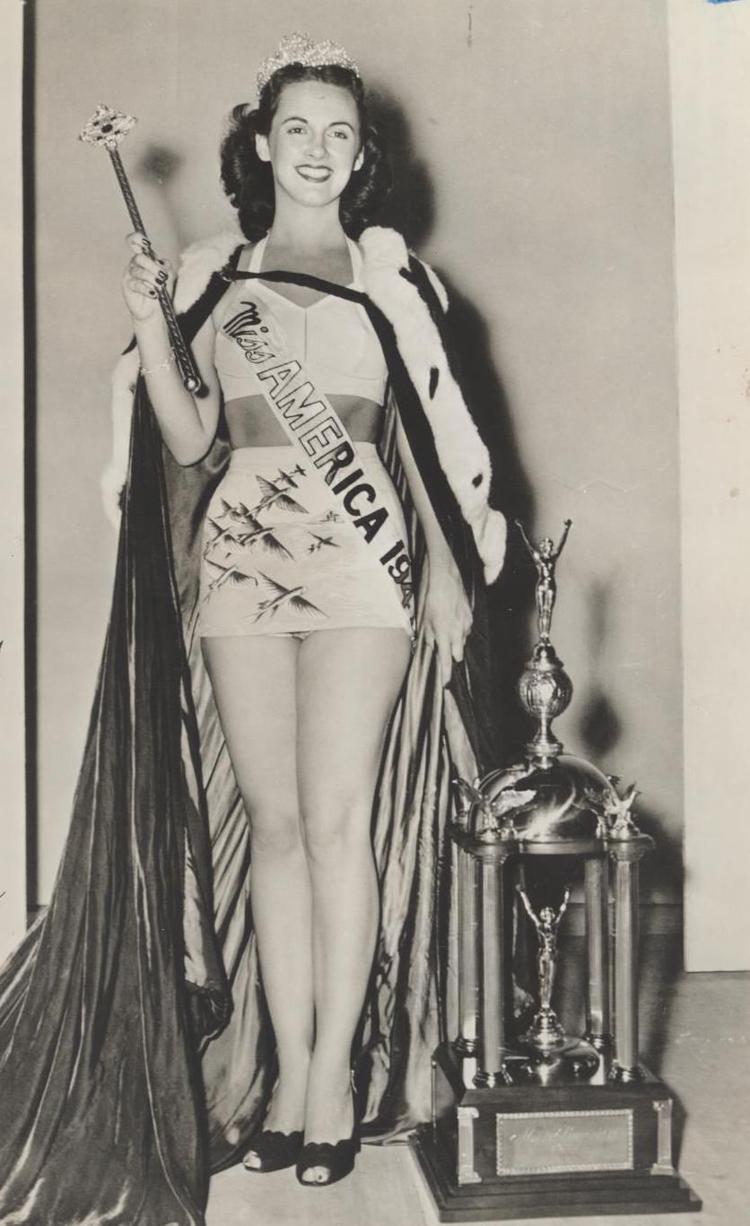 Miss America 1947
Miss America 1947 001_5553595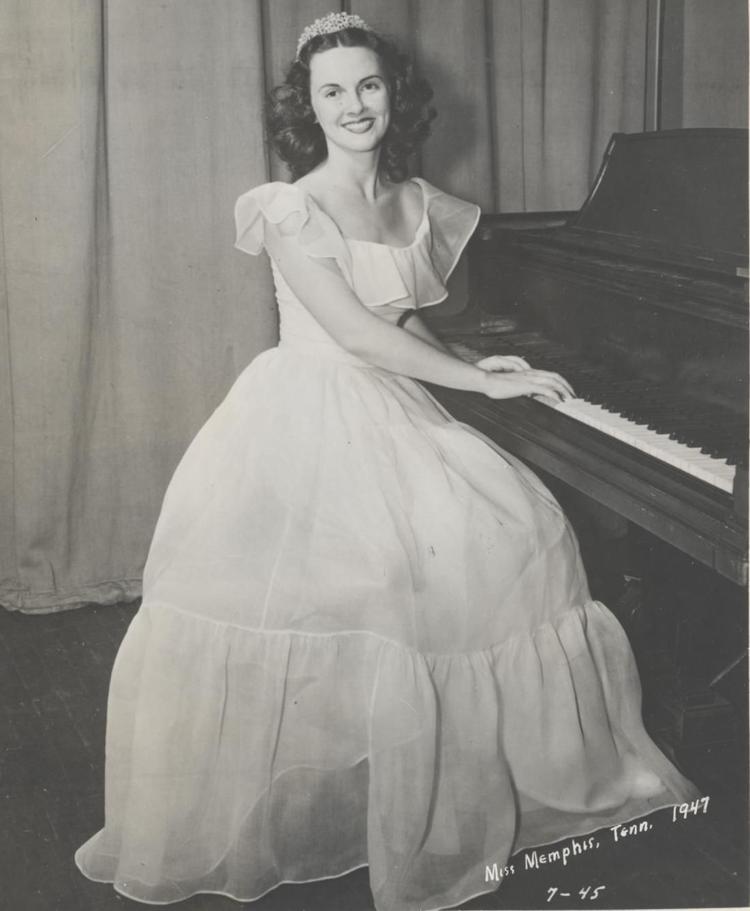 Miss America 1947_5553592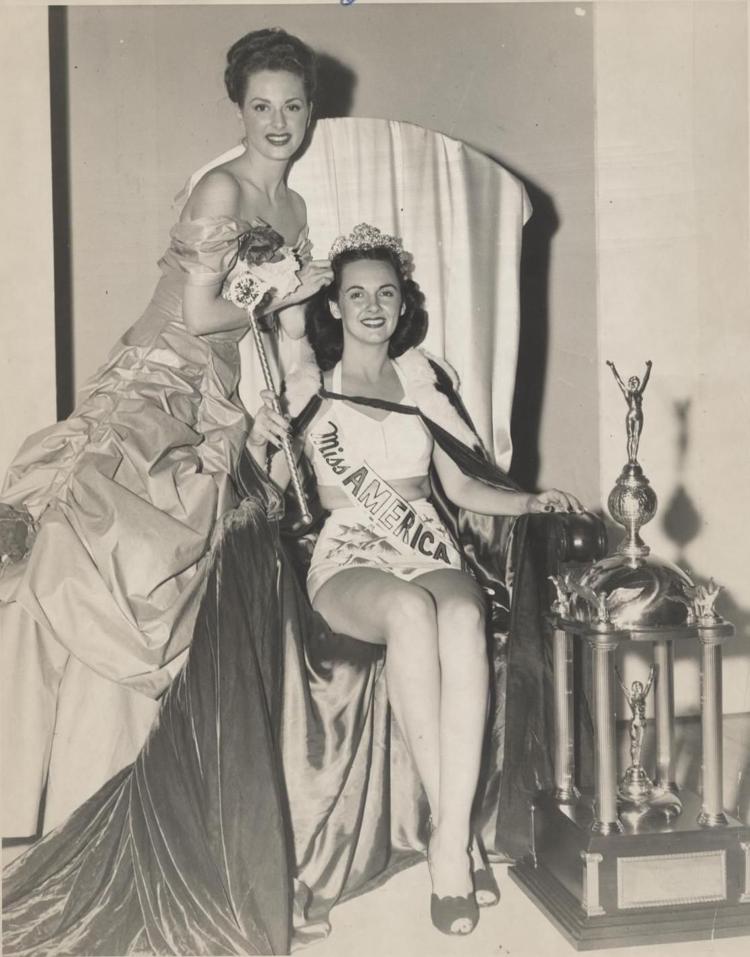 Miss America 1947 003_5553599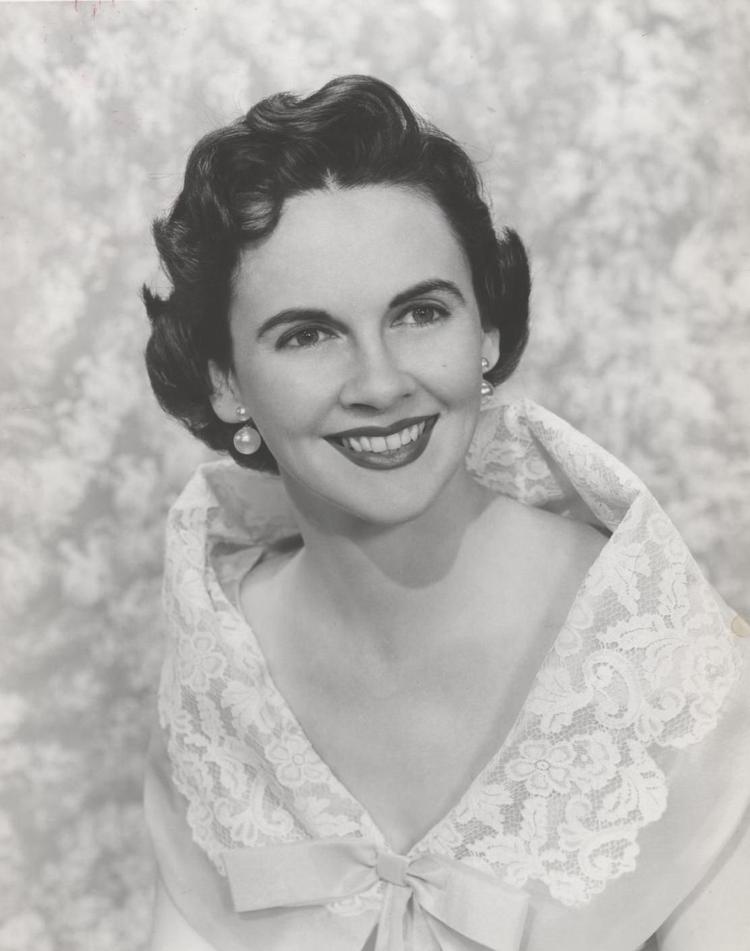 Miss America 1948 003_5553702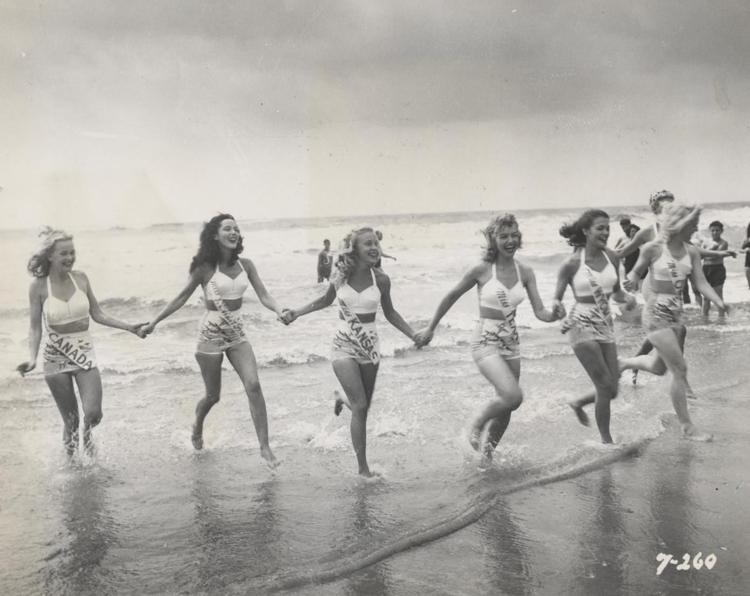 Miss America 1948 002_5553701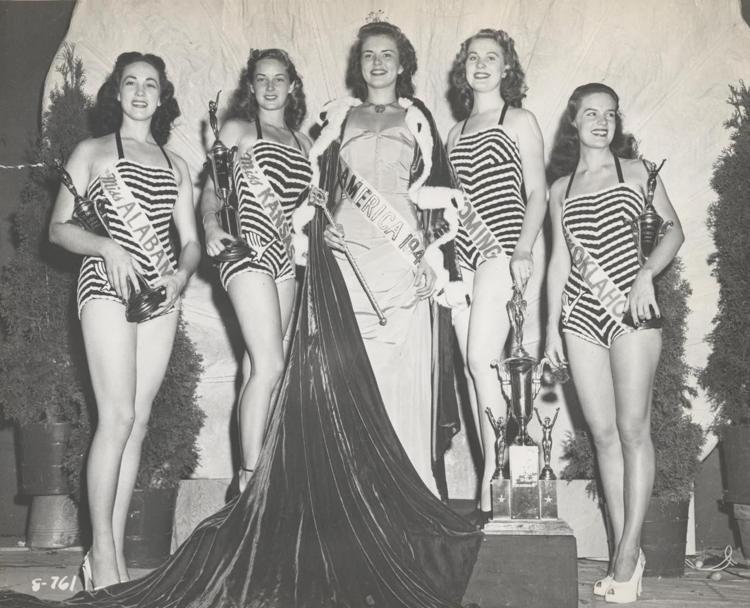 Miss America 1948_5553684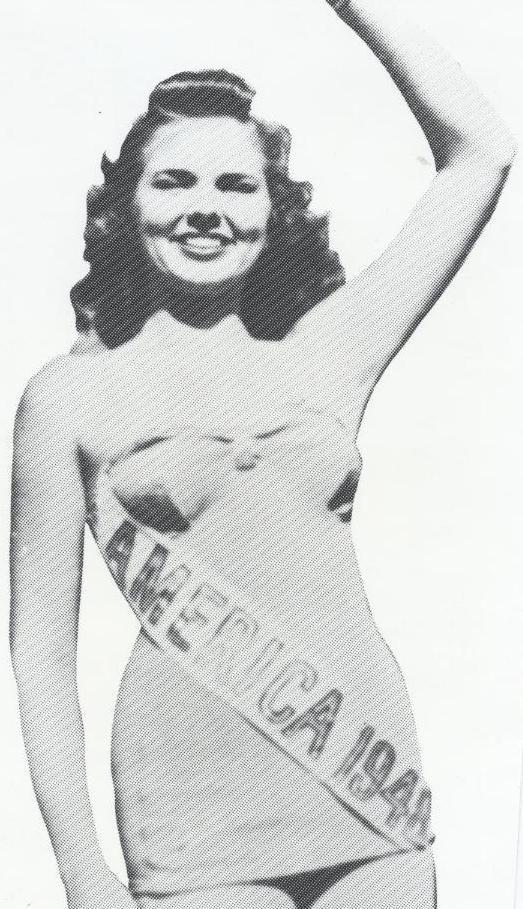 Miss America 1948 001_5553686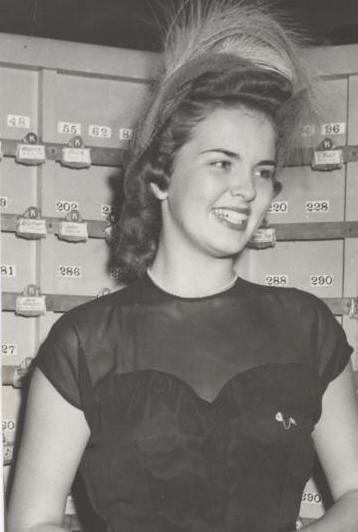 Miss America 1948 004_5553703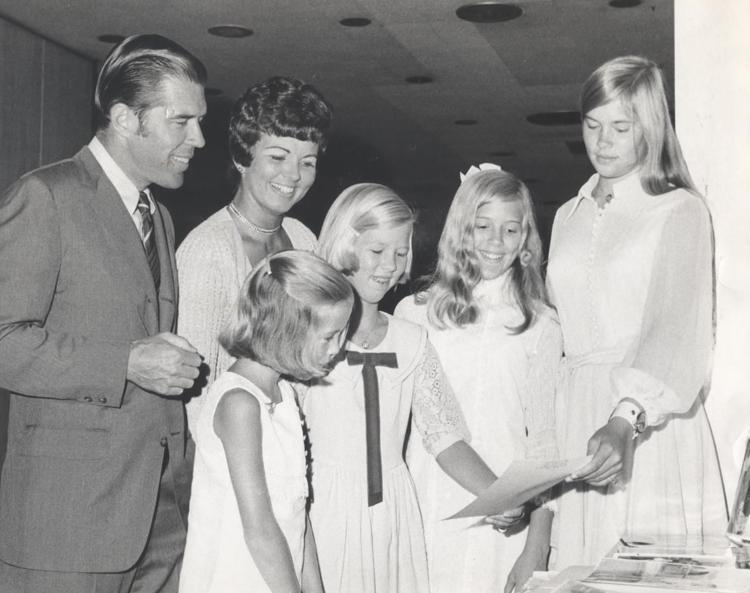 Miss America 1949 002_5553706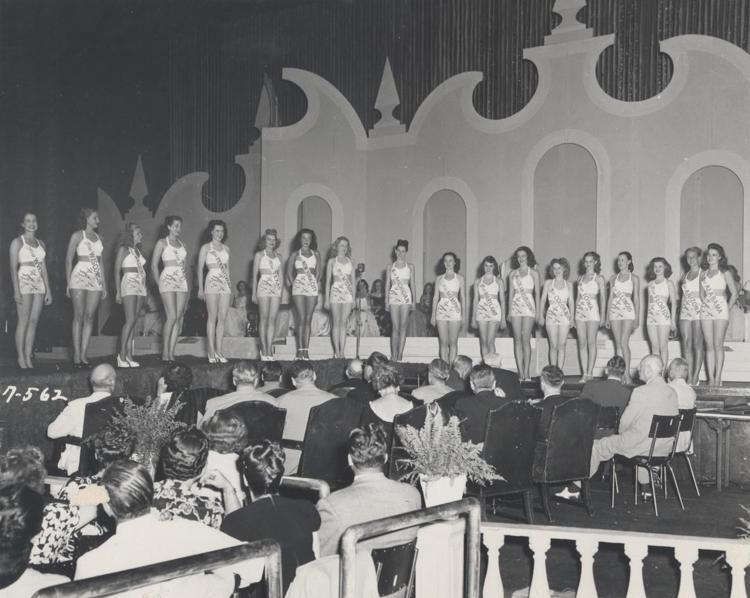 Miss America 1949 004_5553711
Miss America 1949_5553716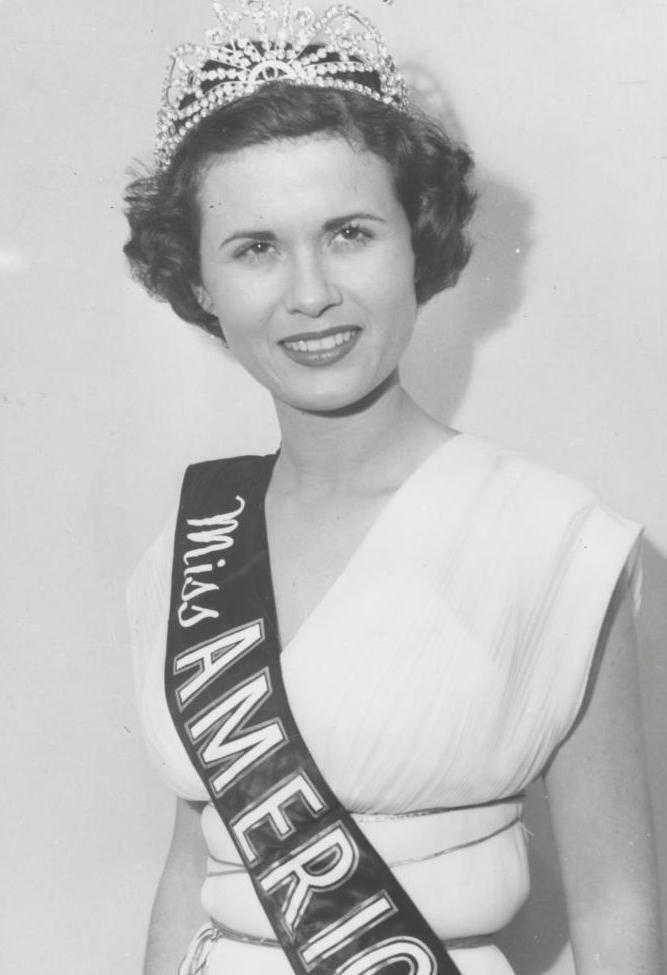 Miss America 1949 005_5553712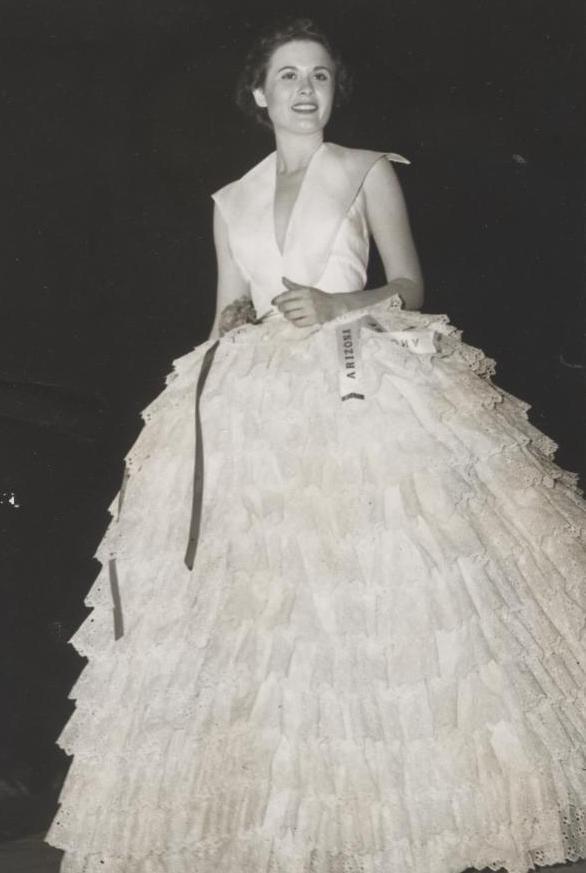 Miss America 1949 005_5553971
Miss America 1949 007_5553715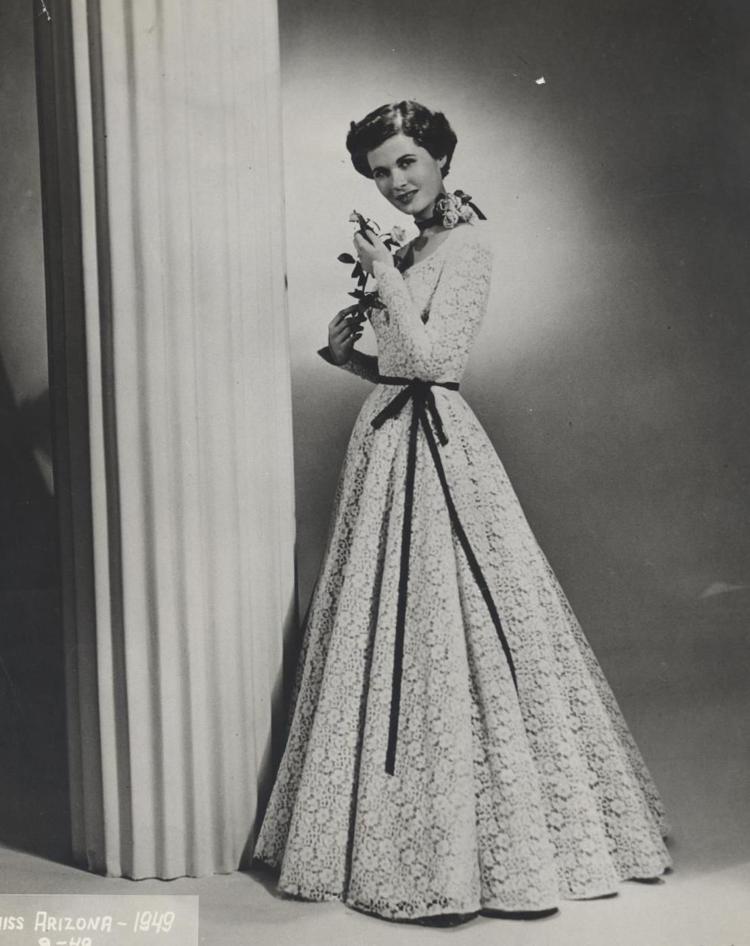 Miss America 1949 003_5553710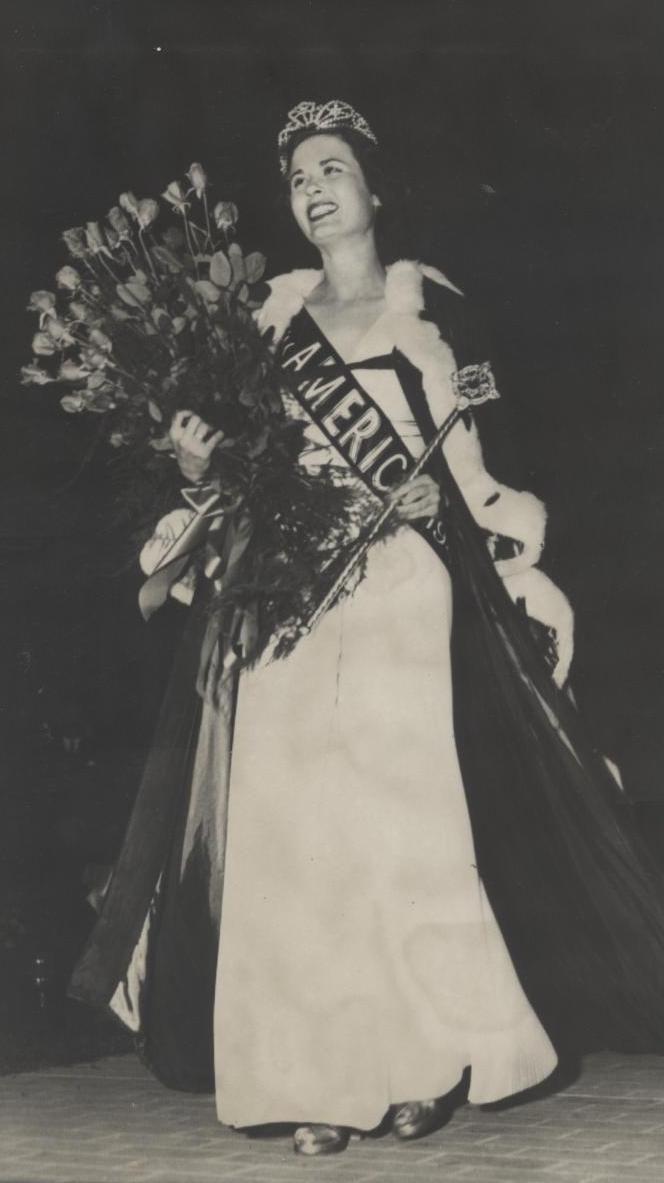 Miss America 1949 009_5553717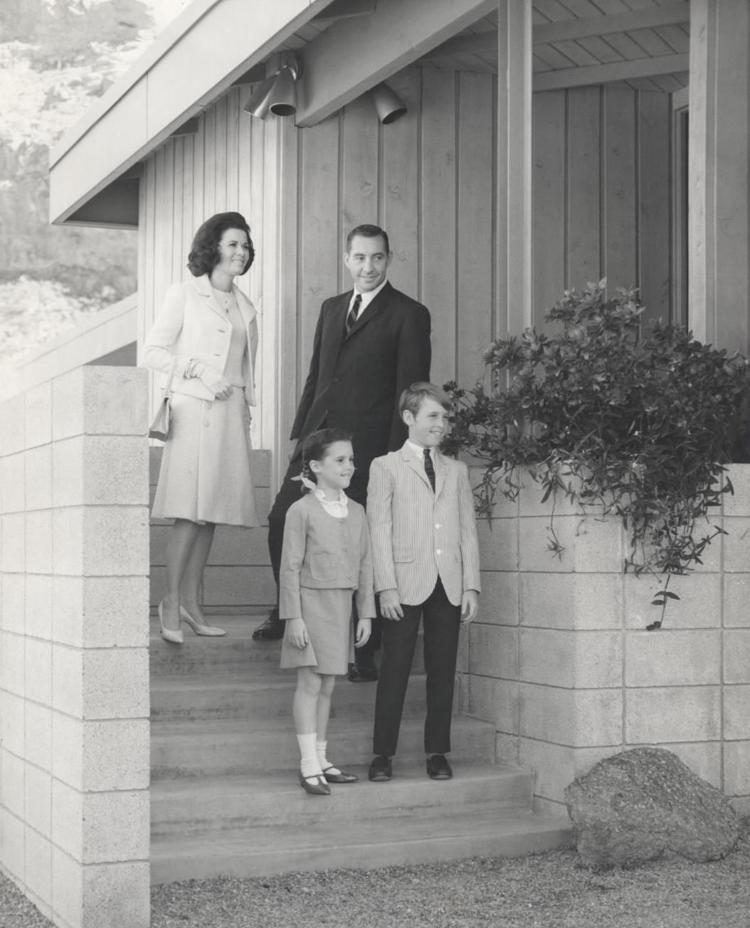 Miss America 1949 006_5553714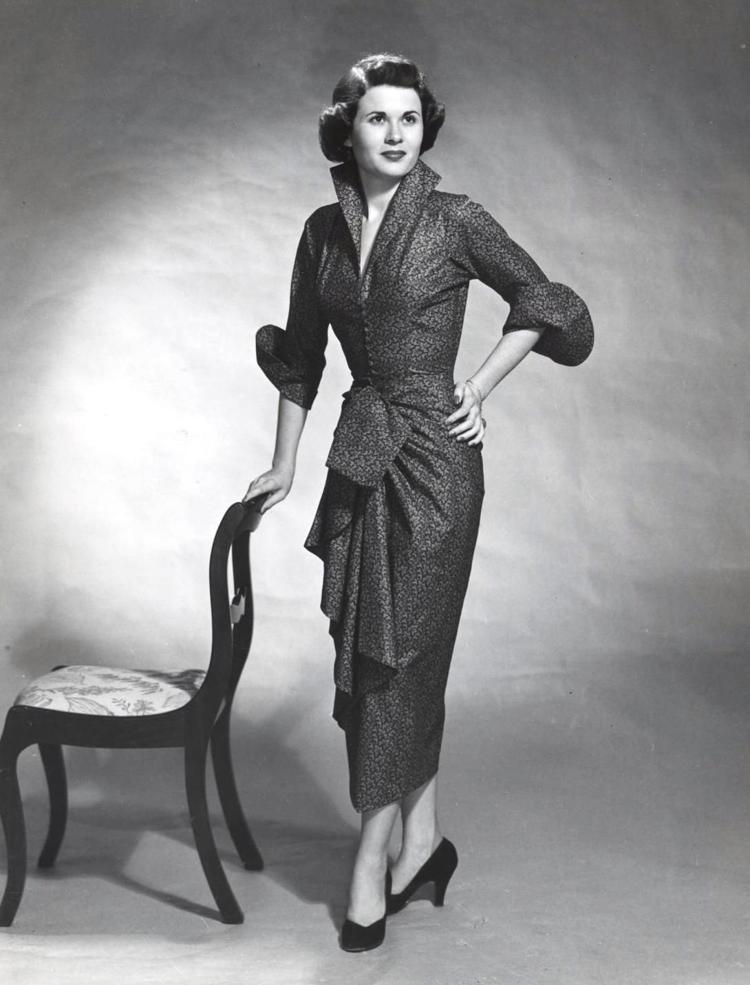 Bess Myerson, Barbara Wayne, Allen Wayne
Tara Woodside, 32, of Pennsville, Salem County, said the parade and competition is a "family affair."
Since 2009, she and her mother have been hosting a tradition inviting her young cousin, Madeline Grusemeyer, 14, and her friend, Abigail McFarland, 14, for a Miss America sleepover.
The gathering evolved, and now this year will be the fifth year Woodside drives a car in the parade.
"There's just something all-American about watching Miss America," she said.
For Chuck Naylor, 57, of Northfield, taking part in the Miss America parade is an opportunity to be part of the organization he has watched on TV since his childhood, and to combine that with his passion for classic cars.
Naylor belongs to a car club with his 1965 blue convertible Ford Mustang. Three years ago when a friend told him the parade was looking for additional drivers, he jumped right in.
"I love classic cars, I love what I do and it just rounds it off to being in parades," he said. "It's a neat experience."