One of the original and most debated categories of the Miss America Competition is being left in the past.
Miss America Board of Trustees Chairwoman Gretchen Carlson announced Tuesday morning the annual scholarship event no longer will feature a swimsuit competition. The organization also will revamp its evening gown section.
"We are no longer a pageant, we are a competition," Carlson announced Tuesday morning on ABC's "Good Morning America."
The Miss America Competition will return to Boardwalk Hall Sept. 6-9. It will be broadcast on ABC starting at 9 p.m. Sept. 9, with the crowning shortly before 11 p.m.
Carlson said the organization no longer will judge contestants on their outward physical appearances and the changes will go into effect for this year's competition.
In its place, candidates will participate in a live interactive session with the judges, highlighting their achievements and goals in life, according to a news release from the Miss America Organization.
For the evening gown portion of the competition, candidates will now have the freedom to wear the attire of their choosing while discussing how they will advance their platforms.
"We want to be open, transparent and inclusive to women who did not feel comfortable participating in our competition before," Carlson said.
Carlson took over as chairwoman of the Miss America board in January after an email scandal in December in which previous Miss America officials mocked winners' intelligence, looks and sex lives.
Former CEO Sam Haskell, Chief Operating Officer Josh Randle, board Chairwoman Lynn Weidner and several other board members resigned after thousands of Miss America supporters signed a petition started by Miss America 2013 Mallory Hagan.
The last swimsuit competition at Miss America 2018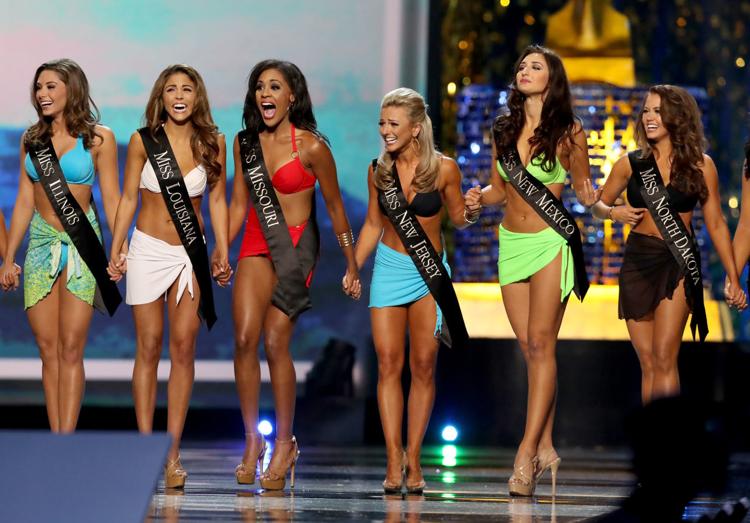 -- HIDE VERTICAL GALLERY ASSET TITLES --
Miss America Protests 1968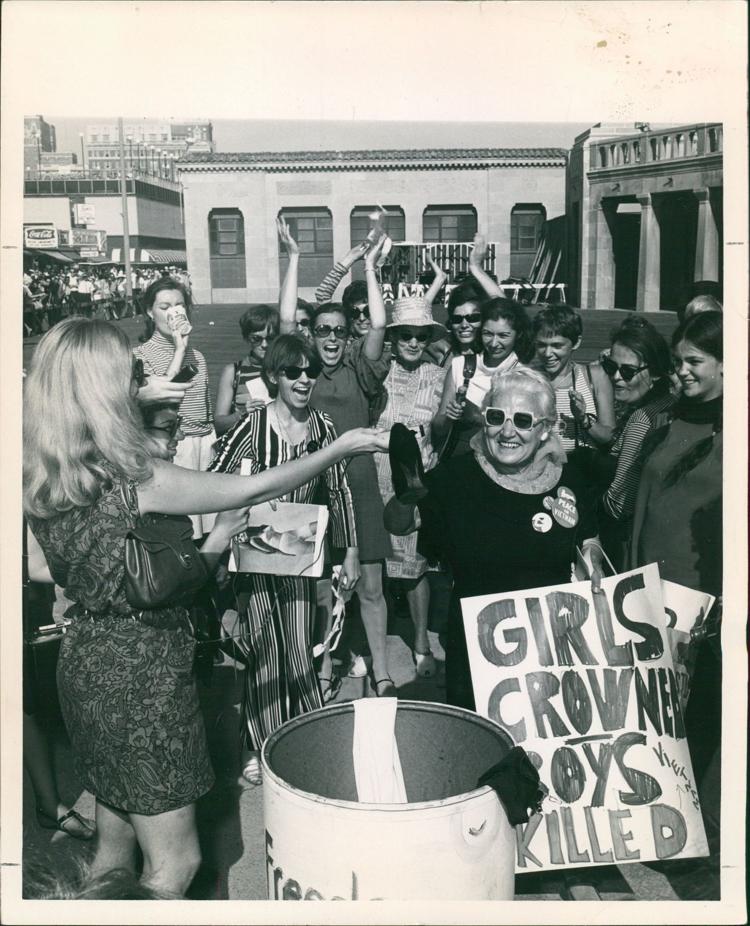 S12 Miss America Finale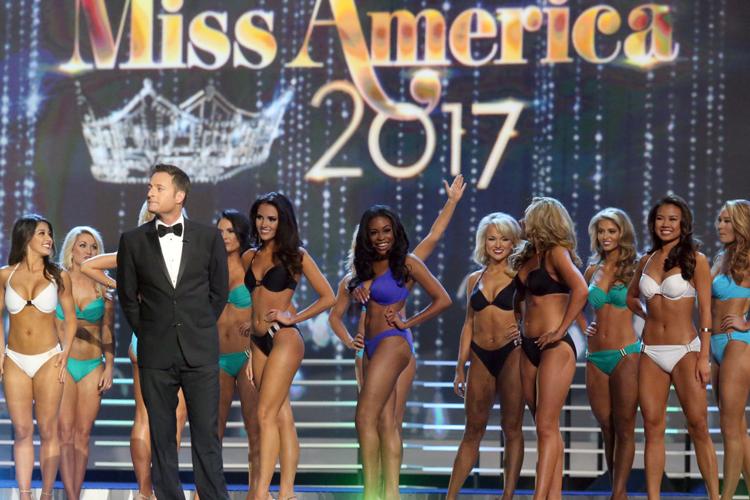 S12 Miss America Finale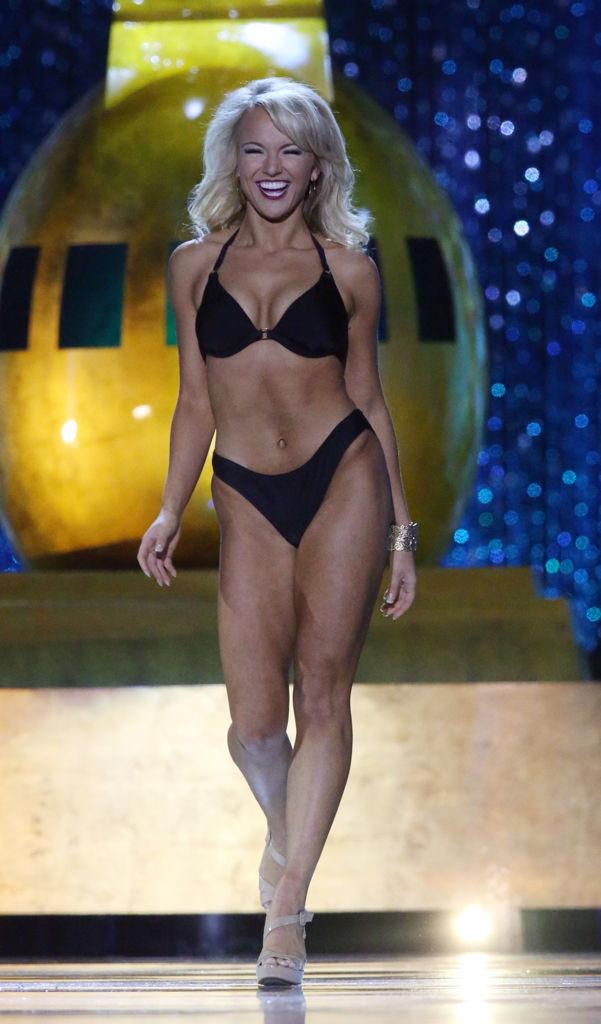 s08 miss a prelim 2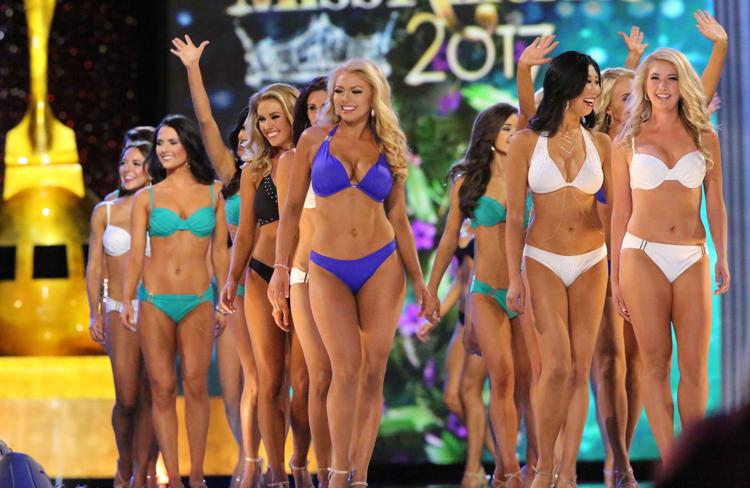 Miss America 2018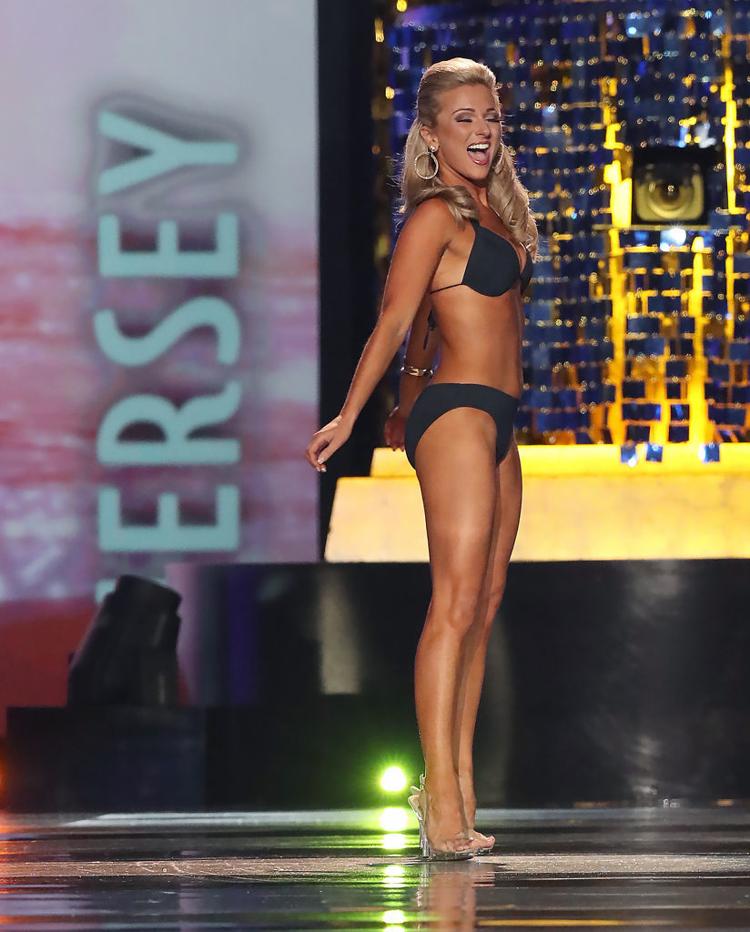 Miss America 2018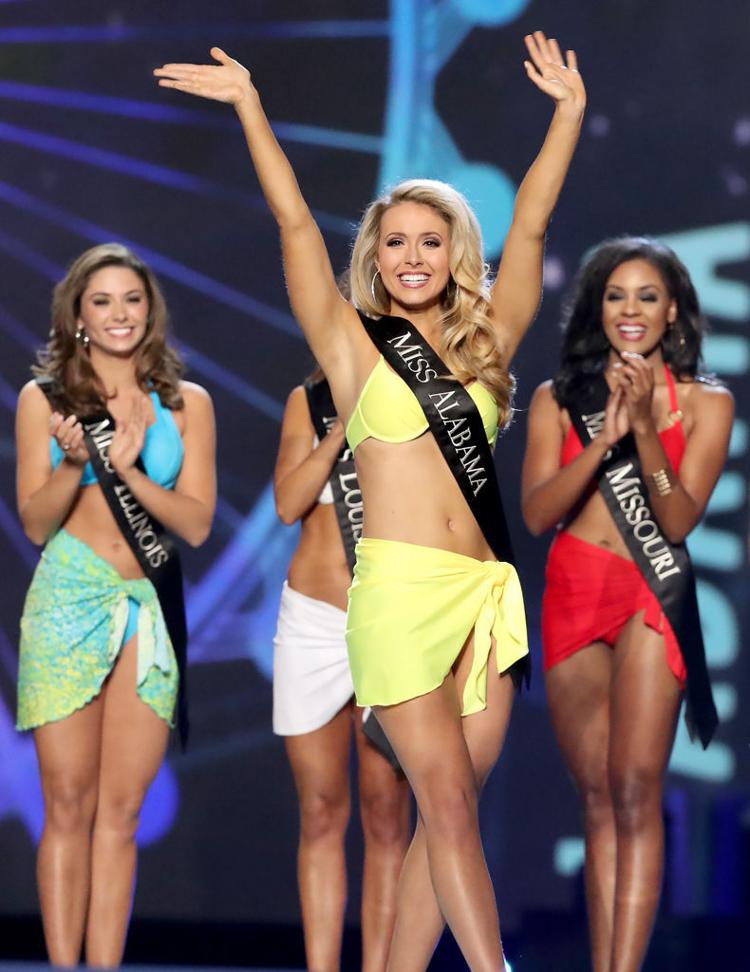 MISS FINAL SWIMSUIT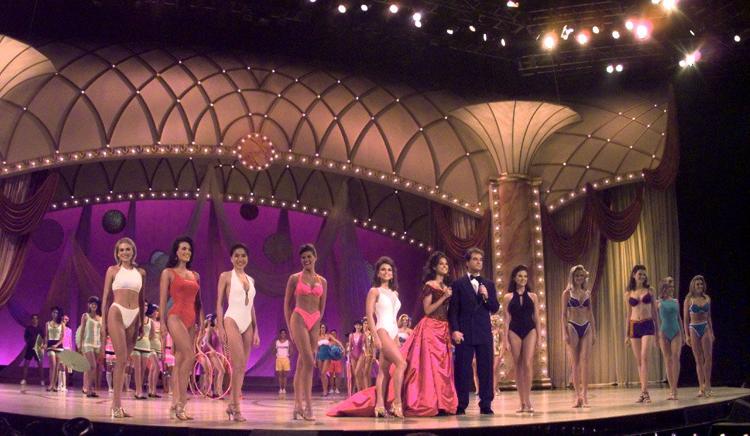 Look back at Miss America 1922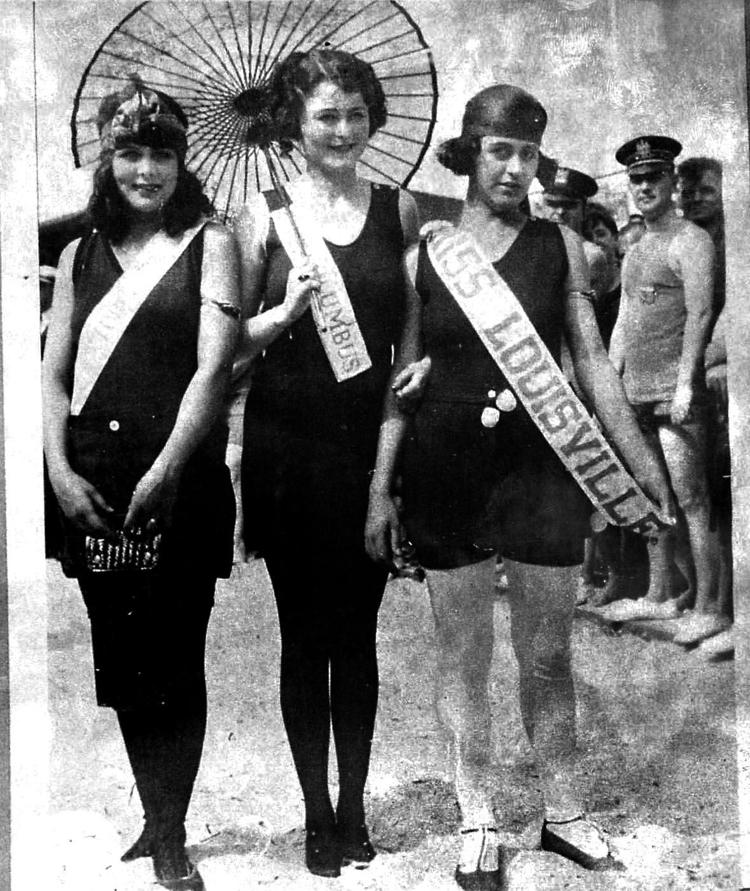 Look back at Miss America 1922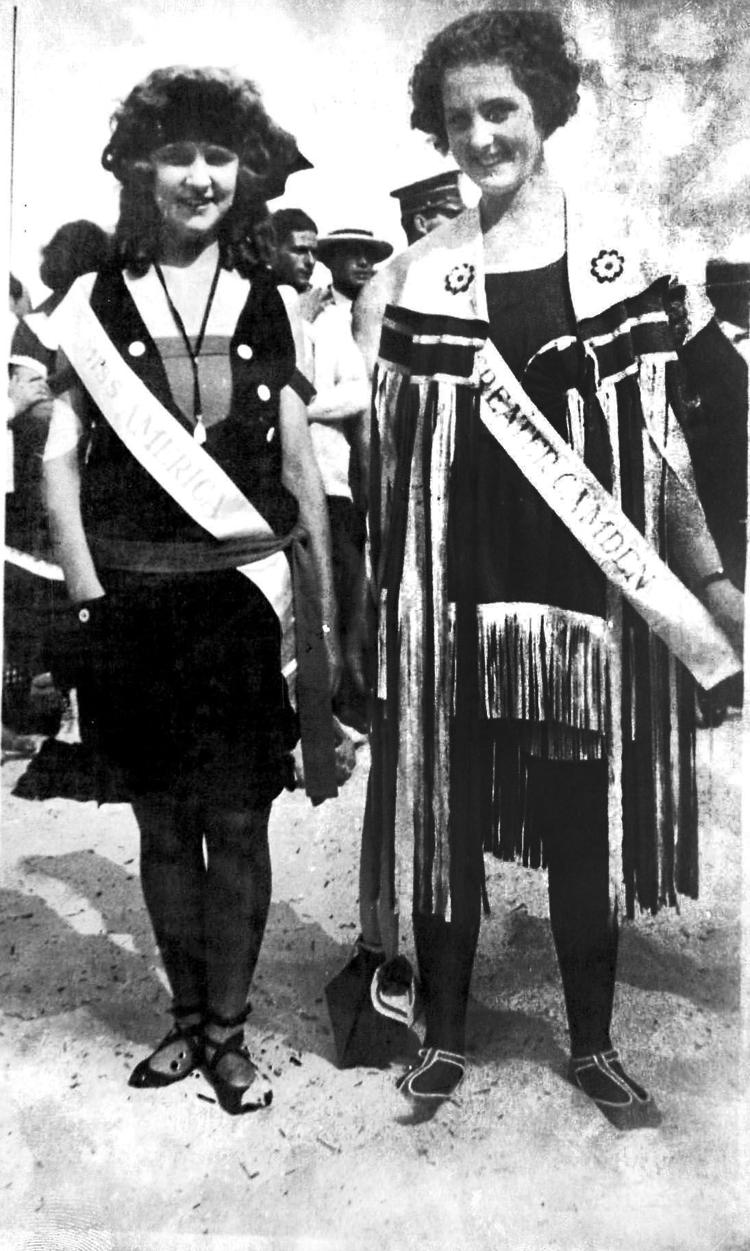 Look back at Miss America 1965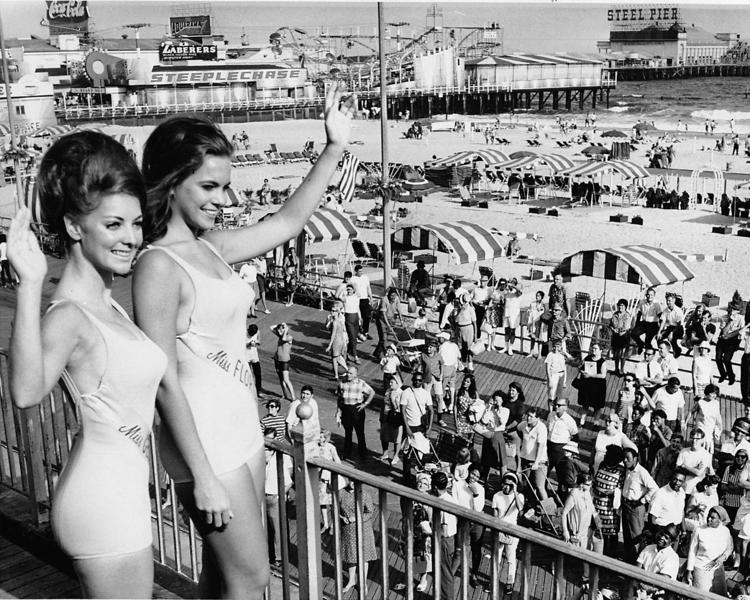 Look back at Miss America 1965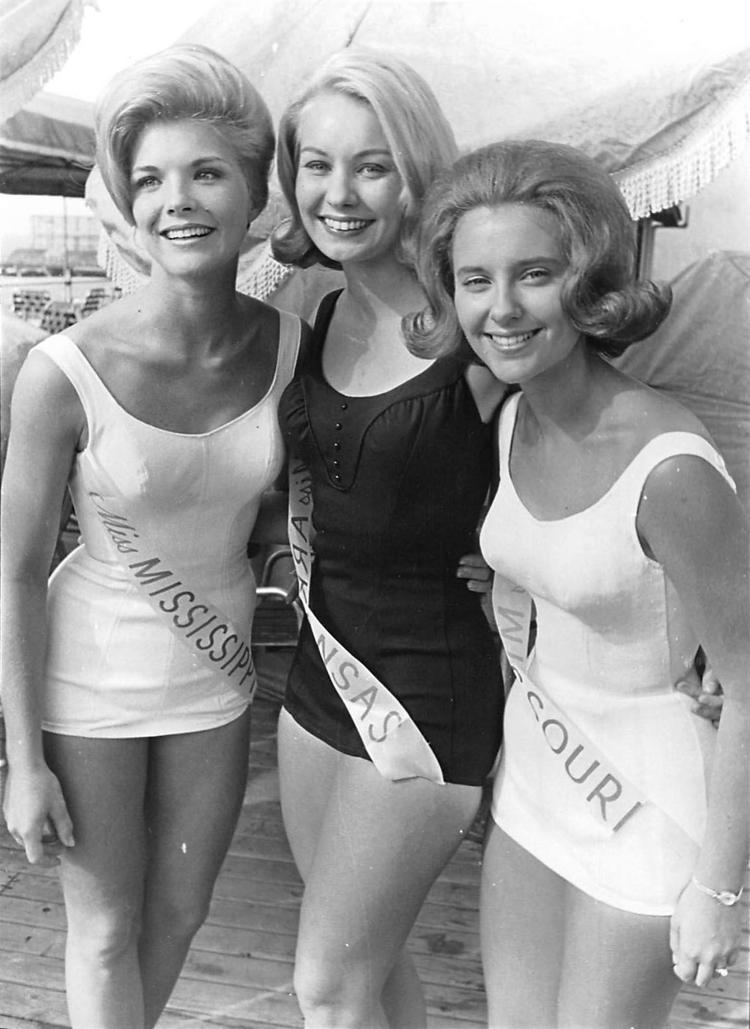 Miss A 1971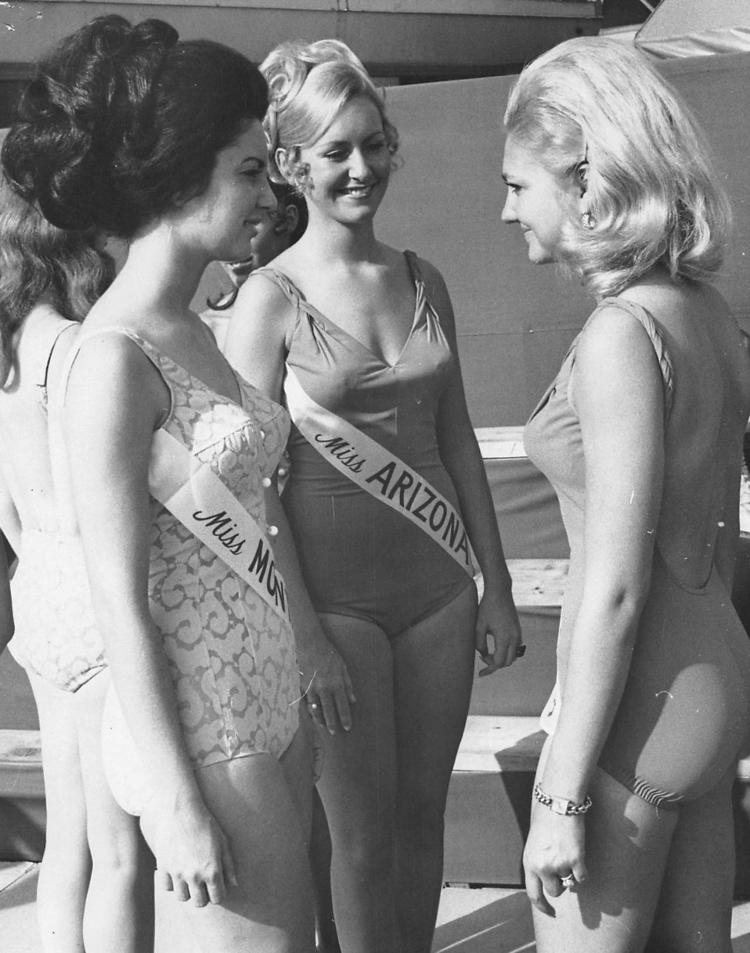 Miss A 1971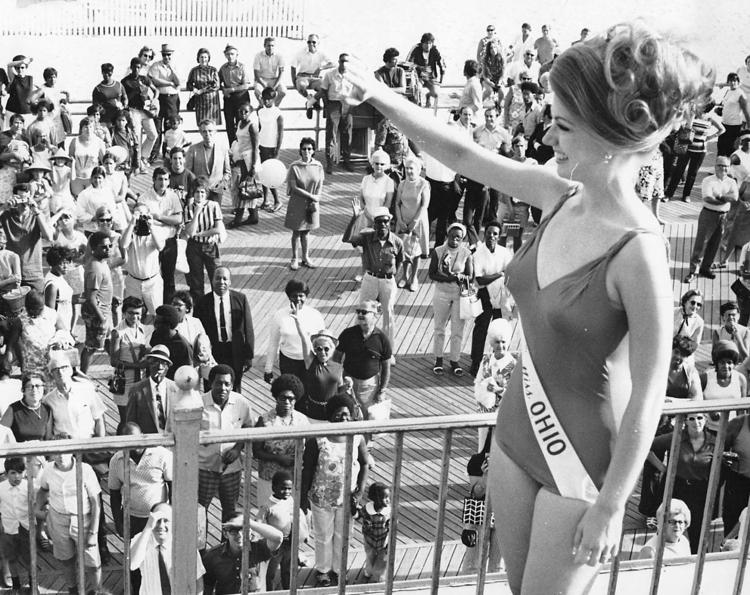 Miss A 1971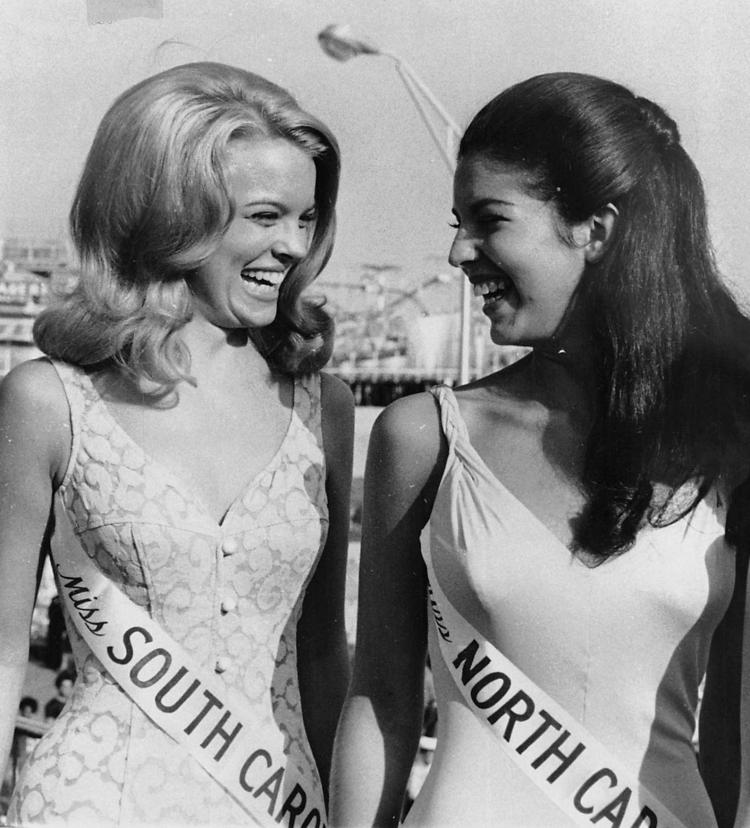 Miss A 1971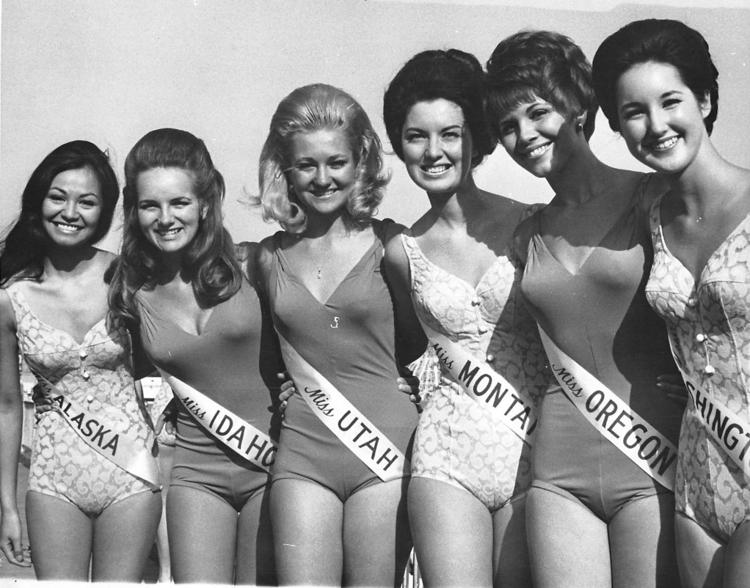 Miss America Pageant 1967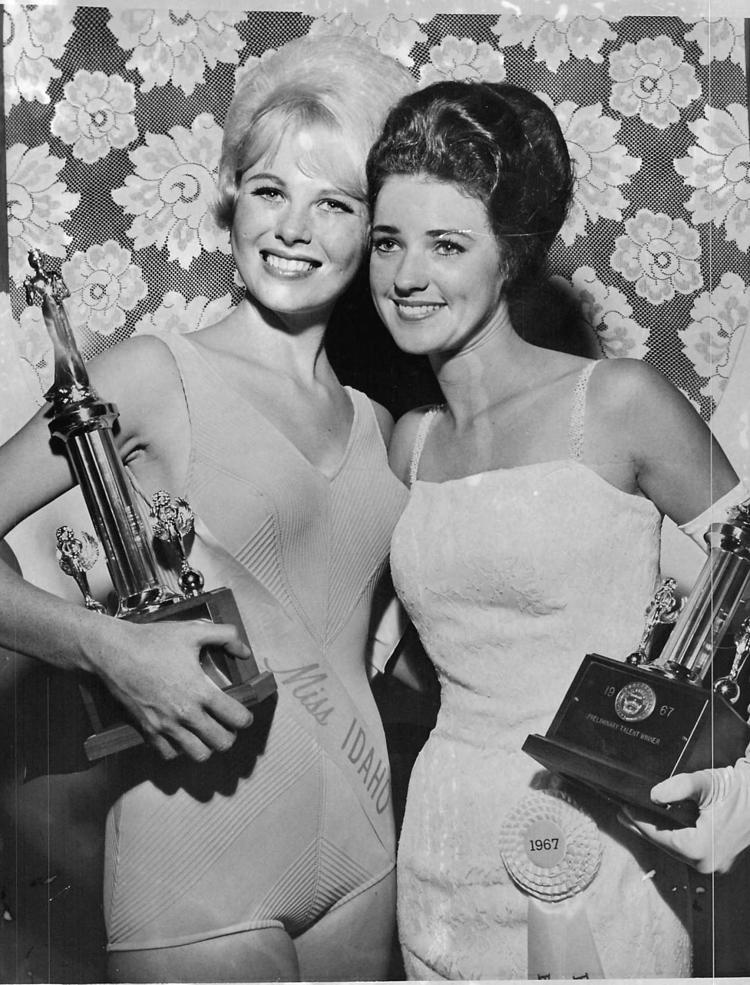 Look back at Miss America 1924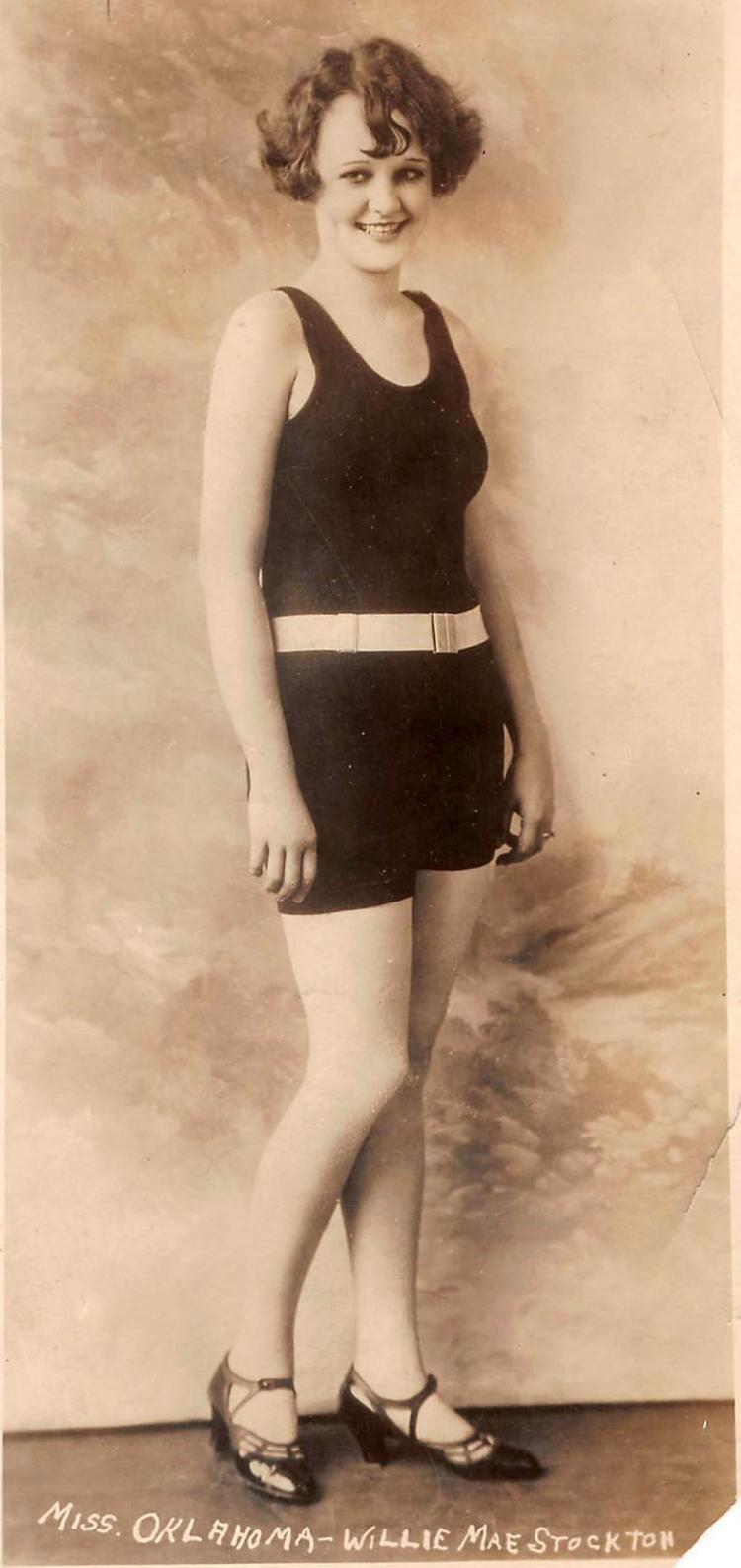 Miss A Original talent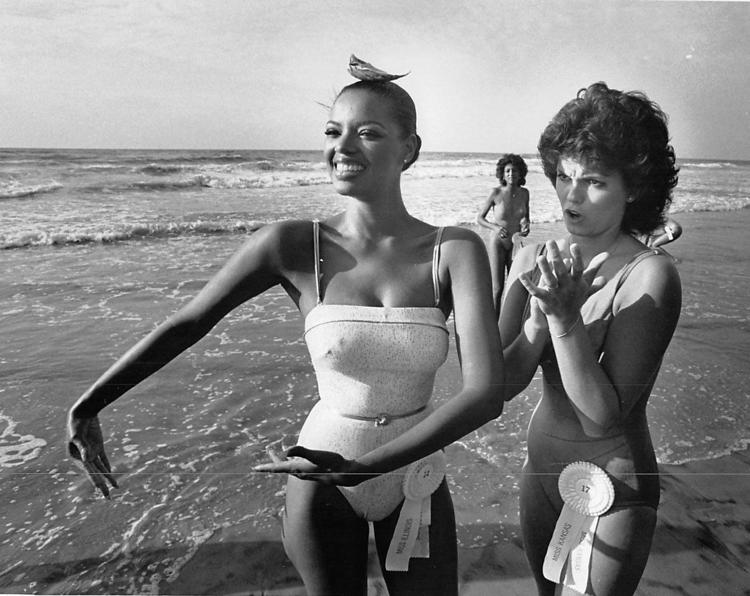 Miss America 1987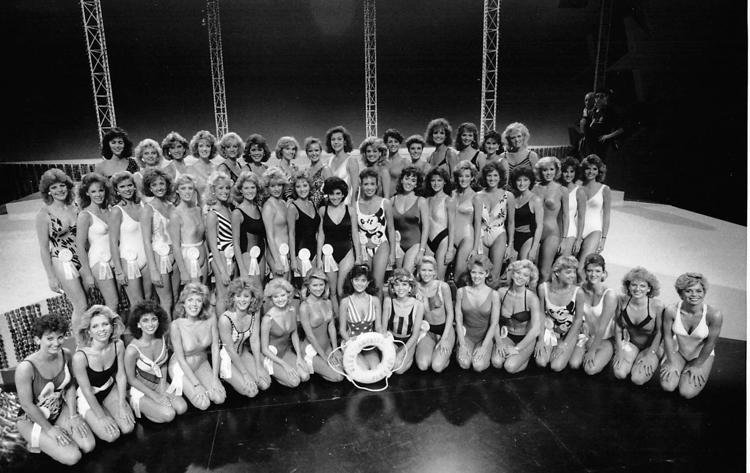 Miss America 1987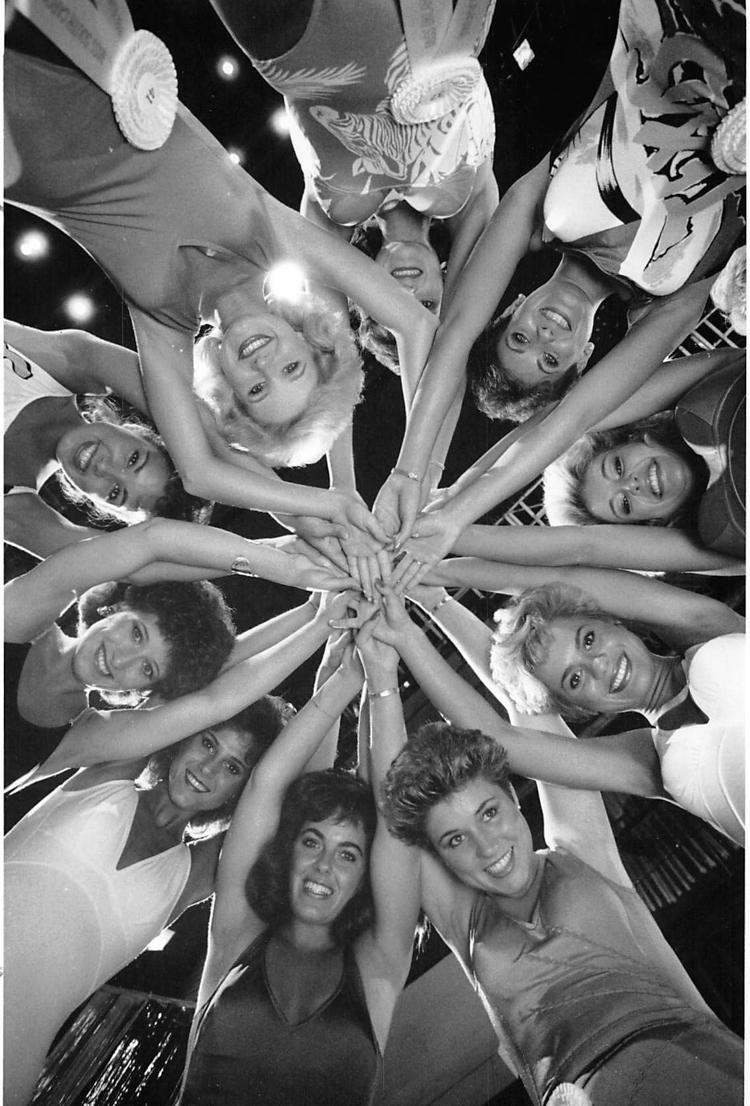 MISSA04 CROWN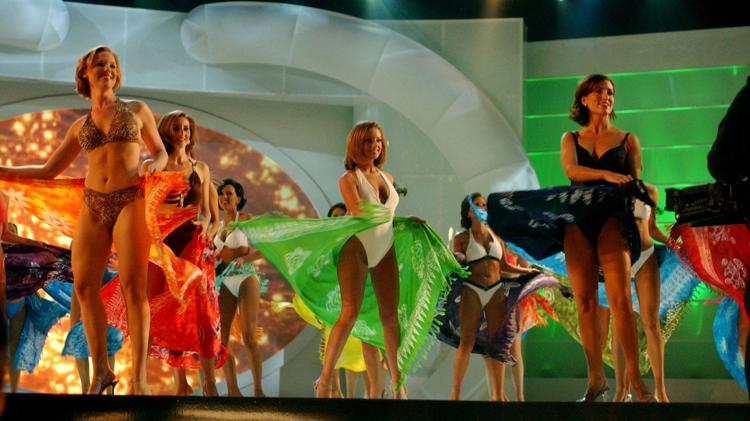 MISSA04 CROWN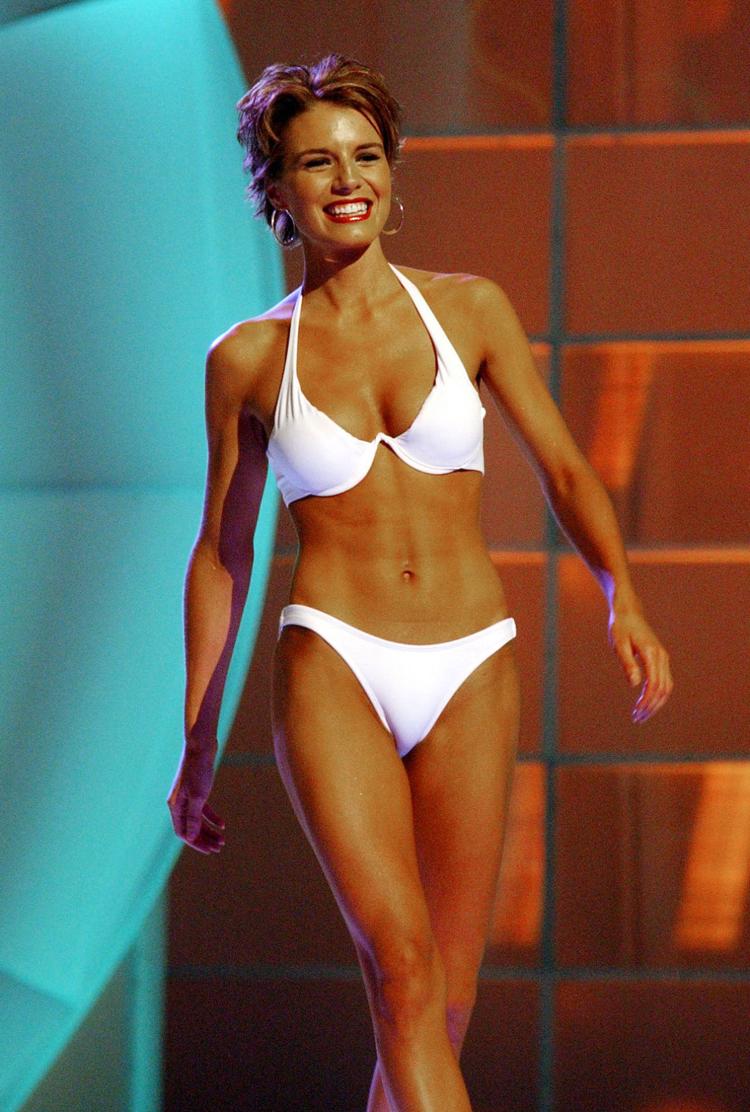 MISSA03_CROWN.84324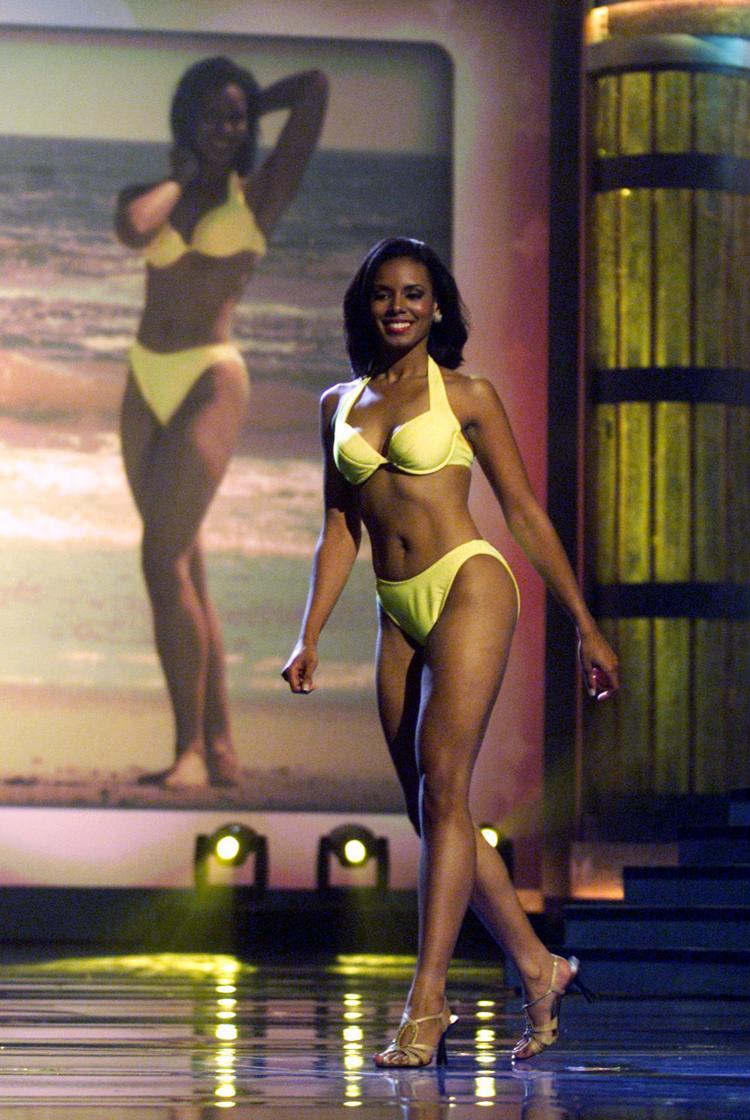 MISSA03CROWN.84325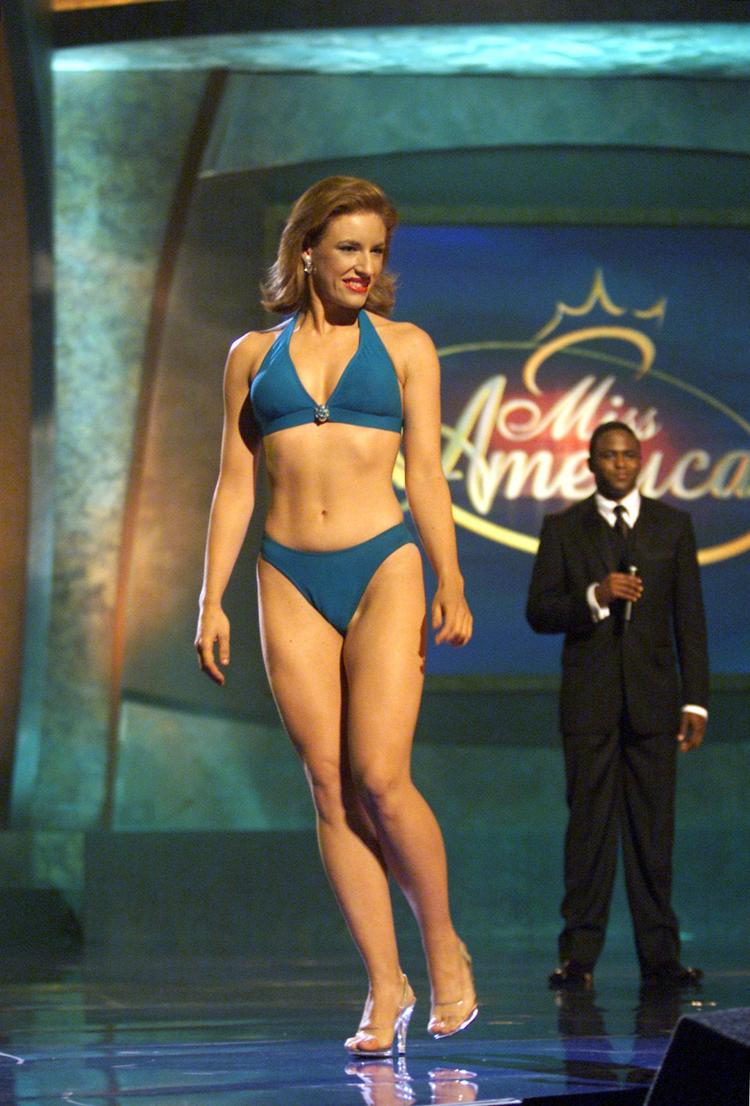 Miss America 1942 004_5552802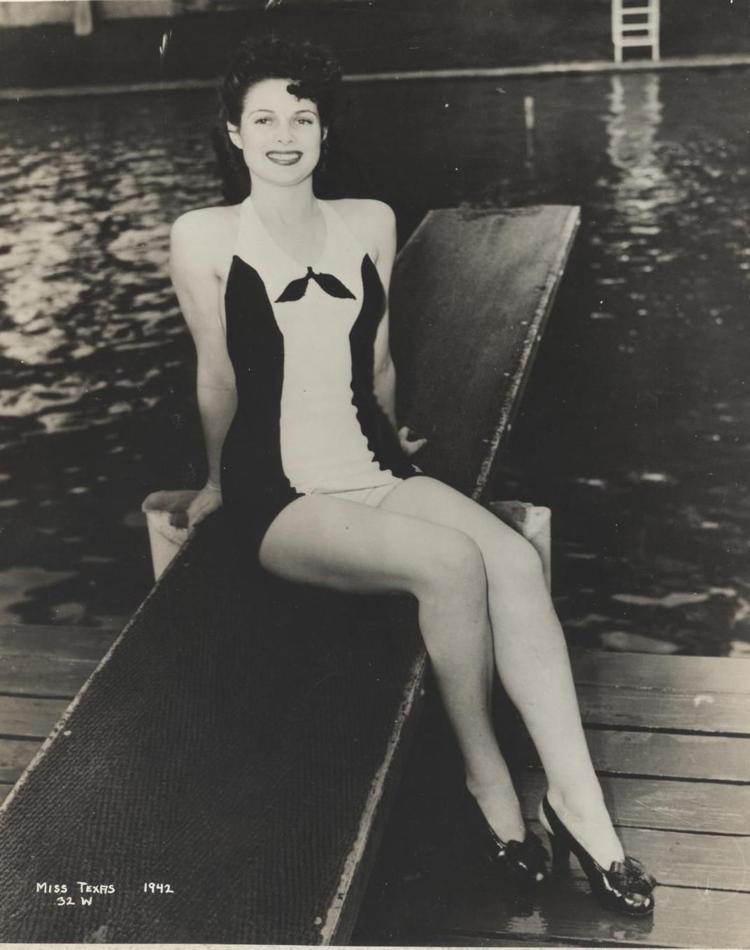 Miss America 1942 002_5552799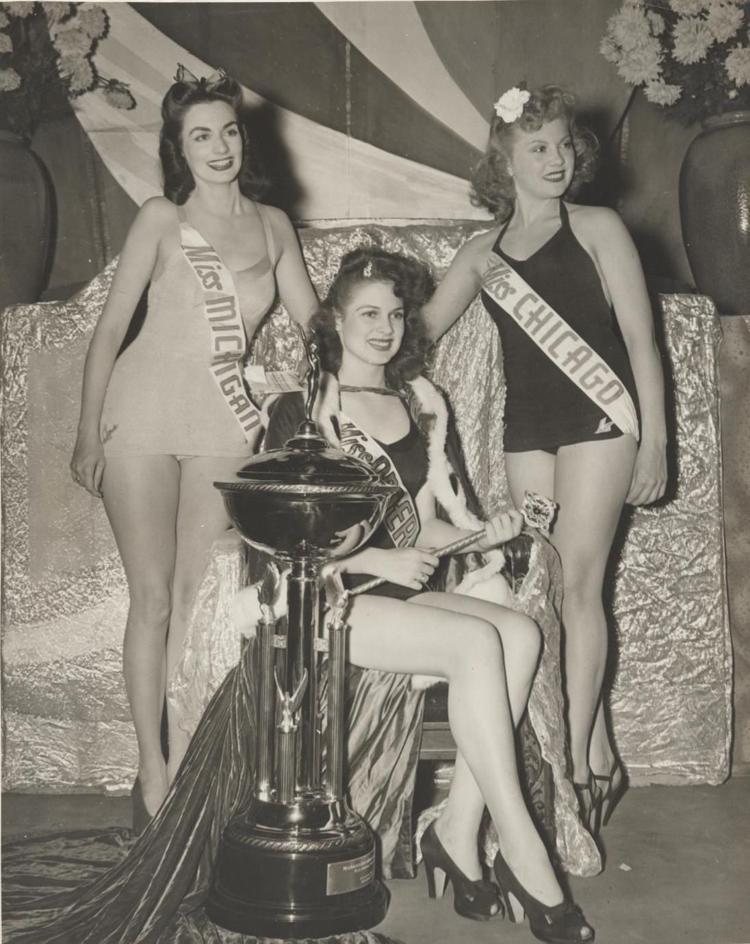 Miss America 1942_5552794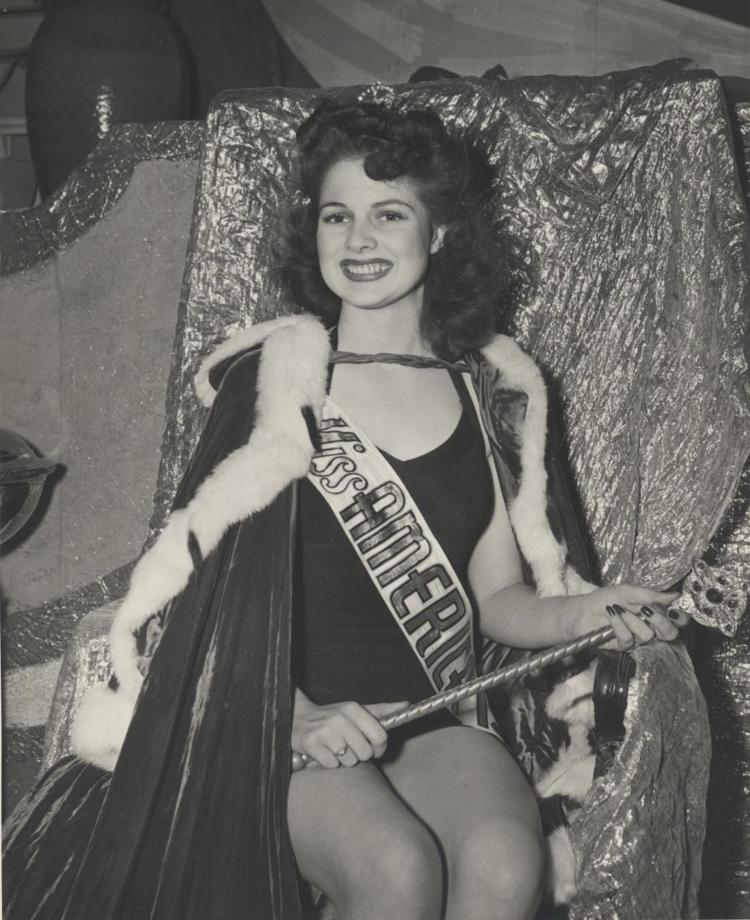 Miss America 1942 005_5552803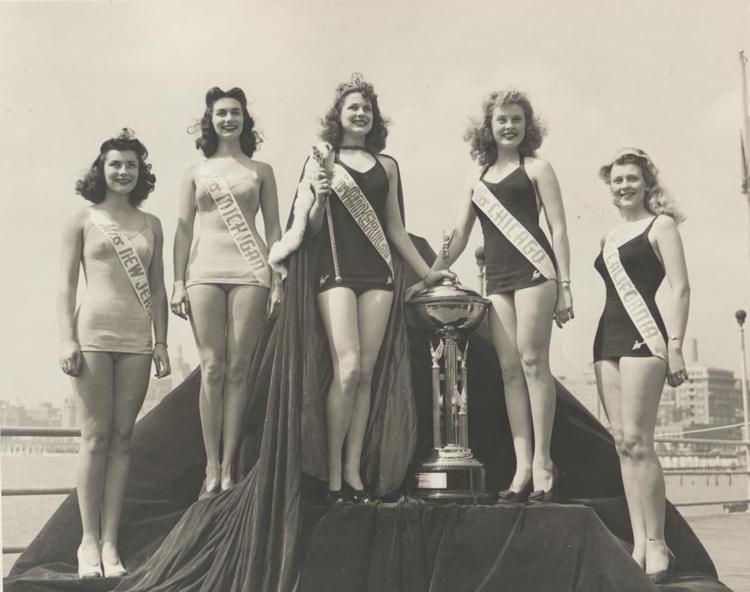 Miss America 1942 003_5552801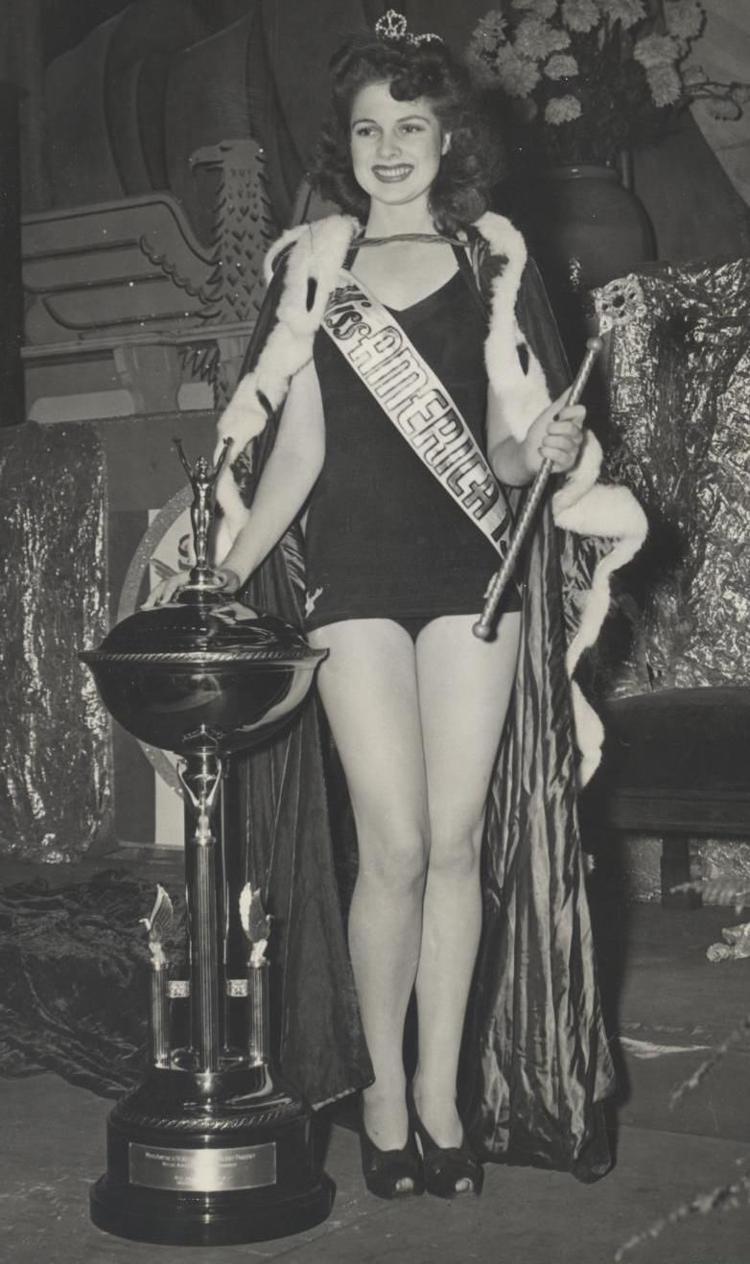 Miss America 1947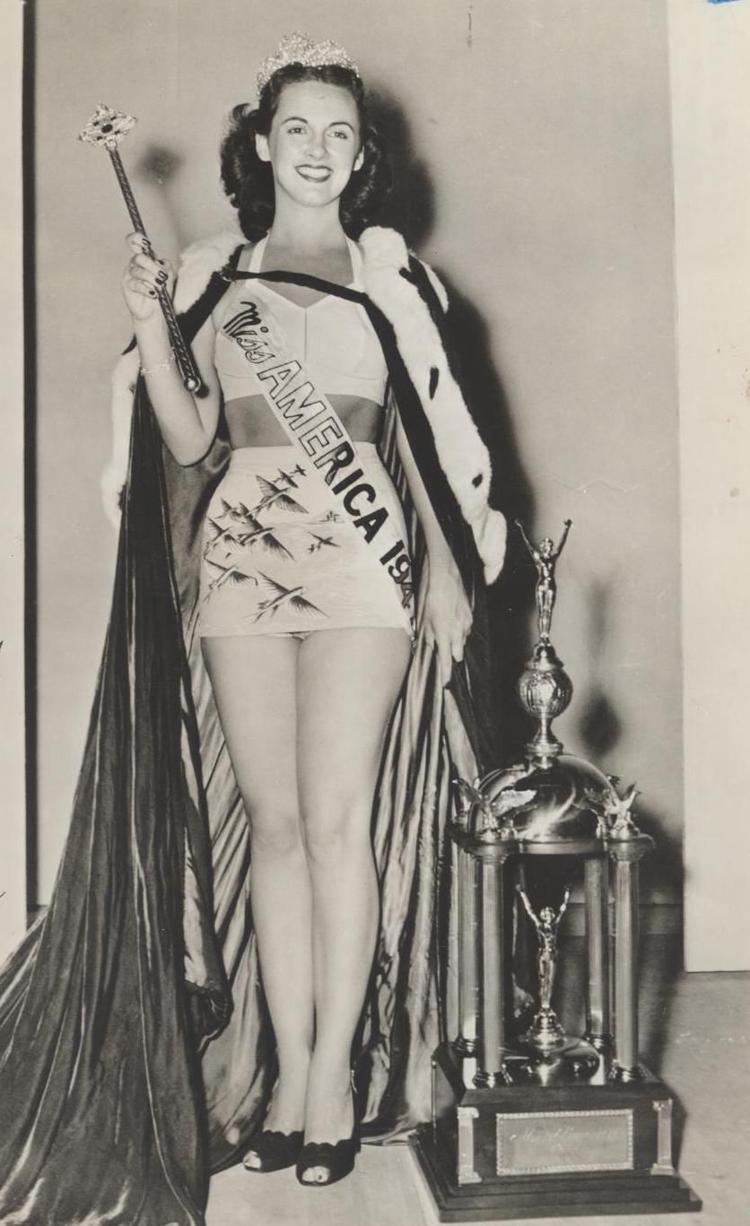 "We're experiencing a cultural revolution in our country with women finding the courage to stand up and have their voices heard on many issues. Miss America is proud to evolve as an organization and join this empowerment movement," Carlson said in the release.
Swimsuits have always been a part of the Miss America pageant. In 1921, 16-year-old Margaret Gorman was crowned the Golden Mermaid and dubbed "The Most Beautiful Bathing Girl in America." Later that year, the title became Miss America.
Over the years, the Miss America Organization changed the guidelines for the swimsuit competition, including the option of one-piece or two-piece suits, allowing contestants to walk barefoot, adjusting the scoring percentage and changing the official competition title to the "lifestyle and fitness in swimwear" category.
MOUNT LAUREL — The new president and CEO of the Miss America Organization said Friday mornin…
Despite what some may believe, Carlson said the swimsuit portion was not the most viewed part of the competition.
Miss Arkansas 1983 Regina Hopper became CEO of the Miss America Organization in May. Hopper said recently it is time for a "revisioning and rebranding" of the organization.
"While we may have dropped the swimsuit competition, Miss America has always been chosen on her talent and personality," Hopper said Tuesday in a phone interview.
The decision came after discussion with the new Board of Trustees on how to make Miss America relevant in a post-scandal and post-#MeToo era. The validity of the swimsuit category as a part of the scholarship competition has been debated for decades.
"A lot of people have worked under the impression that people watched for the swimsuits, but in fact, we found that people weren't watching for that," Hopper said. "Most people wanted to know who these candidates are — they wanted to know what the job of Miss America would be, what she would do and who she wants to be after Miss America."
ATLANTIC CITY — With three women in top leadership roles for the first time in the Miss Amer…
Last year, the Miss America Competition broadcast on ABC drew 5.6 million viewers, continuing a declining trend in ratings since 2015. The second hour of the broadcast, which featured the talent, onstage question and final contestant crowning, was the No. 1 nonsports program during the 9-11 p.m. time slot, according to the Miss America Organization.
"You never heard from these women until the end of the competition, then they would answer a question that would be impossible to answer in a short amount of time," Hopper said.
The competition changed the format of the onstage question for last year's event. The top seven finalists were asked a more lighthearted "personality question," then two competitors were eliminated and the top five finalists were asked the more traditional "current events question."
Hopper said the Miss America Organization is working with ABC to finalize the competition and the production of the broadcast.
"This is an extraordinarily positive change. We are excited this program can be more relevant to show the job of Miss America — being a leader for her generation, making a social impact for her communities and using scholarship to advance her education and career and focus," she said.