The strong storms have left and the power has mostly been restored. However, strong storms will whip through the region, prompting a wind advisory by the National Weather Service. 
The thunderstorms, tornado watch and severe thunderstorm warnings are over. The rain will ta…
The wind advisory will be in effect from 12 p.m. to 10 p.m. on Monday. The advisory covers Cape May, Atlantic, Cumberland, and Ocean counties.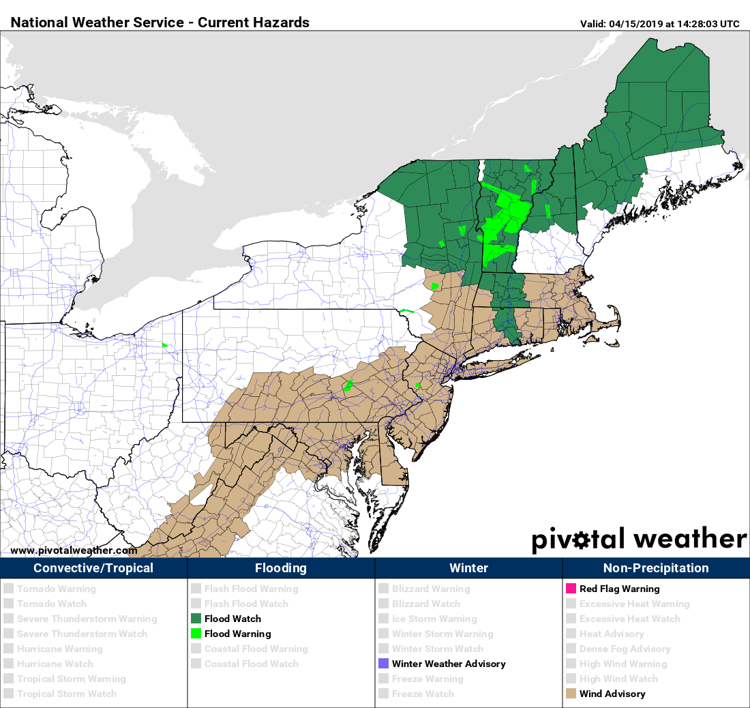 Given the wet ground and the power outages seen earlier in the day, additional power outages will possible across the region. In addition, vans and trucks should use caution driving on roads and especially bridges. 
"A Wind Advisory means that very windy conditions are expected... Light-weight outdoor objects such as patio furniture and garbage cans should be secured," The National Weather Service wrote in its alert. 
Power returned to homes in Atlantic City Monday morning after thunderstorms caused outages f…
The strong winds will be caused by a pair of strong cold fronts. The first passed early on Monday morning, which was associated with strong thunderstorms hit the region. The second cold front will bring cooler and drier air to South Jersey. 
The increasing sunshine during the afternoon will allow the winds to mix down to the surface. Between the times of the advisory, it will be 45-60 mph.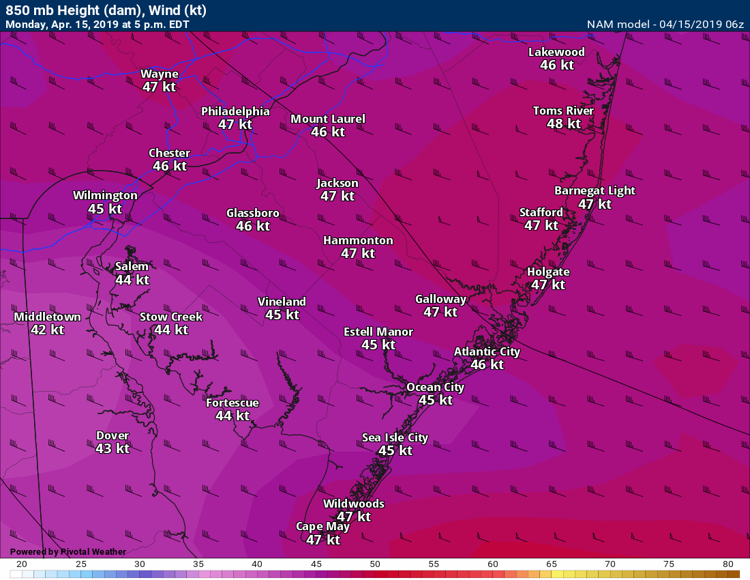 Calmer weather will be expected for the middle of the week, as high pressure from the Deep South moves in.