The New Jersey Department of Environmental Protection has issued an air quality alert for all of South Jersey Sunday.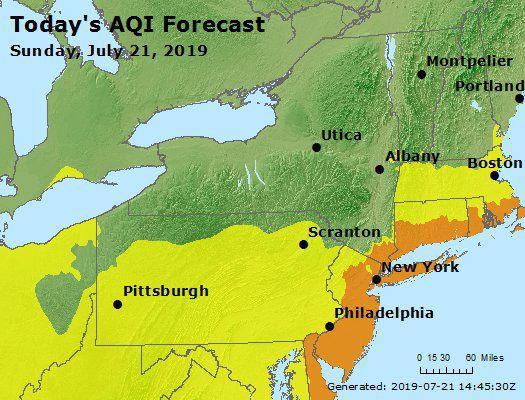 The combination of sunlight, high temperatures and weak winds will allow air to stagnate and turn "unhealthy for sensitive groups." These groups include children, people with asthma, heart disease and lung disease, and the elderly.
Ronda Cluff, 52, of Galloway Township, has a reaction every time she steps into the sun, or …
This is a code orange air quality alert, the third highest of six categories. While the morning air quality will be OK, it will rise during the afternoon. 
To prevent low air quality-related issues, avoid strenuous activity or outdoor exercise. This is another reason to stay in an air conditioned place during the sweltering hot days upcoming. 
Ground ozone is created by chemical reactions between nitrogen oxides and volatile organic compounds in the presence of sunlight. This is caused by industry emissions, car exhaust, gasoline vapors, among others.
Sunday has the potential to be even hotter than Saturday, with ample sunshine, when the thermometer hit 99 at Atlantic City International Airport. The sunshine helps to create ozone, while light winds prevent it from mixing out. Record heat temperatures will be likely again. Monday will see a drastic reduction in air quality, as the expense of torrential downpours and possible severe weather. 
Joe's 7-Day Forecast
Heat advisories are in effect for some of the area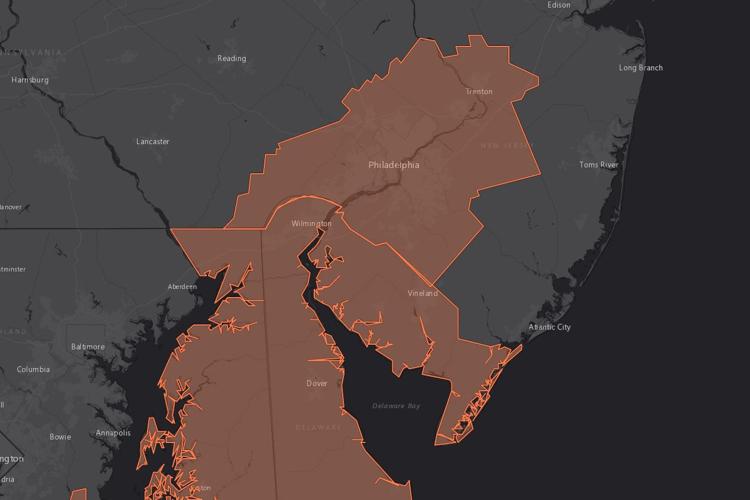 It will feel similar to Friday outside on Monday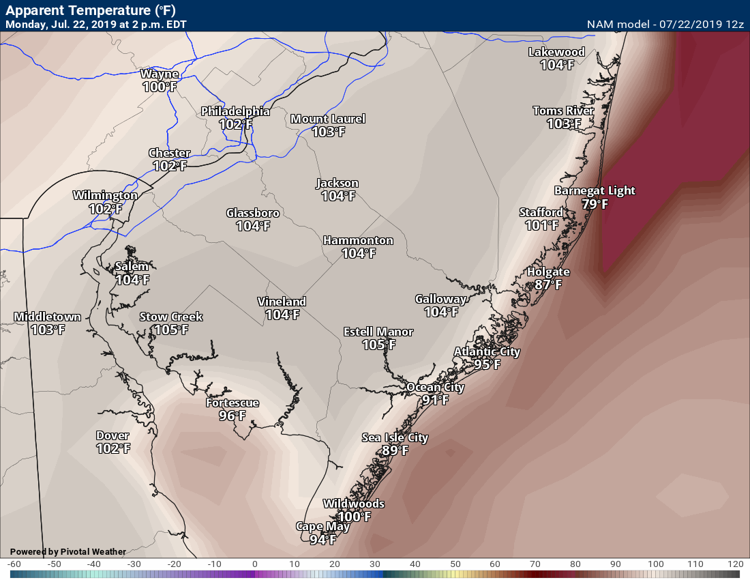 Sunday broke two heat records, bringing us to five since the heat wave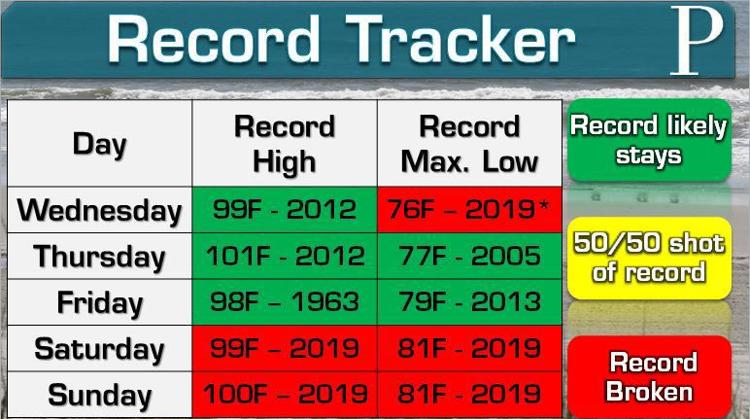 South Jersey did something Sunday morning that never happened in recorded history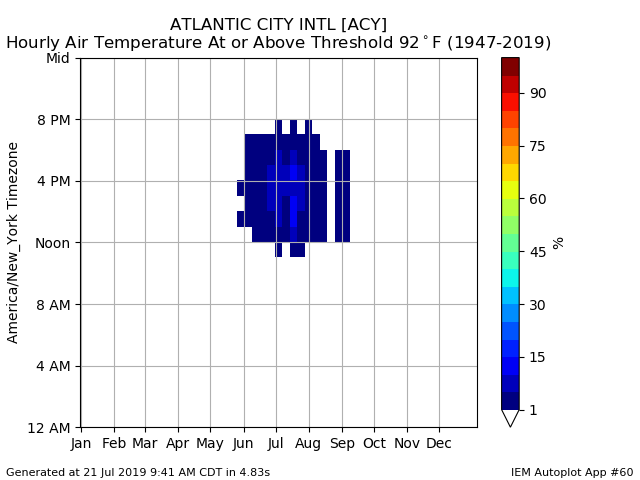 Six to seven day heat waves are becoming more common
Watch where you walk your pets during a heat wave
There's nothing worse than stepping on your blacktop driveway on a hot summer day, right? Well, if it's too hot for bare feet, it's too hot for bare paws, too. 
Using just a temperature gun and the grounds at The Press building in Pleasantville, the surface temperature of the blacktop, sidewalk and grass was measured on Wednesday.
The blacktop recorded a temperature of over 145 degrees during the afternoon. That is enough to burn both your feet, as well as your pooch's paws. The black base of our staute in front was a couple of degrees below that. Meanwhile, the white sidewalk saw a drop of nearly 30 degrees! 
The reason for the swing in temperature has to do with something called albedo. Albedo is the reflective of a surface with respect to incoming radiation. Darker objects, like a driveway or many parking lots, absorb more radiation. Therefore, that heat stays within the surface, turning hotter.
Meanwhile, lightly-colored surfaces, such as a sidewalk, do a better job of reflecting radiation from the hot sun. This is not due to albedo but due to another factor called heat capacity The grass, which was the coolest of the three, holds water in the soil. This water makes its ability to heat or cool down much slower than the other objects. 
Up-welling has occurred in parts of the shore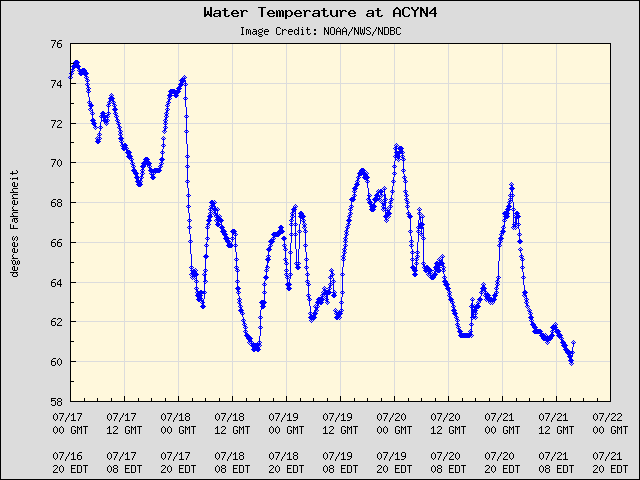 The biggest risk may be the heavy downpours, though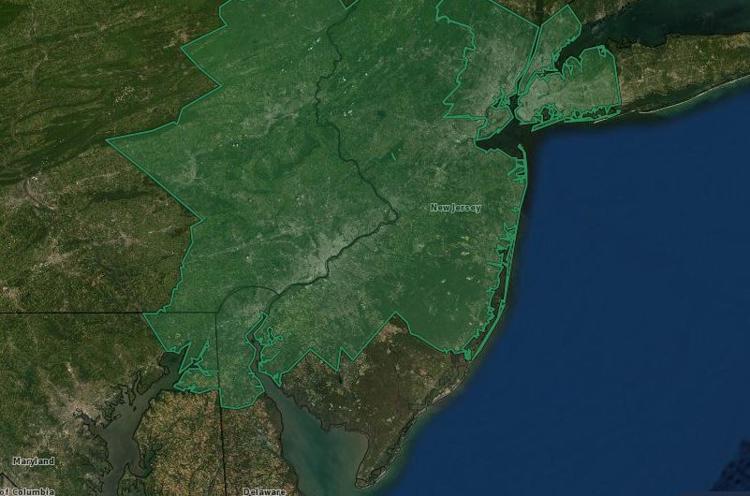 A flash flood watch is in effect as we track heat breaking storms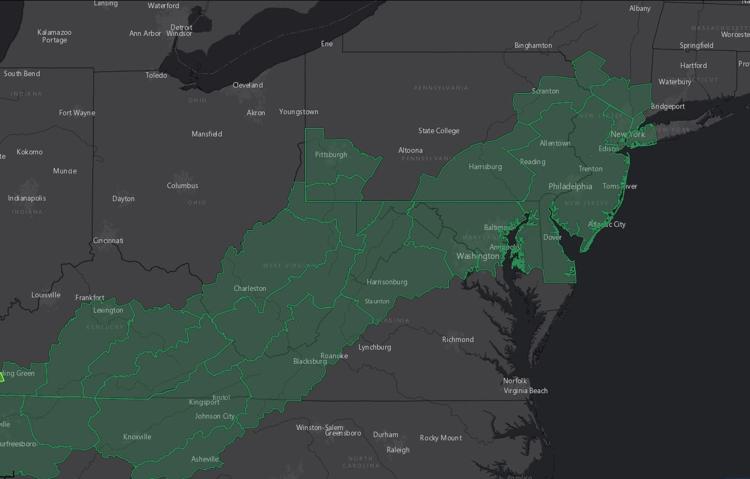 How much rain can we see?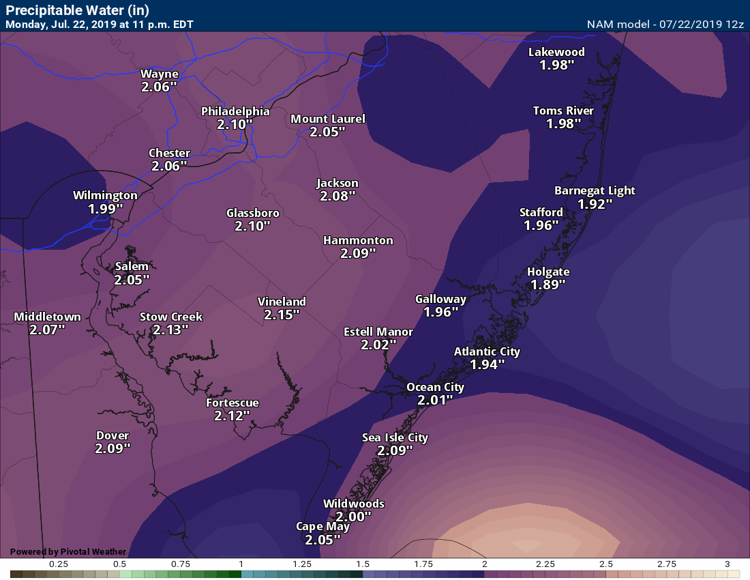 Plus, we're in a level 2 of 5 risk for severe weather.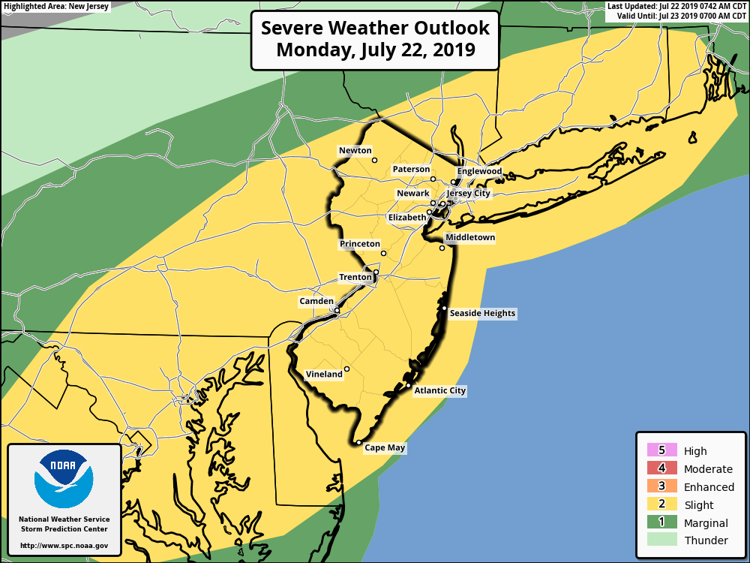 Understanding Severe Thunderstorm Risk Categories