MAYS LANDING — Hundreds of buzzing students gathered in the auditorium of the Atlantic County Institute of Technology on Wednesday to talk fashion.
It was the third year the executive producers of Atlantic City Fashion Week, Lamont and Jeana Bowling, have held a panel discussion for students in South Jersey to learn more about the fashion industry.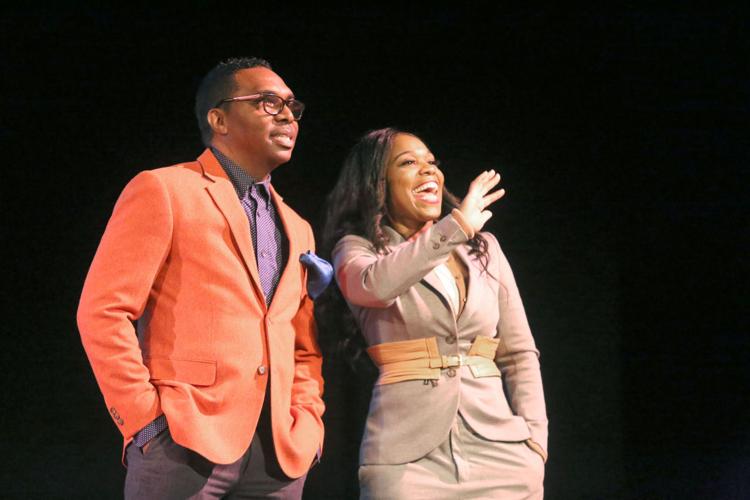 The seven-guest panel consisted of hair and makeup artists, a fashion journalist, shoe designer, retail expert and fashion photographer who have ties to the area.
"We started this about two years ago, but with all of the questions students had, we said, 'You know what, we need to bring in people who do this every day,'" said Lamont Bowling.
Roberta Musci is one of the fashion design teachers at ACIT who helped bring the panel to the school. She said that after seeing last year's "business of fashion" panel at Stockton University, she made it her mission to bring it to ACIT.
"The Bowlings are fabulous," Musci said. "It was inspirational for the fashion students — there are over 80 in the fashion academy at ACIT. Being fearless is so important," she said of the field. "We can't stress that enough."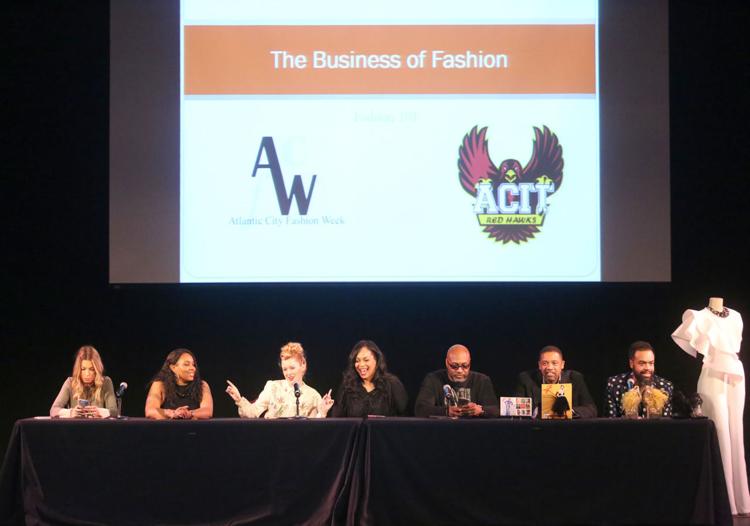 Students had submitted questions for the panel about becoming models and what colleges they should attend that were diverted to KD Morris, a fashion photographer; Destinee Cushing, a hair stylist; Jaime Hannigan, White Lotus founder; Tina Gilliam, a hairstylist; Lloyd Crawford, i-Fashion Magazine founder; Jermaine Pratt, a shoe designer; and Angela Perymon, a makeup artist and a model for QVC.
The objective of the panel was to show students there are many fashion-industry jobs open to them and that they can achieve their fashion goals in South Jersey without moving to Philadelphia or New York.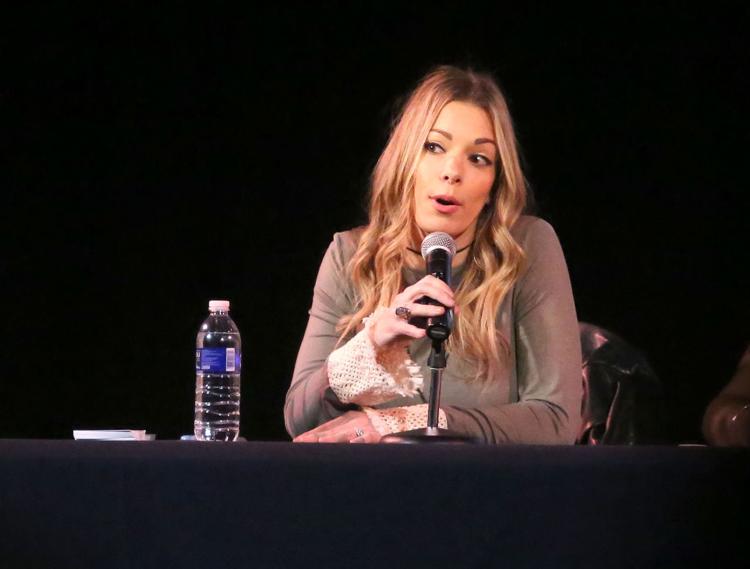 Hannigan shared her story about making jewelry with her sister at a young age. After she and her sister graduated college, they opened their first brick-and-mortar store, White Lotus in Sea Isle City, now a growing South Jersey chain of three.
"Instead of being scared of the unknown, we went for it," Hannigan told students. "Especially if you don't think you have the money, there's a way. Have laser focus."
Hannigan urged students to realize they can start their fashion careers from right where they are.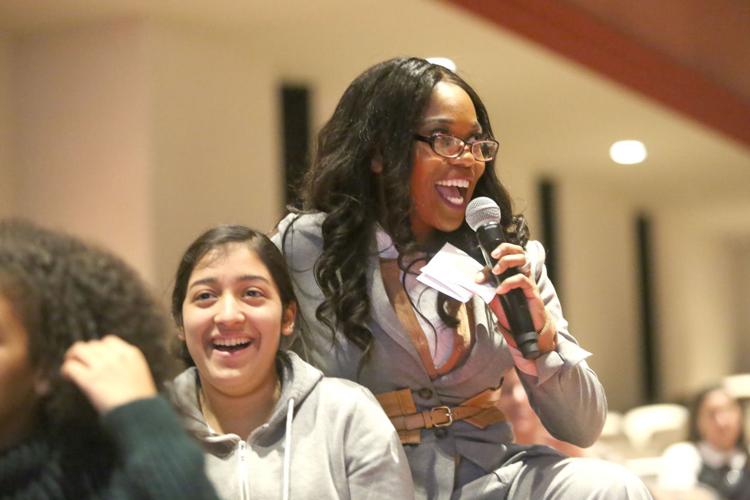 "You don't have to be in New York or Philly. You don't have to be in a specific location. It's about the drive. Be a big fish in a small pond," she said.
Lamont and Jeana Bowling will begin season 10 of Atlantic City Fashion Week on Thursday night in the Orleans Ballroom at Showboat Atlantic City. A student showcase kicks off each season featuring South Jersey student designers debuting their work. A ready-to-wear show will take place Friday night, and the couture show will wrap up the week's events Saturday night in Atlantic City.