According to New Jersey State Climatologist Dave Robinson on the Something in the Air podcast that will air Wednesday, Cape May County will be classified as "abnormally dry" by the United States Drought Monitor in Thursday's update.
Browning lawns and constant watering have been common during this well below average, rain-wise, June.
As of Monday, Atlantic City International Airport was 0.52 inches below average for rainfall in June, Sen. Frank S. Farley Marina in Atlantic City was 1.08 inches below average, while Millville Executive Airport was 1.30 inches below. It's not severe, but it's enough to brown our lawns and requiring constant watering of our gardens and farms.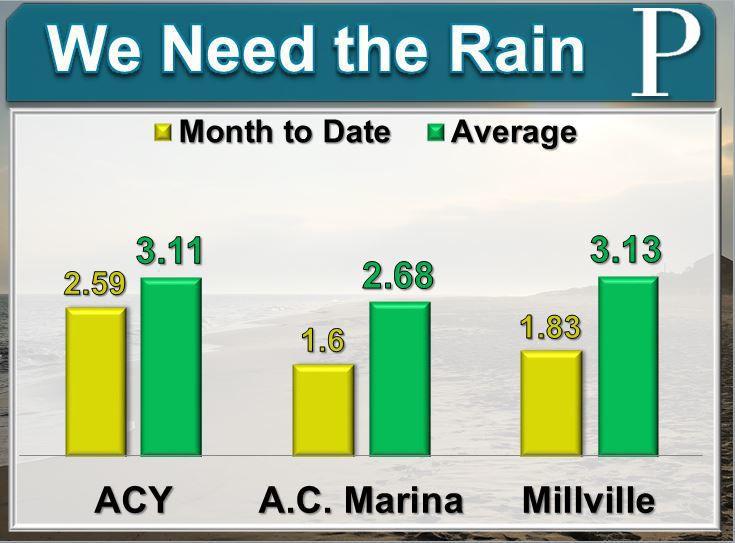 The United States Drought Monitor is updated every Thursday. As of June 25, only the Delmarva portion of Maryland is in any type of drought stage nearby, staying "abnormally dry".