ATLANTIC CITY — Billboards heading into the resort make it feel like Saturday night's Floyd Mayweather vs. Conor McGregor megafight is happening at Boardwalk Hall rather than 2,650 miles away at T-Mobile Arena in Las Vegas.
Some casinos and bars in the city are trying to take advantage of the nearly billion dollars in revenue on offer from the fight. Several casinos, including Tropicana Atlantic City, Golden Nugget Atlantic City, Resorts Casino Hotel and Bally's Atlantic City, are hosting viewing parties for the biggest fight in combat sports history.
The hype is reminiscent of a time when the city hosted big fights. While not quite the same, the buzz around Mayweather-McGregor is a reminder of what's possible.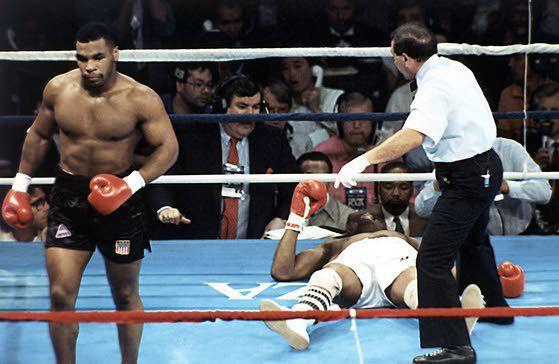 "Sports and gaming have a natural connection," said Steve Callender, Tropicana general manager. "A lot of our regular guests asked what we were doing for the fight, and we don't want them going somewhere else."
The fight in Las Vegas on Saturday night is expected to surpass the more than $623.5 million in total revenue generated for the 2015 fight between Mayweather and Manny Pacquiao. Some experts have estimated pay-per-view revenue from the fight could top $475 million, $30 million more than Mayweather vs. Pacquiao.
Pay-per-view sales, at $100 each, are expected to be in the neighborhood of 5 million buys, topping the Mayweather-Pacquiao record of 4.6 million.
Callender said the events bring "you back to the days when Atlantic City was the boxing capital of the world."
Veteran boxing referee Robert Byrd will be officiating Saturday's Floyd Mayweather Jr.-Conor…
Boxing was once a thriving sport in Atlantic City, especially in the 1980s and '90s. During that time, Mike Tyson fought at Boardwalk Hall five times. In 1985, there were 143 boxing cards around the city. But as the casino industry began to struggle, operators did not have the resources to attract fights.
In addition to the casinos, several local establishments, such as Vagabond Kitchen & Tap House and Wonder Bar in Atlantic City, and Chickie's & Pete's in Egg Harbor Township, are offering watch parties for the fight.
"It's the biggest boxing match ever," said Tom Harris, owner of Vagabond. "There has been a ton of talk around the bar leading up to the event."
Over the years, Vagabond has been known for showing UFC fights, and having a watch party for Saturday's fight was a natural fit, Harris said. Tickets for the watch party are $20 at the door and $10 in advance.
No sport is more closely associated with Atlantic City than boxing.
Offering the watch parties could entice a different type of crowd to the casinos, said Rummy Pandit, executive director of the Lloyd D. Levenson Institute of Gaming, Hospitality & Tourism at Stockton University.
"The viewing parties are an intelligent move for the casinos, as the audience for the fight is similar to the casinos' target audience," Pandit said. "If the casinos are able to create an attractive atmosphere and positive experience for fight fans, then some may be inclined to return to the property at a later date."