ATLANTIC CITY — New regulations for short-term rental properties were adopted by City Council, and officials believe they will create a revenue stream and allow for greater local control.
The ordinance enacted a $1 per day promotional fee that will go toward the city's Special Events Department, a tax of 3% that is equal to the total rental fee, and requires operators to provide guests with published standards of conduct and information about local laws.
Sixth Ward Councilman Jesse Kurtz sponsored the local ordinance and said it was necessary for the city to both embrace the "emerging industry" of short-term rental sites, such as Airbnb and VRBO, but maintain some level of control over the impact those properties have on residents and business owners.
City officials are again looking for better ways to manage the hundreds of online accommodat…
"It's important to get out in front of certain issues, rather than ignore it and hope for the best," Kurtz said. "This is an issue that I have made it a point to be involved in."
The proliferation of online short-term rentals, particularly in municipalities that cater to tourists, has created a unique challenge for local governments as they try to balance the rights of a free marketplace against quality of life for residents and businesses.
In certain neighborhoods of Atlantic City, residents have voiced concerns over nuisance guests, property damage and a lack of available parking.
The use of municipal resources for basic services, such as trash pickup and code enforcement, has become strained in some instances as a result, city officials said.
ATLANTIC CITY — The widespread proliferation of online short-term rentals, such as Airbnb an…
New Jersey enacted a law in 2018 that taxes short-term rentals and allows for select municipalities to impose additional fees, such as Atlantic City's promotional fee. The state collects a majority of the short-term rental taxes and fees in Atlantic City, but Trenton then diverts a portion of it back to the city.
Airbnb, a company that lost a hard-fought and expensive campaign against online rental regulations in Jersey City by voter referendum in November, said it has been in contact with Atlantic City officials over the years "to discuss short-term rental regulations, and specifically a way to serve the needs of Atlantic City while preserving a historic vacation rental community that plays a vital role in the local economy."
A search of Airbnb showed 306 available rental properties in Atlantic City. A search of VRBO turned up a similar number of results.
A company spokesperson said Airbnb would "welcome the opportunity" to continue discussions with Atlantic City officials.
ATLANTIC CITY — Concerns and frustrations over a surprise tax increase on property owners as…
"Airbnb supports common-sense regulation of home sharing, and that's why we have worked with hundreds of jurisdictions around the world — including neighboring Brigantine — to craft policy that works for local government as well as short-term rental operators," a statement from Airbnb read. "In addition, we recently announced a number of safety standards, from a ban on so-called party houses to a 24/7 phone hotline for neighbors, to protect our hosts and guests and preserve quality of life."
City officials have been aware of issues with short-term rentals for some time, even going so far as to hold a public meeting on the topic several years ago that drew nearly 70 residents.
"First and foremost, my priority is our taxpayers' quality of life. That's something we can improve on, and we'll take the necessary steps at the appropriate time to do so," Mayor Marty Small Sr. said. "We want people to choose Atlantic City. But, at the same time, we have to maintain the quality of life in each neighborhood."
Many operators, landlords or short-term rental hosts support regulations.
"Overall, regulations are not a bad thing, assuming that the regulations bring a positive result," said John Murphy, an Airbnb host who owns five beach-block rental properties in Atlantic City.
Homeowners who privately rent their homes for short periods of time — a common practice at t…
Murphy, a 50-year-old businessman from Moorestown, Burlington County, who also owns the soon-to-be-open Ryfe bar and restaurant in Chelsea, said problems arise when "things are not well thought out."
At his properties, Murphy meets with all guests before their stay, explains neighborhood particulars, such as where to park, and has signs above the exits informing visitors of the 10 p.m. local noise ordinance.
"I know there's a lot of different opinions on vacation rentals," Murphy said. "It's a beach resort town, and it shouldn't be surprising to folks that there's vacationers who come here. But that doesn't mean those people who do come here should be disrespectful or provide a negative environment."
Sunday, March 8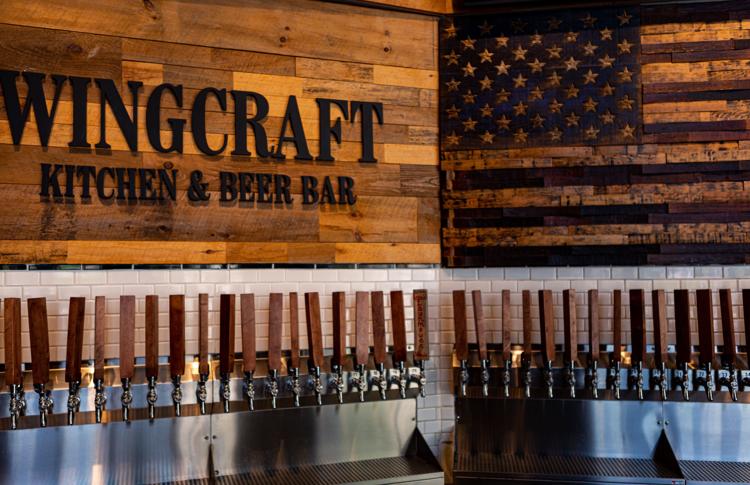 Lunch: Wingcraft Kitchen and Beer Bar
I'm kicking things off with a strong start at a favorite of mine, Wingcraft Kitchen and Beer Bar. With a massive wall of taps, Wingcraft is a great spot to grab a craft beer to pair with your meal. Speaking of my meal, let's dig in. The smoked gouda mac & cheese sets the tone right with a creamy and universally loved treat. For my entree, I'm doubling down on my cheese intake and going with the eight-hour short rib grilled cheese (eight hours to make, eight seconds to wolf down) and finishing things up with a boardwalk classic, the double stuffed fried Oreos. (Mic drop.)
Monday, March 9
Dinner: Gordon Ramsay Steak
While it's a bit disappointing that a restaurant with the word "steak" in it's name is not offering a steak as one of its Restaurant Week options, the food at Gordon Ramsey Steak at Harrah's Resort is so good, I'm going to let it slide. I'll begin my meal with the honeynut squash soup, a creamy temptress of a starter made with roasted squash and whipped honey mascarpone. For my main entree, I'll pretend that steak doesn't exist for a minute and go with the Scottish salmon, which is served with warm English mustard and bacon potato salad. And for the absolute no-brainer of the night, I will carefully select what is perhaps the greatest dessert in all of Atlantic City, the sticky toffee pudding, which gets paired with brown butter ice cream and sticky toffee sauce for an utterly perfect finale.
Tuesday, March 10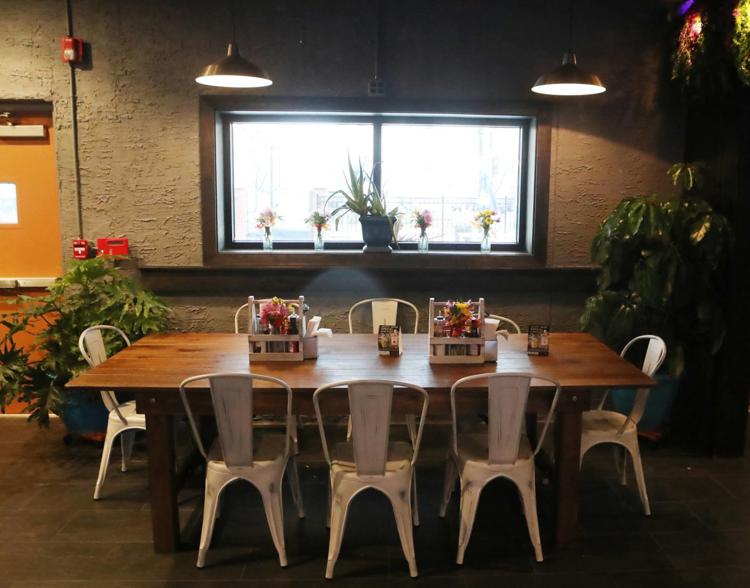 Dinner: Bourre
I make no secret of my love for all things New Orleans, so Bourre — Atlantic City's only Cajun-themed bar/restaurant — was an easy choice for me. And while it may not be Fat Tuesday, it's a Tuesday nonetheless, and the dinner options sound fantastic. I will start with the ever popular Gator bites, an alligator sausage app that will make you wish you lived in the bayou. For my main entree, I'm keeping with the Louisiana theme and going for the blackened red snapper. Finally for dessert, the house-made bourbon bread pudding seems like a can't-fail, and I'm certain that it won't.
Wednesday, March 11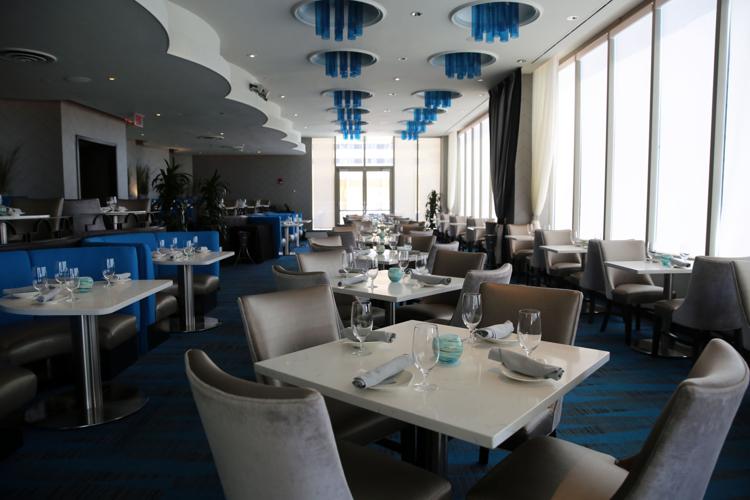 Dinner: Chelsea Five Gastropub
If you are looking for an absolutely stunning view in a restaurant that is glamorous but not stuffy, Chelsea Five is your spot. The food here is consistently delicious and for my dinner I am going to begin with their Caesar salad and follow that up with the star of the show, their buttermilk fried chicken, which comes honey glazed and served with a side of jalapeno corn bread and grilled asparagus. For my final course, I'm going straight for the Jack Daniel's Tennessee Honey Creme Brulee, which seems to have somehow found a way to improve upon both creme brulee and whiskey — no easy task.
Thursday, March 12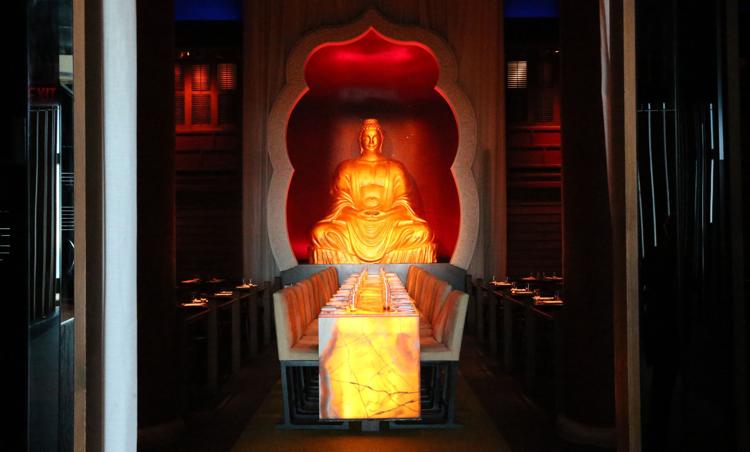 Lunch: Buddakan
Looking to add an Asian flair to my week, Buddakan makes for a great lunch option. A visually stunning restaurant, checking out the vibe here commands my full attention, until the food comes of course, and then it's time to get down to business. For my first course, I'm selecting an old reliable, the Szechuan pork dumplings. They may not be the most obscure dish on the menu, but they are a fan favorite for a reason. My main entree pick goes to the Asian barbecued pork, a tenderloin grilled to perfection and served with Chinese broccoli and a panko-crusted onion ring. Dessert makes for an easy choice as there is only one option, but it is a good one, the zen-ful doughnuts, served with sweet cream, banana and chocolate sauces.
Friday, March 13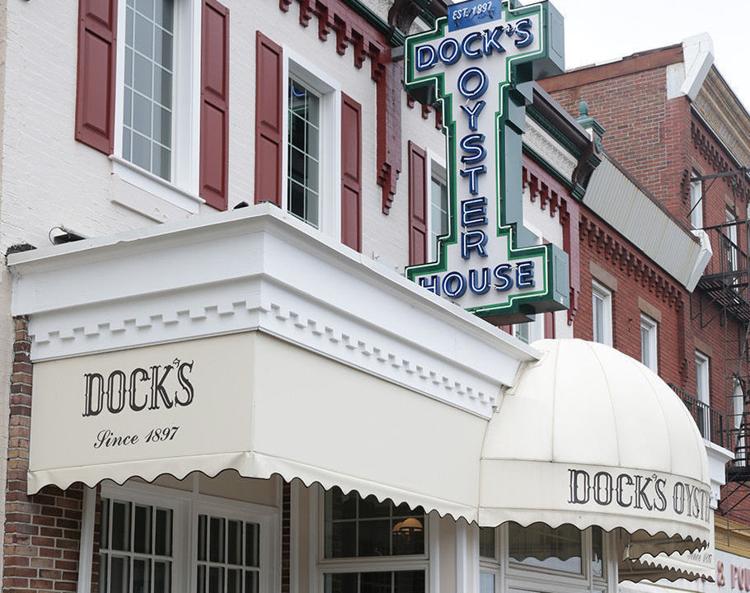 Dinner: Dock's Oyster House
For my final meal of Restaurant Week, I choose an absolute Atlantic City legend, Dock's Oyster House. A staple in this town since 1897, when it comes to fresh seafood, Dock's simply does not disappoint. For my appetizer, I choose the Champagne leek broiled oysters, a favorite of mine that I first discovered when they were featured on A.C. Weekly's 50 Bites promotion several years ago. From there, the decisions get harder, but I'm going to keep it classic with the fried jumbo shrimp, a can't-miss entree paired with cocktail sauce and mixed veggies. And I'll ask for some tartar sauce just to give myself another dipping option. For my last dessert of the week, I have to give the nod to one of my absolute favorites, the key lime pie. And just like that, a great week of eating comes to a close. Am I sad? Yes. Am I satisfied? Thoroughly.