ATLANTIC CITY — Hard Rock Hotel & Casino Atlantic City is expected to open by Memorial Day weekend after a nearly yearlong transformation of the former Trump Taj Mahal, a company executive said Tuesday.
Over the next year, Hard Rock will convert the Indian palace-themed property into one of its rock 'n' roll-themed casino resorts.
"We hope to start demolition by next month and full construction by August," Joe Emanuele, senior vice president of design and construction for Hard Rock International, said during a Casino Reinvestment Development Authority board meeting.
Hard Rock International appeared before the board to apply for an entertainment retail district around the property.
"The planned renovations will transform the 4.2 million square feet of defunct casino hotel space into a state-of-the-art casino, hotel, retail, dining and entertainment facility, increasing employment opportunities and strengthening Atlantic City and New Jersey's economies," CRDA Board Chairman Robert Mulcahy said. "We look forward to seeing this project come to fruition."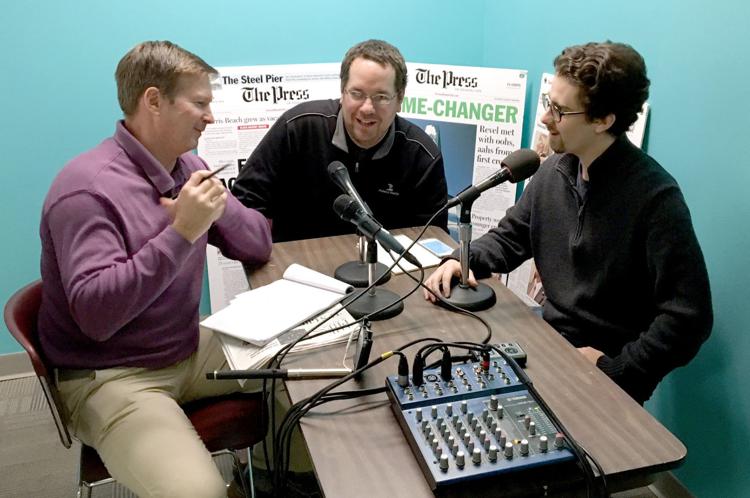 The district would make Hard Rock eligible for various tax breaks. The designation entitles the company to a rebate on sales and use taxes on construction materials for the building and its luxury tax from hotel-room fees for 20 years or until the total rebate amount equals the cost of the project.
The city is eligible for 11 entertainment retail districts, Mulcahy said. The city currently has five, he said, adding the former Revel had an entertainment district designation before it closed in September 2014. A public hearing on the application is required and has not yet been scheduled.
"This is an exciting project and certainly brings some relief to the city," Mulcahy said. "I think that it will add a great deal to the city."
Hard Rock International and investors Joe Jingoli and Jack Morris plan to spend $500 million renovating and rebranding the property.
"I think that this will not only come to benefit us but also the surrounding properties," Emanuele said. "We are trying to create a unique vibe."
The Hard Rock project is expected to generate more than a 1,000 construction jobs and 3,000 permanent jobs, according to Hard Rock. The group paid $50 million for the property, according to federal records.
"They have been working around the clock seven days a week. We are ready to go," Jingoli said. "All of the different branches of government that we have interfaced with could not have been more helpful. We feel really good about the investment that we have made."
The revamped property will offer poolside and restaurant gambling, skill-based slots, fantasy sports betting and hidden VIP gambling rooms.
"This takes no income from the city," Mayor Don Guardian said of the entertainment retail designation. "This is an important project for us."