ATLANTIC CITY — For one developer, 10 four-bedroom townhouses on Chalfonte Avenue for $500,000 was a deal too good to pass up.
Deals like this — and the rejection of North Jersey casinos — have sent land speculators and developers scurrying into the resort to snap up property, a practice some believe will usher in the city's next great economic boom.
"What is going to be happening in Atlantic City is transformational," said Leo Schoffer, interim chairman of the Atlantic County Economic Alliance. "Atlantic City is a town of real estate booms and busts. It's a town that has seen its share of economic cycles. We are now beginning the next economic cycle."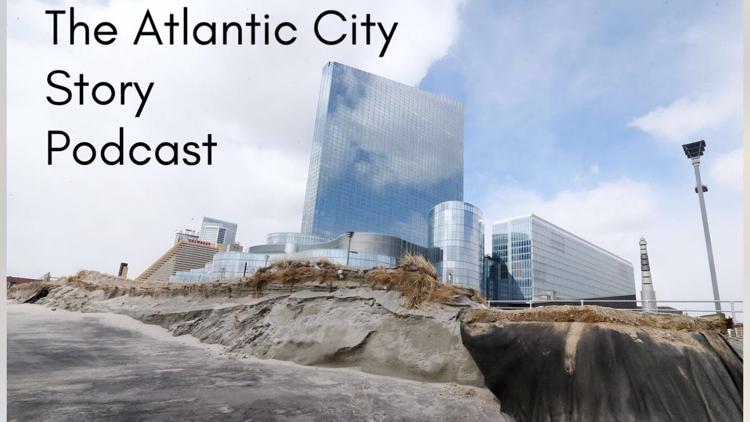 Over the past two months, Keller Williams Realty has overseen 41 sales agreements for properties in the resort, said Christopher Aponte, a Realtor at the firm. Investors, many of whom come from outside the area, have been buoyed by the wave of good news the city has received over the past couple of weeks, Aponte said.
Two weeks ago, Carl Icahn, owner of Trump Taj Mahal Casino Resort, announced the shuttered property would be sold to a group of investors led by Hard Rock International. The site will be rebranded as Hard Rock Hotel & Casino Atlantic City as part of a $300 million purchase and renovation expected to create 3,000 temporary and permanent jobs.
Aponte said the start of construction on Stockton University's $206 million Gateway Project on Albany Avenue also increased investor confidence.
"The (positive) news makes people want to come out," Aponte said. "The fact that people can come to the city and visually see it now — there is no talk; people are seeing action. You are seeing the money being spent."
Since topping out at $20.4 billion in 2008, the city's value has dropped by more than $13.5 billion. The loss of value has led to lower prices all over the city.
"The price of capital in the city, land and buildings, is being priced down to a seasonal resort level," said Richard Perniciaro, director of the Center for Regional and Business Research at Atlantic Cape Community College. "This is substantially cheaper than the year-round, monopoly prices when casinos were the only show in town. Hence, the very low costs of entry for projects like Hard Rock."
ATLANTIC CITY — When Trump Taj Mahal Casino Resort closed in October, the future of the Sout…
The lack of buyers at an auction last week should not be taken as a lack of interest in the city as the auction's minimum bids were not considered bargains, Perniciaro said.
Kurt and Beth Kwart, who have been aggressively buying small multi- and single-family rentals in the city since 2013, said they were able to purchase a row home in the Ducktown section of the city for $7,000 because of the depressed property values. Many of the real estate deals in the city meet the One Percent criteria that some developers are looking for, Beth Kwart said during a recent development meeting at City Hall. For a property to meet the criteria, the value of the monthly rent must be 1 percent of what the owner paid for the property.
ATLANTIC CITY — A Ventnor development group has agreed to buy the closed Atlantic Club Casin…
"Currently, the major key is that property cost is less than the cost to replace it. This means there is still significant value out there," Kurt Kwart said. "Where can you build a house for $60,000 that isn't a tiny shed home? Here you can find something cheap but be patient, educate yourself and count all costs to get the house occupied."
Bart Blatstein, a Philadelphia based developer, has moved quickly in recent years to take advantage of the city's low prices. Since buying his first property in the city, The Playground retail-and-entertainment complex, in 2014, Blatstein has spent more than $37.6 million on Atlantic City real estate, including more than $24 million on the former Showboat casino, which he operates as a hotel.
"I'm telling you to buy here," Blatstein said during a development conference last year. "But most of you won't listen. The prices of these properties are crazy. Everyone thinks that Atlantic City stinks, but it's amazing. Over the years, the city has just lacked a plan. There hasn't been a plan here for years. That is starting to happen now."
ATLANTIC CITY — Could there have been a Hard Rock Hotel & Casino at the closed Revel?
Robert Dann, executive vice president and chief operating officer for Max Spann Real Estate and Auction Co., said more people are expressing interest in the resort than ever before.
"It's a good time to invest in the city," Dann said. "From the beaches to the night life, the city has everything to offer."